Overview
Musculoskeletal (MSK) conditions (such as joint pain and problems) are common and increase with age. As science and medicine move forward, we are living longer and consequently have an ageing workforce. MSKHUB.com is an online platform created by people with MSK conditions, rheumatology researchers and health professionals to enable you to conduct self assessment of your MSK/rheumatic pain and problems using evidence-based, valid and reliable clinical assessments and create your own online health records.
The team behind MSKHub shortlisted a few Manchester based digital agencies, eventually choosing ourselves after finding confidence in the initial meetings. Their brief was to produce a platform that was attractive, easy-to-use, but more importantly enabled the admin team to extract the information entered by the users.
The system we developed is light, scaleable and mobile-friendly. Designed initially in Photoshop and built in WordPress, the team are already looking to attract investment to develop the site further.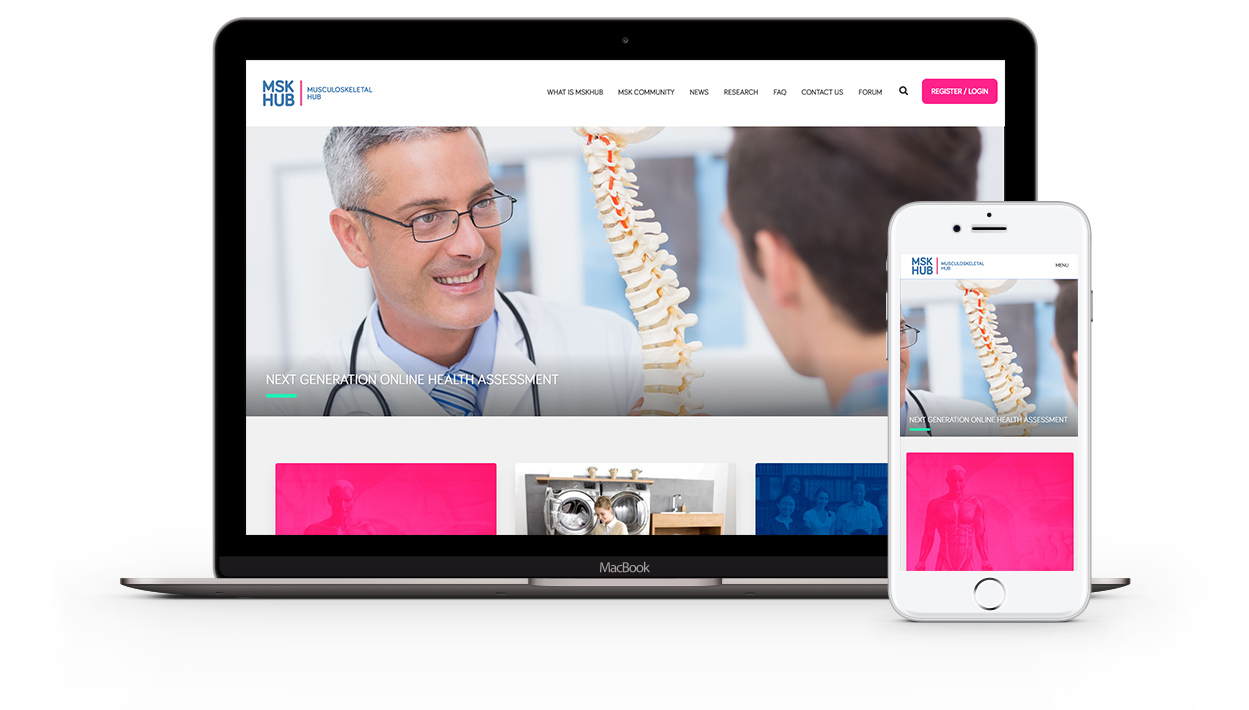 To find out how we can help you get great results, give us a ring on: 0161 713 1700