Overview
GMI Construction Group PLC is an award-winning building and construction company delivering high-quality, energy-efficient projects throughout the UK.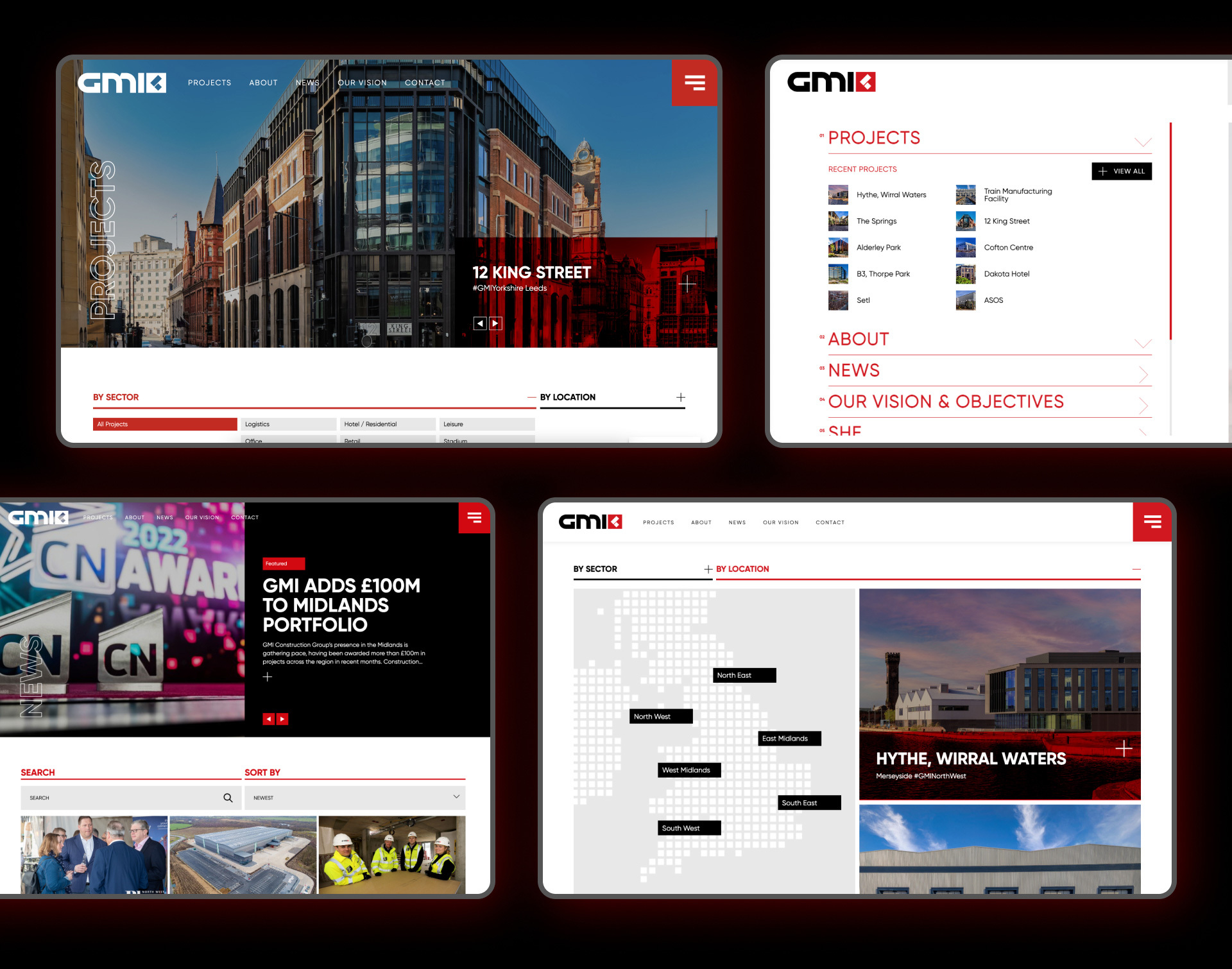 GMI Construction was formed in 1986 and has grown to become a well-established, successful building and construction services company with a proven track record for delivering award winning projects for an international portfolio of developers, public sector clients and blue chip companies.
The business is privately owned with director owners taking a hands-on role within the company. Current turnover as of 2022 stands at approximately £120m per annum which is predominantly made up of over 80% of workload being negotiated directly or for repeat clients.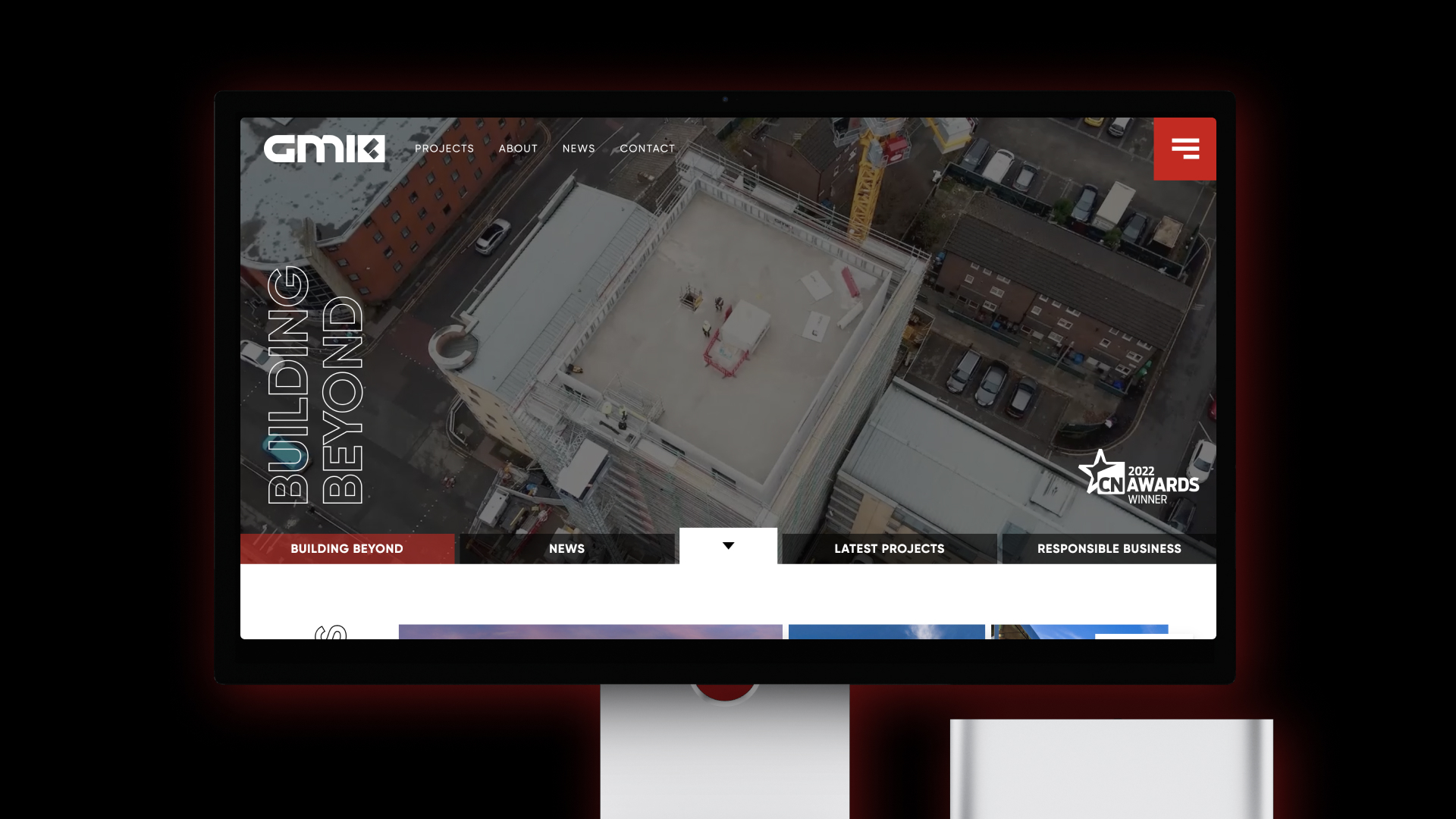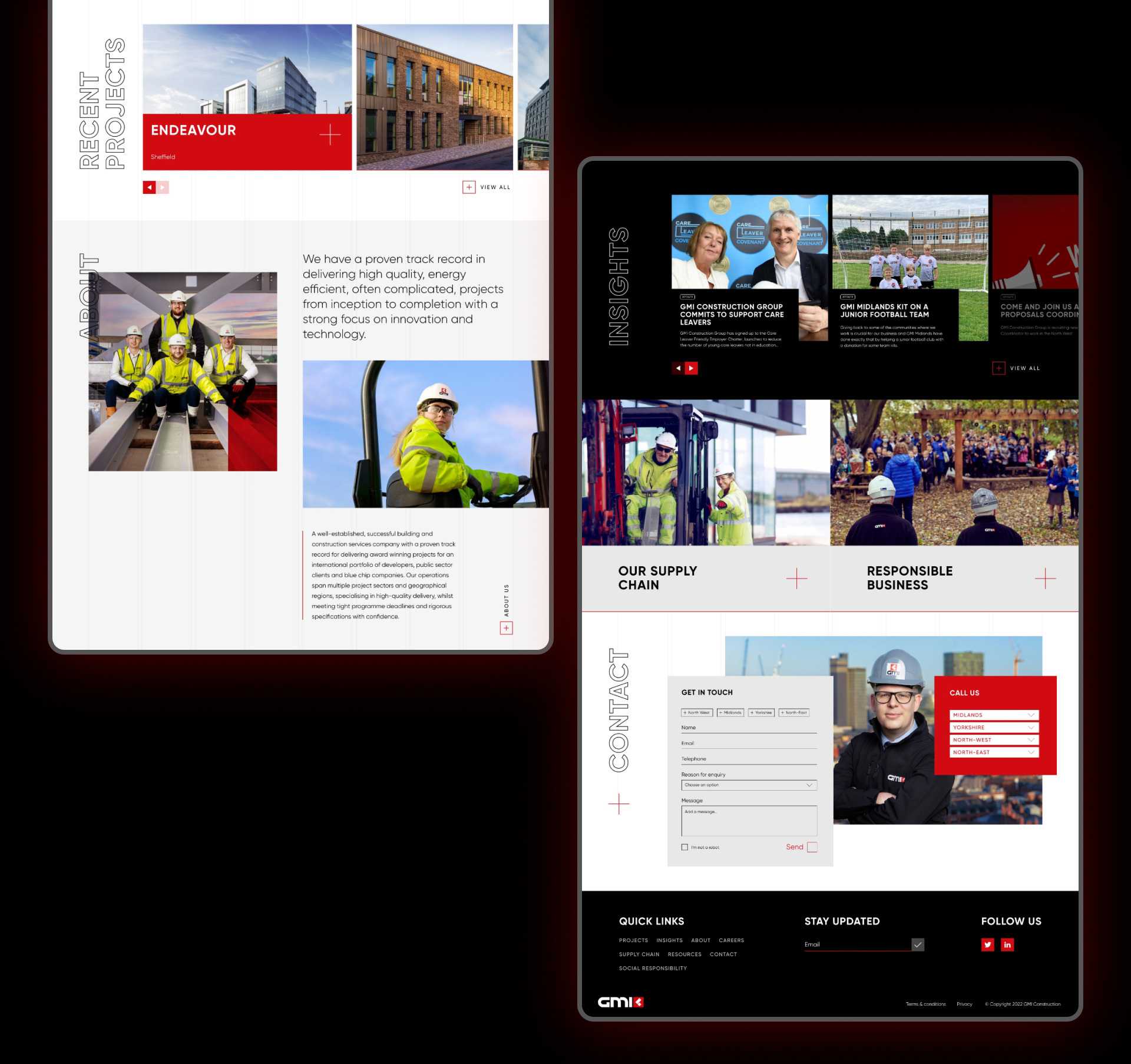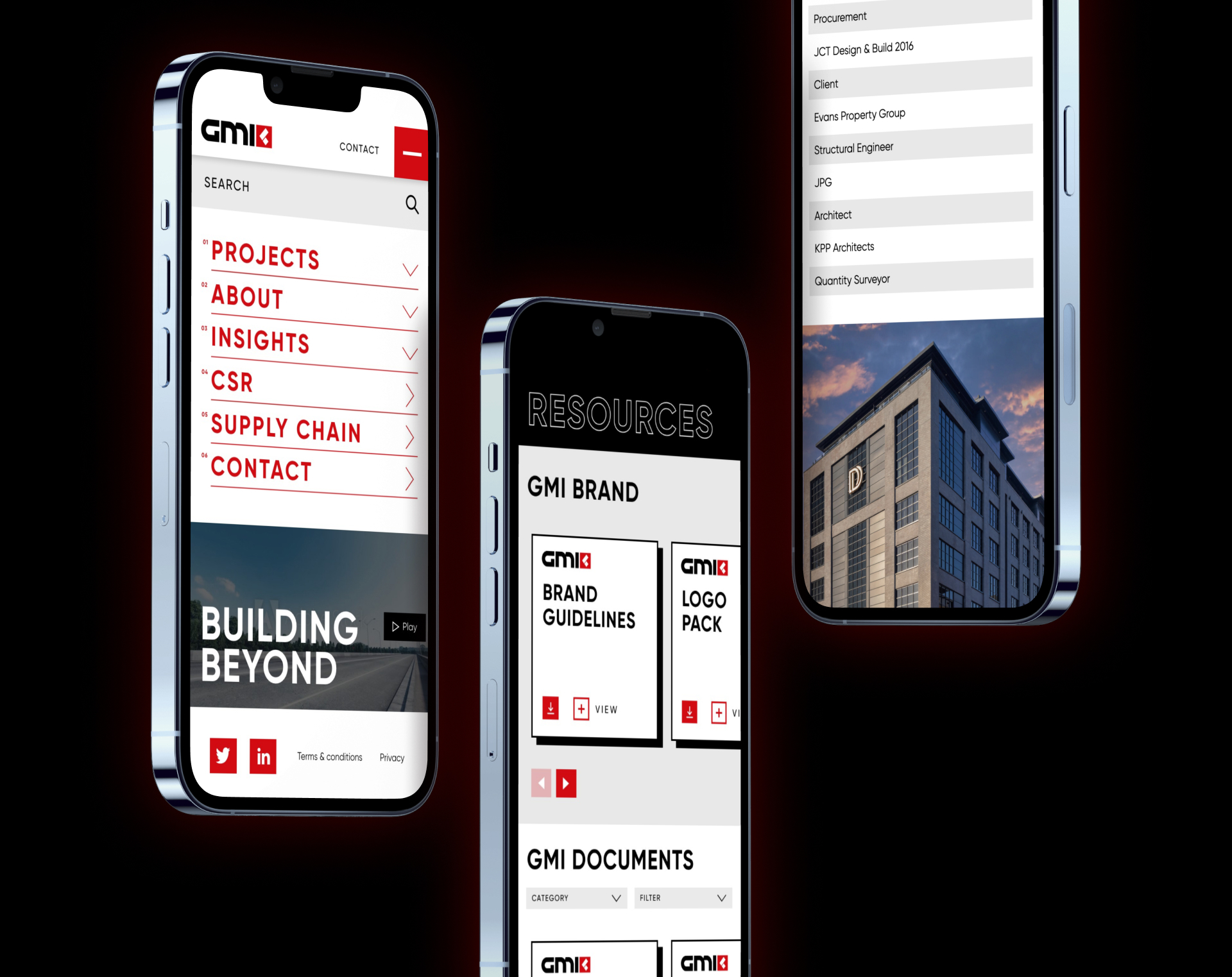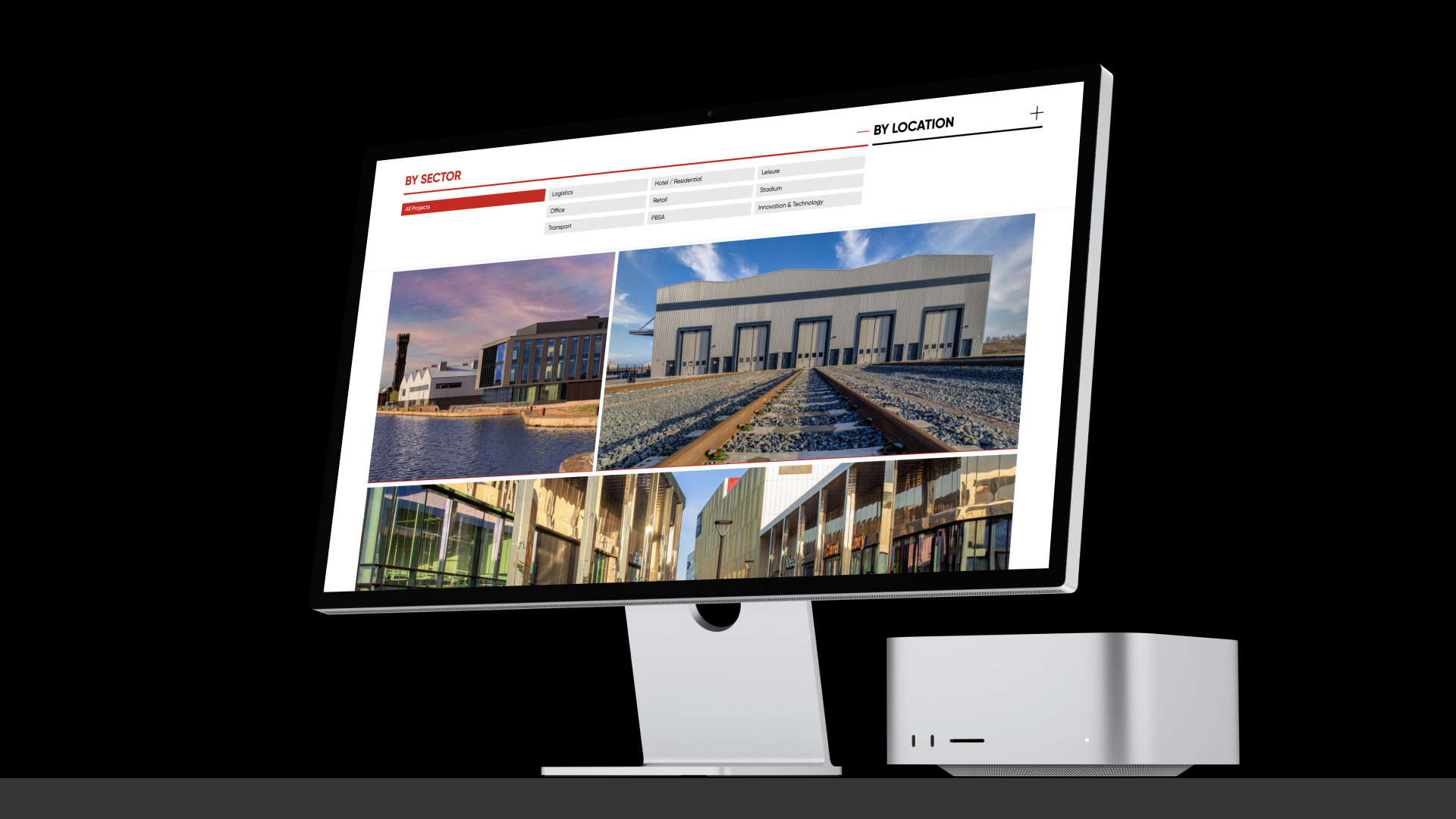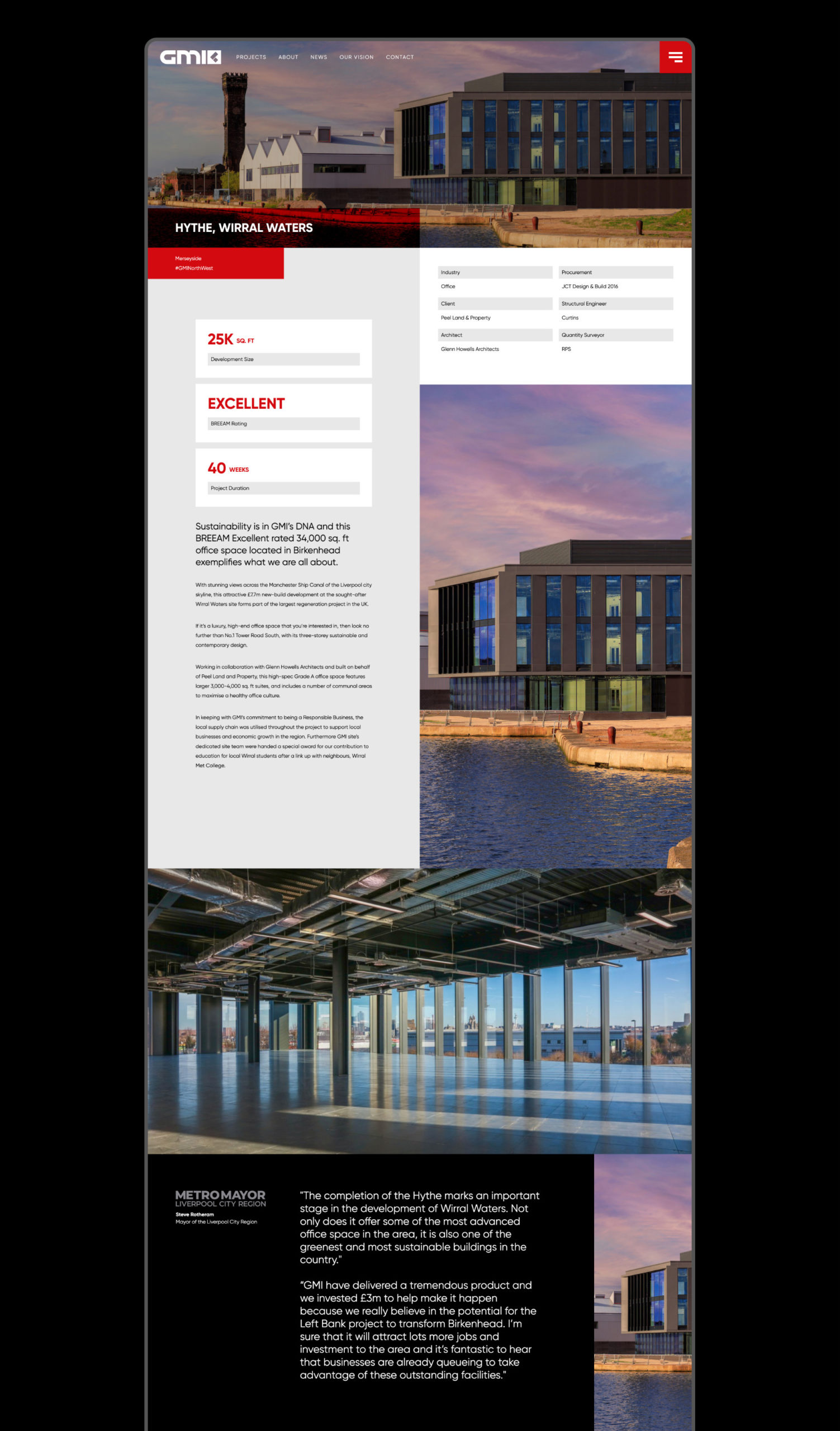 The Project
Based on the supplied brief and our recommendations – the main scope is outlined below:
A clean, modern, and unique website design with a well thought-out user experience.
Design in keeping with the newly revised brand guidelines.
Hi-res photography featured through-out the website
WordPress CMS with a flexible and custom page builder system
A revised sitemap and user journey
Visually stunning & content rich projects section, showing the major projects undertaken by GMI
Beautiful, subtle & professional UI effects and animations
GA4, Facebook Pixel and other tracking tags
GDPR compliance and cookie consent
The Team
Working closely with the core GMI marketing team of Ian Cheveau and Honor Wilson, our own web design team of Dan, Turhan, Will, Fiona and more brought the project to life.
The photography seen across the site was taken by Neilson Reeves, and we made the most of the hi-res imagery across to site to make sure each and every project stands out.
The project took around 7 months in total, and the result is a dynamic, visually strong and highly flexible website that will serve as a key marketing tool for GMI for years to come.
In the press
To find out how we can help you get great results, give us a ring on: 0161 713 1700