Overview
One of our existing clients, Prosperous Life, came to us looking for an updated, modern and completely refreshed brand identity to work across all digital platforms and printed media.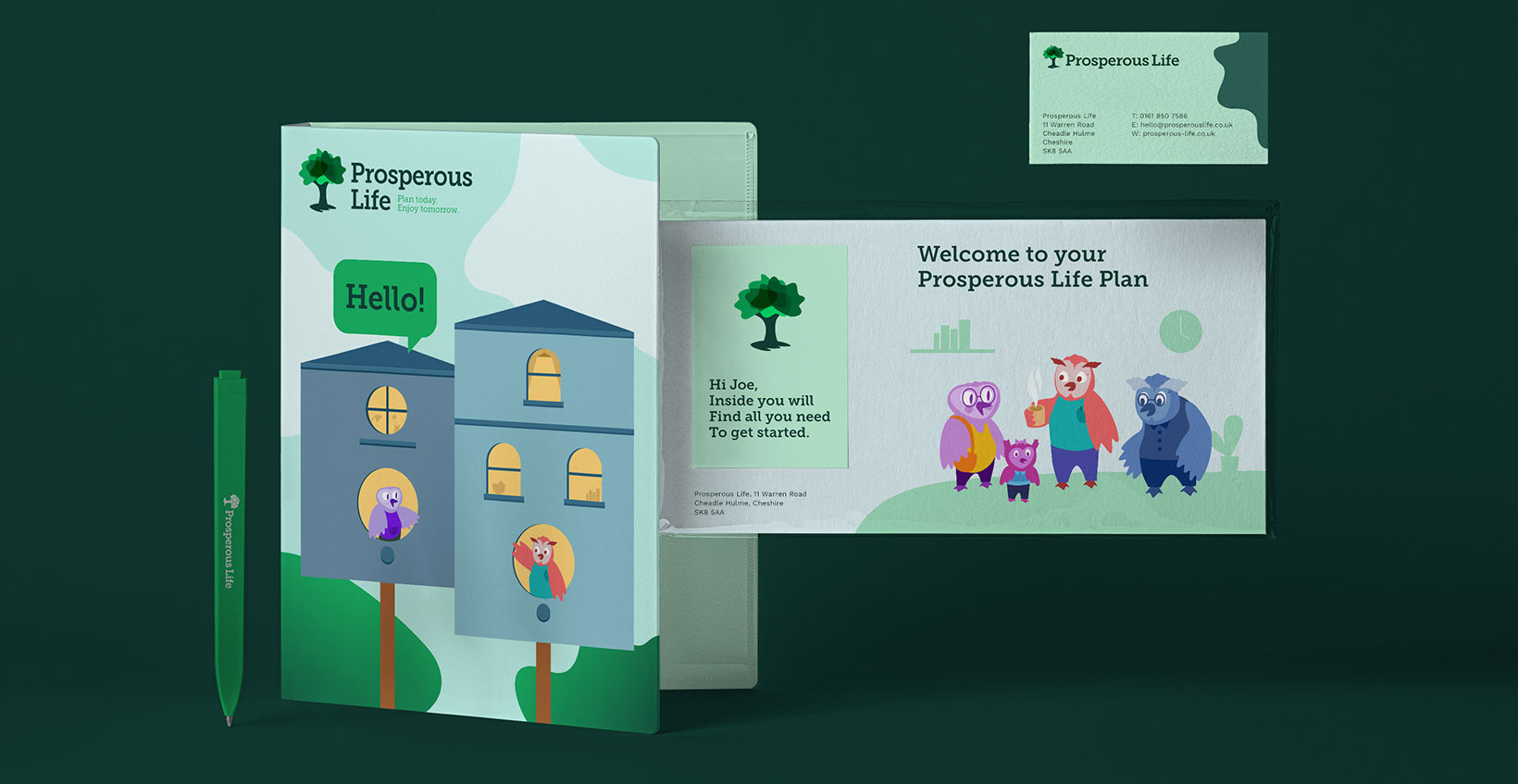 A new brand identity for Prosperous Life
Prosperous Life are one of the UK's leading funeral plan providers. Whilst offering a service geared towards the older demographic, their branding had become outdated in itself and didn't represent their core messaging: 'Enjoy life. Plan for the future.'
Pixel Kicks were tasked with updating their online presence, whilst retaining the familiar aspects of their branding which have gained their valuable customers' trust.
What we did:
Brand strategy
A new brand identity
Custom illustrations
Website design & development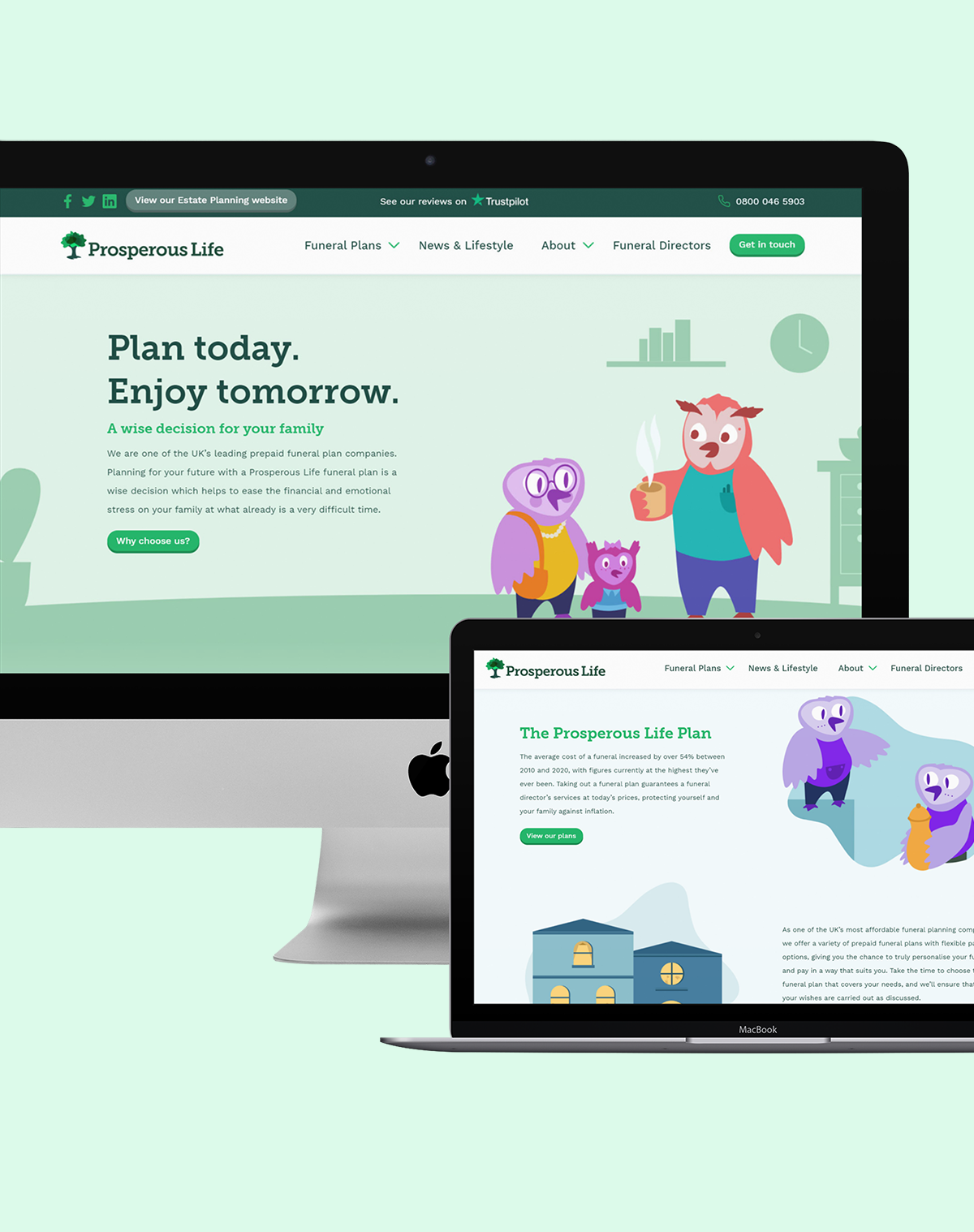 Our approach
Collaborating with the Prosperous Life team, we set up an initial brand workshop to discuss their brief and explore all options. Combined with detailed competitor research and customer persona analysis, we had a clear idea of the creative direction in which we wanted to take the brand.
Familiarising ourselves with their key company values, we understood the importance of their family-oriented messaging. The key to communicating this across their branding and resonating with their target audience was by introducing a three generation family of illustrative owls. Used to create dialogue across the website and social media channels, the family of owls allowed us to bring humanised and relatable content to their audience.
A number of new logo design concepts were drawn up, with ideas that retained their current brand recognition and similarities, whilst rejuvenating the brand's image and bringing it up to date. The refreshed logo designs were complemented with a clean new colour pallet and a modern typeface.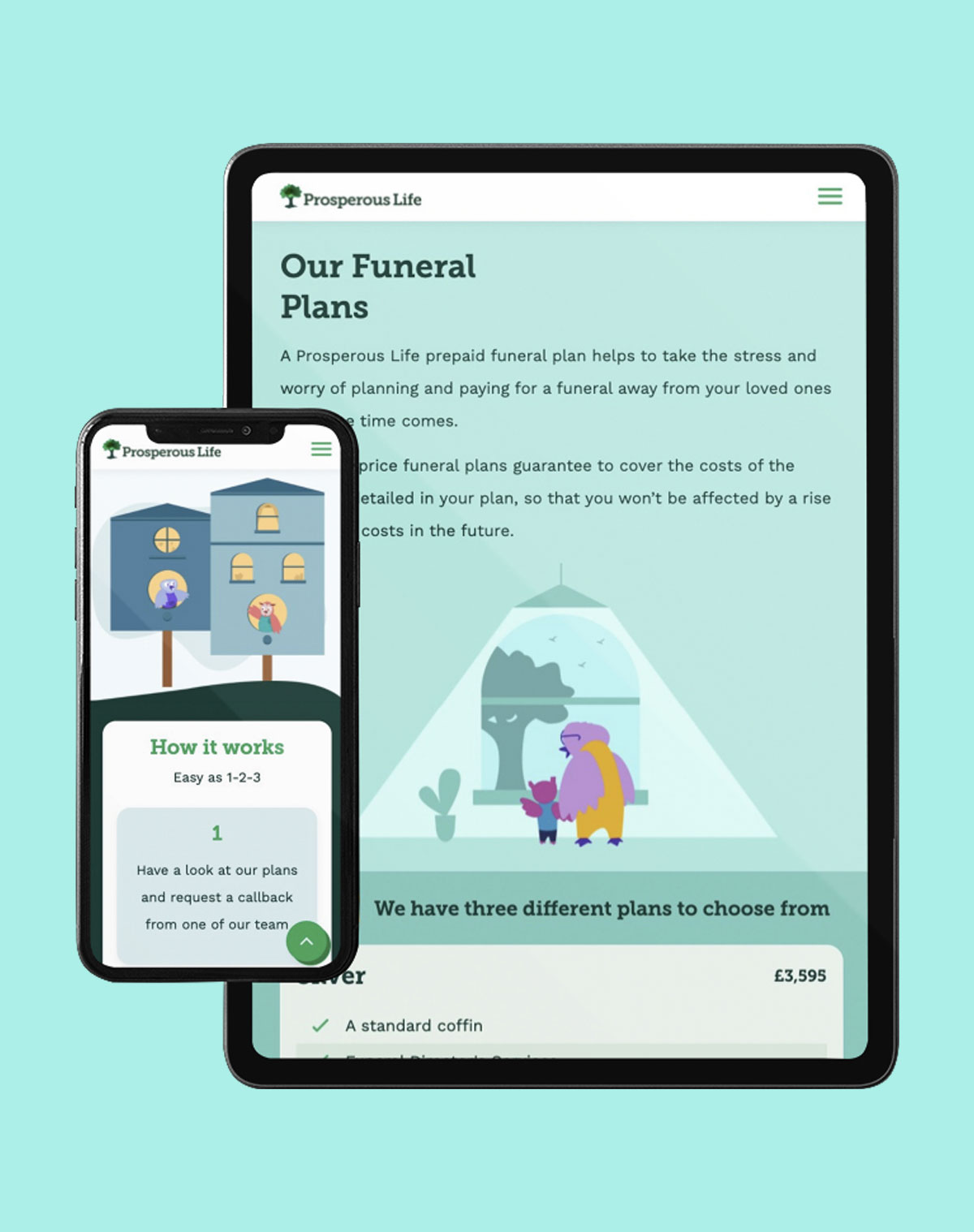 Website development - before & after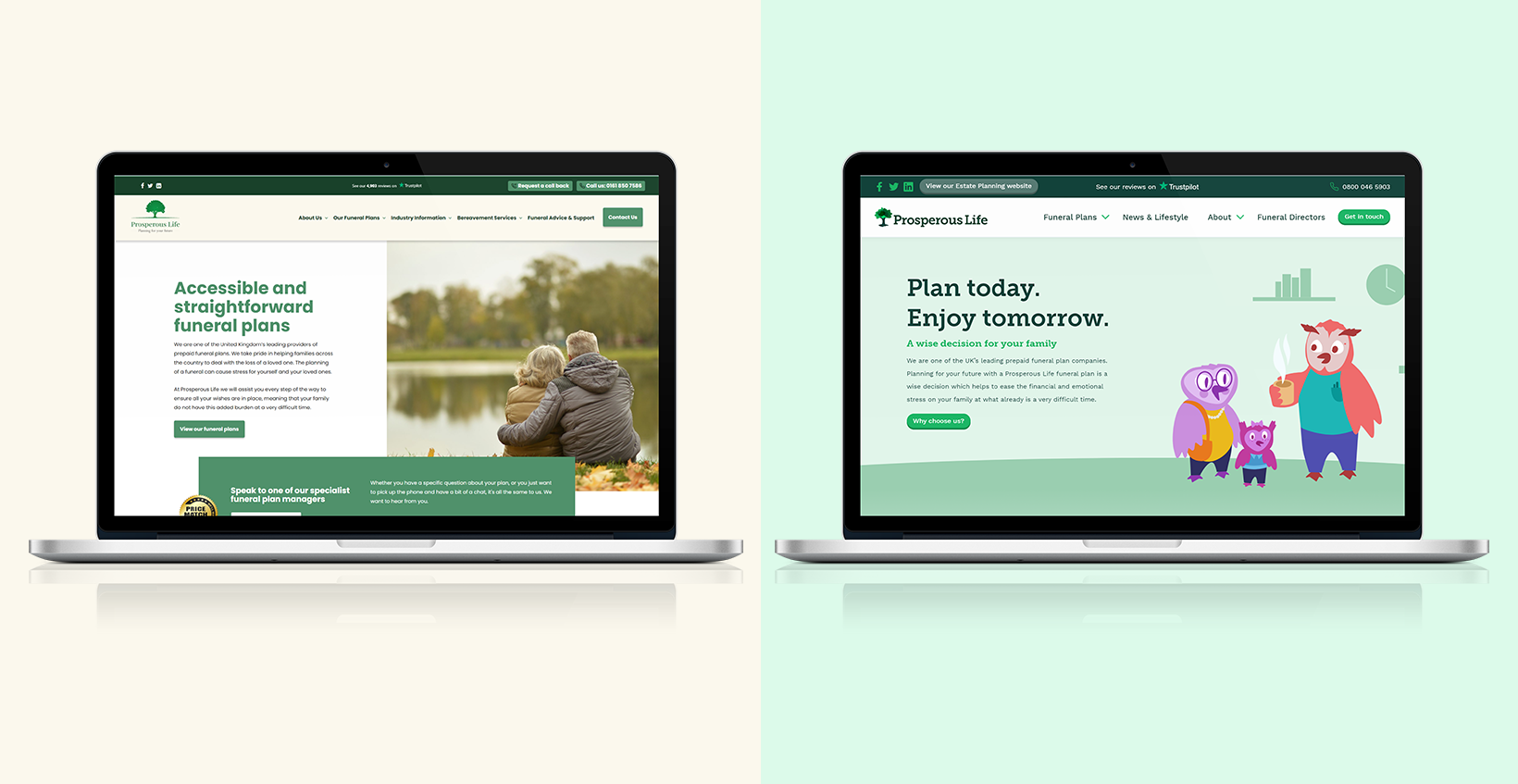 Key brand illustrations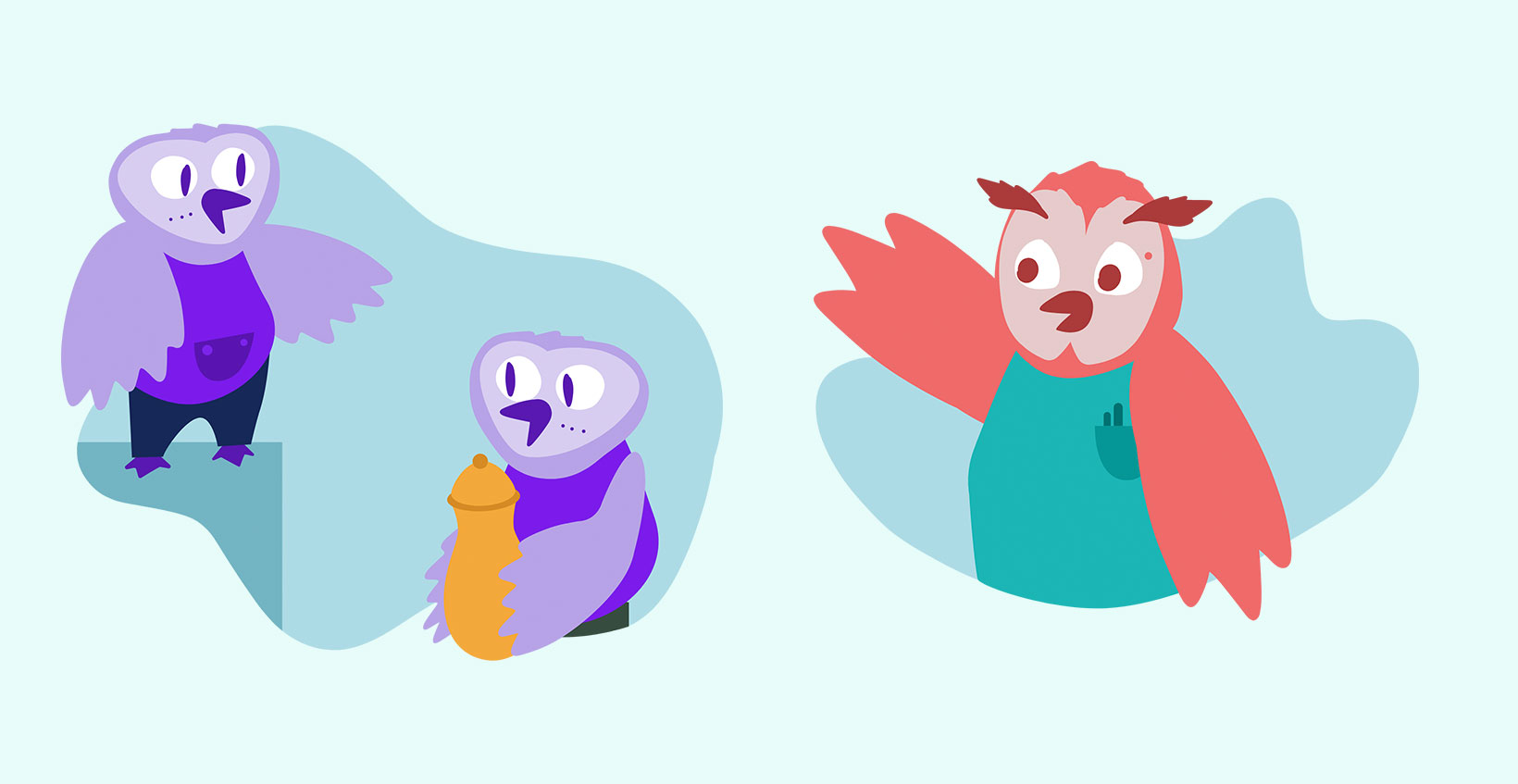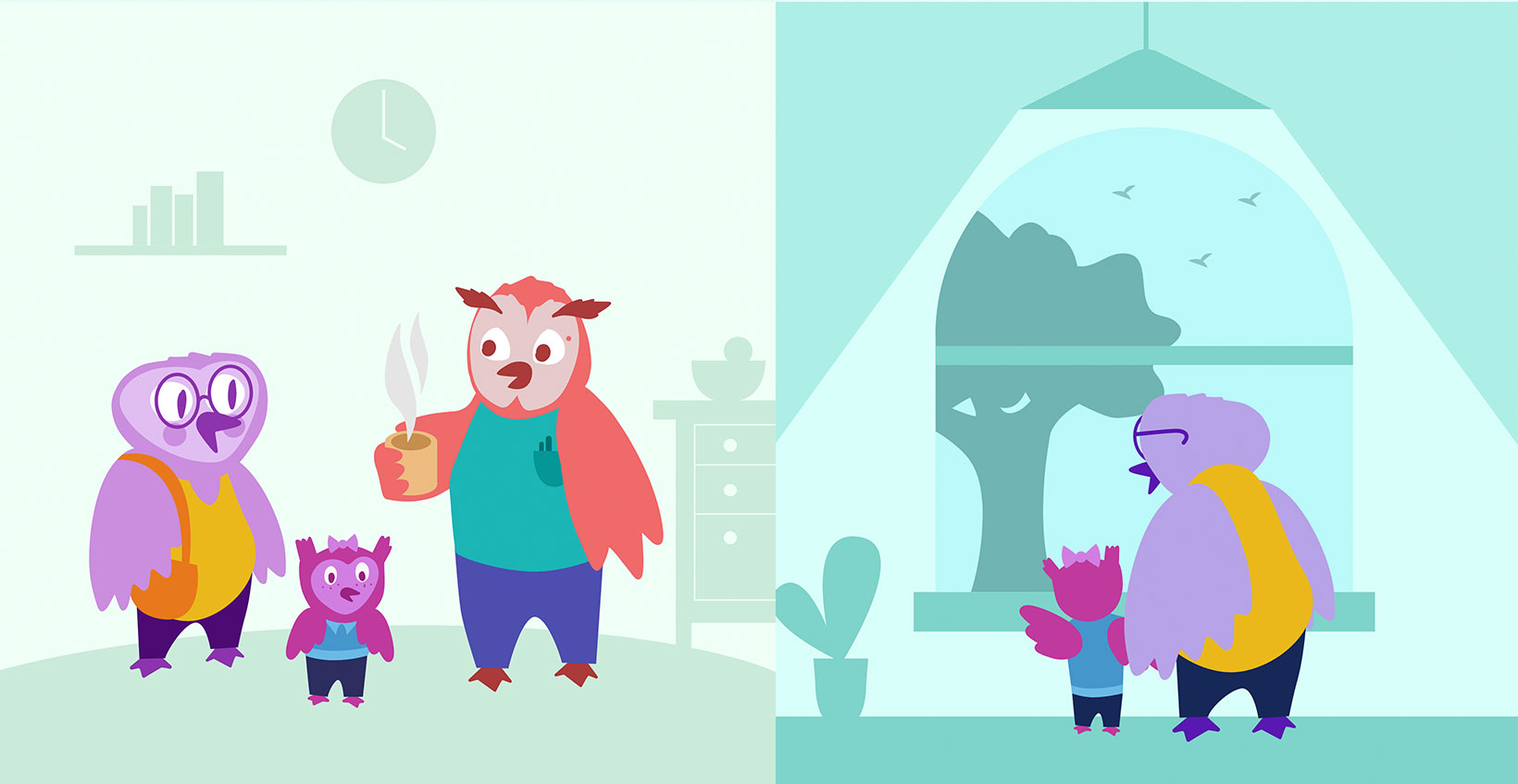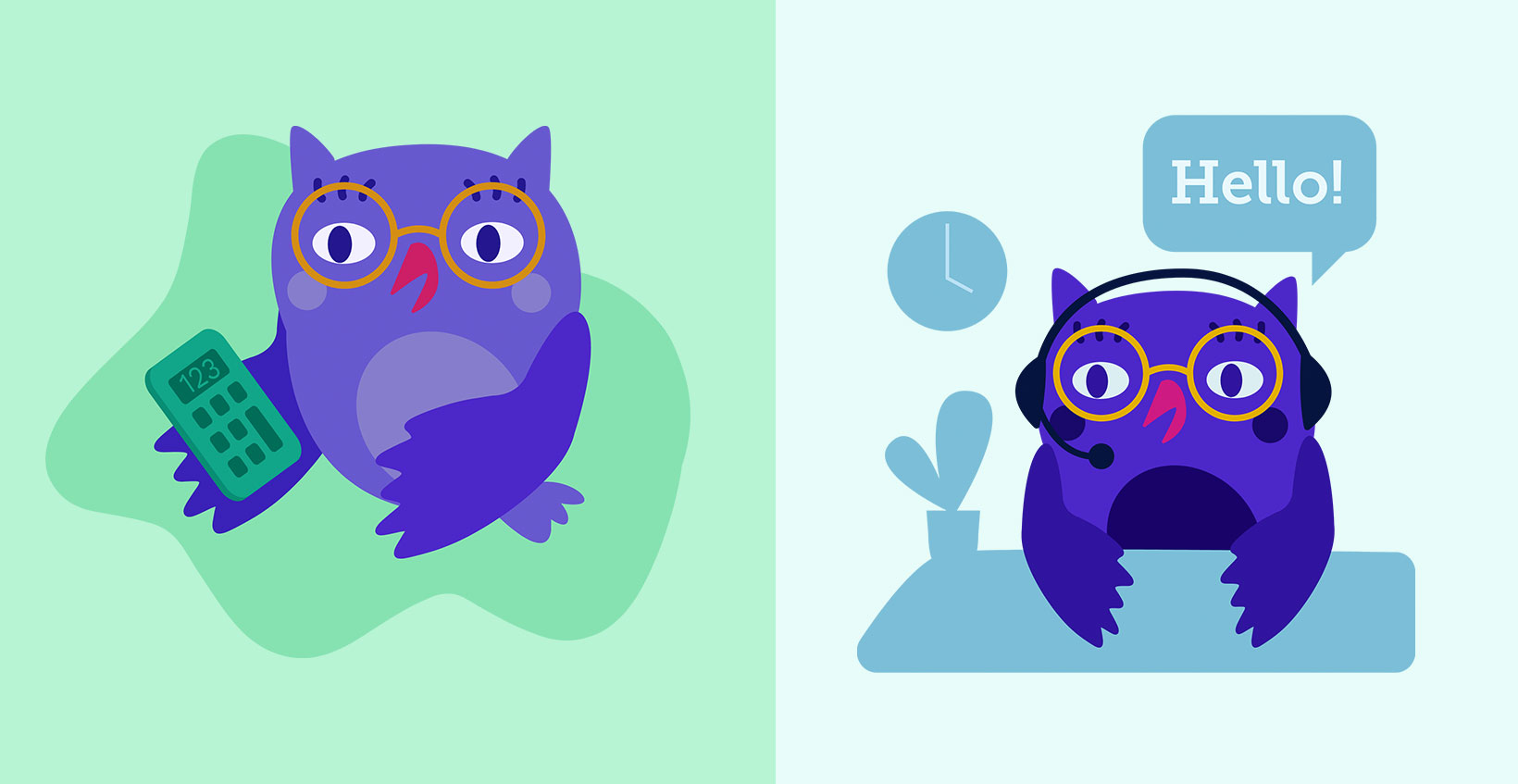 Social Media Guidelines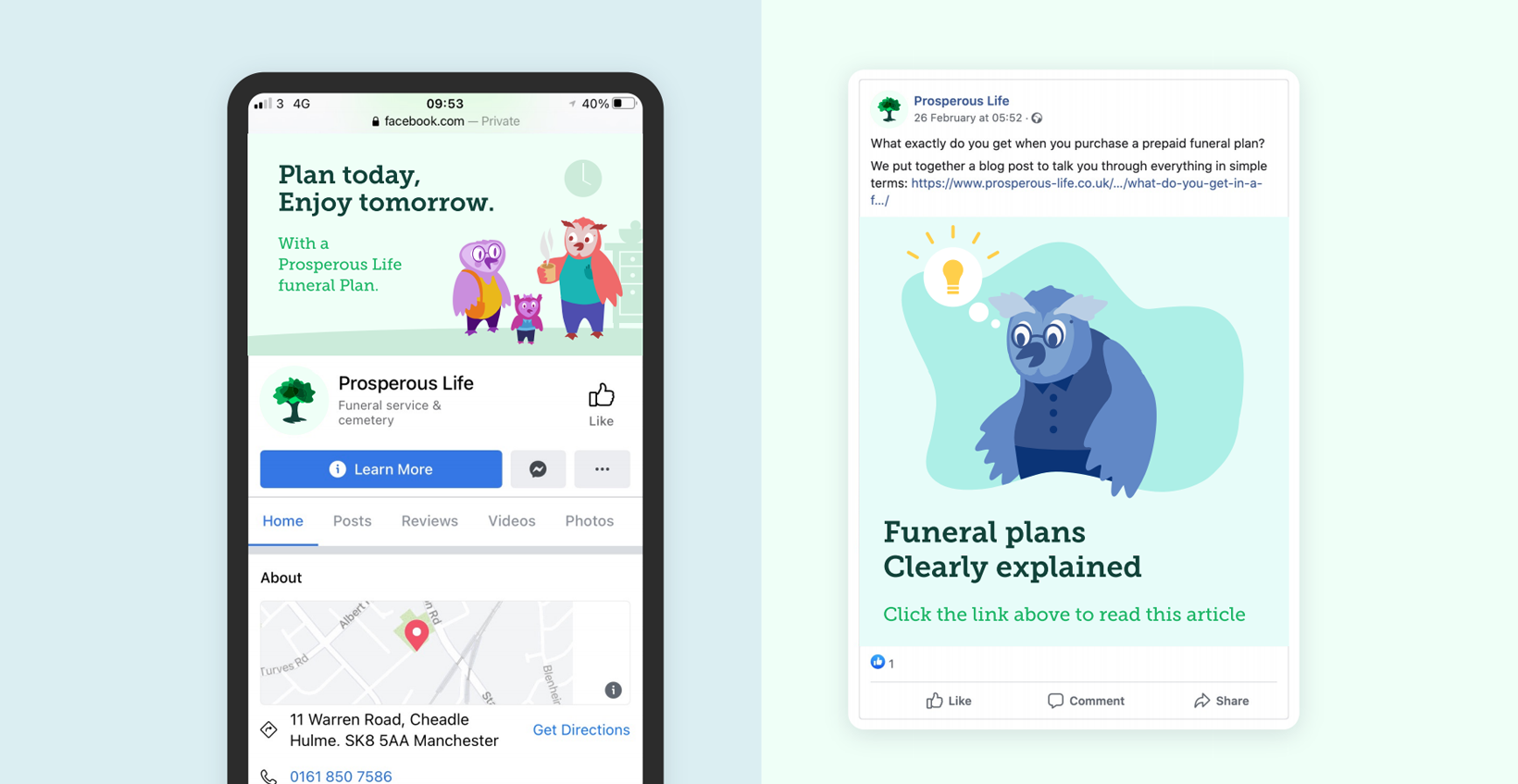 What we achieved
The Brand
Strong brand communication was at the forefront of the designs, achieved with the placement of the new brand visuals and illustrations across the website.
Detailed brand guidelines with brand collateral examples and social media mock-ups were created to ensure branding consistency throughout all digital media.
A new website
With a new strong visual identity firmly in place, we designed and built a fully responsive website with an easily editable WordPress CMS.
Built from the ground up with readability and functionality in mind, a full user journey was mapped out and incorporated into the seamless UX design, with prominent CTA's to encourage conversions.
Digital marketing campaign
Average Keyword Position Increase of 29 places
11 Top 10 Keywords Generated
83 keyword increases
To find out how we can help you get great results, give us a ring on: 0161 713 1700