Overview
National Intensive specialise in intensive or semi-intensive driving courses, where you can learn to drive in just 1 or 8 weeks.

We built their site from the ground-up in WordPress, complete with a bespoke online booking system.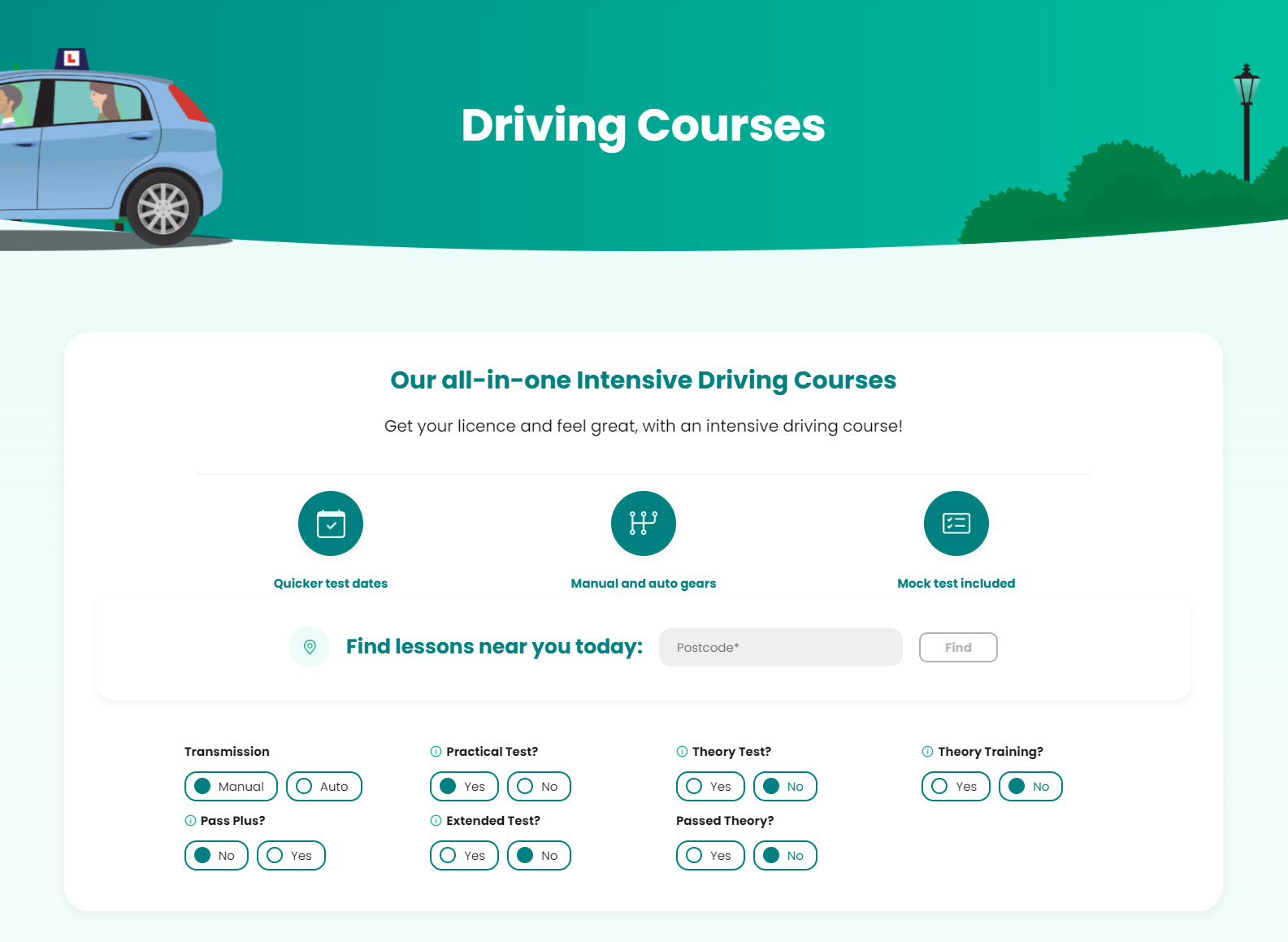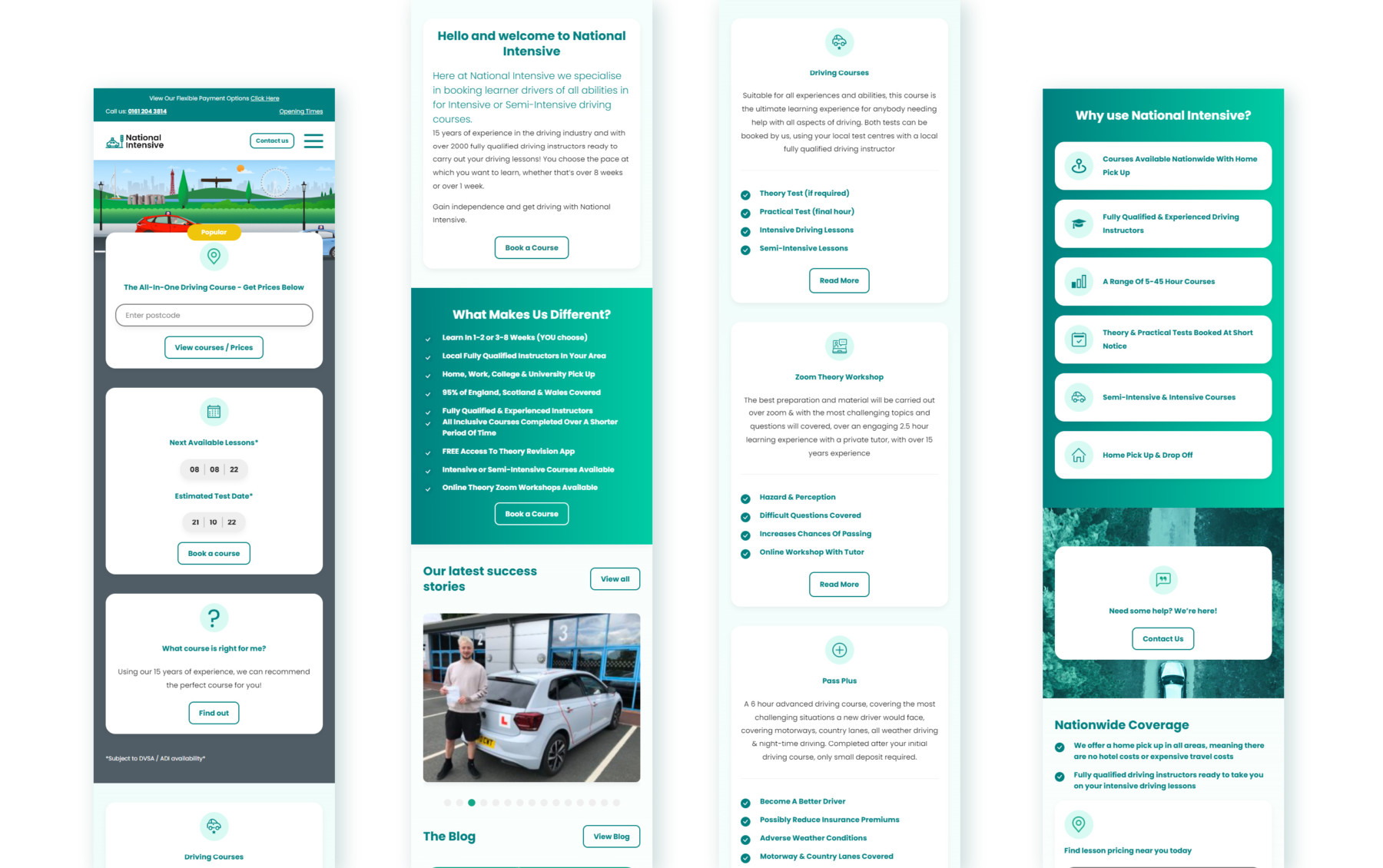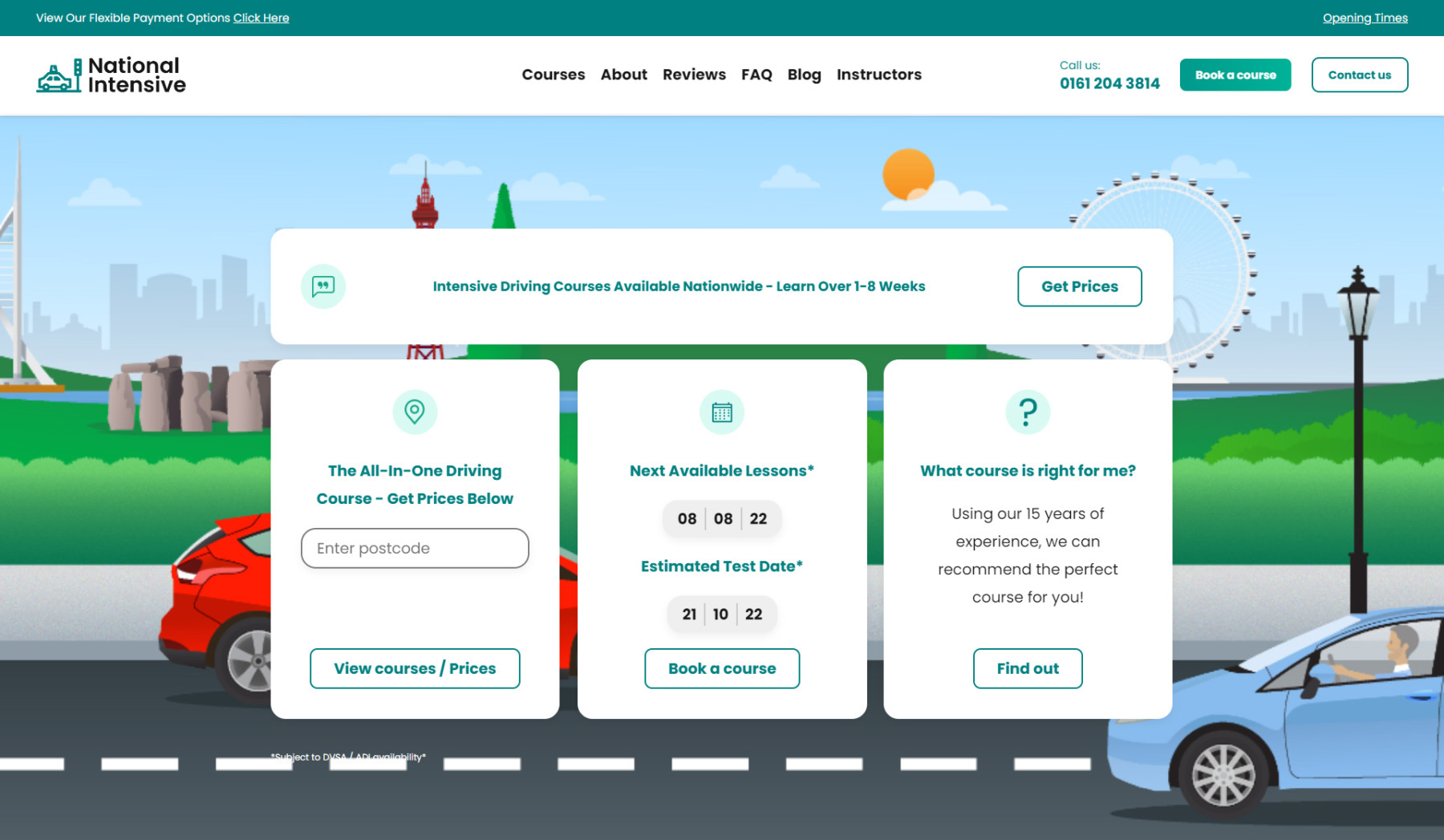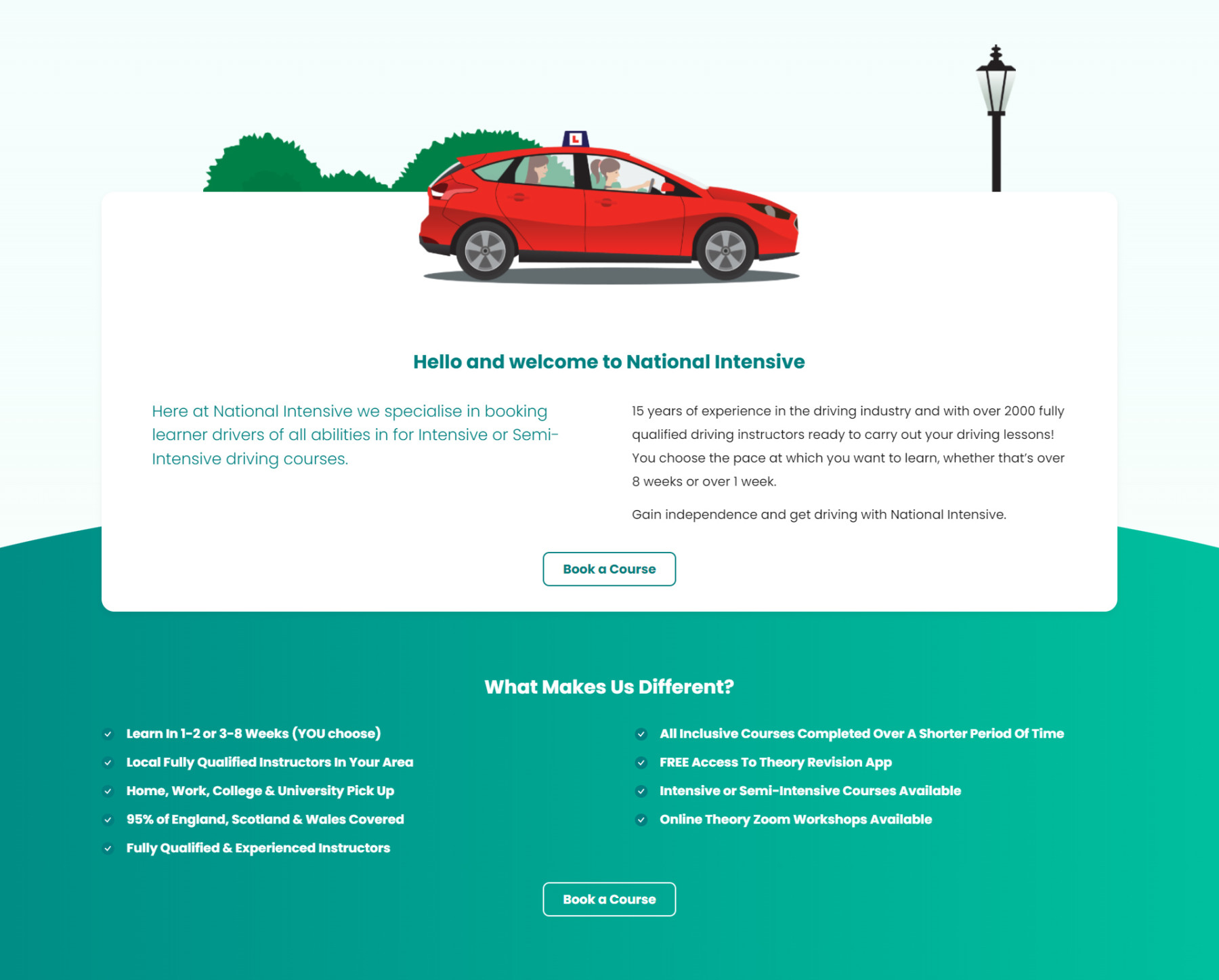 National Intensive offer both semi-intensive and intensive driving courses. They have a pass rate of 83%, which is much higher than the national average, and cover the whole the UK. With over 2000 fully qualified driving instructors ready to carry out your driving lessons, you choose the pace at which you want to learn, whether that's over eight weeks or just one.
We've been working with them since 2018 on their website and marketing strategies, with this latest version of their site featuring a bespoke booking system that allows people to search for courses in their local area.
Their site is built in WordPress, integrates with Bubble.io, and is hosted on a high spec Digital Ocean cloud based server.
To find out how we can help you get great results, give us a ring on: 0161 713 1700