Overview
Orka Works is an app based tool that helps employees get the financial freedom they need and employers get flexible staffing on demand. They approached us to help redesign their new website from the ground up, from planning the split user journeys to implementing a new brand style we created a bespoke and responsive experience that sets them apart.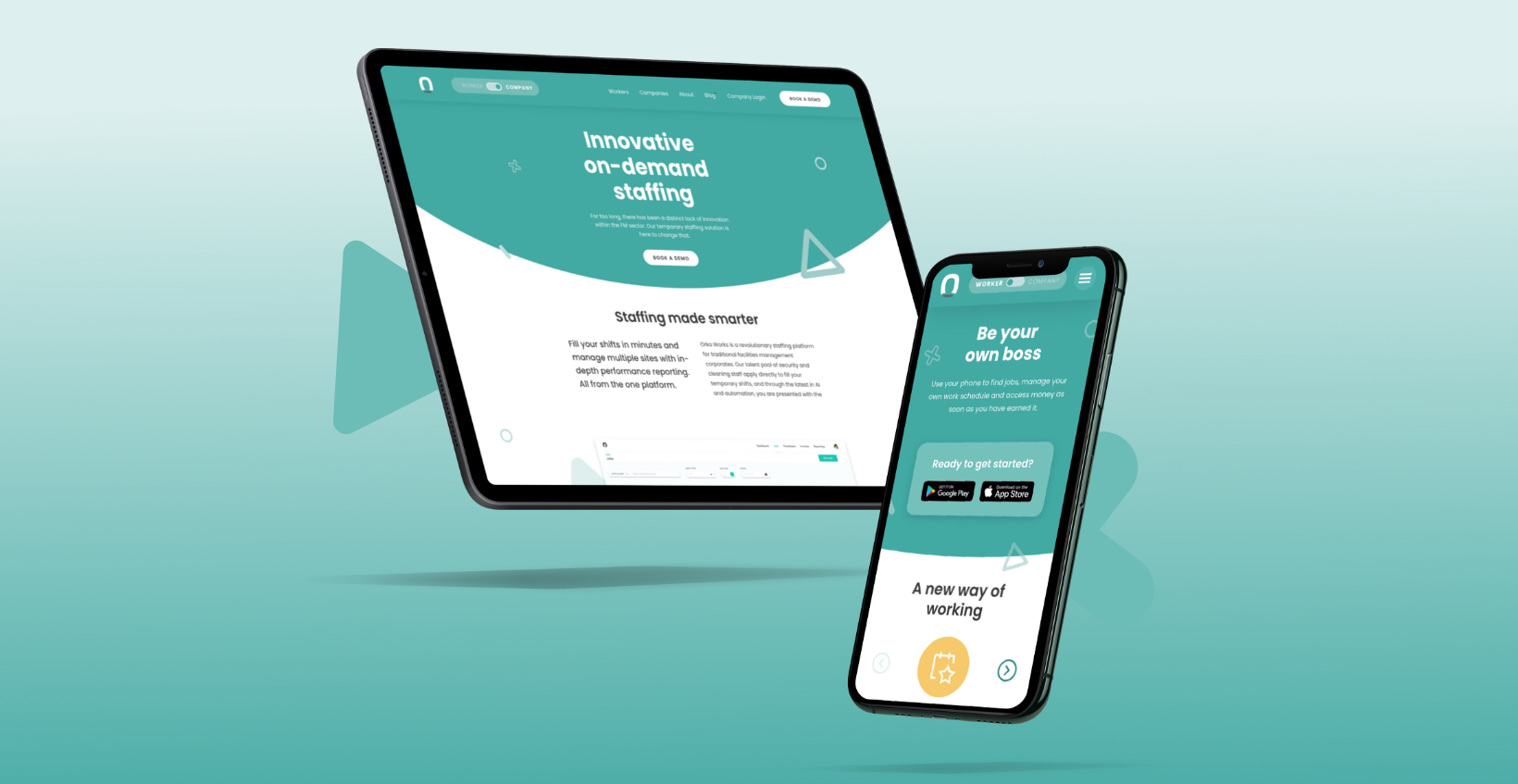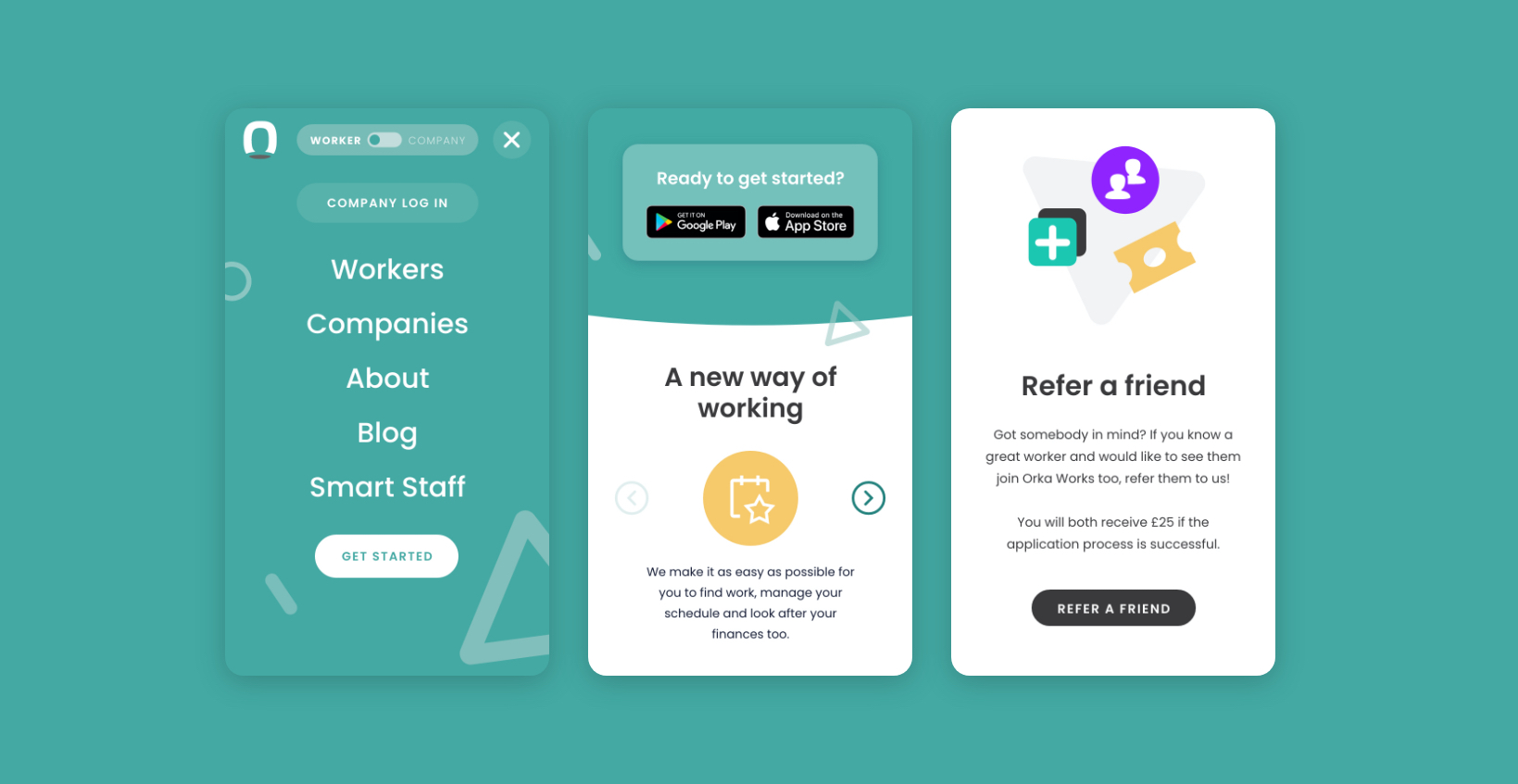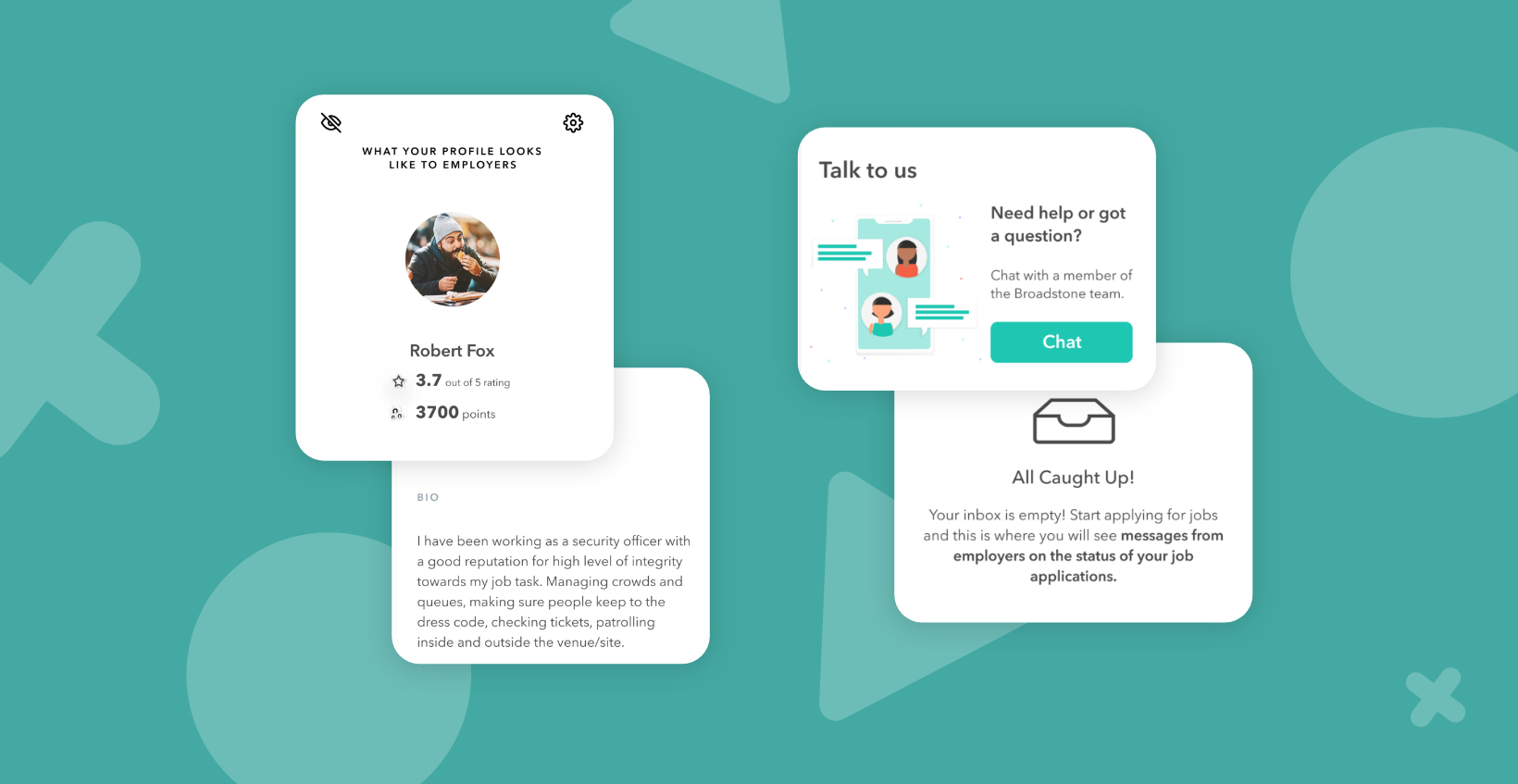 Orka Works directly connects a growing community of security and cleaning staff with leading facilities management companies across the UK. Their staffing platform allows workers to find fair and flexible temporary work opportunities with large corporates working in traditional, regulated industries such as security, cleaning and logistics.
As well as creating Orka Works, we've also been commisioned on a number of other services from the Orka Technology Group.
We designed and built a site for Orka Pay – an app that allows hourly-paid workers to get paid on demand
We planned, strategised and executed a social media campaign to help Orka grow
The Orka Works app is available on iOS and Google Play, and currently has a rating of 4.6 from 259 reviews on Reviews.io
We value long-term business relationships at Pixel Kicks, and you can read more about our partnership with Orka here.
To find out how we can help you get great results, give us a ring on: 0161 713 1700