Overview
Fast-growing coffee brand 92 Degrees appointed us to completely redesign their existing Shopify website. Our brief was to create a much simpler user journey and enhance the whole customer experience. Using a revised sitemap, we improved their subscription process using ReCharge Subscriptions.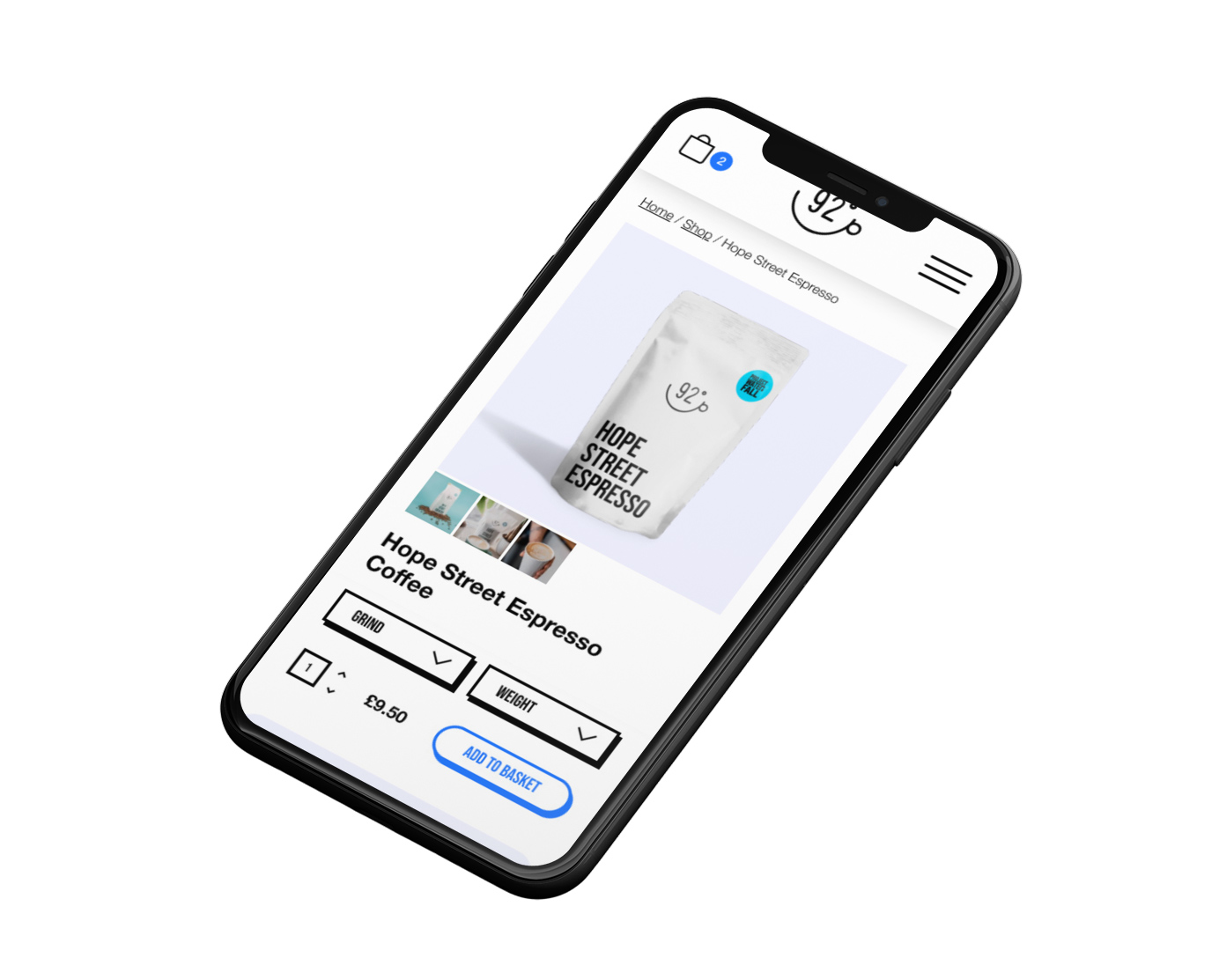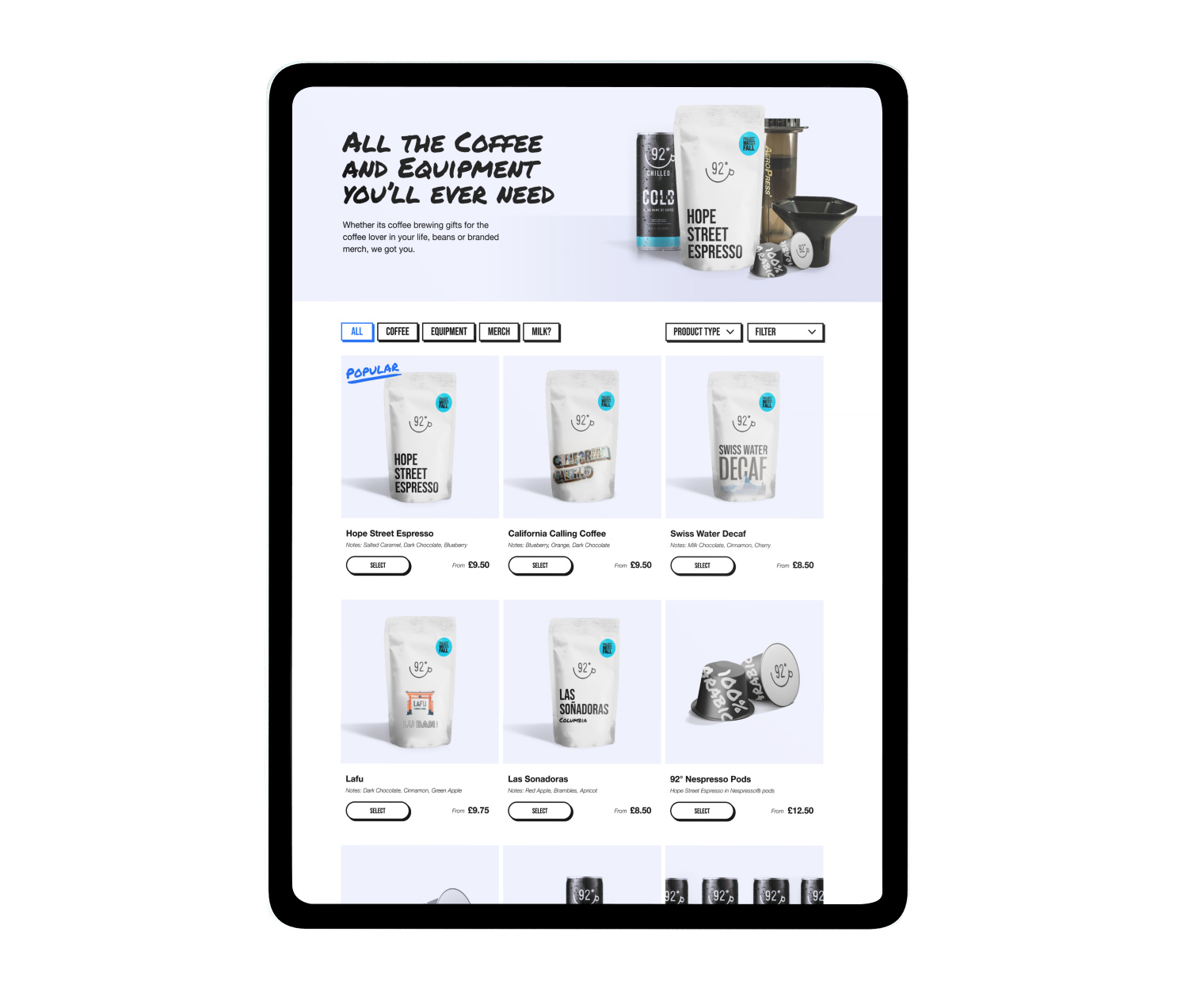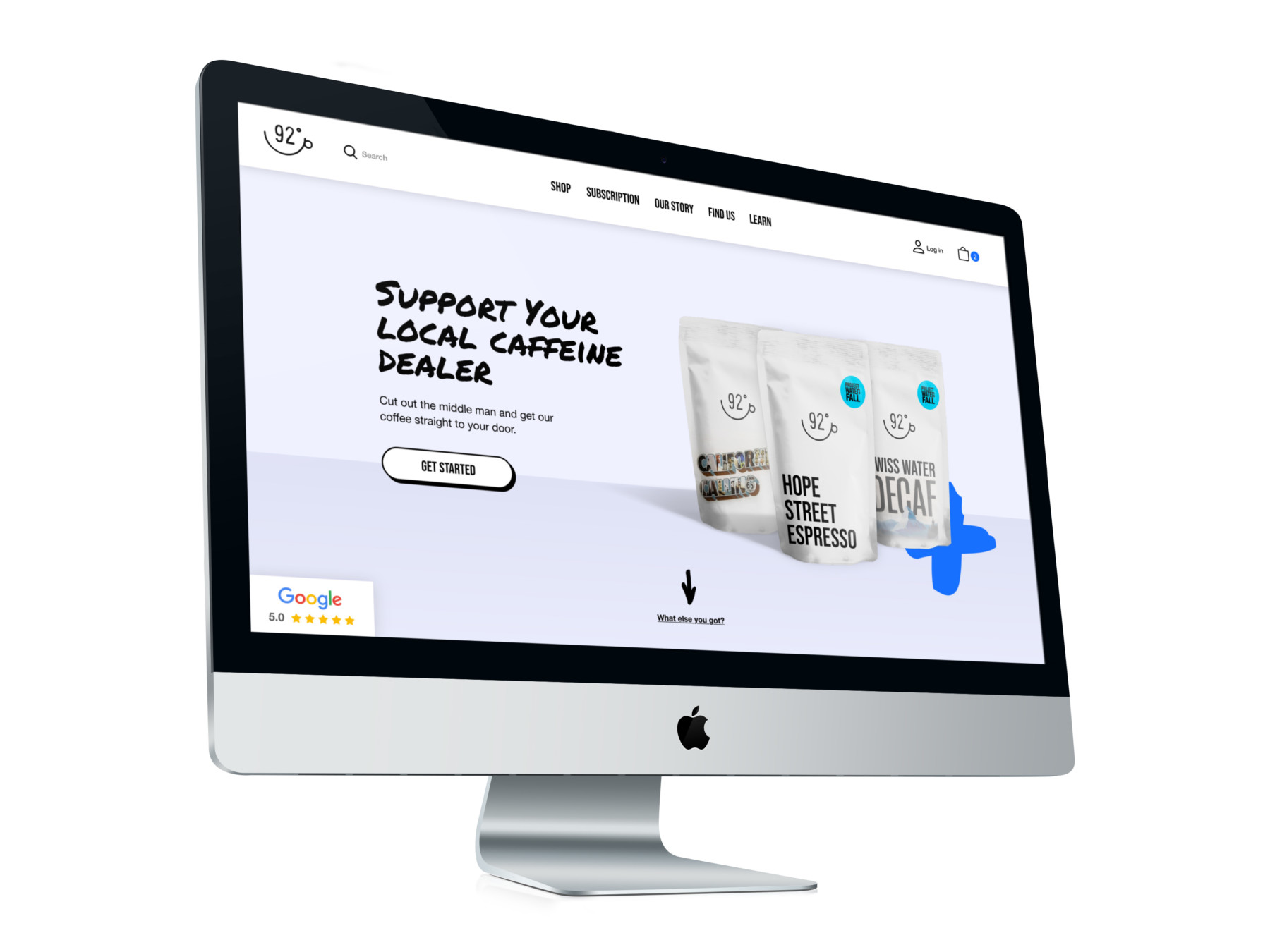 92° chose to work with us after receiving a recommendation from another of our clients. Their initial brief stated they were looking to update their website design by facilitating a clearer journey and an overall less segmented flow. As well as this they also wanted to unify existing customer data across their platforms to give a more personalised touch.
Whilst rapidly expanding their physical coffee shops in the North West of England – now numbering 9 – their new Shopify store now helps them to improve their overall customer experience.
Key features
Shopify website redesign with a much simpler user journey
Improved coffee subscription flow
ReCharge Subscriptions integration
In the press
Some of our press articles can be found below:
To find out how we can help you get great results, give us a ring on: 0161 713 1700