Overview
M247 plan to become one of Europe's largest internet service providers, building upon an existing presence in 24 countries and 28 cities. M247 are a global provider of cloud services and superfast internet connectivity, working with thousands of customers worldwide. They came to us for a new website and digital marketing strategy that could help them achieve their future goals as a business.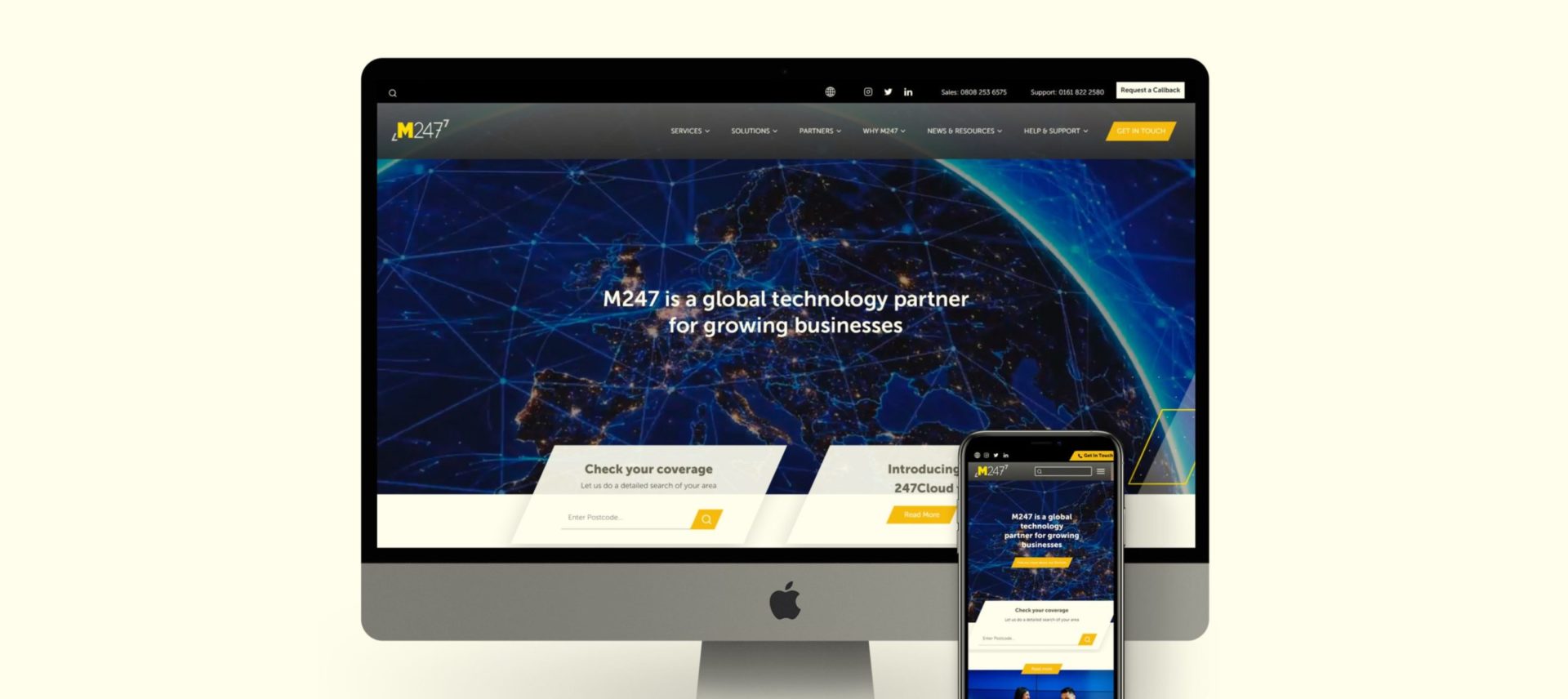 What we did
Pixel Kicks worked closely with M247's marketing team to design and develop a modern and responsive website that aimed to cement its position as a leading service provider and to generate global leads and enquiries.
Additional content about the business was also created, and utilised throughout the site via a custom visual page editing facility.
The result is a completely bespoke UX lead brochure website, growing to some 300+ pages. Key product and service pages are heavily SEO optimised to help improve global Google rankings for a variety of key services.
Project Management
Around 13 people were involved in the whole project, managed by weekly meetings  – either face-to-face or via video conferencing, and regular messaging.
Our project management system of choice was Basecamp 3, and we heavily relied upon individual to-do tasks to keep communication and progress moving.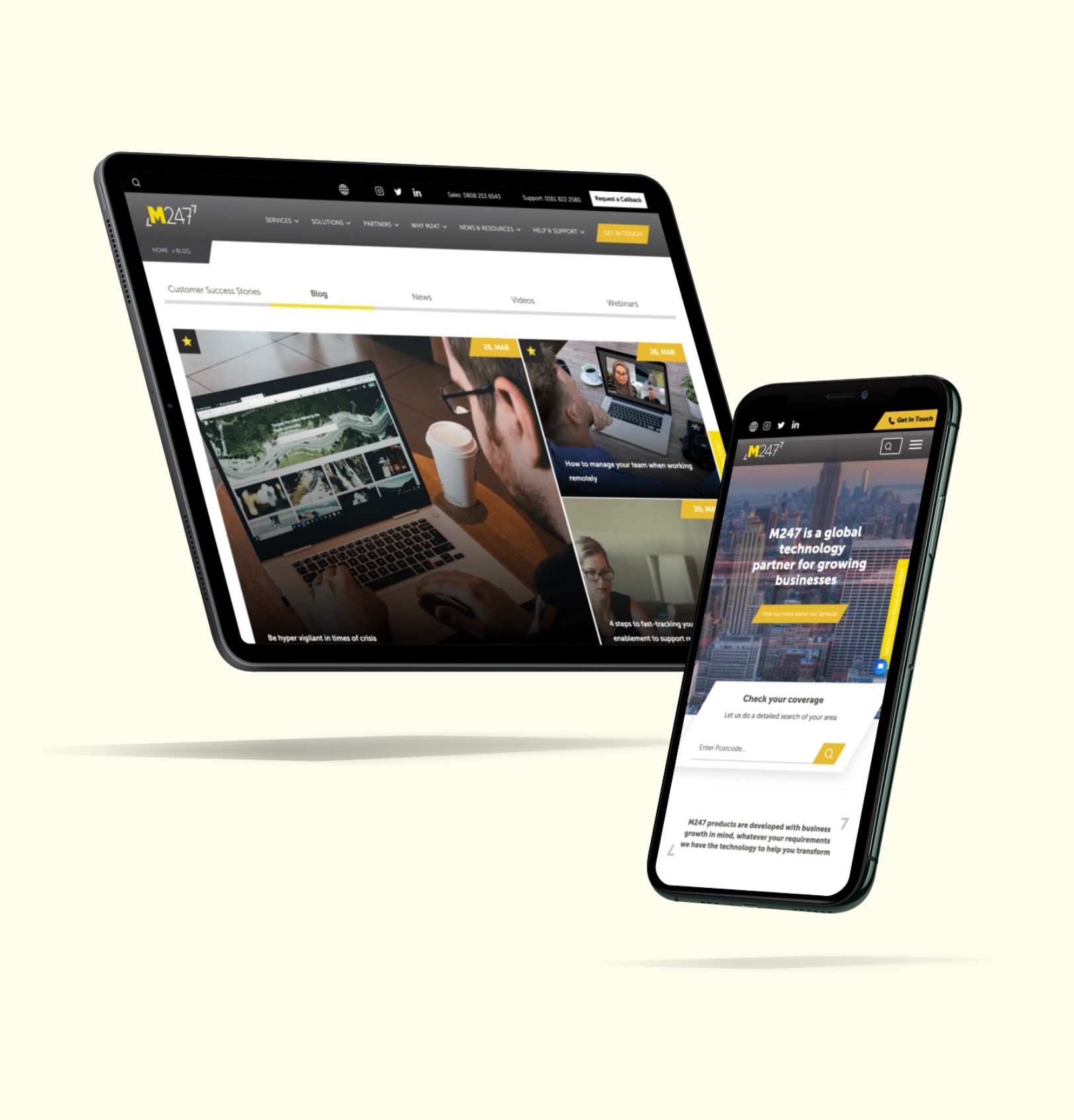 Results
In the first 12 months of the new website going live, M247 saw an increase in organic traffic, domain authority and an increase in enquiries.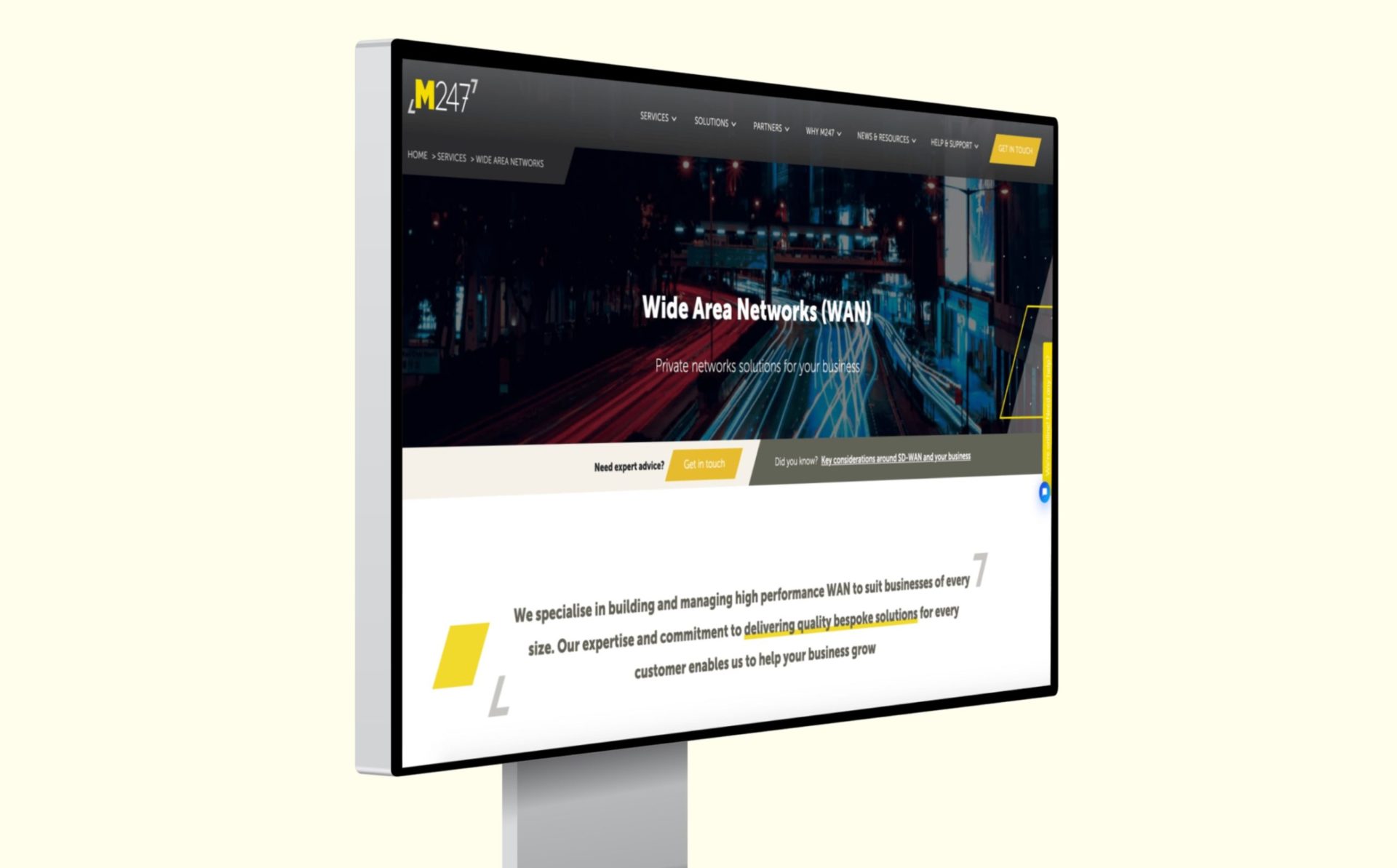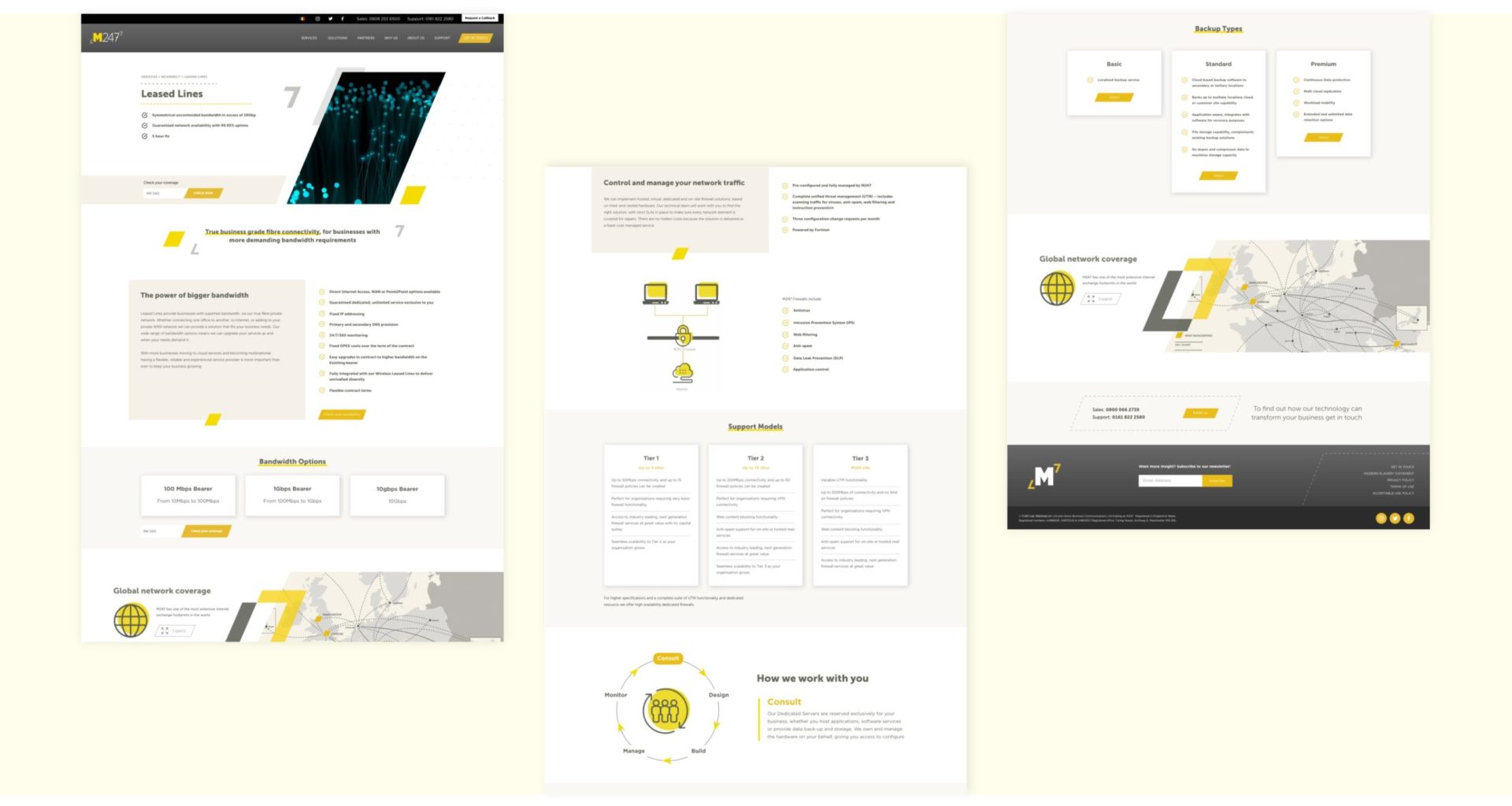 "Great working with Pixel Kicks and the team on the design and build of our new website. They are technically excellent and always have the customer front of mind with a really positive approach."
Rowan Gill, Head of Marketing
To find out how we can help you get great results, give us a ring on: 0161 713 1700