Baby Casts & Prints Case Study
Overview
Helen had the idea for Baby Casts and Prints in early 2016 when her maternity was due to finish, and she was faced with the prospect of returning to full-time work. Assessing her options, she decided to try the art of baby hand & feet casting, something that she had done herself for her child.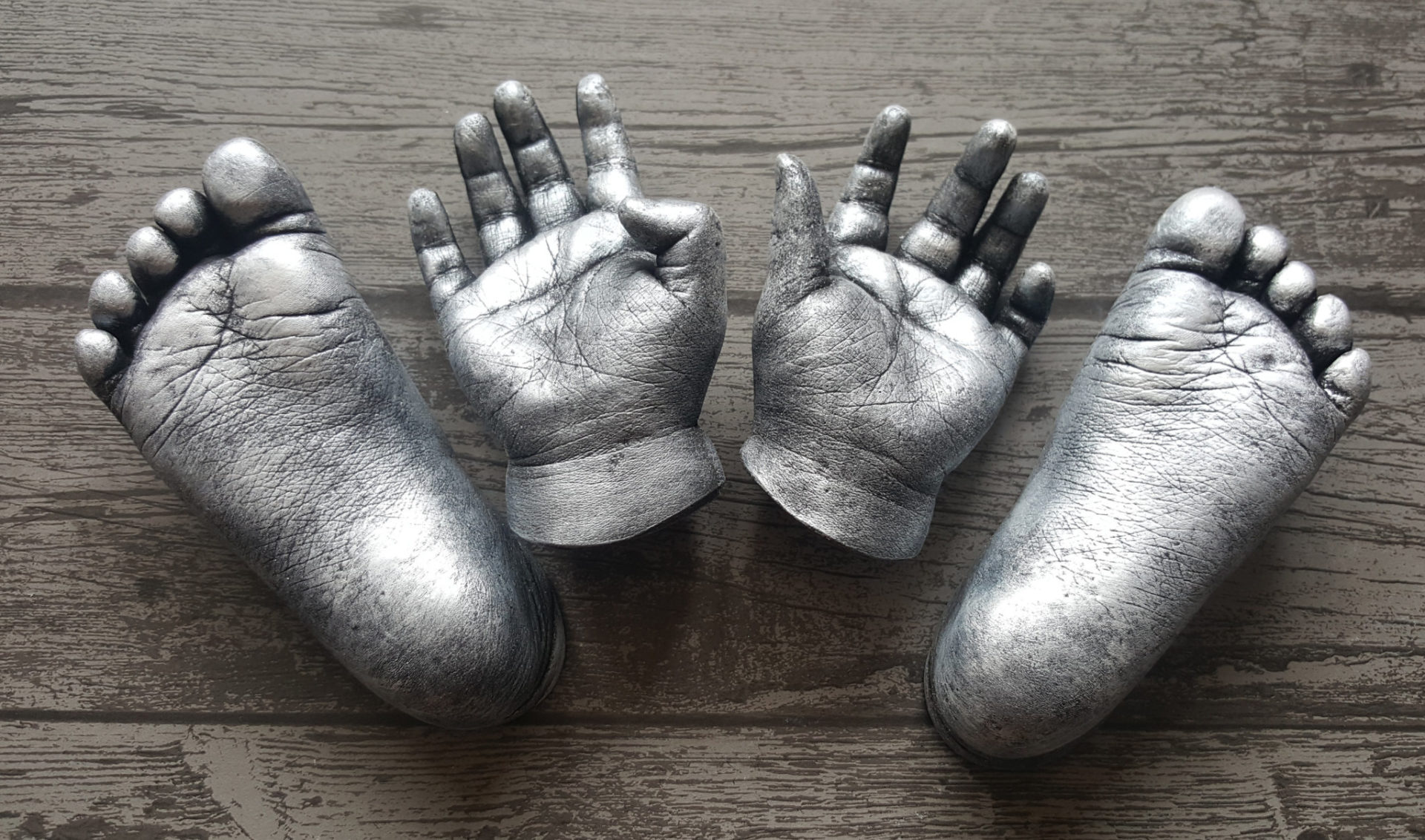 Originally toying with the idea as a part-time role, after a few successful trials on friends & family, and sitting down with her family & friends for some detailed business discussions, the decision was made to go for this as a full-time venture along with a business partner.
The idea was simple:
Showcase their casting & frame options
Generate enough enquiries online
Carry out a combination of mobile & home appointments
Steadily build reviews through satisfied customers
Through a relationship with a local framing company, they already had a key contact, and after finding a few more reliable suppliers for materials, Baby Casts & Prints were ready to go.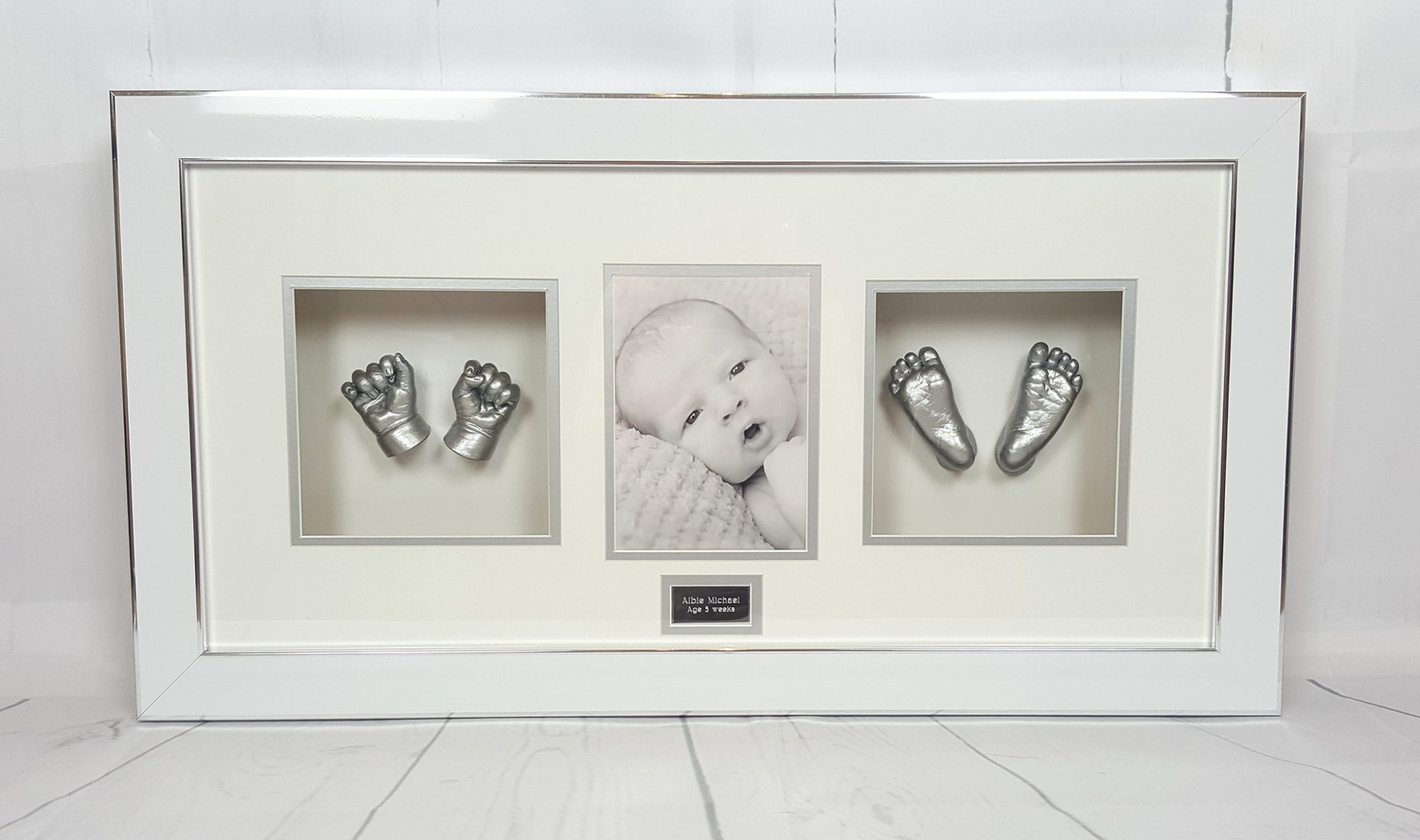 Our Role
We initially built a mobile-friendly website with large photographs of the products used throughout. The website contained frequently asked questions, prices, a few initial customer reviews, and simple enquiry forms for people to get in touch.
Over time, the website evolved to contain a full online shop where people could browse products & pay for them fully online, before arranging an appointment time separately. More reviews were added, and the FAQ section was expanded as enquiries started to increase.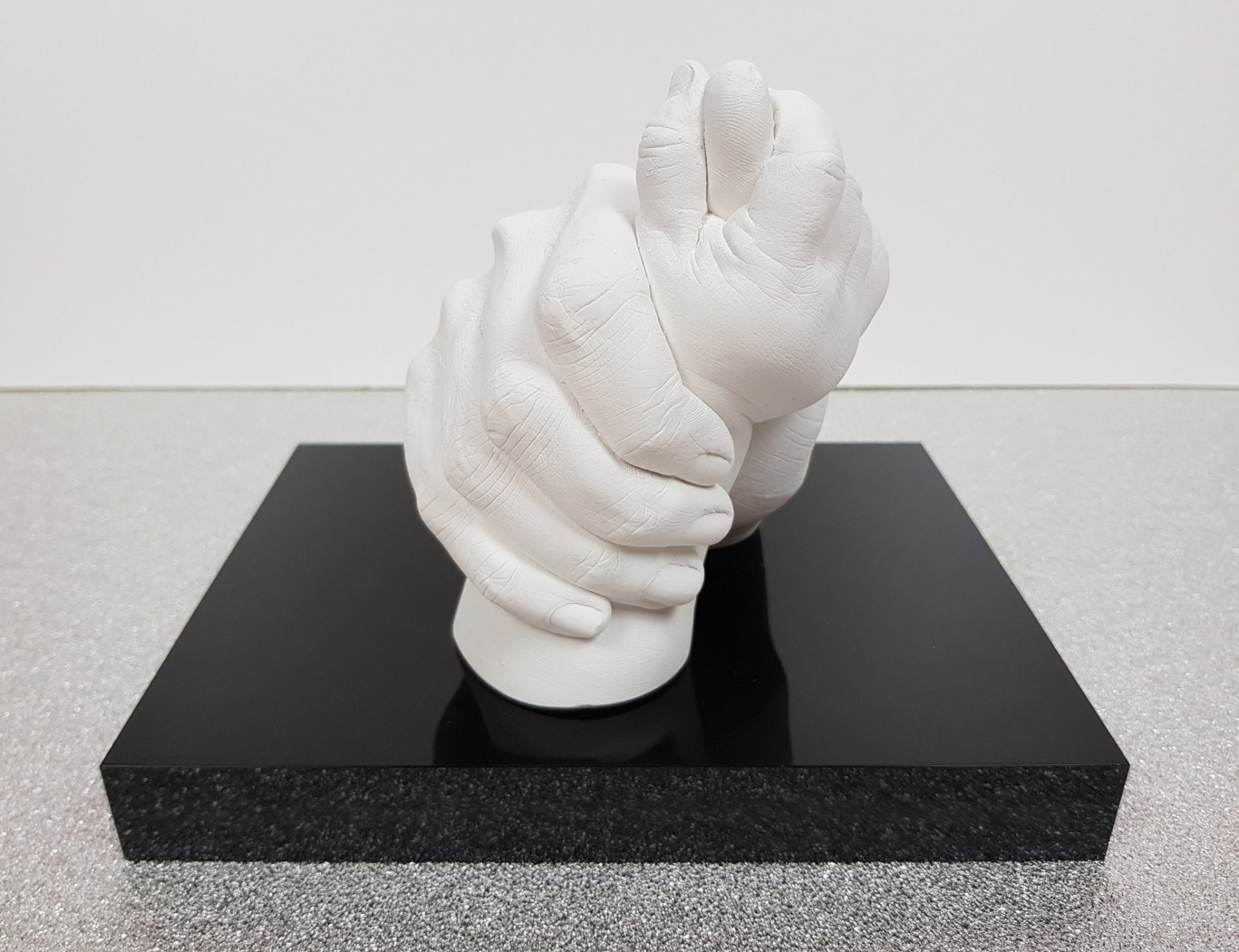 Digital Marketing
Competitor websites were analysed, and over a few meetings we sat down & discussed the pro's and con's of all of their sites, picking out the best ideas.
As the business grew more, more time & resources were invested into improving the company's online visibility. Targets were set for an optimum number of enquiries each month, and we decided to focus on the following areas:
Improving Google rankings via SEO
Building Social Media profiles on Facebook, Twitter & Instagram
Running regular, targeted ad campaigns on Google & Facebook
Together with this work above, we always pushed the task of getting regular reviews from customers, and over time, an excellent reputation was built on Google & Facebook. Future considerations including adding Trustpilot into the mix.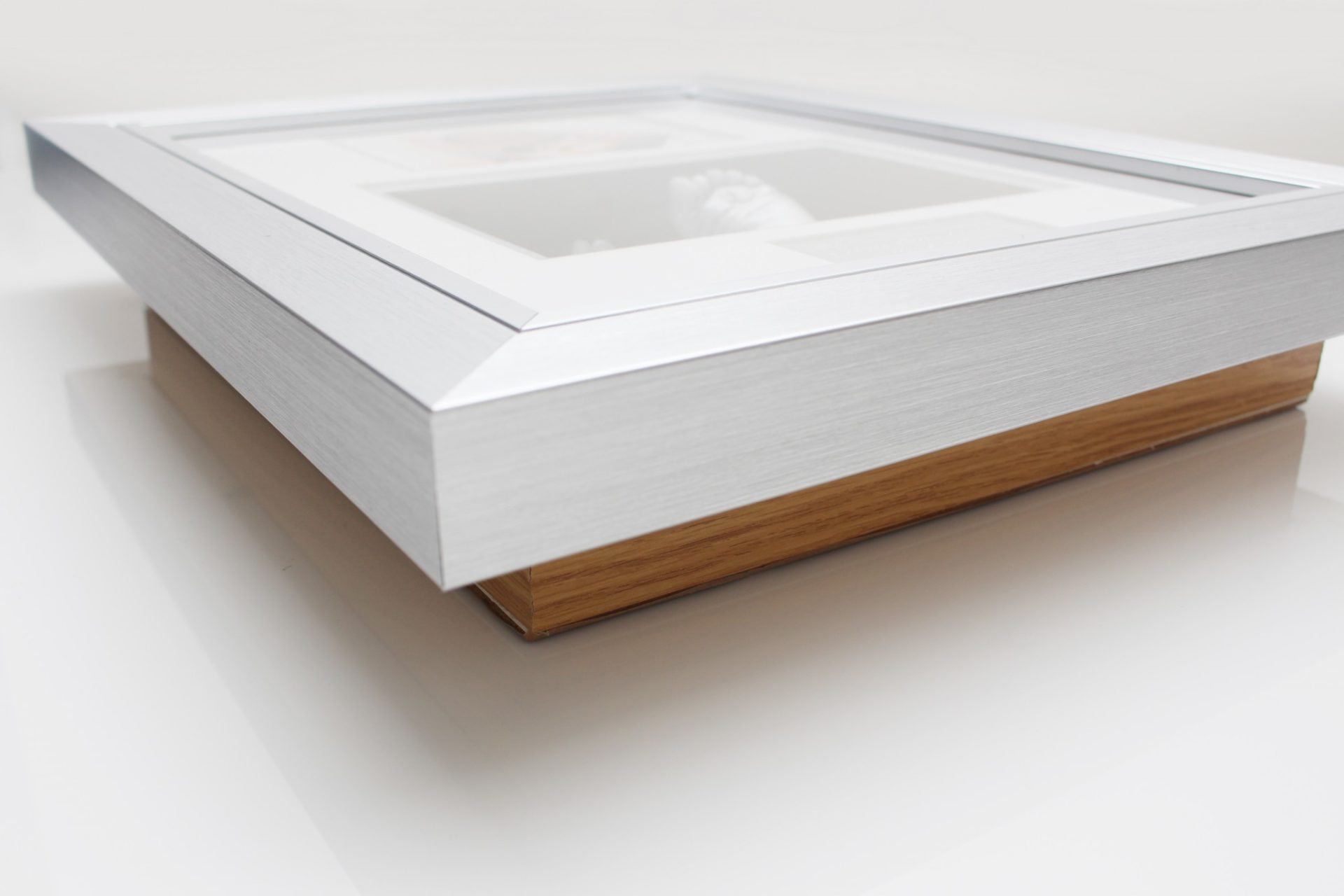 Results
Website Traffic

In the last 2 years, website traffic has grown from an initial 600-900 a month to a consistent 1500. The majority of traffic currently comes from social media, followed by paid search and then organic.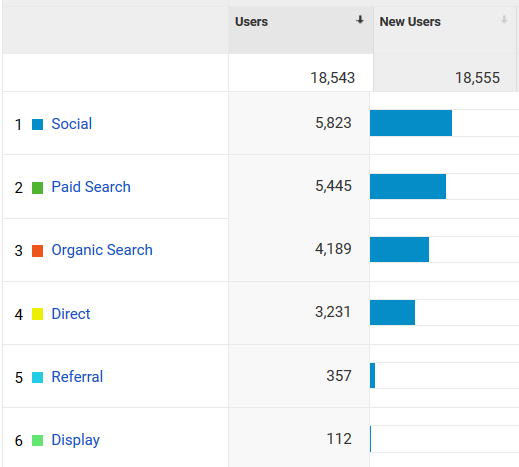 Google Rankings
As of May 2018, the website ranks in the top 2/3 positions nationally for the following keywords:
baby casting
foot casts
baby casts
baby casting manchester
baby casts manchester
3d cast manchester
Rankings are tracked monthly and monitored for changes.
Social Media
Campaign ideas were brainstormed, and a pre-determined number of posts per week on each channel was decided. A lower frequency of posts on Facebook works better, whereas Twitter & Instagram can have a higher posting rate.
A mixture of regular posts, adverts, competitions, products & customer reviews soon built up the following on each platform to a very respectable level for a small business, particularly on Facebook where Baby Casts & Prints now ranks in the top three for casting companies nationwide.
Facebook: 11,000+ followers
Twitter: 633 followers
Instagram: 788 followers
Additional
Through a series of business growth discussions, Helen and her business partner decided to try selling DIY casting kits, both through her website, but also through eBay or Amazon in order to capitalise on an existing marketplace.
Amazon was the unanimous choice, primarily for their FBA (fullfilled by Amazon) service, which meant the Baby Casts & Prints team wouldn't have to dispatch each parcel manually. Instead, FBA allows you to send stock directly to Amazon, who then fulfil all orders from their warehouse. This also comes with the advantages of your products being tagged as "Prime".
Amazon Prime branded stock receives a higher number of clicks & purchases than standard Amazon stock, as Prime customers receive faster delivery rates. As such, it gives your customers an incentive to buy.
Pixel Kicks helped the team setup their Amazon Seller account, as well as setting up their product pages, taking special care to write SEO optimised product descriptions, and also assisting with the photography.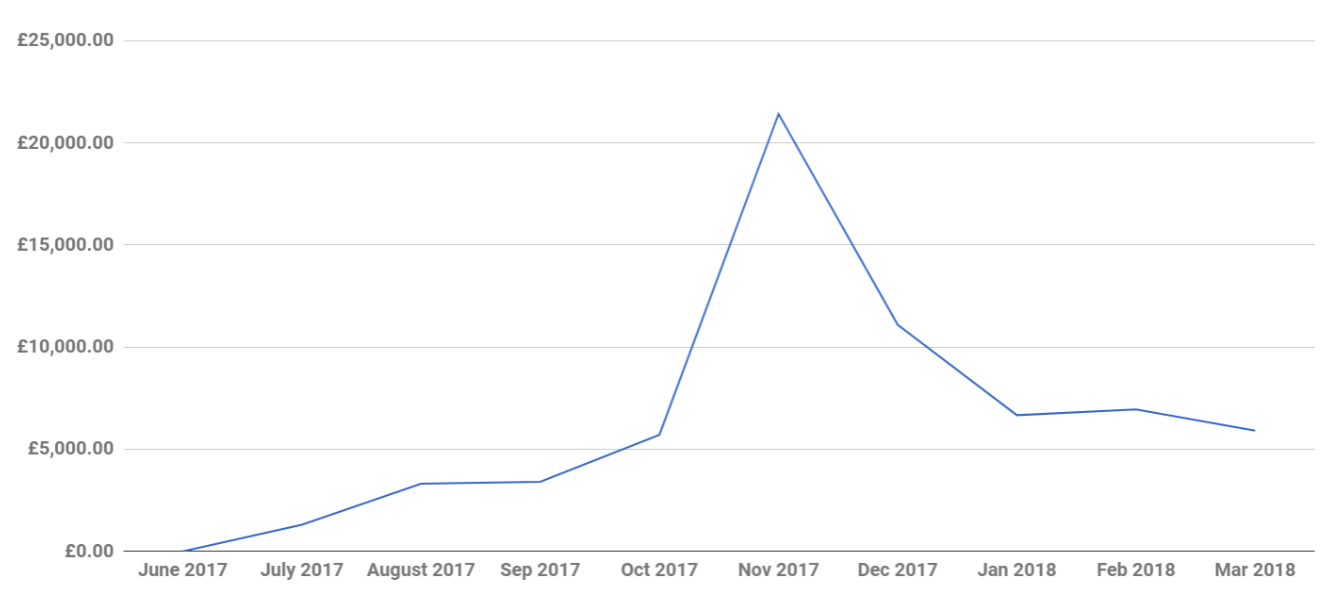 The growth experienced was excellent, peaking at Christmas 2017 with over £21,000 of sales, before settling down to a consistent level afterwards. Being highly gift-based products, sales fluctuate according to holidays & occasions, and the team are already getting things ready to cope with the expected Christmas 2018 demand.
As of 2022, the business was expanded to include personalised fingerprint jewellery, which is now one of the fastest growing areas of the business.
"My experience of working with Pixel Kicks in the last few years has been excellent. They created my website from scratch, recommended a local photographer to me and do all of my social media and SEO. I can honestly say if it wasn't for their help, my business wouldn't be half of what it is now. "
Helen Buckley, Founder
To find out how we can help you get great results, give us a ring on: 0161 713 1700