Overview
Spartner is a martial arts focused social media platform, allowing you to search for sparring partners, sports professionals and gyms in your area. With a three-tiered rating system, Spartner allows you to search boxing, karate, taekwondo, MMA, kickboxing, ju-jitsu and many more disciplines.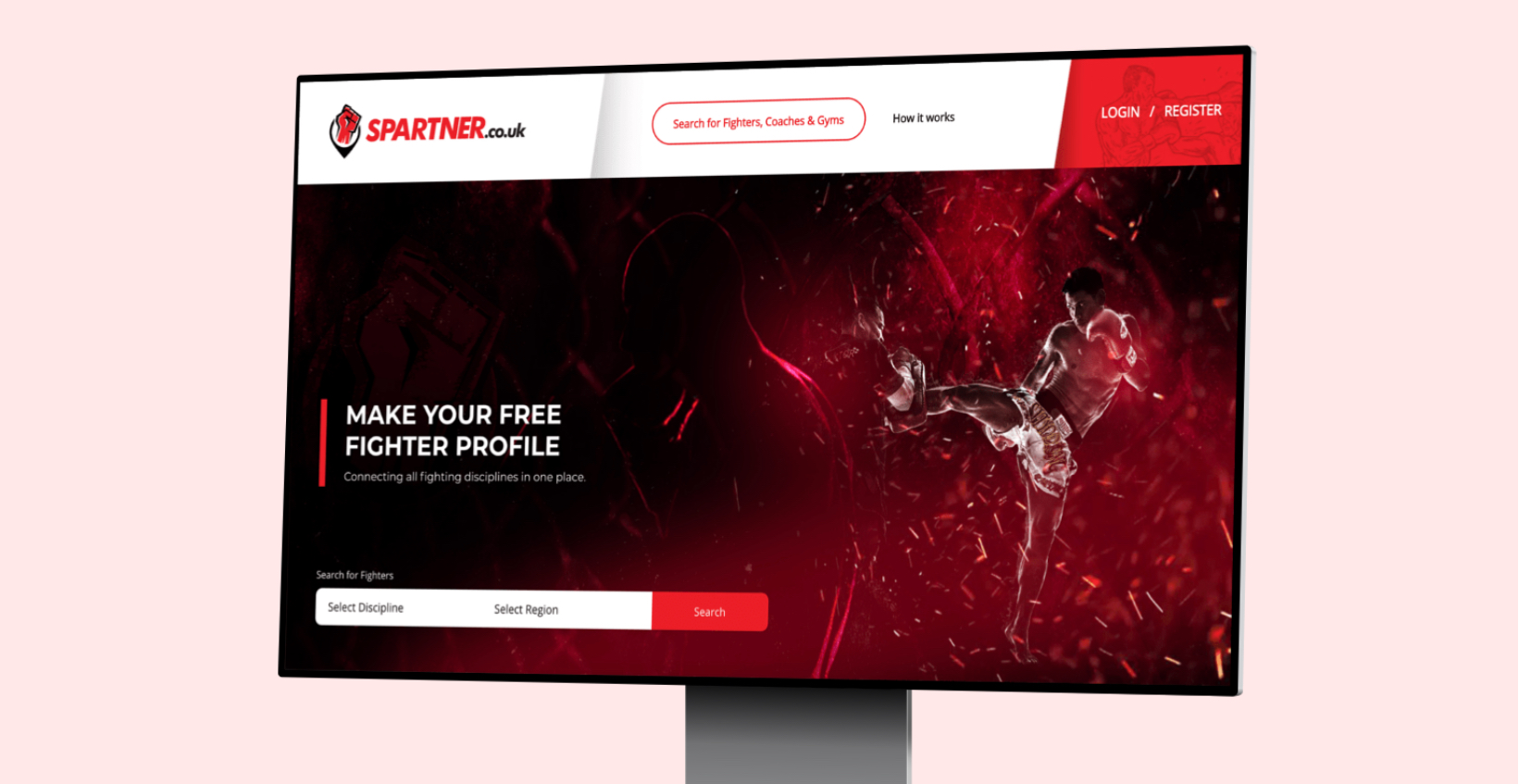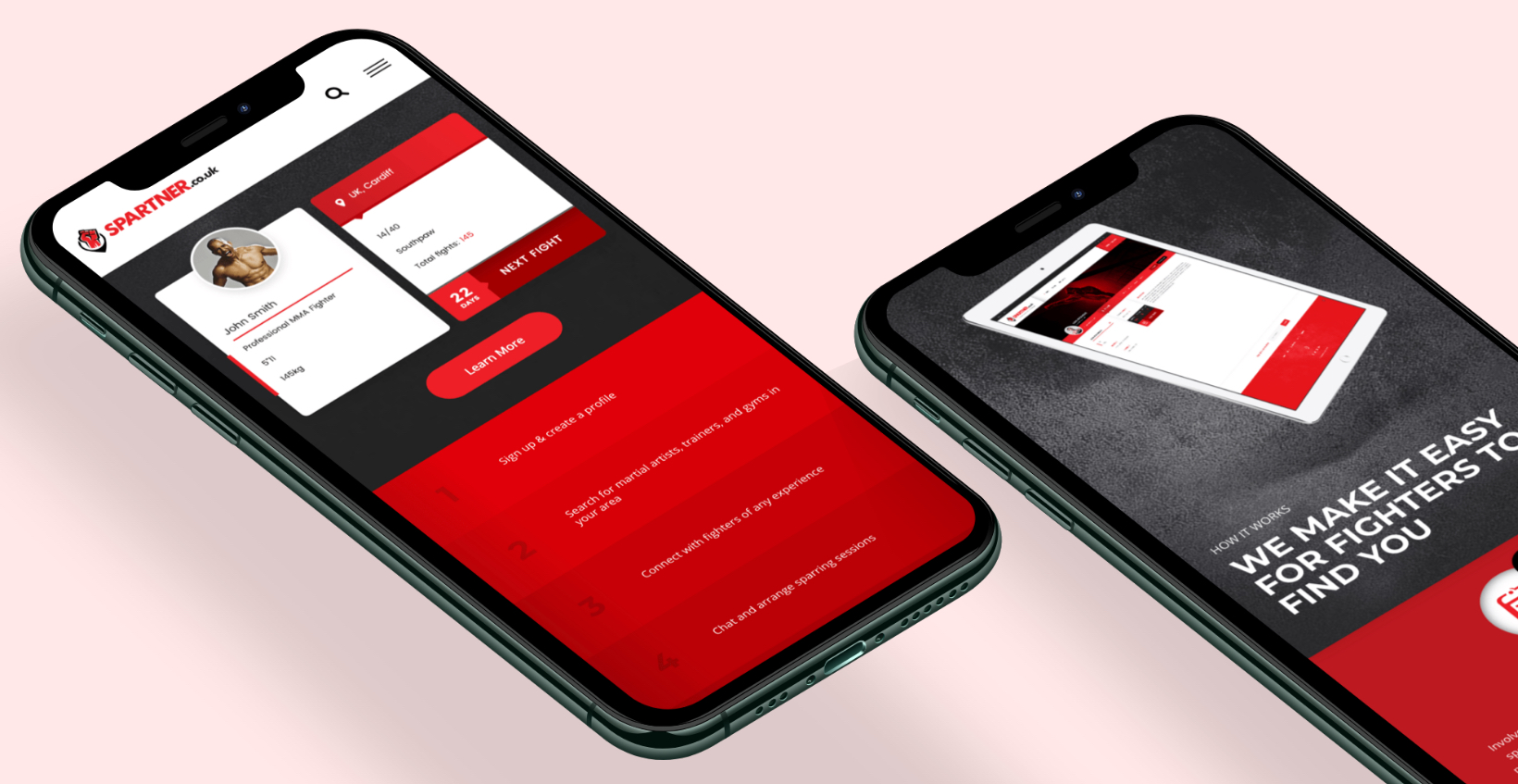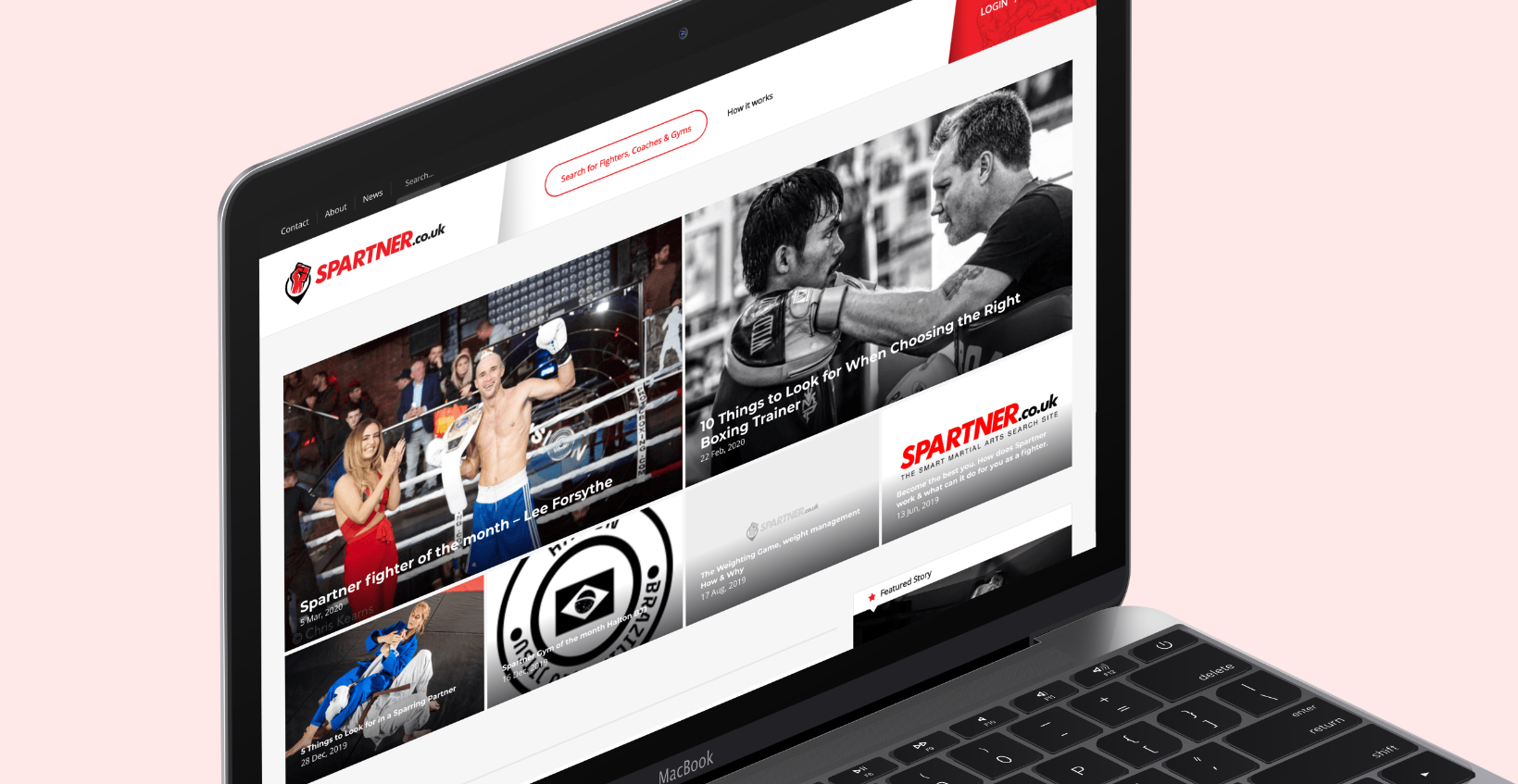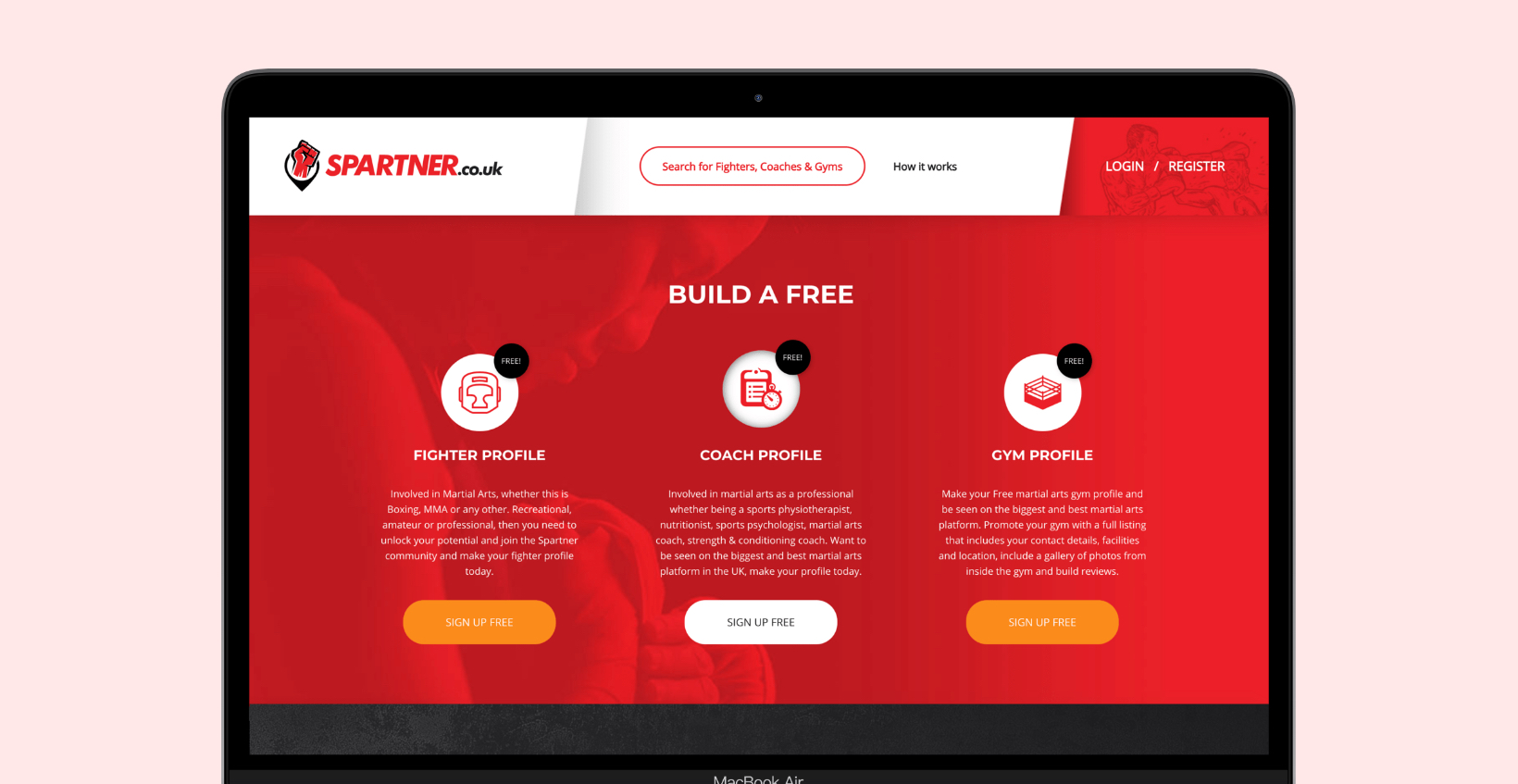 Finding a sparring partner can be tough. From career constraints to family responsibilities, it's difficult to know when you will find the time. You can use your time in the gym to network but once those connections dry up where do you go from there?
Spartner is for all martial arts enthusiasts.  Not only can you search for a sparring partner but you can also find gyms, physiotherapists, coaches and more.
We met the team behind Spartner in early 2018, and quickly gelled as we started to discuss the plans & aims of the project. After agreeing terms, we quickly got set on creating some  eye-catching designs & layouts for the site. Starting our process off with XD wireframes, we soon moved onto add the detail in Photoshop and the site started to come to life.
Built using a custom WordPress CMS, the site allows users to register, create profiles and search for other fighters. A full social messaging platform, extremely bold and fully responsive, look out for Spartner as it grows in 2019 and beyond.
To find out how we can help you get great results, give us a ring on: 0161 713 1700