Overview
The Incom CNS Group has been delivering award-winning solutions to their customers for three decades. Their service offerings include communications, voice & data, mobile and cloud. Indeed, they were early adopters of cloud technology and have huge credibility in contact centres, IoT and AI.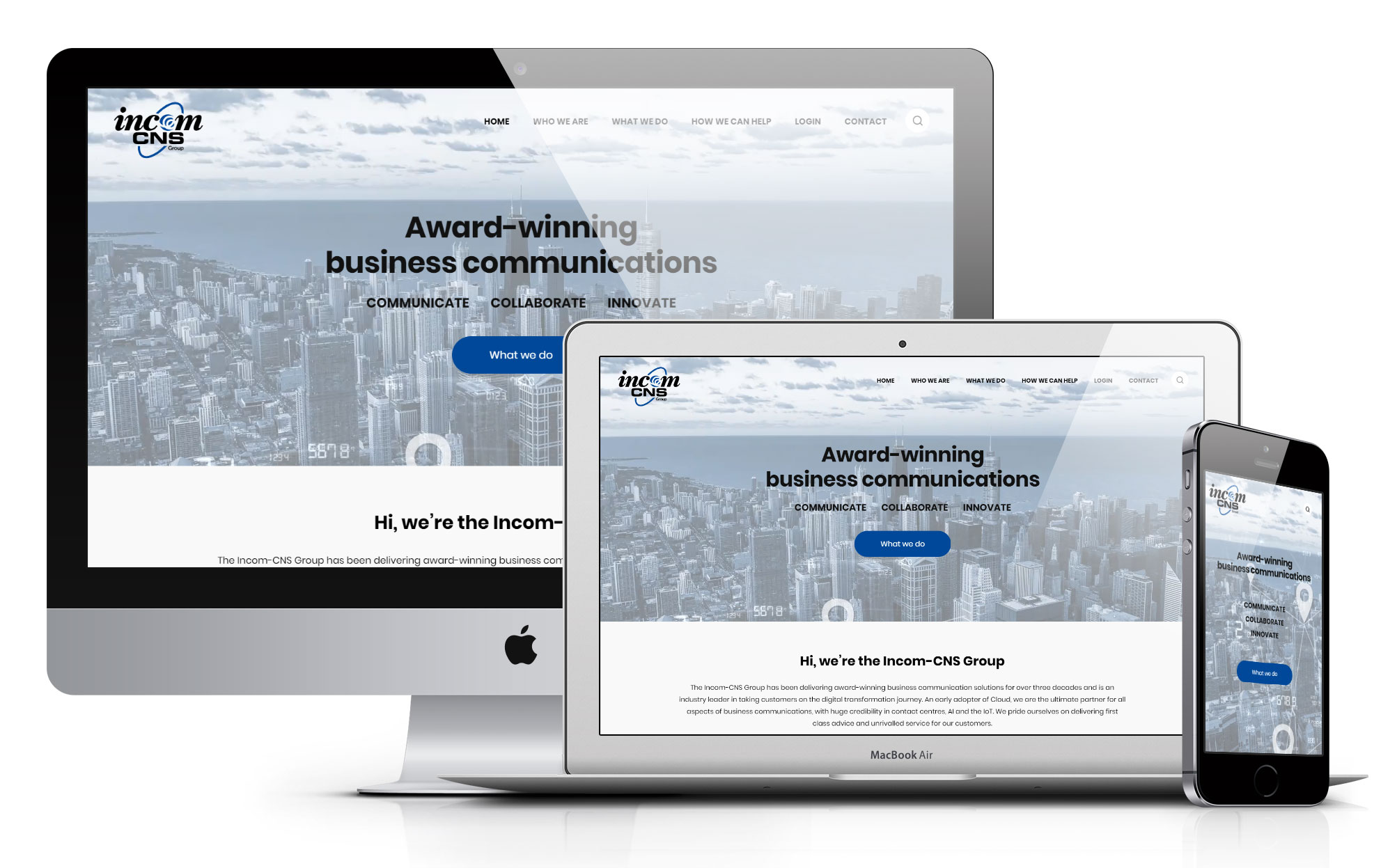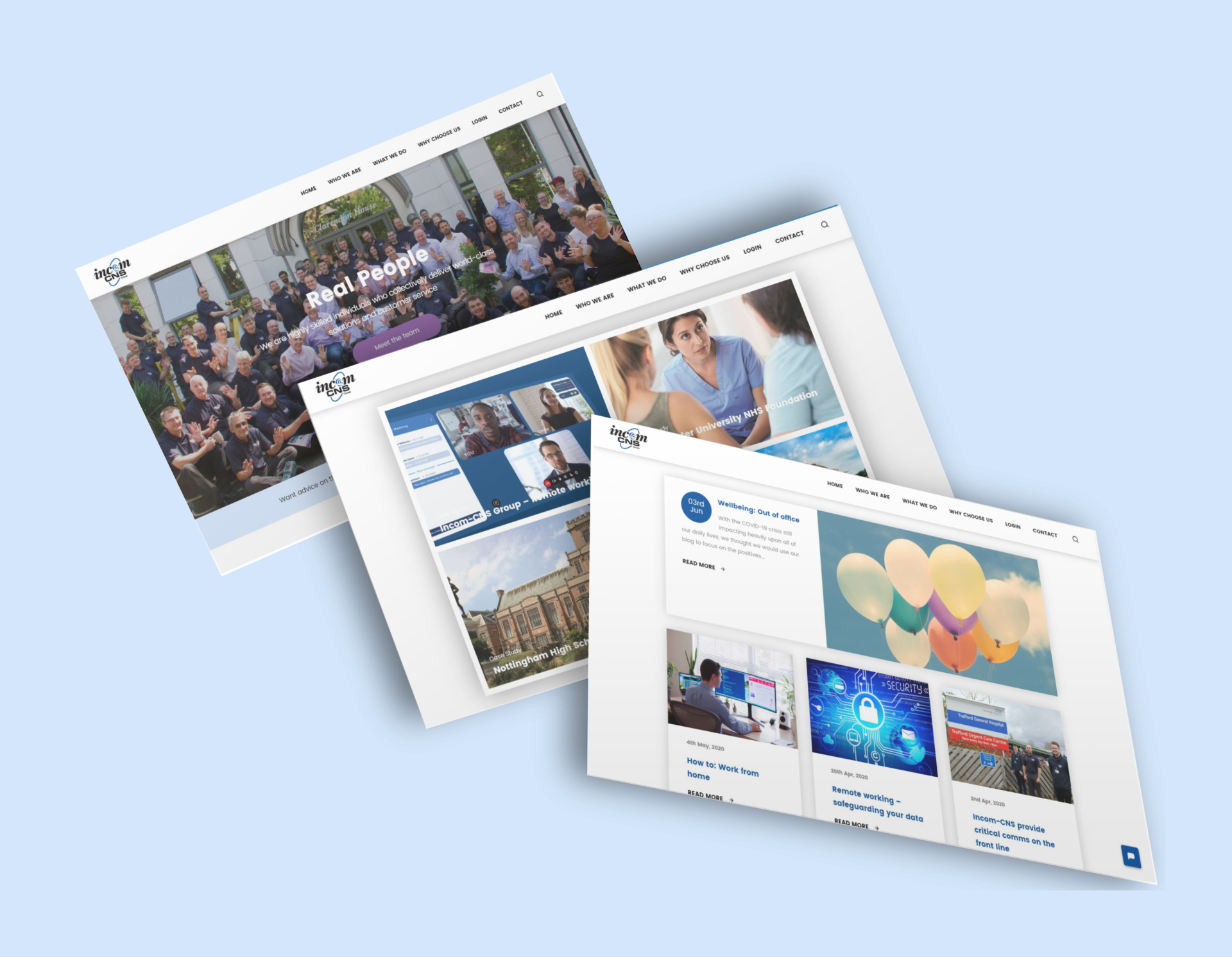 We were approached by the Incom CNS Group with a brief to produce a high-class, mobile-friendly and professional website that would stand out from their competitors.
After a number of detailed workshops with their team, our designers set to work producing a set of Adobe XD user journeys, which we presented in person.  A series of revisions and design development followed in order to establish a final set of designs.
We provided a modern and mobile responsive bespoke website, with a super clean design in-keeping with existing brand guidelines.
To find out how we can help you get great results, give us a ring on: 0161 713 1700