Overview
GQworktops is a perfection driven granite and quartz worktop manufacturer & installer. The team have more than 20 years experience within the industry working throughout the mainland UK.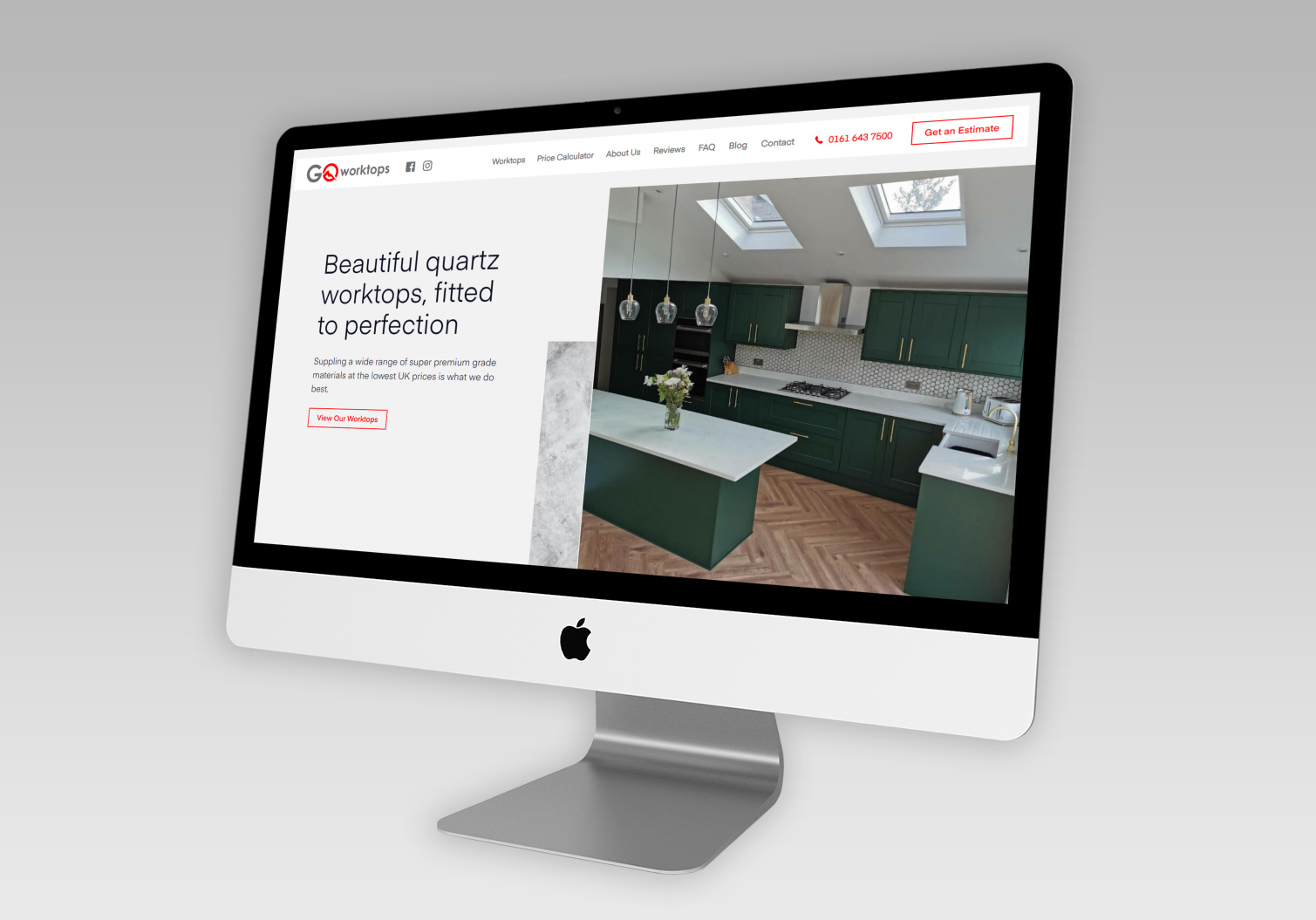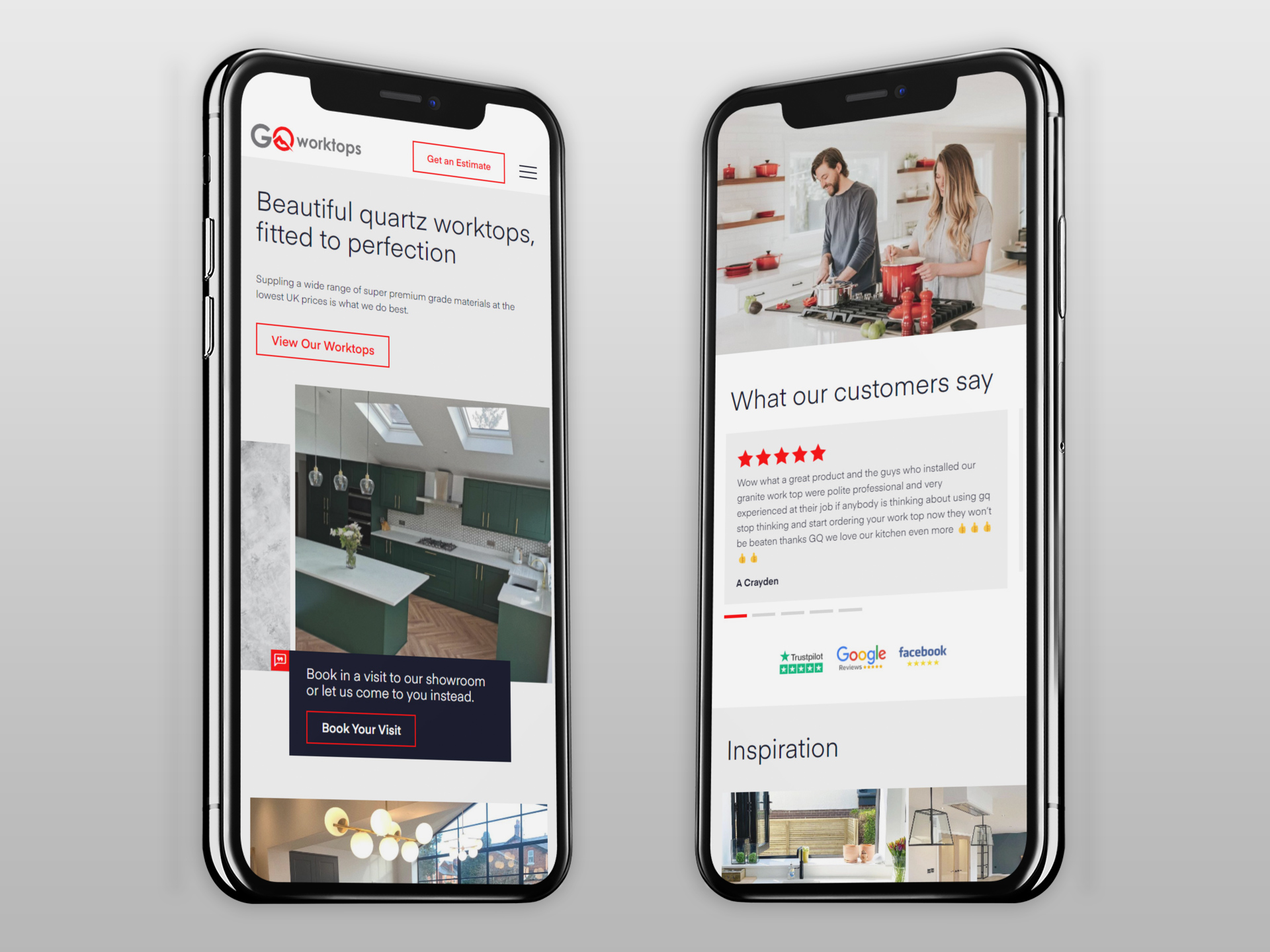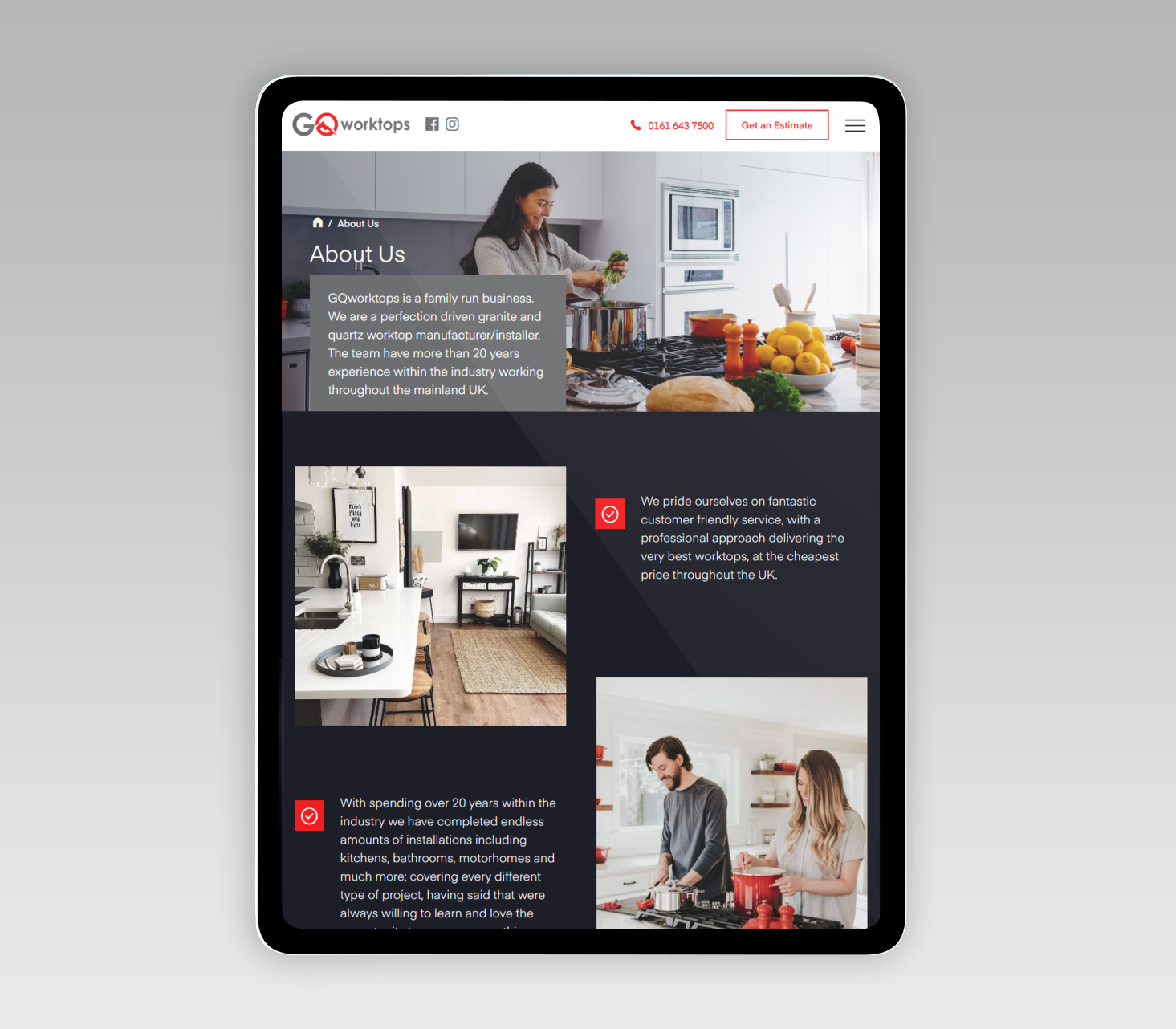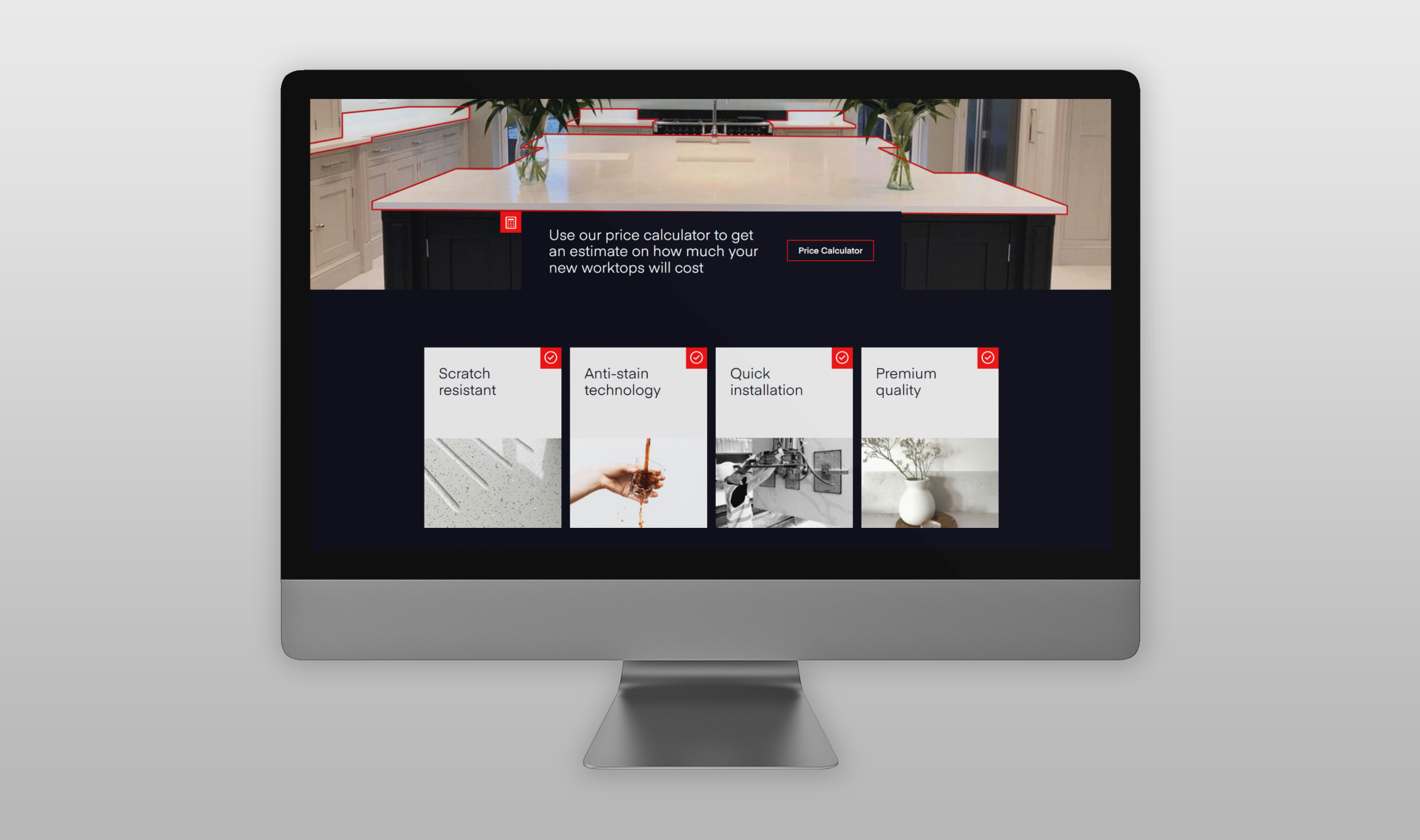 The previous GQworktops website was outdated, lacking in content, and not fit for purpose to promote their current products and services. GQ approached us looking to partner with a reputable digital agency to design and develop a high-end bespoke brochure style B2C website.
Goals of the New Website
Improve brand perception, presence, and awareness online.
Generate new B2C enquiries and inbound leads through phone calls, contact forms, and "instant quote" form submissions.
Showcase their worktop product catalogue and installation services.
Increase website traffic & conversions.
To find out how we can help you get great results, give us a ring on: 0161 713 1700