CRP (Corrosion Resistant Products)
Overview
CRP supply Fluoropolymer PTFE / PFA lined piping and associated equipment, manufactured to the highest of standards, and their products are used daily in many chemical and pharmaceutical plants around the world.
Our brief
The old CRP website ran on a limited and out-dated CMS with a none-responsive design. A new site was required to be designed and developed to bring CRP's online presence up-to-date, and supersede competitors in term of design, functionality, and content.
The key objectives of the new website project were:
Improved online appearance & present CRP as a global market leading manufacturer and supplier.
Showcase the companies growing products and services.
Drive new enquiries and leads through phone calls and contact forms.
Provide a user friendly CMS to allow easy and instantaneous management of the entire website.
Allow visitors to find what they are looking for quickly and easily with the right level of info in the right level of detail for the user.
Be fully mobile responsive, with fast page loading speeds.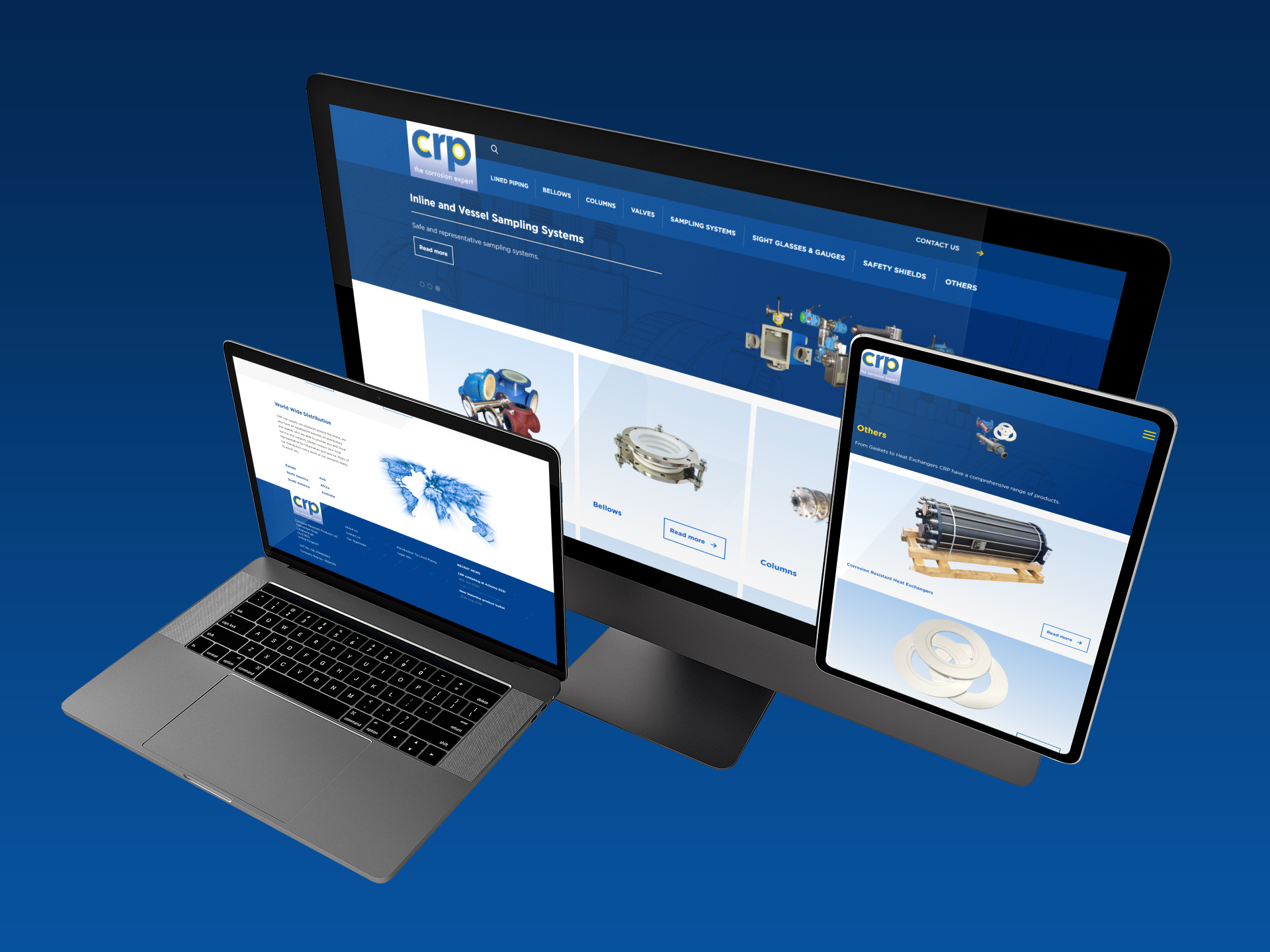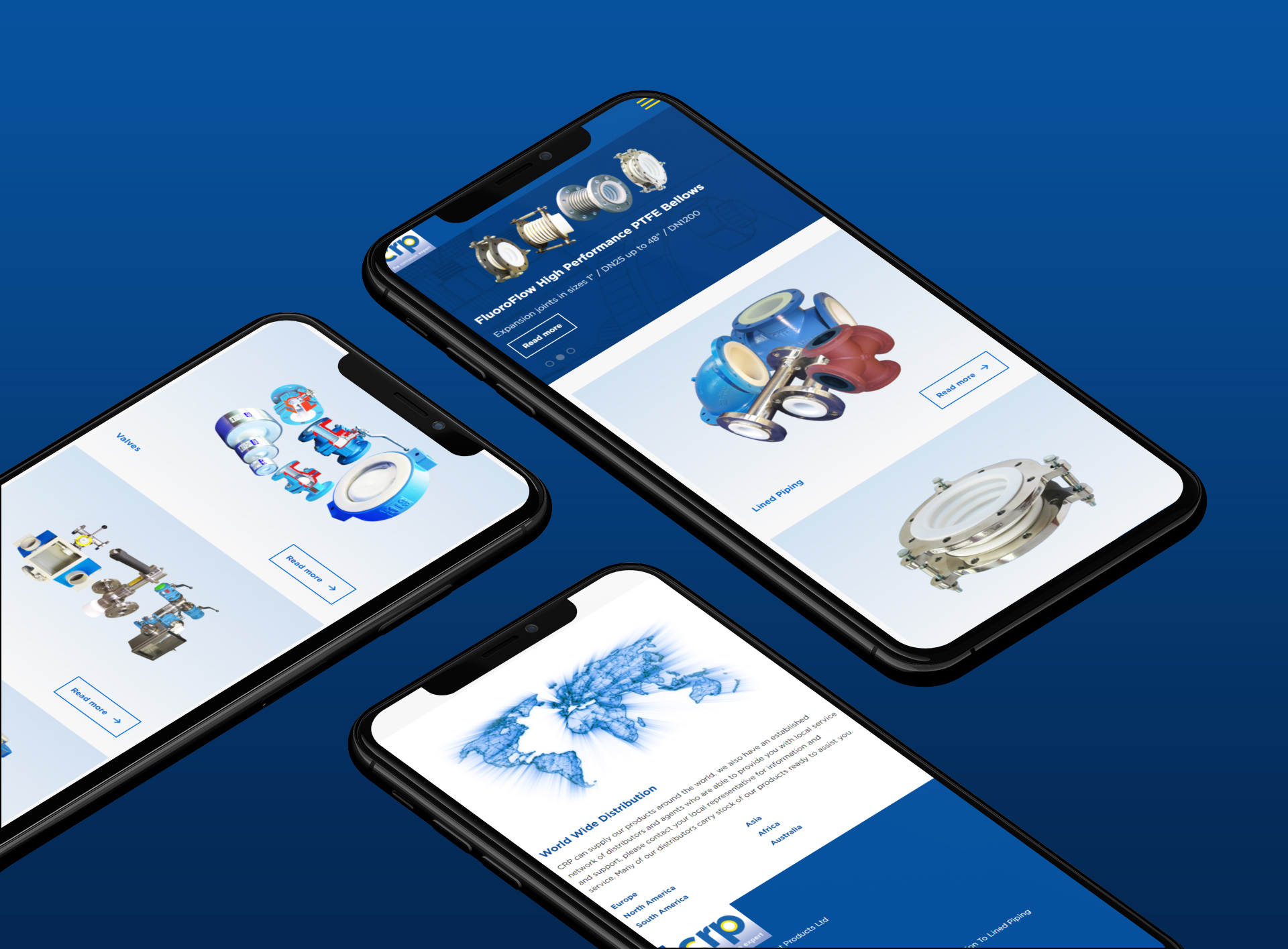 "Pixel Kicks produced two websites for CRP, and we are very happy with the final designs and professional look. They are easily manageable and changes can be made readily without much of a learning curve. Turhan in particular is worthy of a special mention for helping with the progress of these sites."
Phil Brown, Sales Manager
To find out how we can help you get great results, give us a ring on: 0161 713 1700