Overview
Primary Fluid Power combine brand-leading hydraulic components via an extensive, experienced, highly qualified technical team. They chose to work with us after meeting our team and discussing their requirements with us. Their previous website was outdated and not fit for purpose. As such a new website was required to bring the company online presence up-to-date, with a powerful and flexible Wordpress CMS.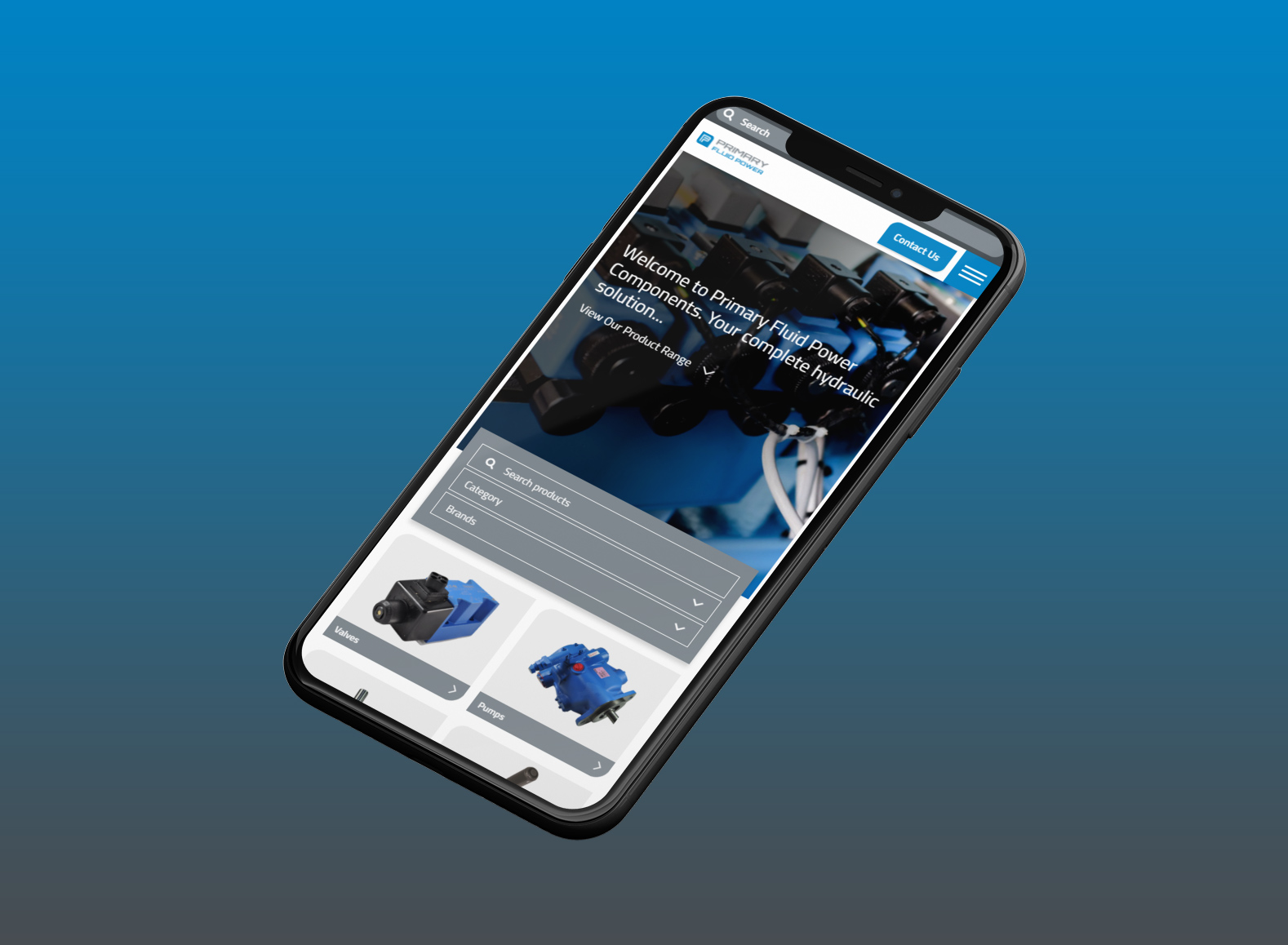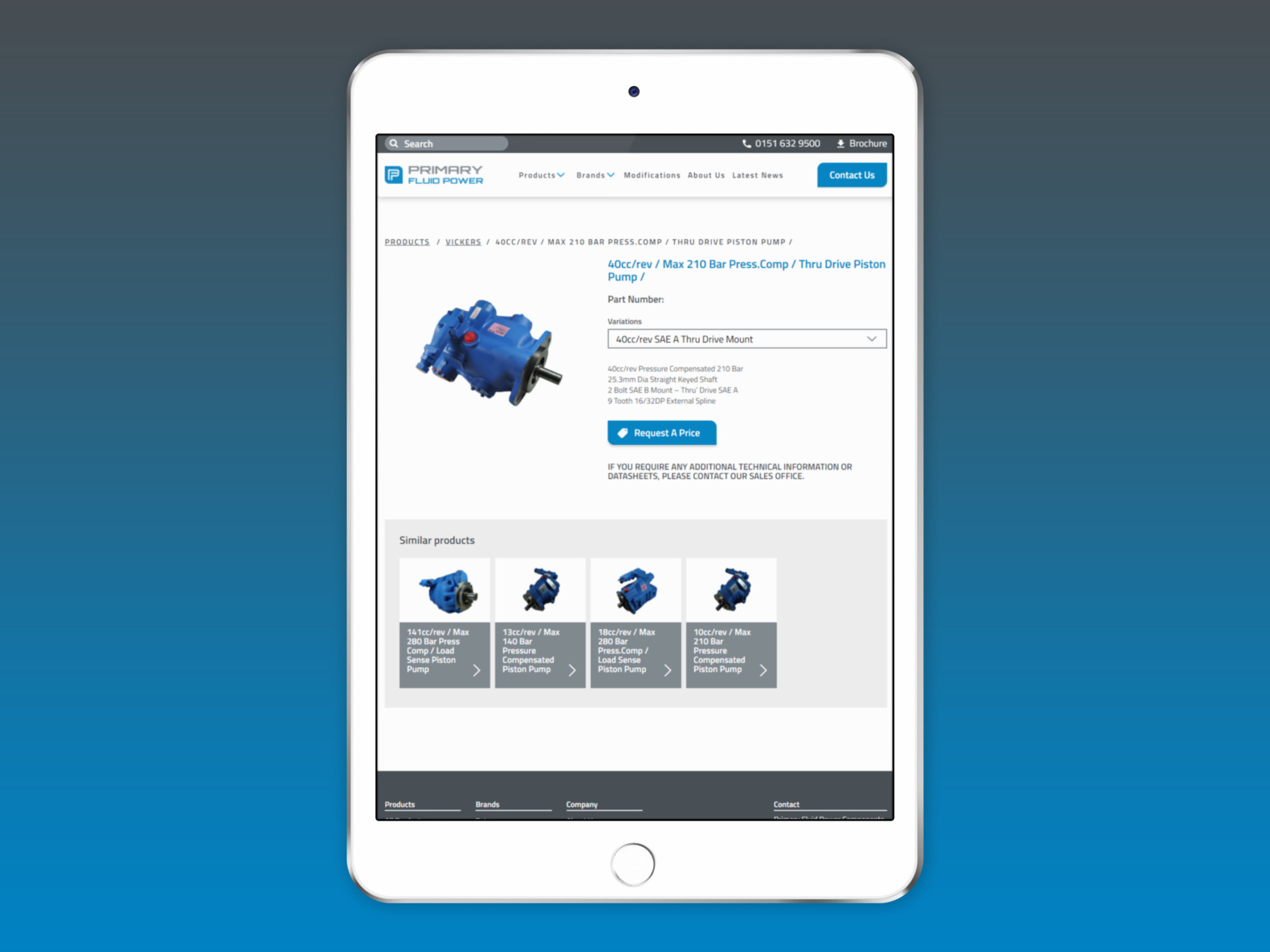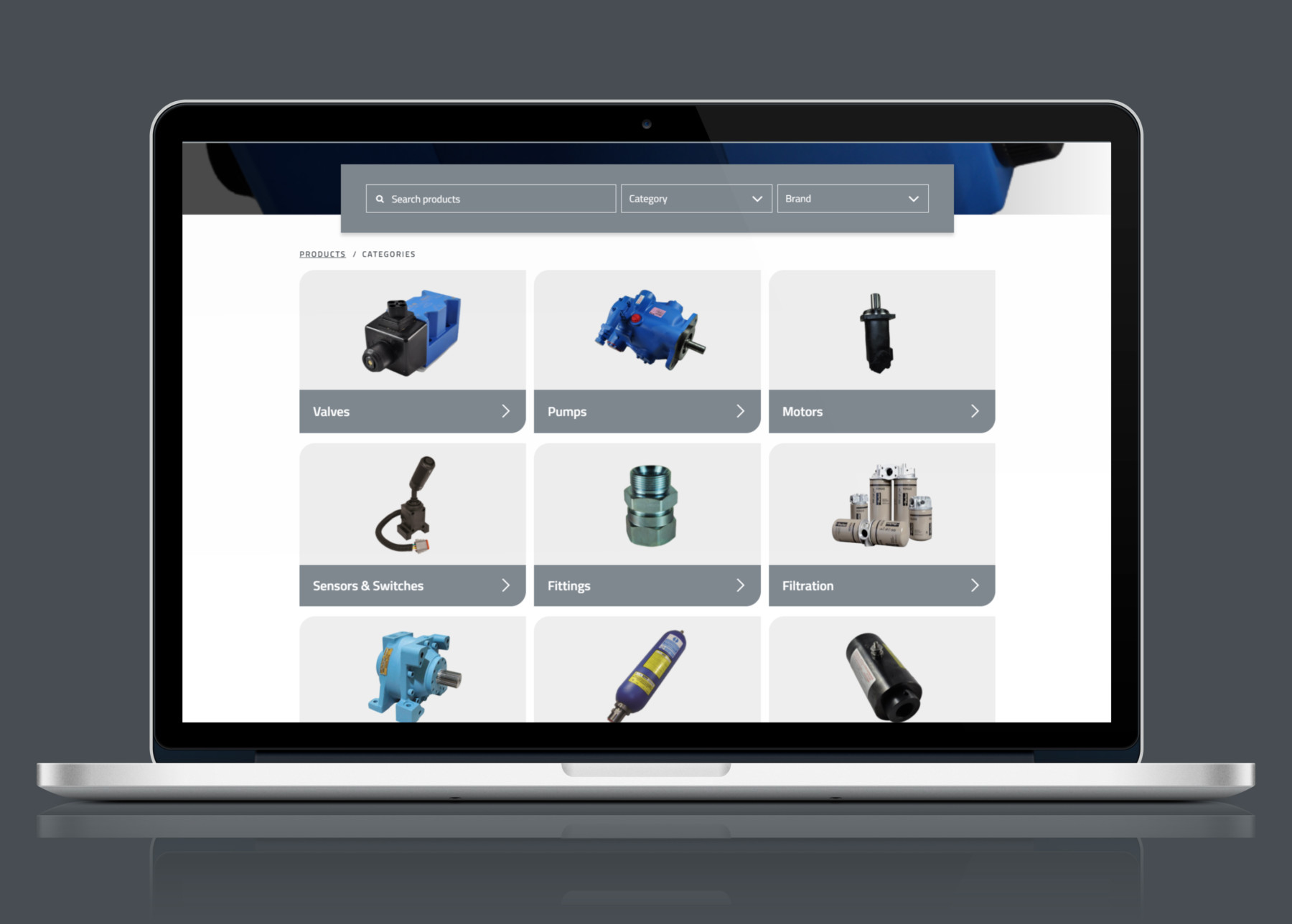 Some of the key objectives of their brief were as follows:
Promote the Primary Fluid Power brand and company history.
Generate new enquiries and leads through contact forms and phone calls.
Showcase the large catalogue of manufacturers and products, including technical data.
Provide a growing brochure of resources and informative blog articles/videos.
A user friendly CMS to allow easy and instantaneous management of the website content.
Be fully mobile responsive, with fast page loading speeds.
The final website is a mobile-friendly, highly-visual brochure that ticks everything required, and more.
To find out how we can help you get great results, give us a ring on: 0161 713 1700