Overview
SuprTickets.com was a concert ticket  & sporting event comparison website that we created in 2014, giving users an easy-to-use site that shows the cheapest ticket prices available.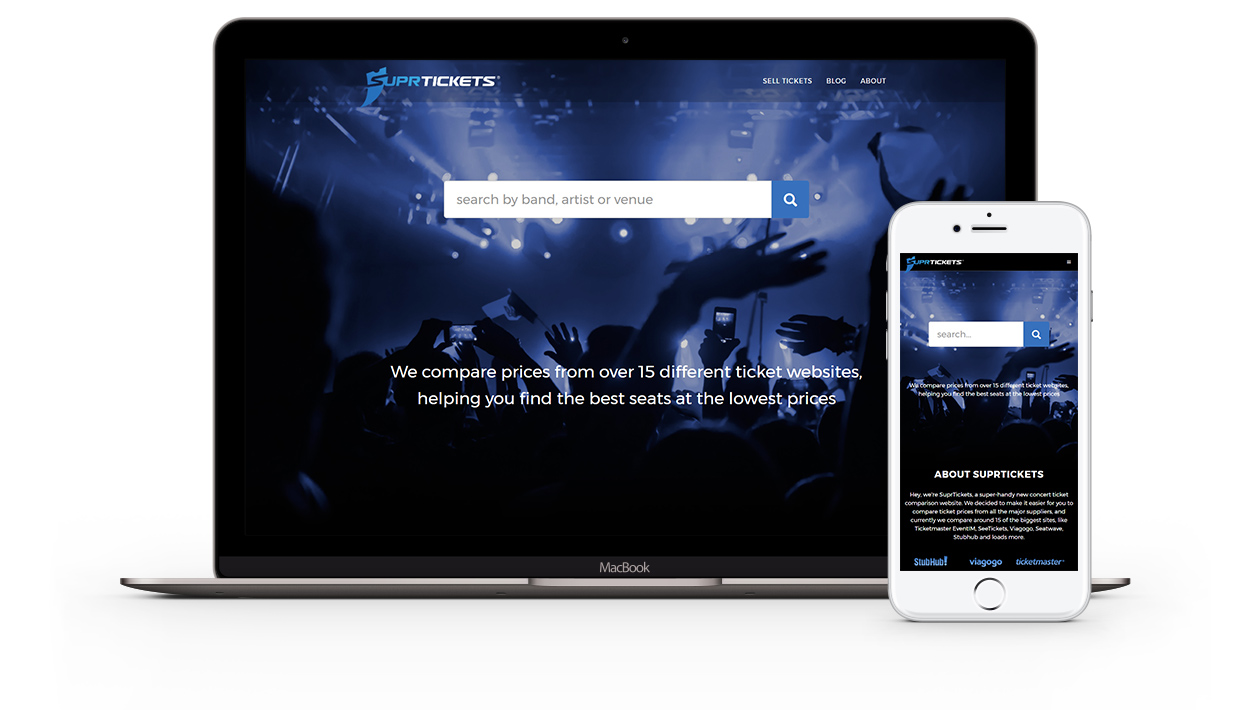 SuprTickets.com was born of the need to be able to compare ticket prices across the multitude of different online merchants. The global ticket market is a highly profitable area in which to operate, and we identified a gap in the market.
The site compared prices from over 15 different companies such as Ticketmaster, Ticketline.co.uk, Viagogo, Seatwave and many more. Feeds from each supplier were automatically retrieved via XML, CSV and API connections.
SuprTickets knows just how important seeing your favourite band is so showed you where tickets were available, and at what price. You can then click through to any of the merchants and buy or browse tickets.
Why check each ticket site individually when you can do it at SuprTickets, super-quick?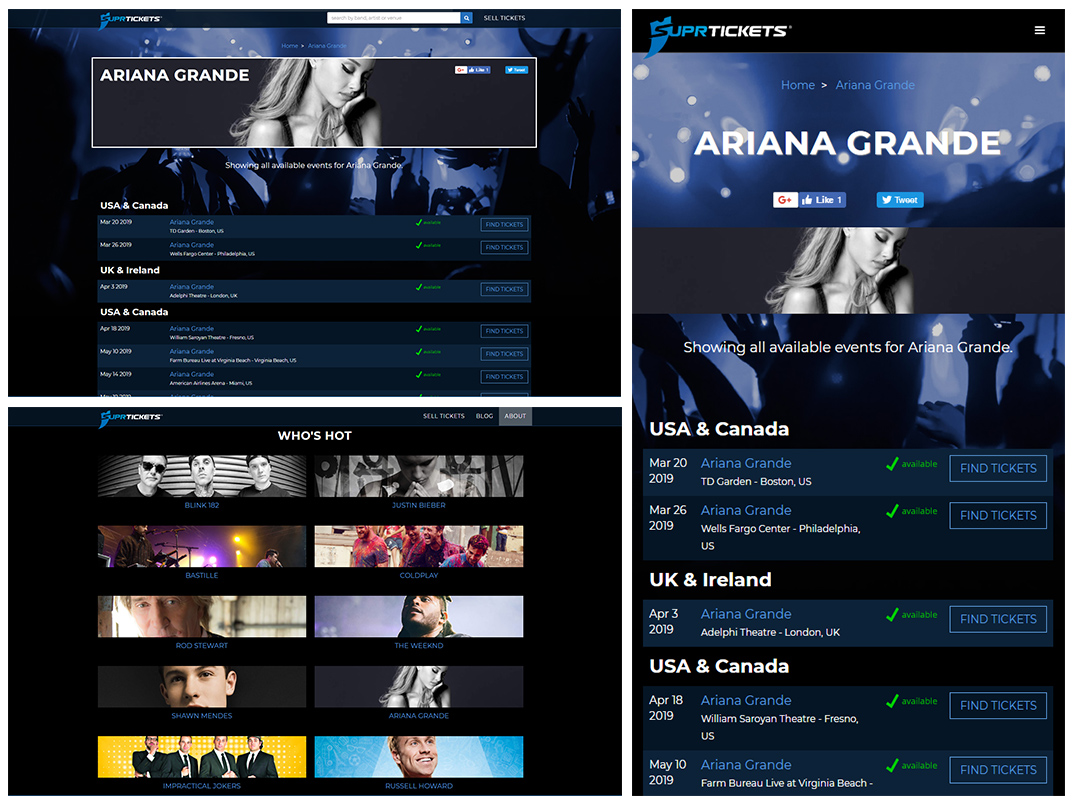 We developed the website completely from scratch, using a bespoke PHP content management system along with a MySQL database. This database contains over 30,000 artists & bands, 20,000 venues throughout Europe, and over 200,000 individual ticket listings.
The site was a simple to use concert ticket comparison website that helped you find the best deals at the lowest prices. Based in Manchester, UK, but covering concert events worldwide. Search for an artist, band or venue and see if you can save money. 100% secure.
Note, as of January 2019 the site was retired and redirected to this web page.
Press & Awards
The site won 1st place in The Talk of Manchester Awards 2015, and was also featured in the following Manchester Evening News article – "Pixel Kicks eyes up growing ticketing sector".
To find out how we can help you get great results, give us a ring on: 0161 713 1700