Overview
Baby Teeth Do Matter is an interactive e-learning programme designed to support the dental team when managing oral care for 0-5 year-olds at their practice. Launched in Spring 2019, it was designed to assist the whole dental team to support a child on a journey to better oral health, no matter what challenges they may face.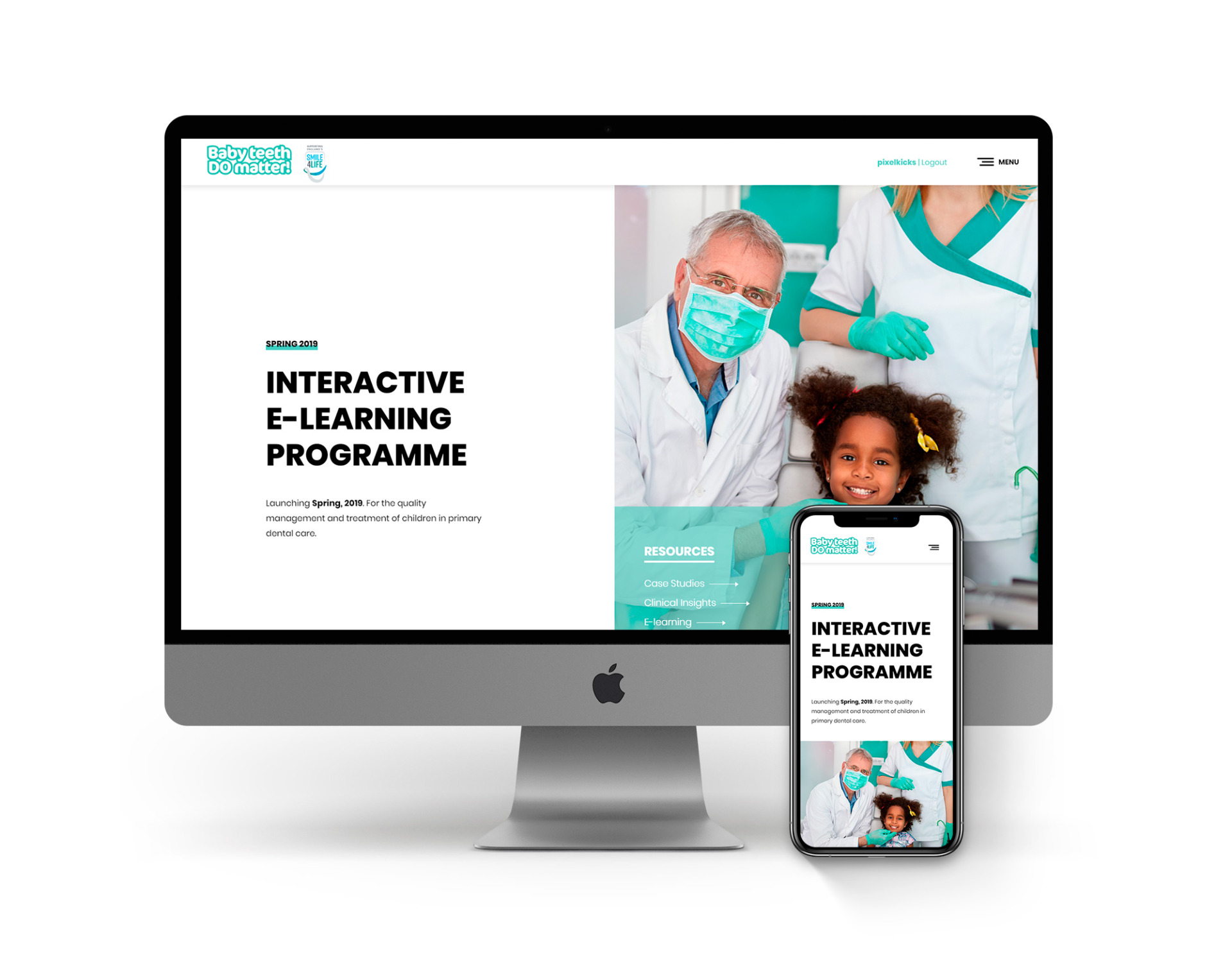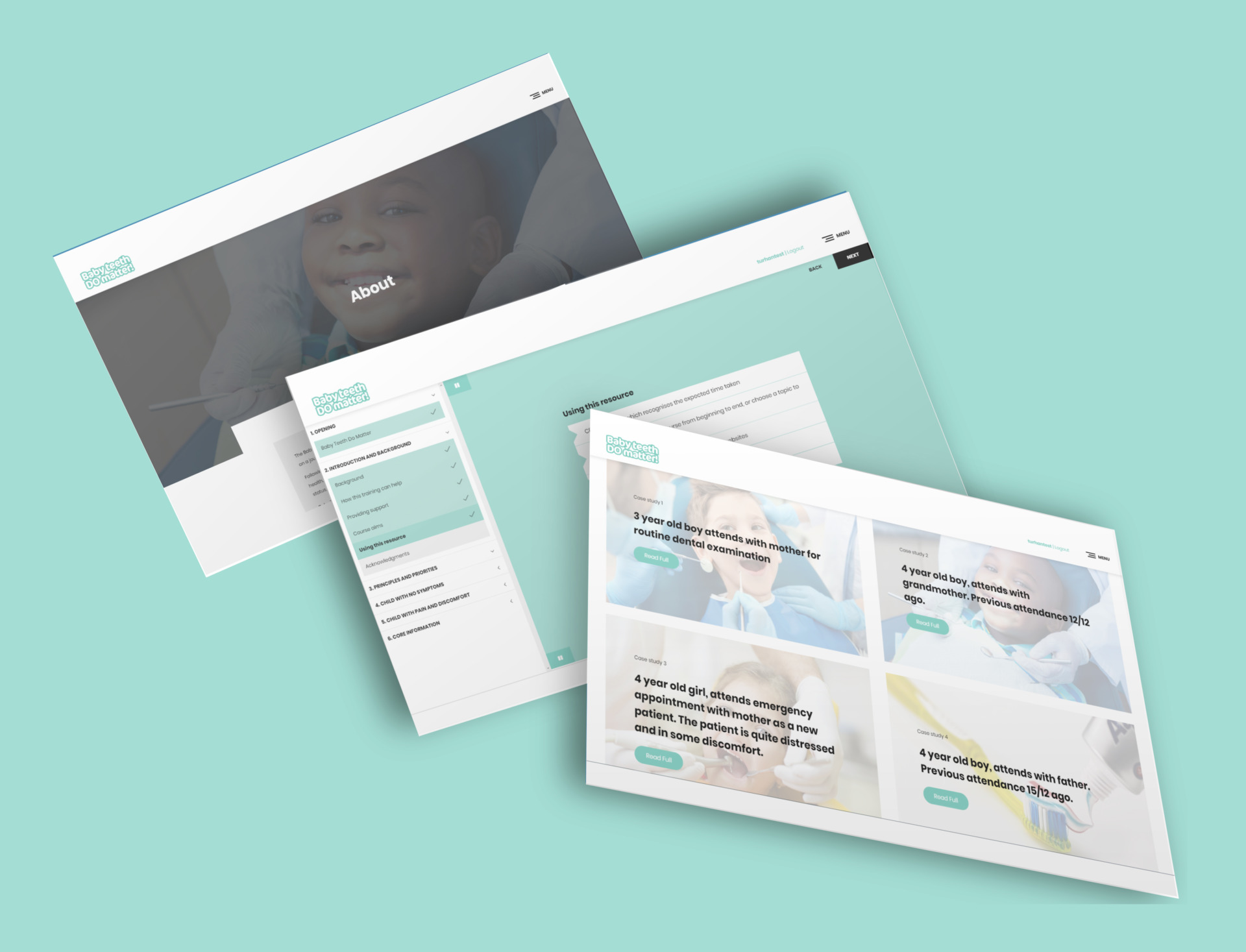 This interactive programme includes an e-learning section and treatment pathways based on a clinical reality, which brings the child and the dentist's diagnosis to the centre of the treatment process. You can apply your knowledge to relevant case studies, watch interviews with clinicians and visit resource pages for useful, evidence based documentation.
We were chosen to produce an engaging, interactive, and simple to use website, and after a number of initial workshops, we set about our process of designing & developing the website. The result is a mobile-optimised website featuring a slick UI and a super-clean layout.
Built using a customised WordPress CMS, the site allows ongoing editing and customisation of the e-learning slides, and we're now looking forward to working long-term on new features.
To find out how we can help you get great results, give us a ring on: 0161 713 1700