Websites and Digital Marketing for your Law Firm
We're propelling law into a new digital age
From boutique practices to renowned national firms, since 2012 we have worked with a growing number of law firms on their digital presence and online marketing. Firms such as gunnercooke, Davis Blank Furniss, CM Murray, Grosvenor Law, PSG Law and Merrick Solicitors have all benefited from our digital web design and digital marketing services.
From transforming a completely out-dated online presence, to generating new enquiries through the use of SEO, PPC, content creation, and social media campaigns.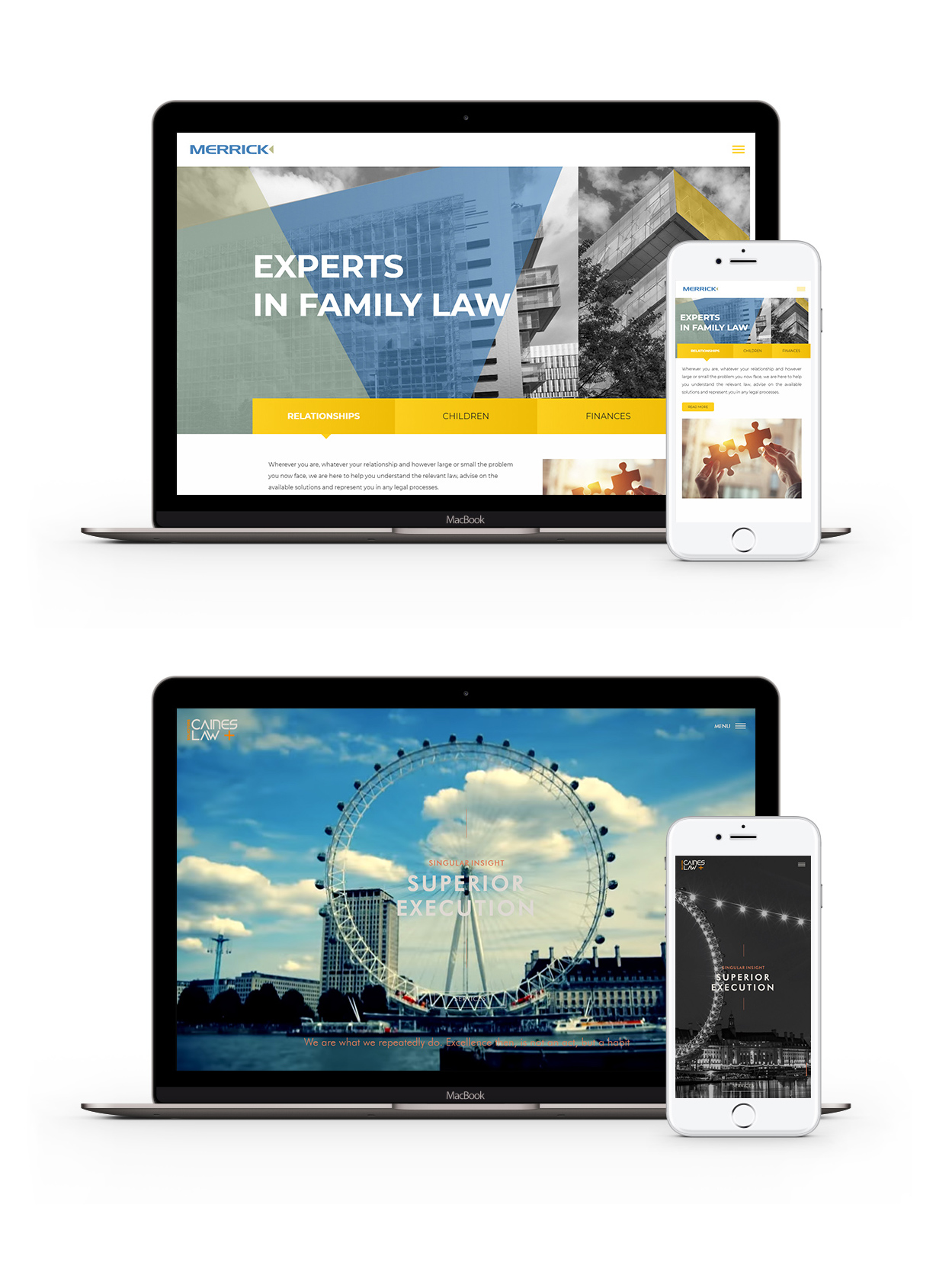 Digital has never been more important for law practices than it is now. According to a recent Forbes article about COVID-19; "The coronavirus will turbocharge legal industry transformation. It will propel law into the digital age and reshape its landscape."
We don't want to just design you an award-winning website, but become your on-going long term digital partner; guiding you through the digital landscape and generating client engagement.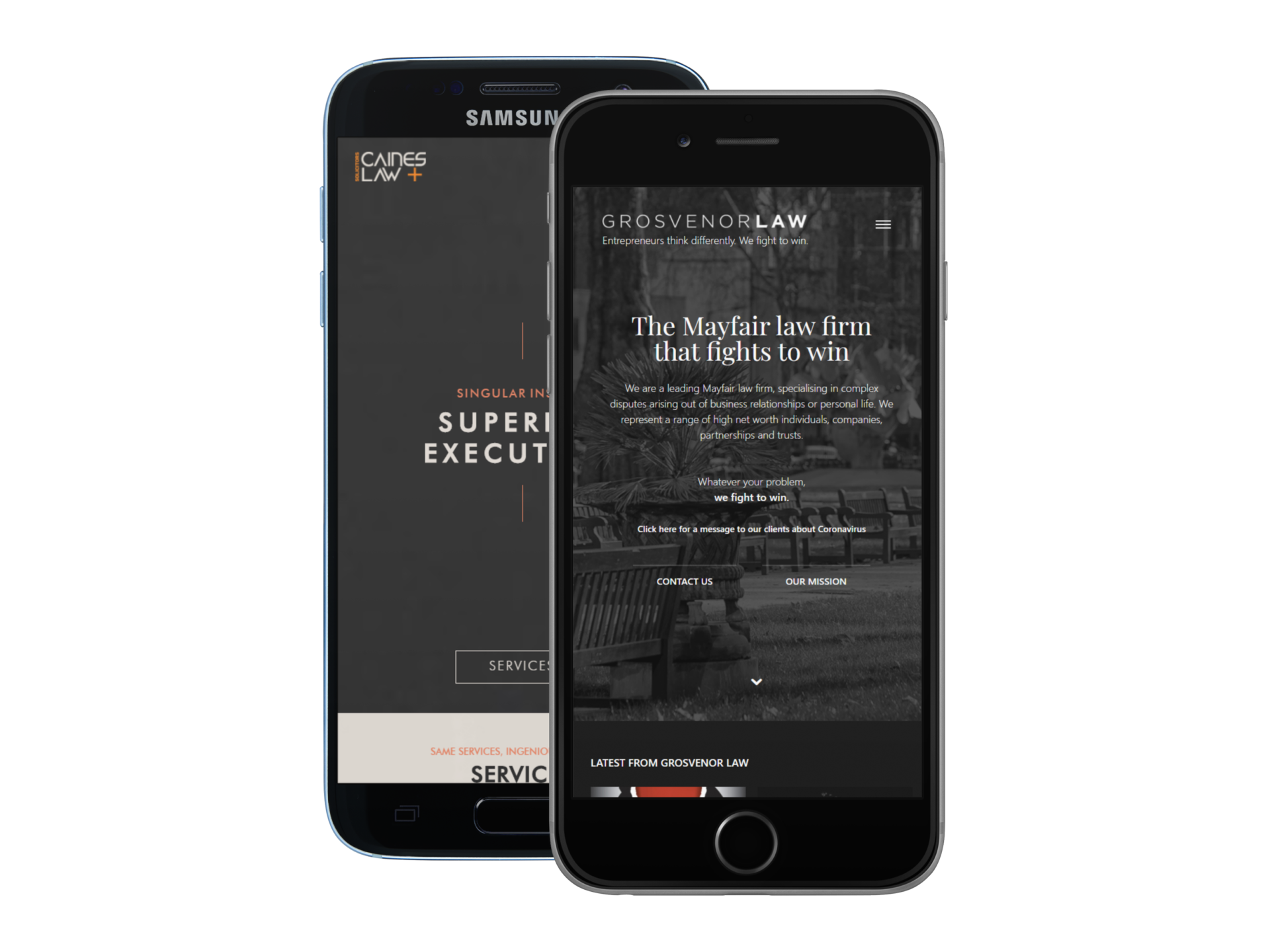 Trusted by leading UK law firms

Bespoke, modern, mobile-friendly websites
We listen to your requirements and ideas before setting to work on a comprehensive design brief. Our creative design and website optimization experience allows us to create a unique user experience for your website and potential clients.
We collaborate with you on developing and refining both desktop and mobile visual designs before commencing development. All new websites we design are built using the latest WordPress CMS, and  offer responsive, mobile-friendly technology  to ensure they look brilliant on all devices.
Take a look at a few sites we've developed: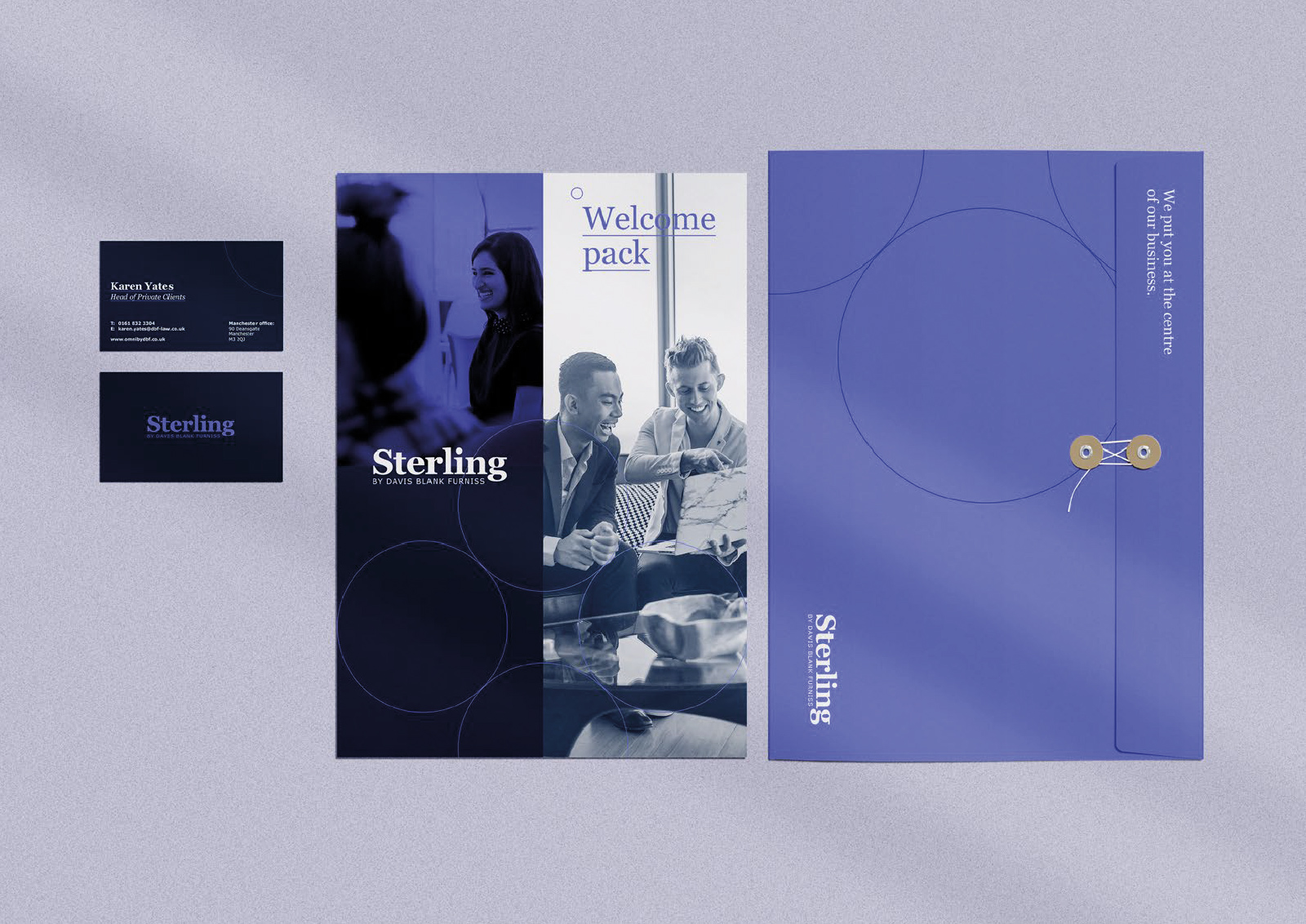 Engage potential new clients with digital marketing & SEO
In many ways, digital marketing is no different than traditional marketing. In both, smart organisations seek to develop mutually beneficial relationships with prospects and clients. We can help you put together a strategy to attract the right clients for your legal sectors.
Through SEO, pay-per-click, social media & content marketing, we can help to tell your story and engage with potential clients.  We'll help build a focused digital marketing strategy, whilst also boosting your organic Google rankings.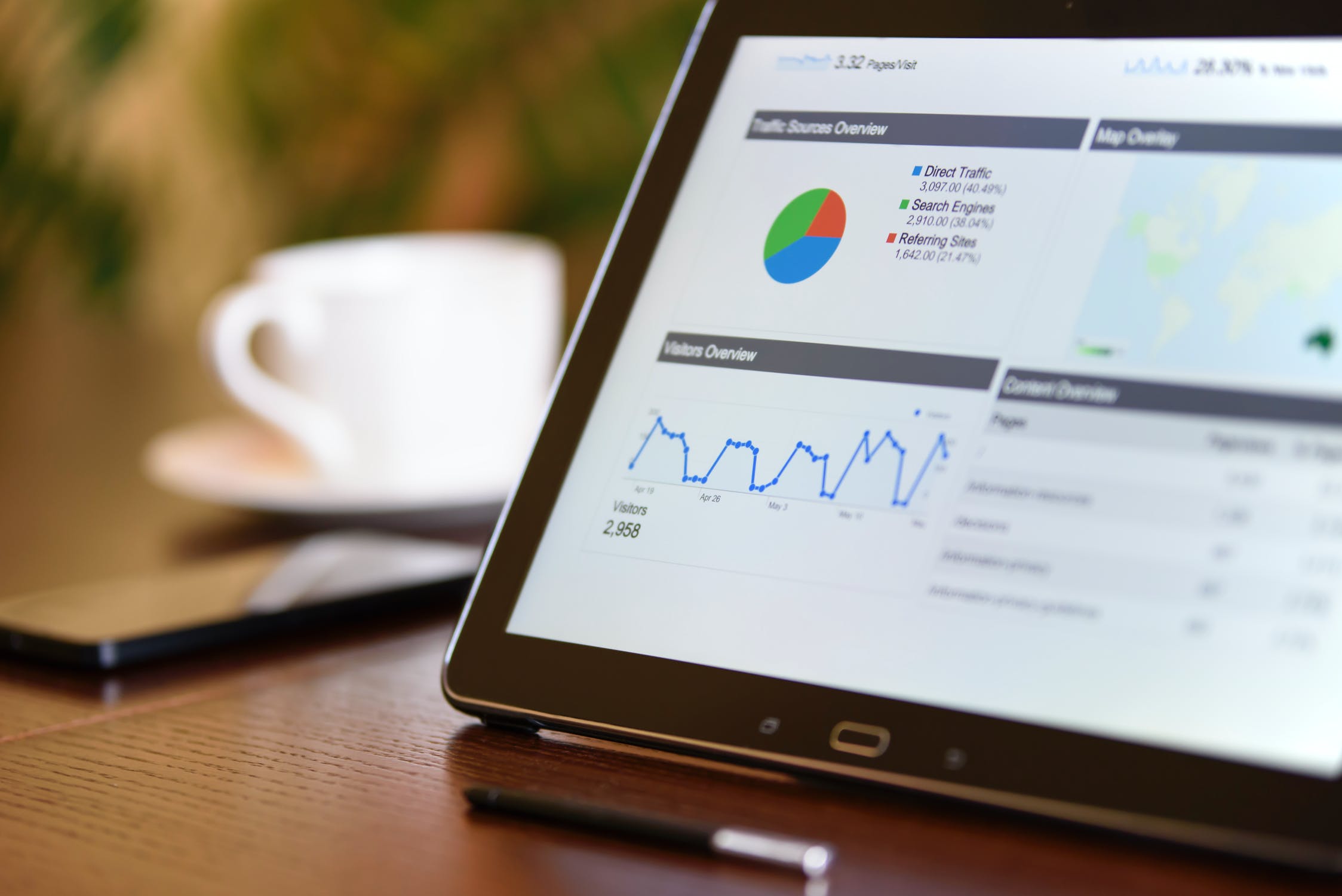 Digital consultation in plain English
We understand that you might not be digital experts, and we're here to help explain things in plain English, educating you along the way. We try to make working together run as smoothly as possible through the use of project management tools, and regular face to face meetings.
We have experience of working along side established in-house marketing teams, legal partners, and small firms alike. We listen to your challenges and ideas, and are able to offer bespoke solutions tailored to your business objectives and clients.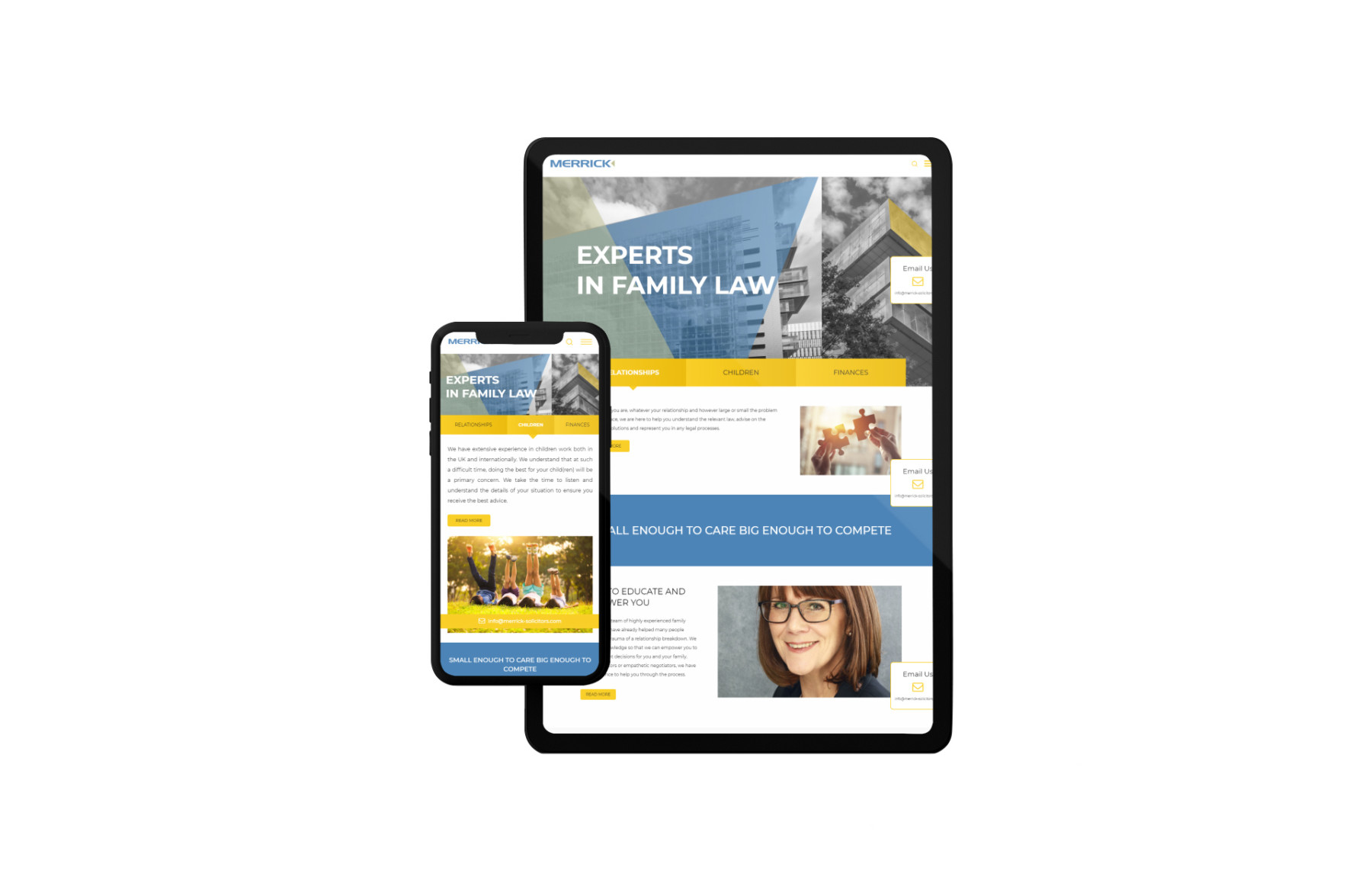 Modern, Responsive, Bespoke Design
Each website we design is completely unique to your business and company branding. The website will follow clear and industry standard design and accessibility principles. Navigation will be simple, clear and concise; your homepage and custom landing pages will effectively guide browsers of the site to the most relevant call-to-action or content.
Flexible Features & Widgets
Custom contact and enquiry forms
Carousels and Sliders
Trust Pilot / Review Integration
Chat Bot
SEO Plugins
Google Analytics
Video Embedding
Bespoke Page Builder
Admin/Editor Privileges
Google Maps
Cookie Banners
Panic Buttons
Expert Development & Testing
The Pixel Kicks have a combined experience of over 40 years designing and developing WordPress websites, and a thorough in-house testing methodology. We build responsive websites that run perfectly on all devices such as mobile and tablets. Every website is user tested and checked for GDPR compliance before making live.
Dedicated Project Manager
Your website will be worked on by our small but experienced web team, all overseen by your dedicated project manager who has worked with digital projects since 2002. Day-to-day, all projects are managed using the Basecamp project management web platform allowing numerous members of your team to be included, involved, and updated collectively.
You can read more about our project management expertise here.
SEO & Digital Marketing Campaigns
We look after the online footprint of law firms across the United Kingdom, using our full range of digital marketing services to drive increased online visibility – the type that translates itself into new clients and growth for your company. From search to social and everything in between, our campaigns are always built upon the same foundation: a solid understanding of your business, your target audience, and your online goals.
Secure, Fast Website Hosting & On-going support
We are not just here to design your website, but to build a long-lasting relationship as your chosen digital partner. Your website will be hosted and maintained on our highly secure, fast, monitored, cloud-based hosting solution.
We offer various hosting & support packages for your new website, with varying hours of monthly allocated support time. For help with anything – new content, SEO updates, website changes, even e-mail marketing templates.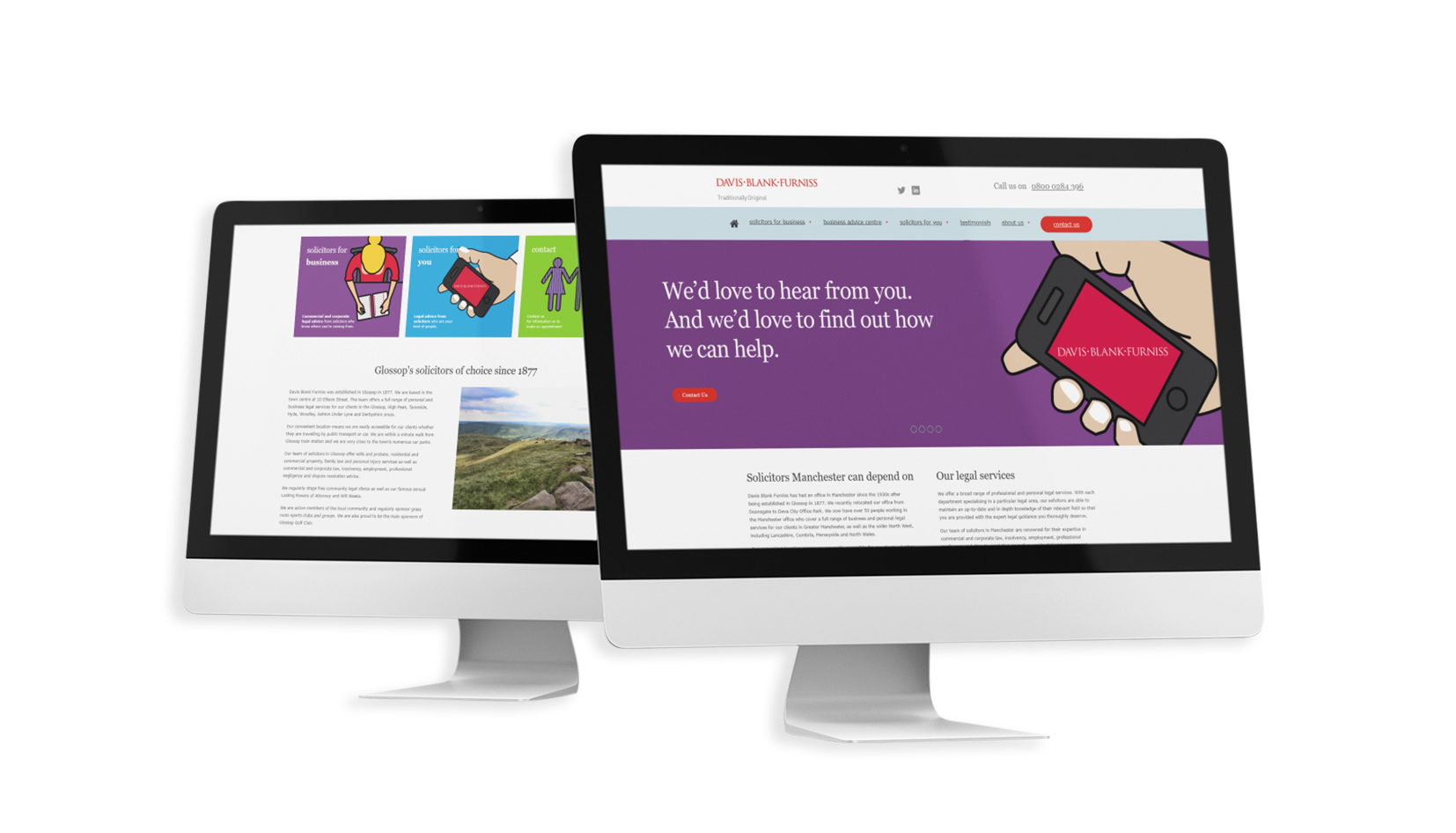 What our clients say
We rely on recommendations from our clients and feel that this is our best form of advertising. Word of mouth plays a key role in our business, and is reflected in our stunning reviews across Google, Trustpilot and Reviews.io.
"Highly recommend Pixel Kicks. After a long search for an agency to develop our new website we selected Pixel Kicks. This was our first time working with them so it was a bit of a step into the unknown. We knew we'd made the right choice as soon as we saw the first set of design concepts which were 100% on brief. They had listened, understood and interpreted exactly what we wanted. The team is a pleasure to work with and everything went to plan throughout. We are delighted with the finished product. Thank you."
John Turner
LLB Solicitors, Manchester