Overview
Our recent ecommerce project with Sterosport included website design, UX and ongoing support. Sterosport came to us to elevate their digital presence, so we created a powerful e-commerce platform that showcased their product range in an intuitive way whilst also increasing engagement for other key aspects of the site.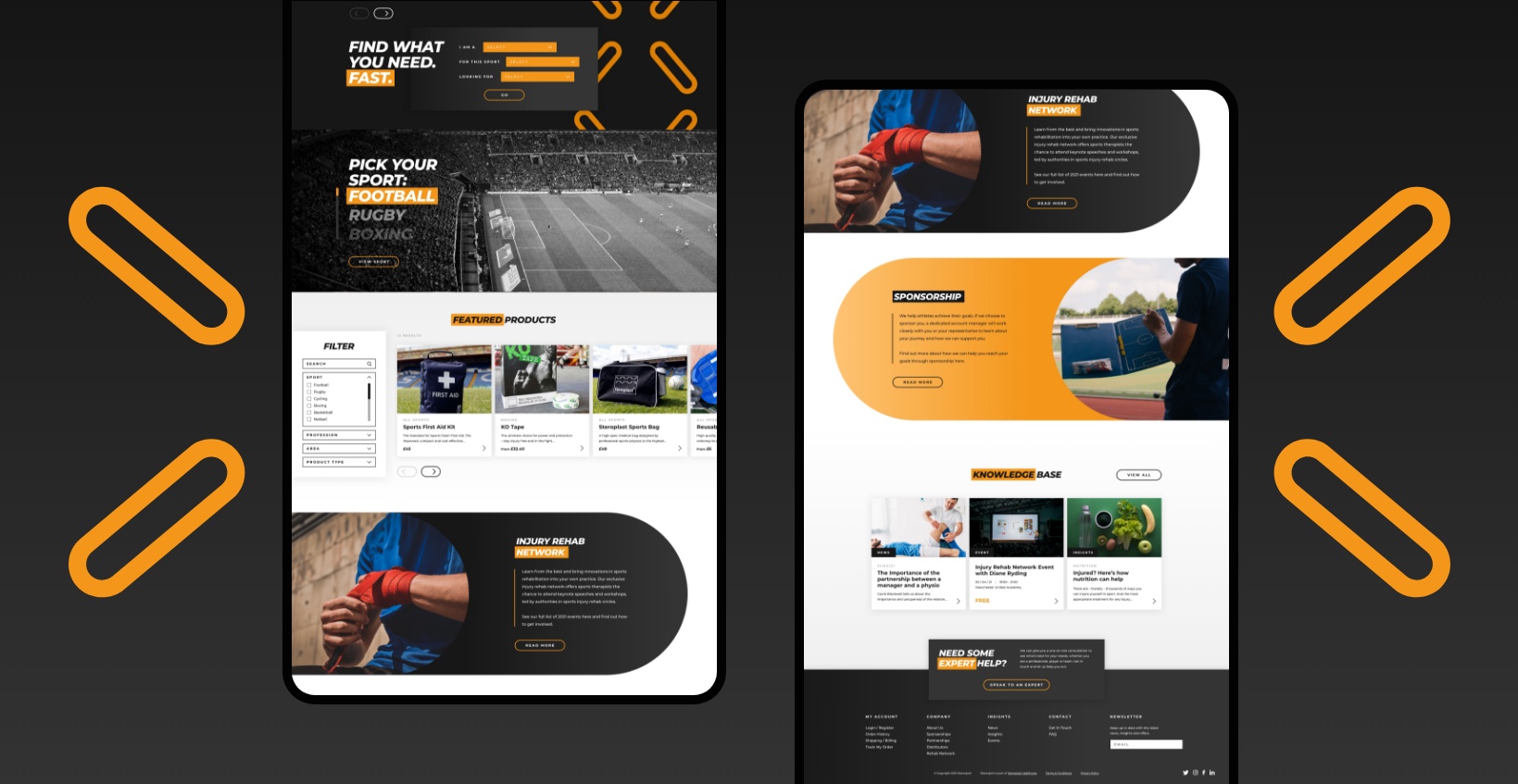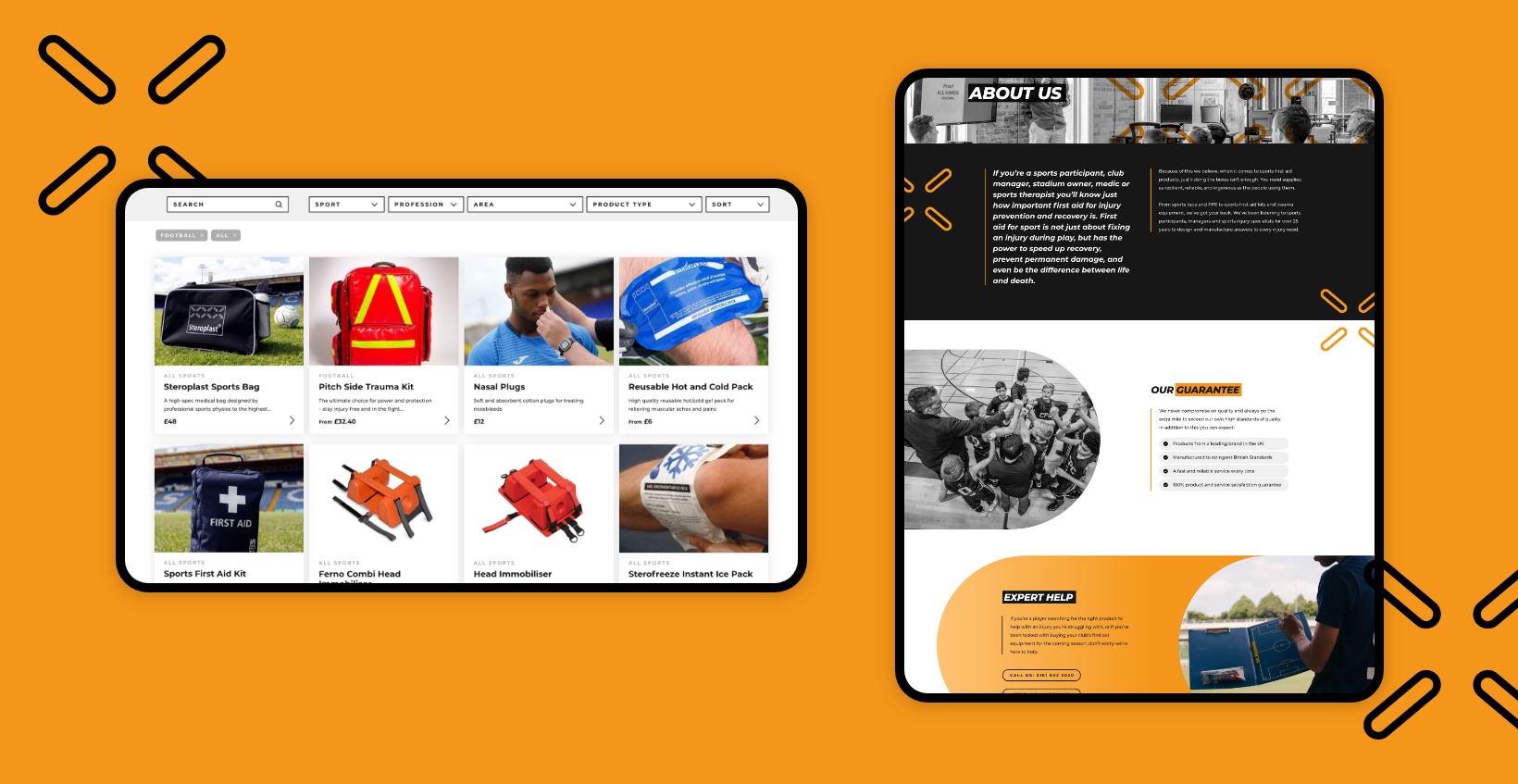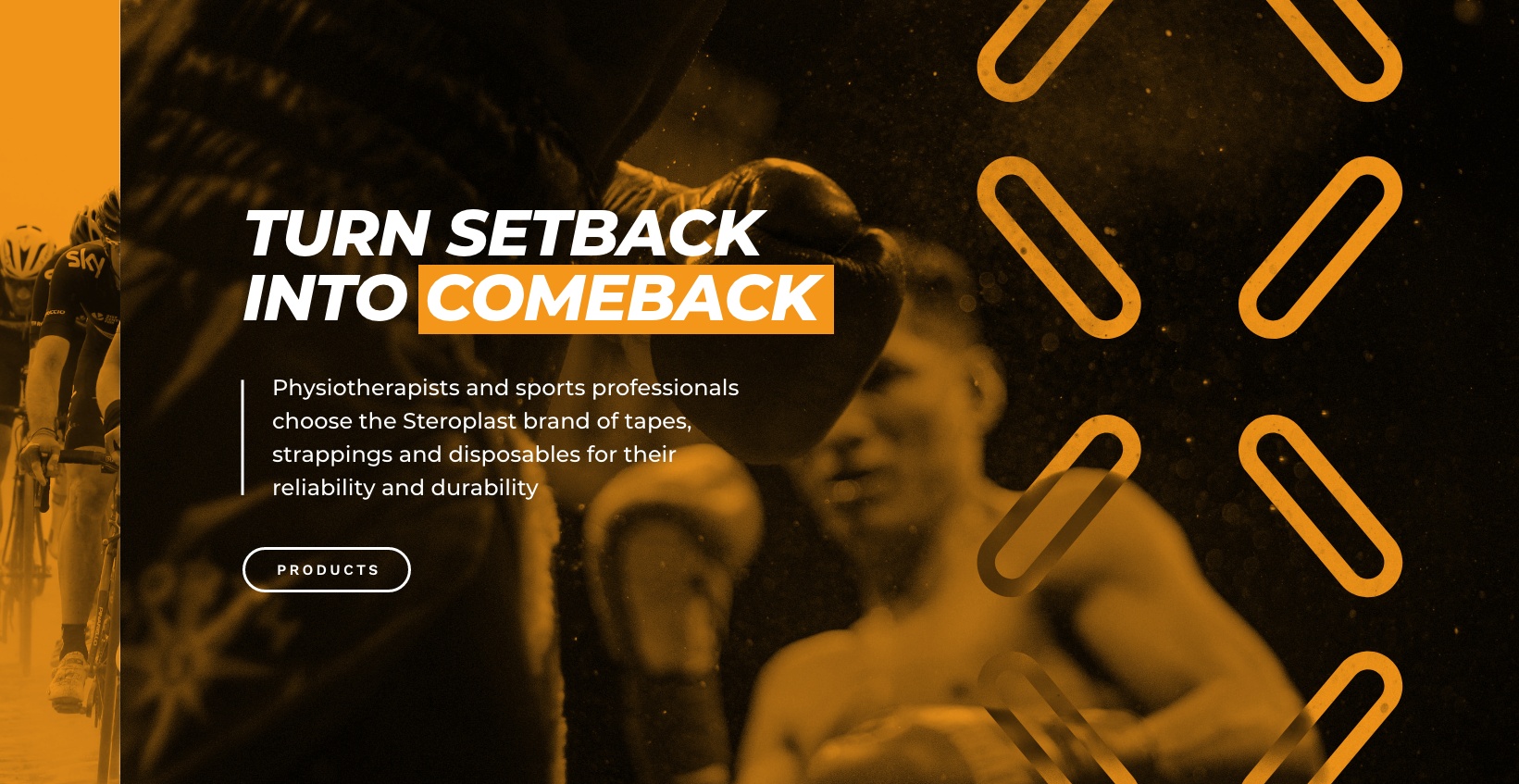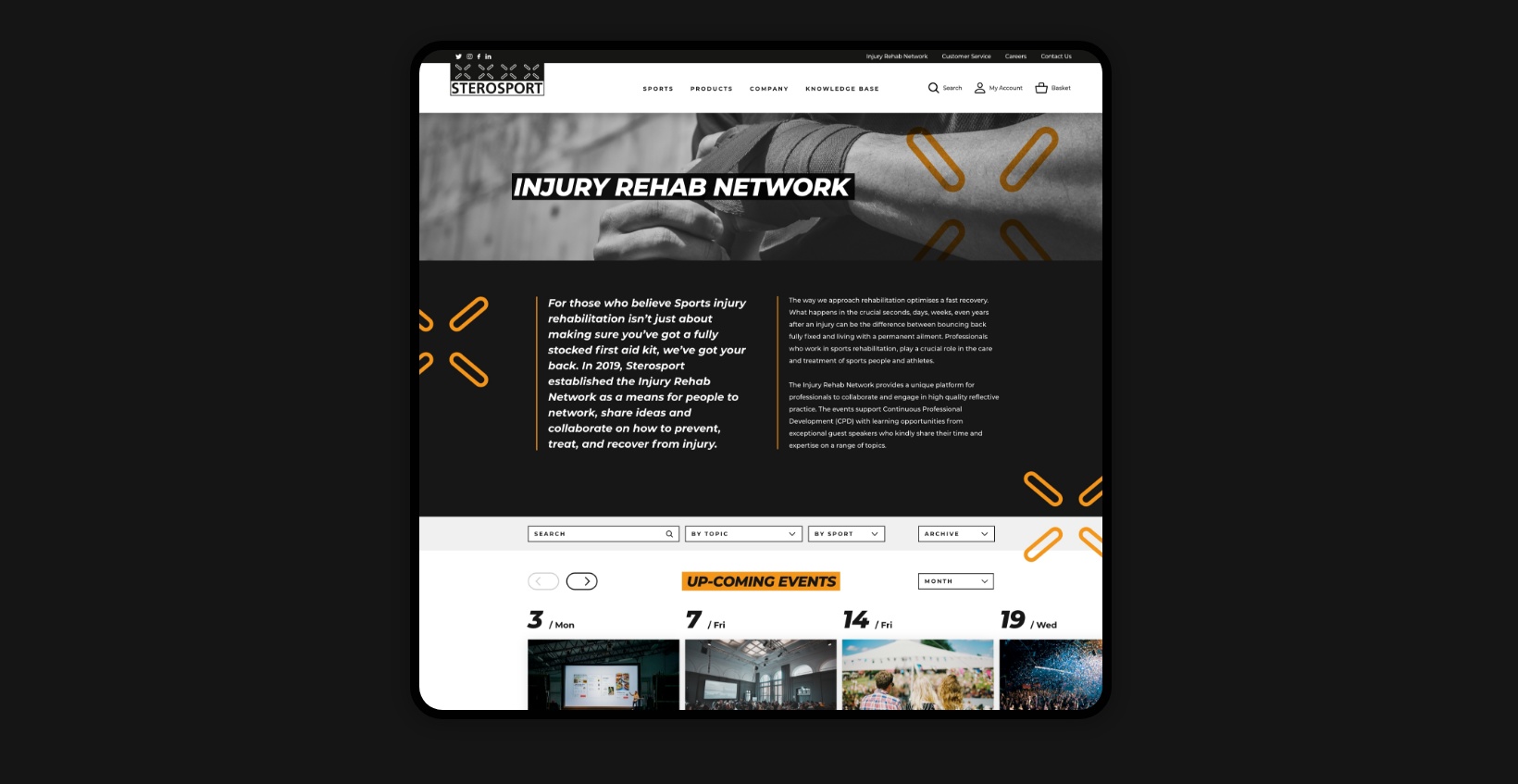 Sterosport are a distribution arm of Steroplast Healthcare, specialists in the manufacture and distribution of quality medical disposables and diagnostic equipment. The Sterosport brand is targeted towards end users such as athletes, teams, coaches, physios, doctors, and other sports professionals.
They came to us looking for a new ecommerce website to replace their old, outdated and unoptimised website.
Our key objectives
Promote the Sterosport brand values and authority.
Technical focus on loading speed optimisation and SEO.
Generate new and repeat sales.
Showcase the products via sport specific landing pages.
Provide a growing brochure of resources and informative blog articles.
Provide a user friendly CMS to allow easy and instantaneous management of the website orders and content.
Provide accounts capability with tired/bespoke pricing.
Our Adobe XD designs
Our design team first created a brand style using the brand colour, a new typeface and the use of the X graphic which was taken from the current logo. We then worked up an alternative logo to be used across digital mediums that is cleaner and is more suitable for screens, with it being landscape instead of portrait.
We proposed an interactive form for the homepage, pre-populated with various routes to take the user to a category page, products page or a custom landing page depending on the options they select.
Through our user journeys, the customer can find what they want in different ways, based on how products will be categorised, and the products were broken up into three main areas:
The sport they relate to
An over-arching category (first aid, therapy, infection control, PPE etc)
Product type (is it a bag, first aid kit, medical equipment, ointment etc)
The finished website was launched in January 2022, and presents the full range of Sterosport products in a highly visual and exciting way.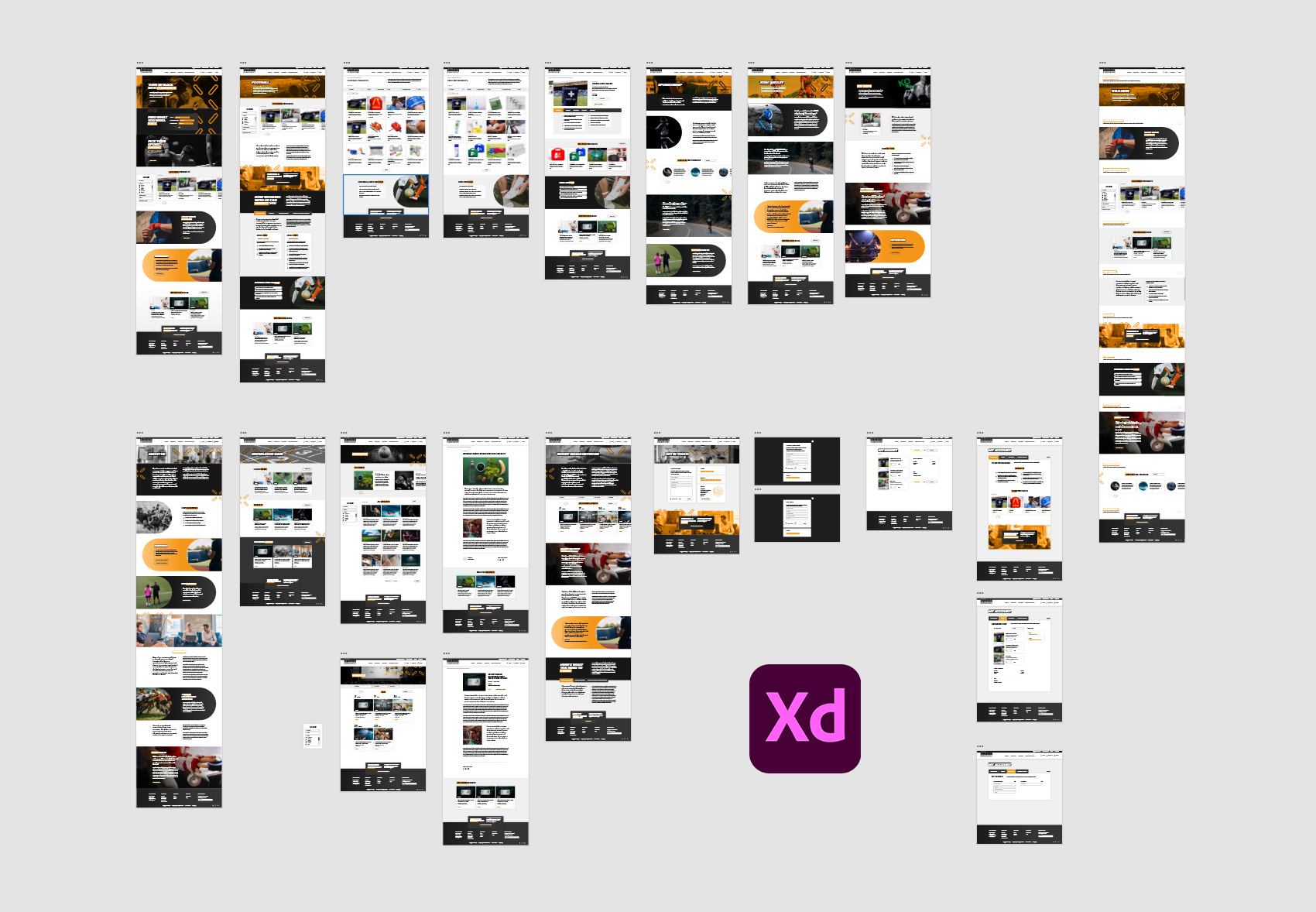 To find out how we can help you get great results, give us a ring on: 0161 713 1700