Overview
We worked with online games company Peek & Poke to design and develop their new website, creating a content-rich presence that shows off their fun and quirky branding.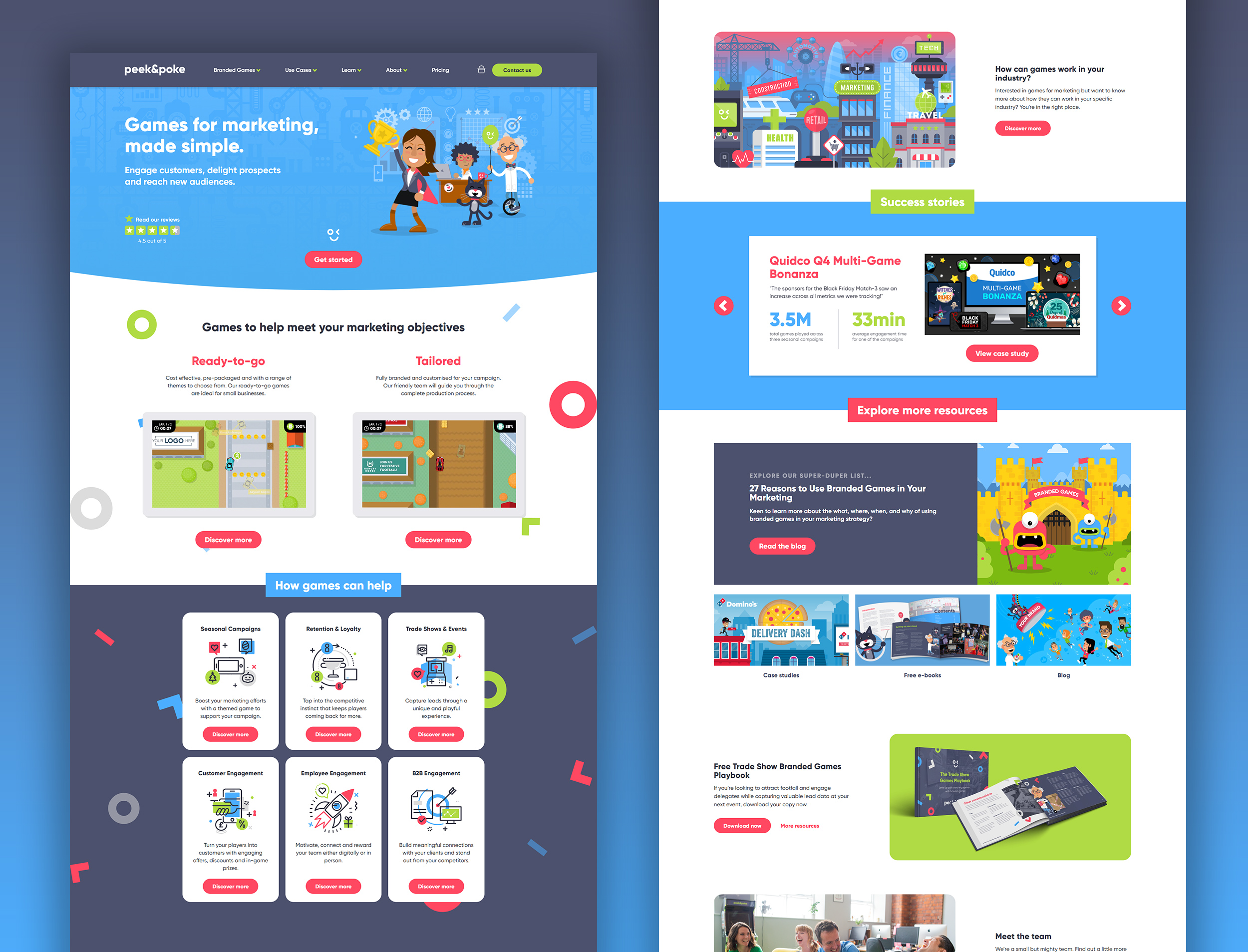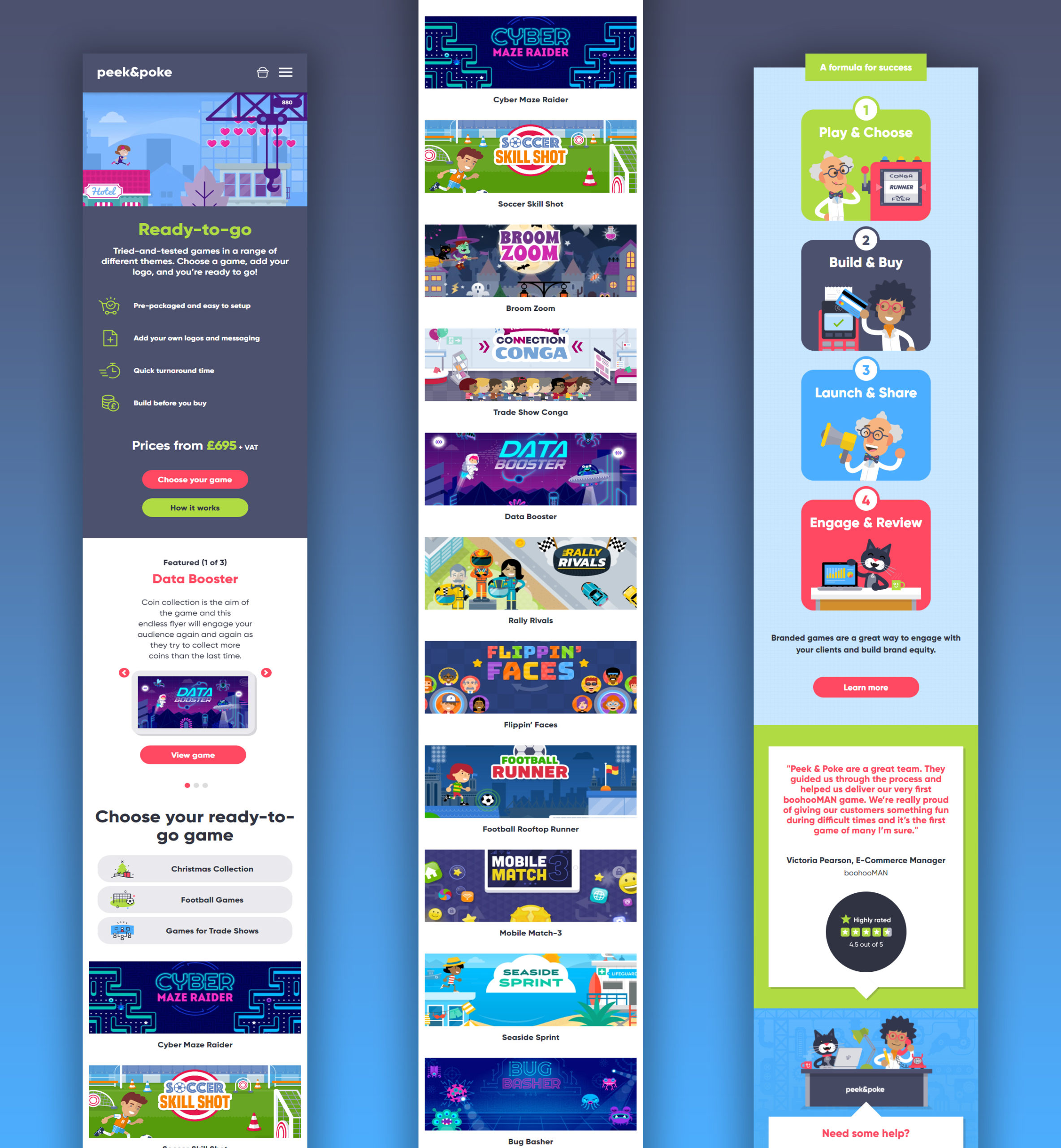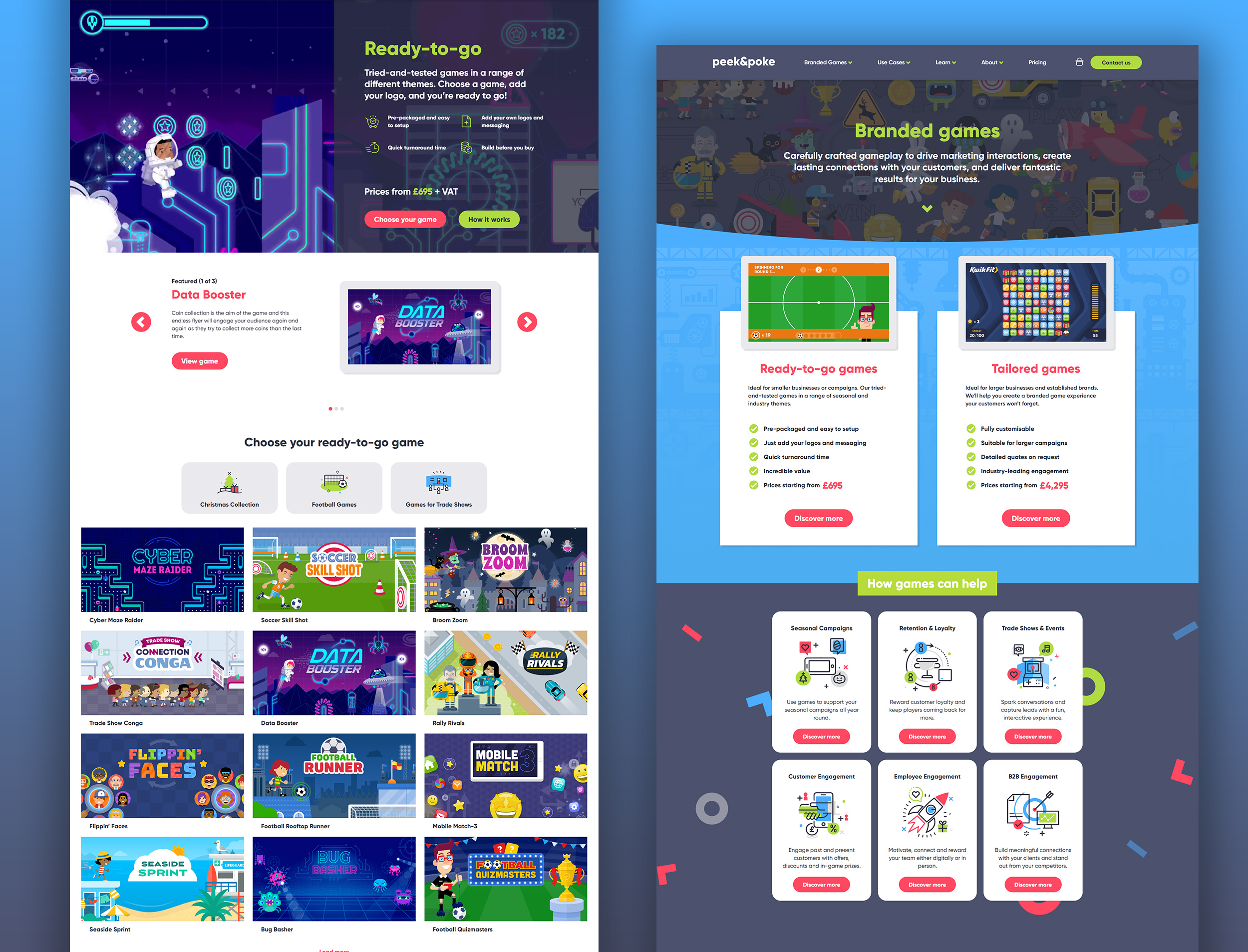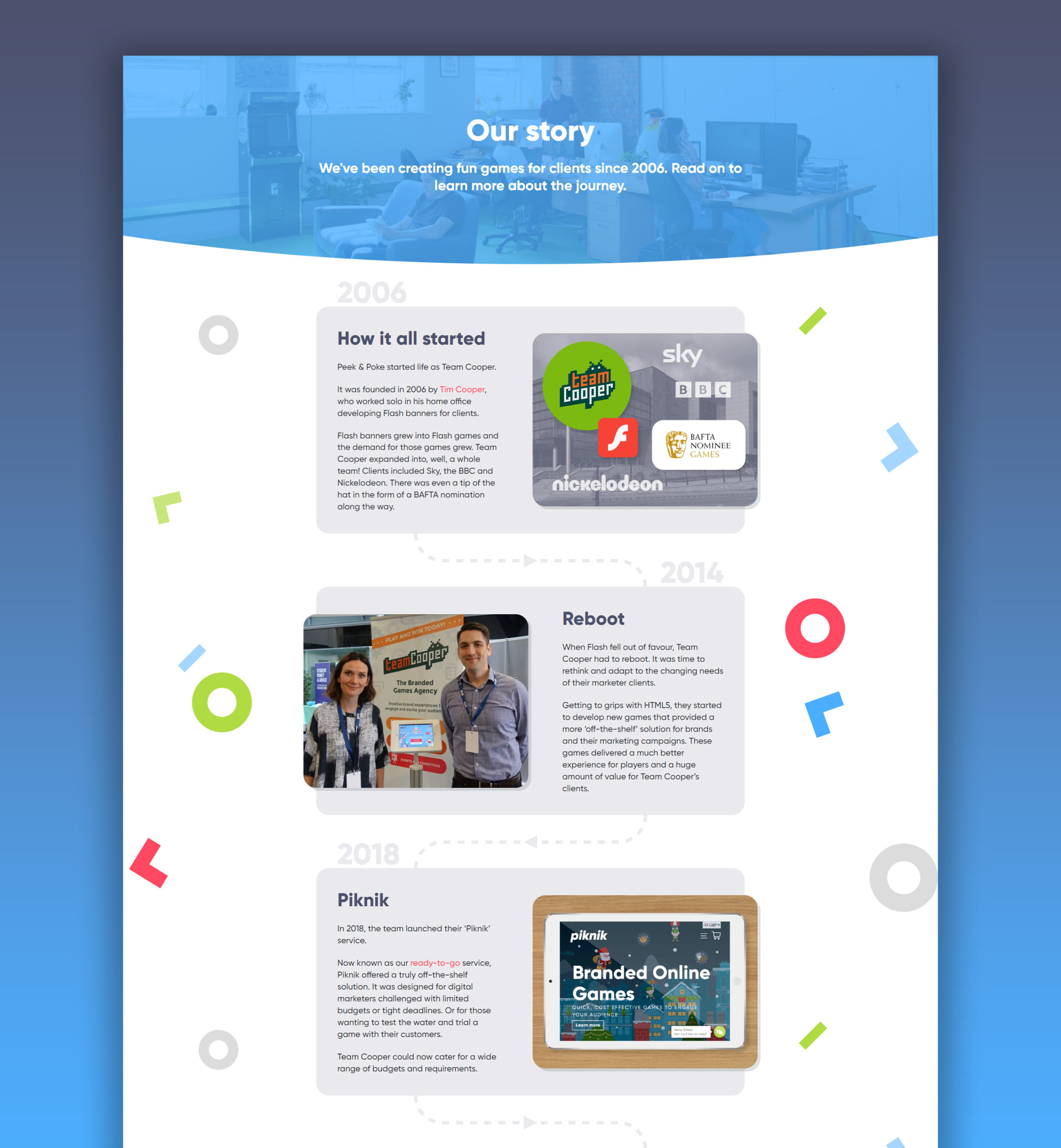 We first started working with the Peek & Poke team on an audit of their two previous websites. This was a detailed process looking through the user journeys, messaging, CRO and the general look & feel of both sites, to see if they could be combined into a single website.
Following on from this, we then started the full website build to create a refined new site from the ground up in WordPress and WooCommerce.
Tim Cooper, founder and director of Peek & Poke said:
This has been a long process, but we're so proud of the end result and feel like the new ready-to-go offer, alongside our more consultative tailored approach gives our clients a one-stop-shop for using games in their marketing.
In the press
To find out how we can help you get great results, give us a ring on: 0161 713 1700