Nathan Gluck Hearing Care
Overview
Nathan Gluck Hearing Care contacted Pixel Kicks to discuss potential improvements to their online profile. Stage one was an initial fact finding meeting to determine where time and resources should be spent in the first instance. It was decided that before entering into any ongoing digital marketing work, Pixel Kicks would oversee a full redesign and development of the current website.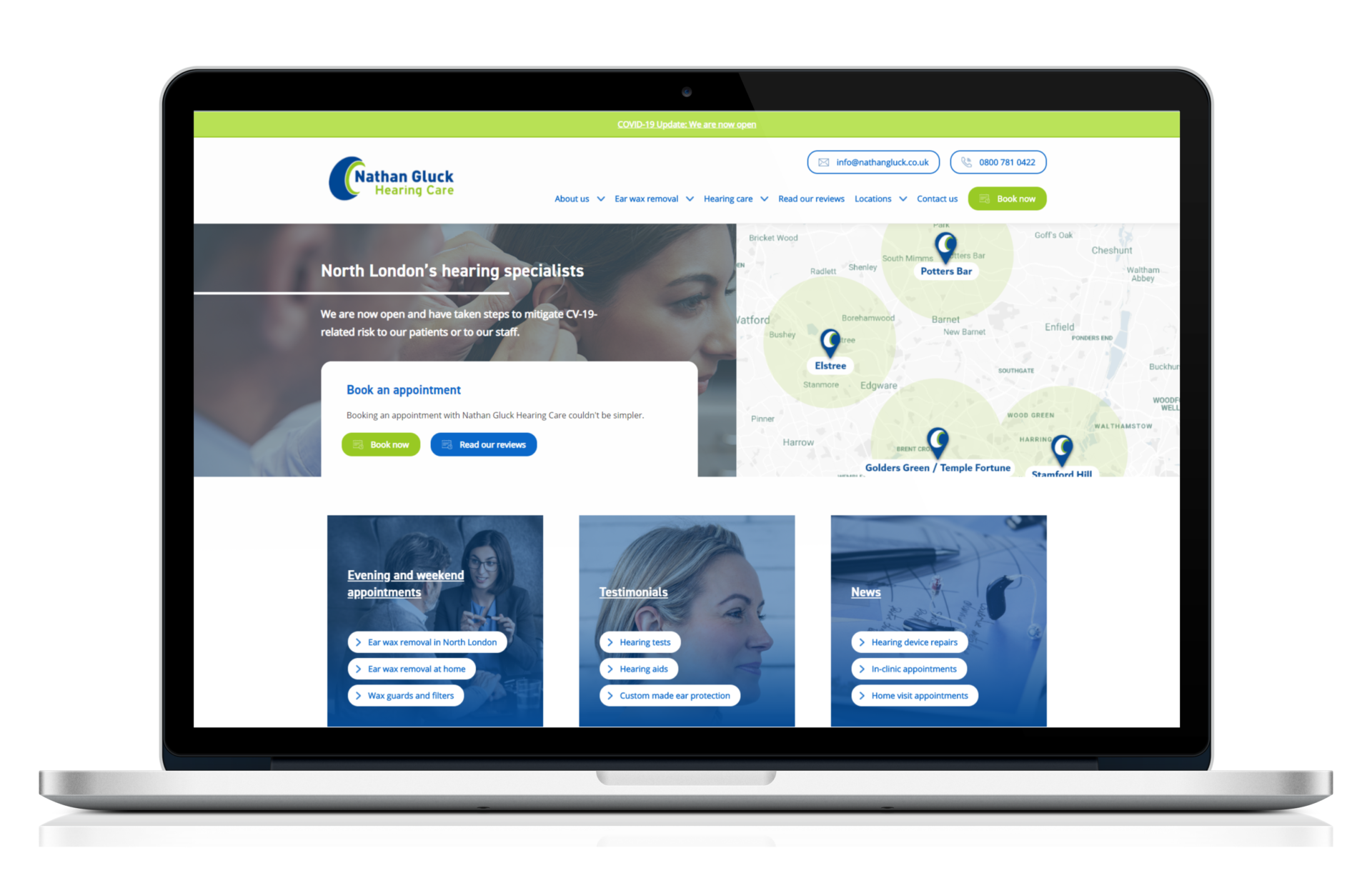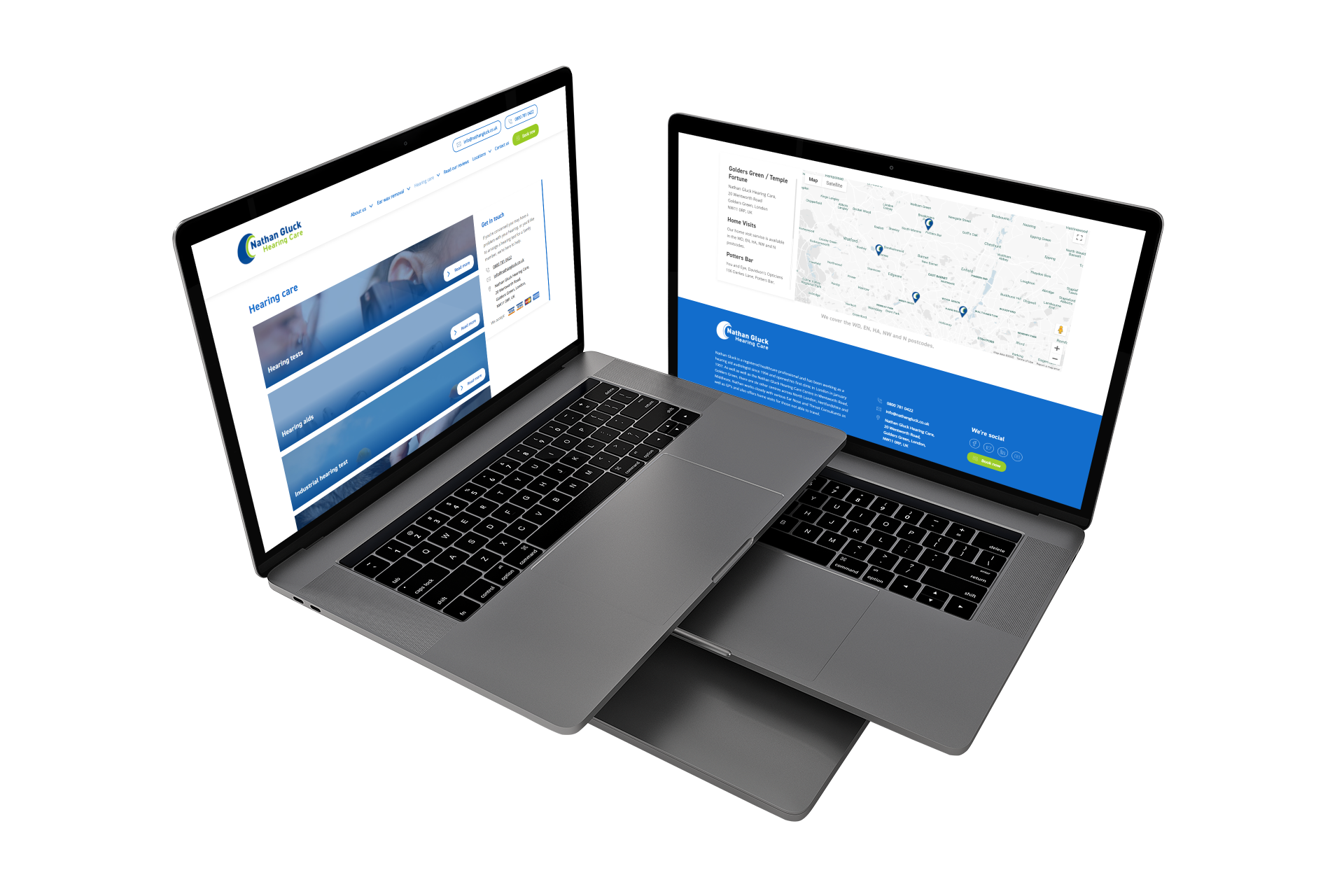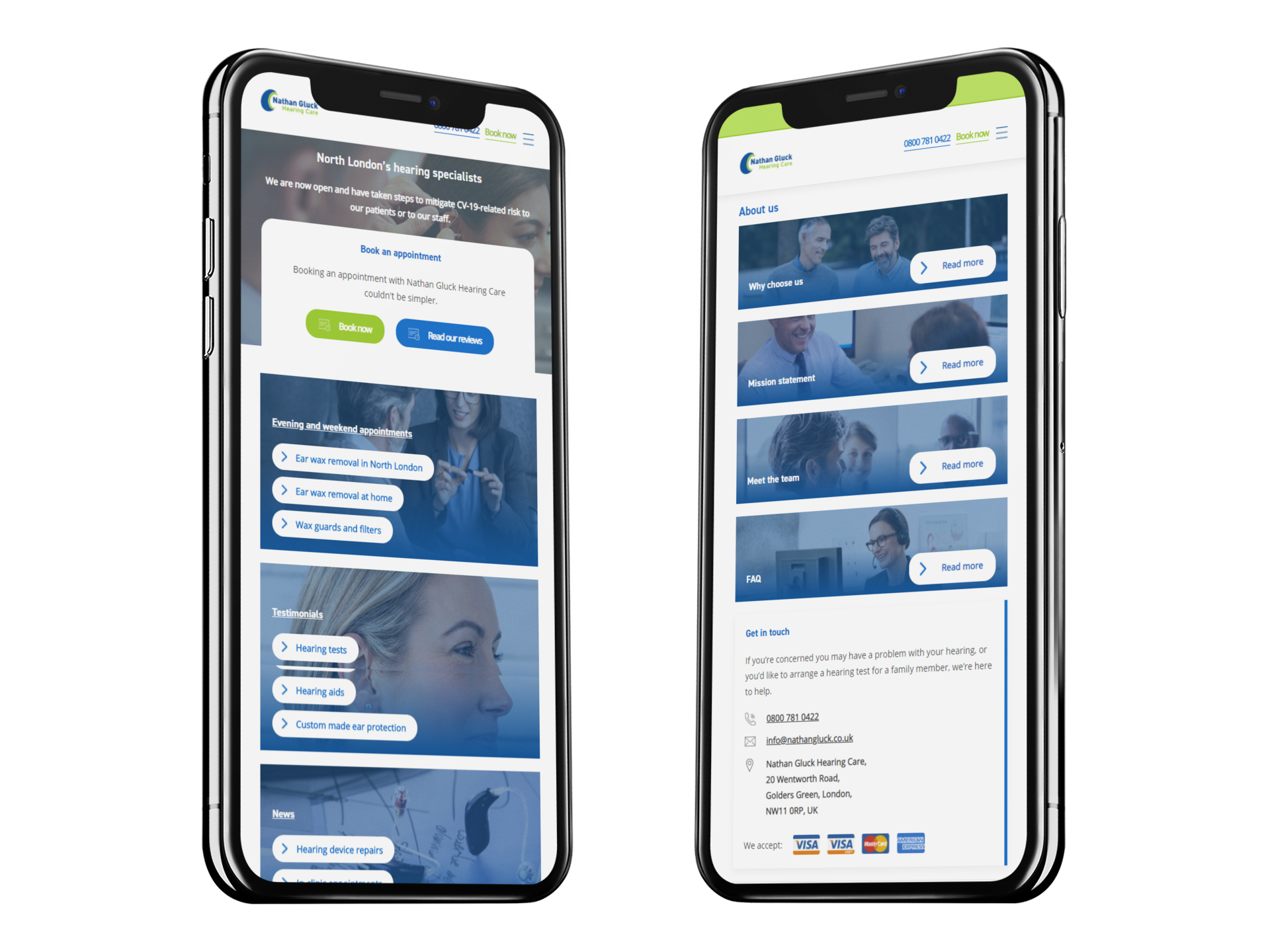 The reasoning behind this was two fold; firstly, the new site would be developed with a WordPress CMS (content management system) allowing for easier and quicker updates to the site content, as opposed to the previous clunky system the site was using. This means that when it came to running a digital marketing campaign, the website would be much easier to add optimised content to. Second, it was felt that the general look and feel of the website could do slightly more to reflect professionally upon the services that Nathan Gluck Hearing Care offer across the majority of the north London area.
If you're going to enter into a digital marketing campaign, our general guidance is to make sure your website is as good as it can be beforehand. That way, you're driving increased visitors to a website that is ready and waiting to generate new business for you. As Nathan Gluck Hearing Care operates across numerous north London locations, we spent a lot of time designing and developing the radius map for their homepage to make where they work immediately visible.
Upon setting the new website live, an all-encompassing digital marketing campaign was then strategised and launched for Nathan Gluck Hearing Care. The campaign is currently ongoing, and focuses on building online visibility on both Google and on social media.
Pixel Kicks will be looking to build optimised content into the website to target north London search terms, building organic rankings for the website and ultimately bringing in more people who are searching for hearing care in their target area. The aim is to establish the website on the first page of Google for various location-based searches.
Pixel Kicks will be reporting back to Nathan Gluck Hearing Care on a monthly basis to communicate the progress of the campaign, but communication is also maintained throughout the campaign months with catch up calls to keep everything on track.
increase in website traffic
20
top three ranking keywords
increase in Semrush site visibility
To find out how we can help you get great results, give us a ring on: 0161 713 1700