Overview
With offices across the Americas, Europe, Asia Pacific and Australia, PRGX help clients in more than 30 countries recover $1.4 billion in annual cash flow, via source-to-pay analytics.

We developed a content rich, fluid & dynamic WordPress website that allows PRGX to better advertise their services.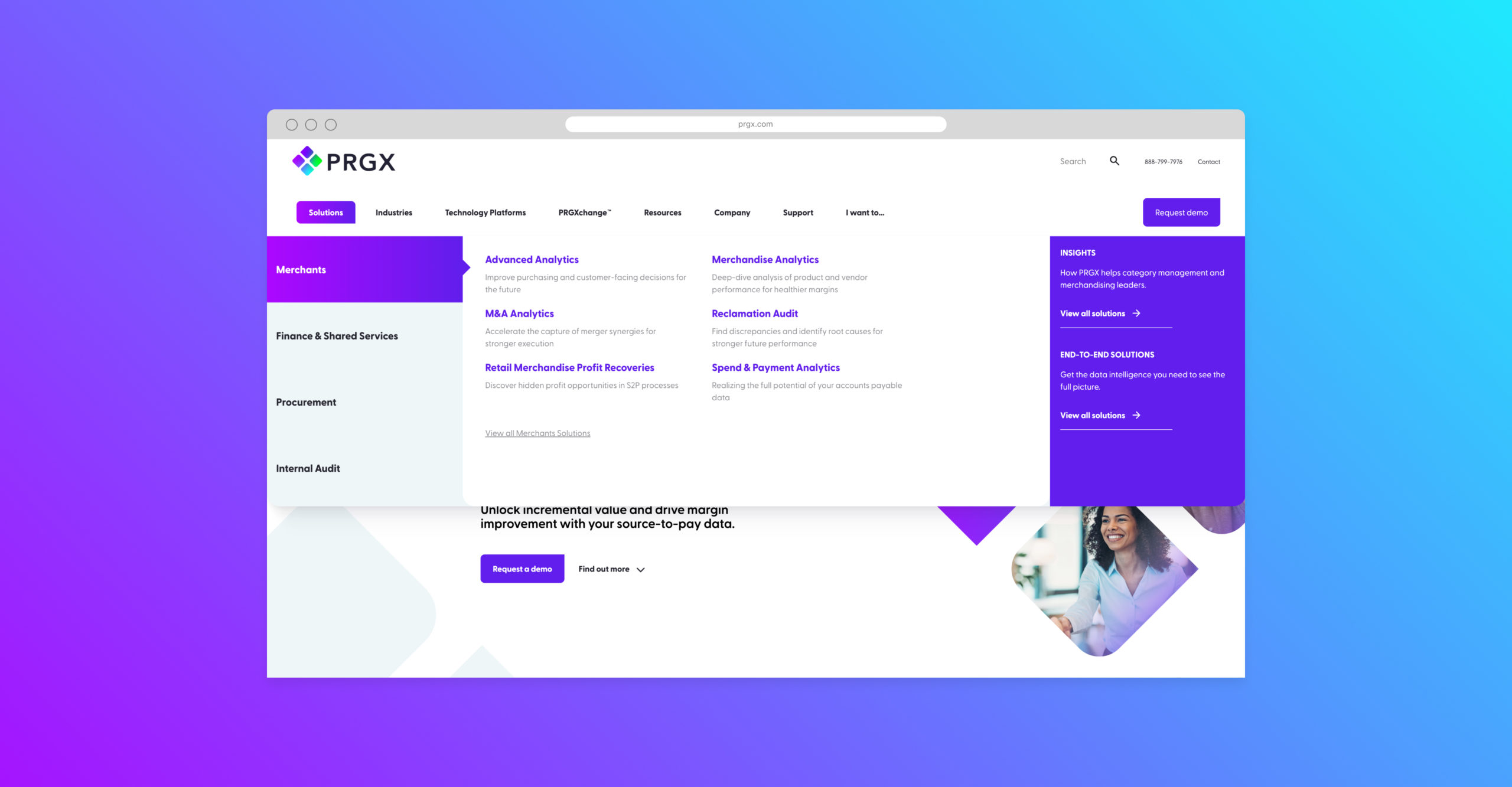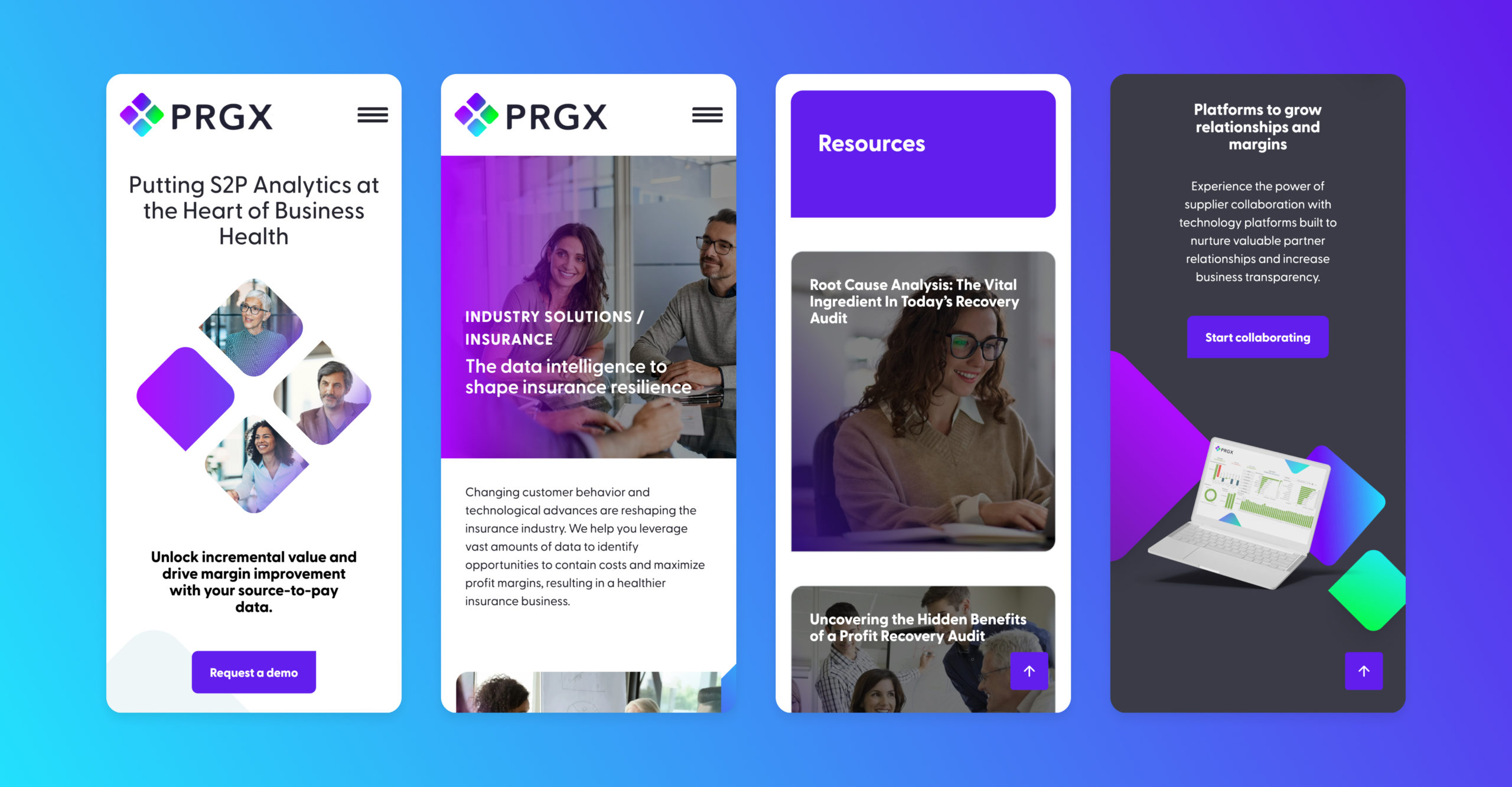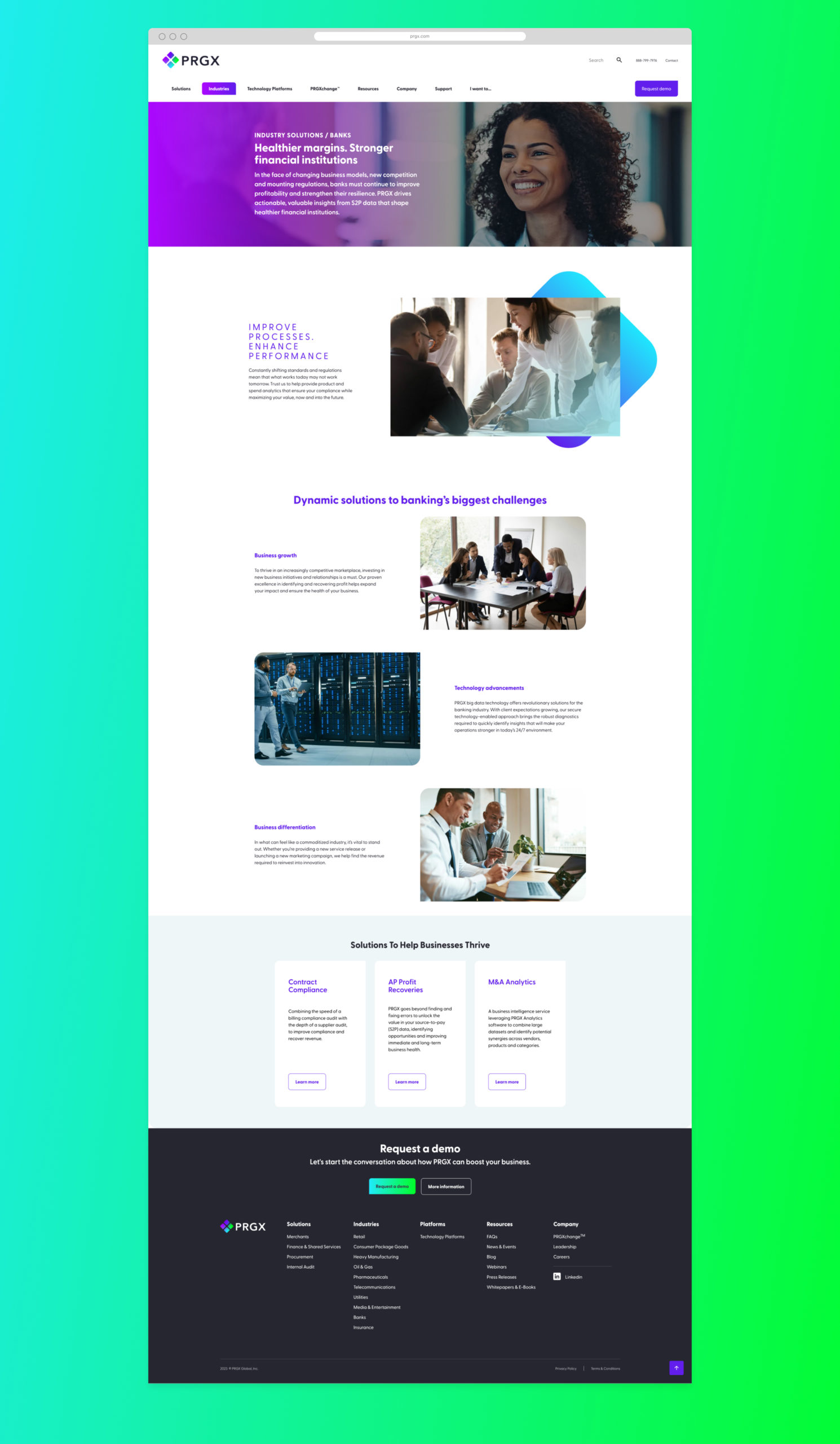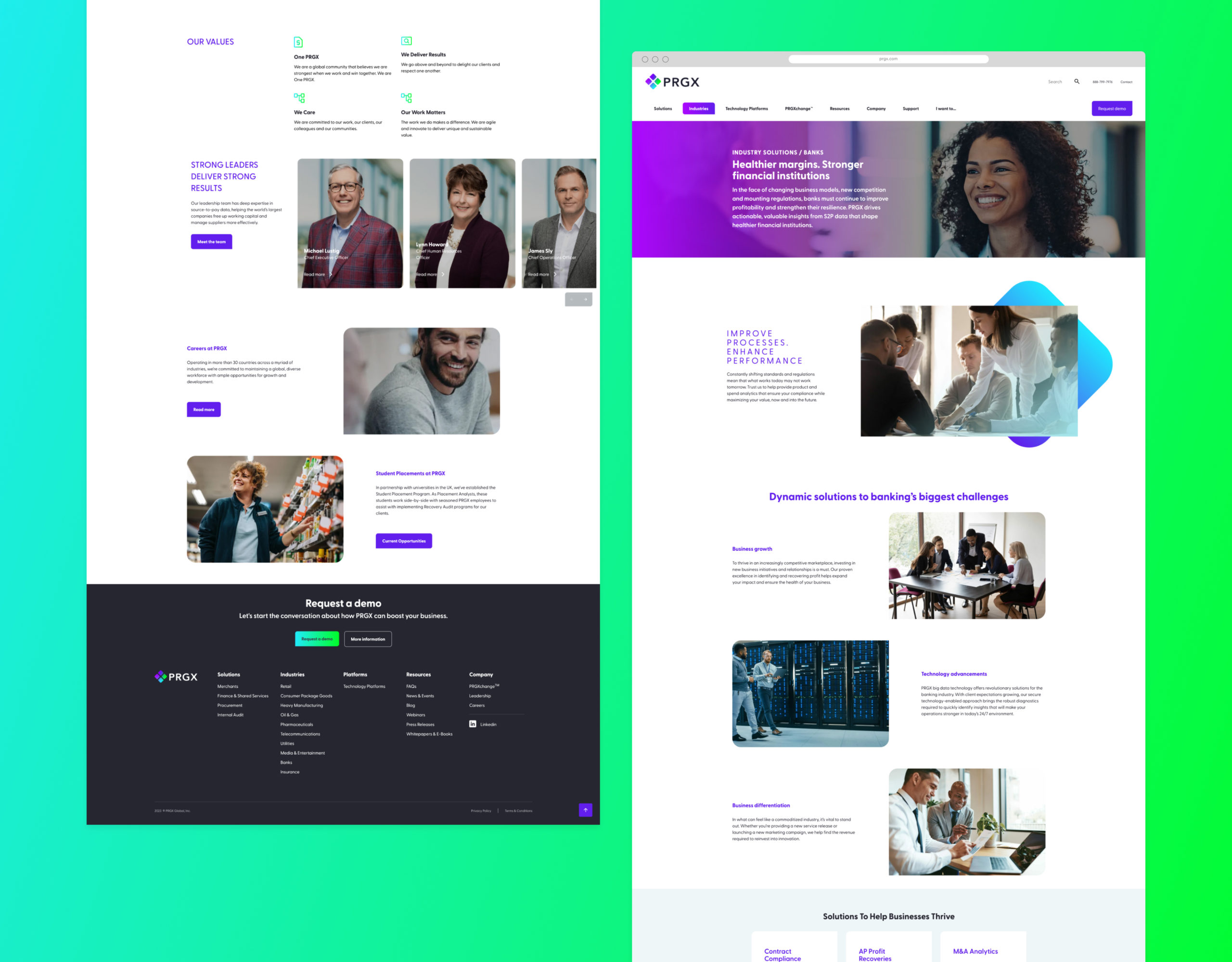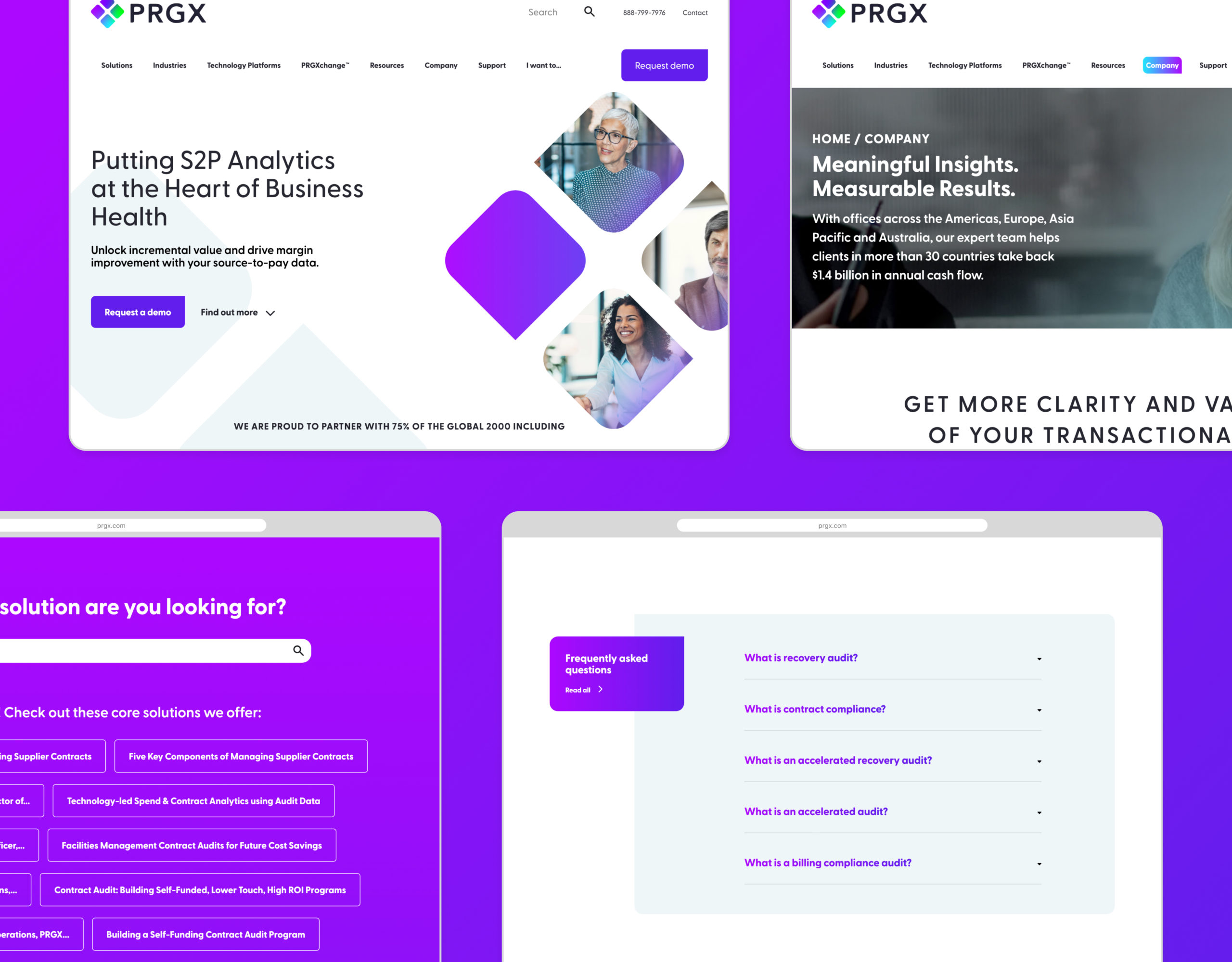 We were appointed by PRGX Global to revamp the firm's digital presence via the creation and launch of a brand new website.
PRGX is a global provider of Source to Pay (S2P) services to global companies in various sectors and provides recovery audit services to clients by auditing data for errors and overpayments. It also analyses data for trends and advises its clients on improving overall financial performance.
The main strategic aims of the project were to create a site that will improve brand perception, presence, and awareness online and to also generate new enquiries and revenue.
Project Information
The project saw us consult with a specialist brand agency first, in order to establish a digital design system
Using a revised sitemap, we then proceeded to create detailed mobile and desktop page designs in Figma
Our developers then created a bespoke WordPress theme utilising a custom page building system – that provides PRGX's marketing team with the speed and flexibility they need
In the Press
To find out how we can help you get great results, give us a ring on: 0161 713 1700