Overview
Meanforme Shoes are unique handcrafted footwear, created using traditional shoe making methods. We worked closely with them to create an uncluttered, photographic-rich ecommerce store.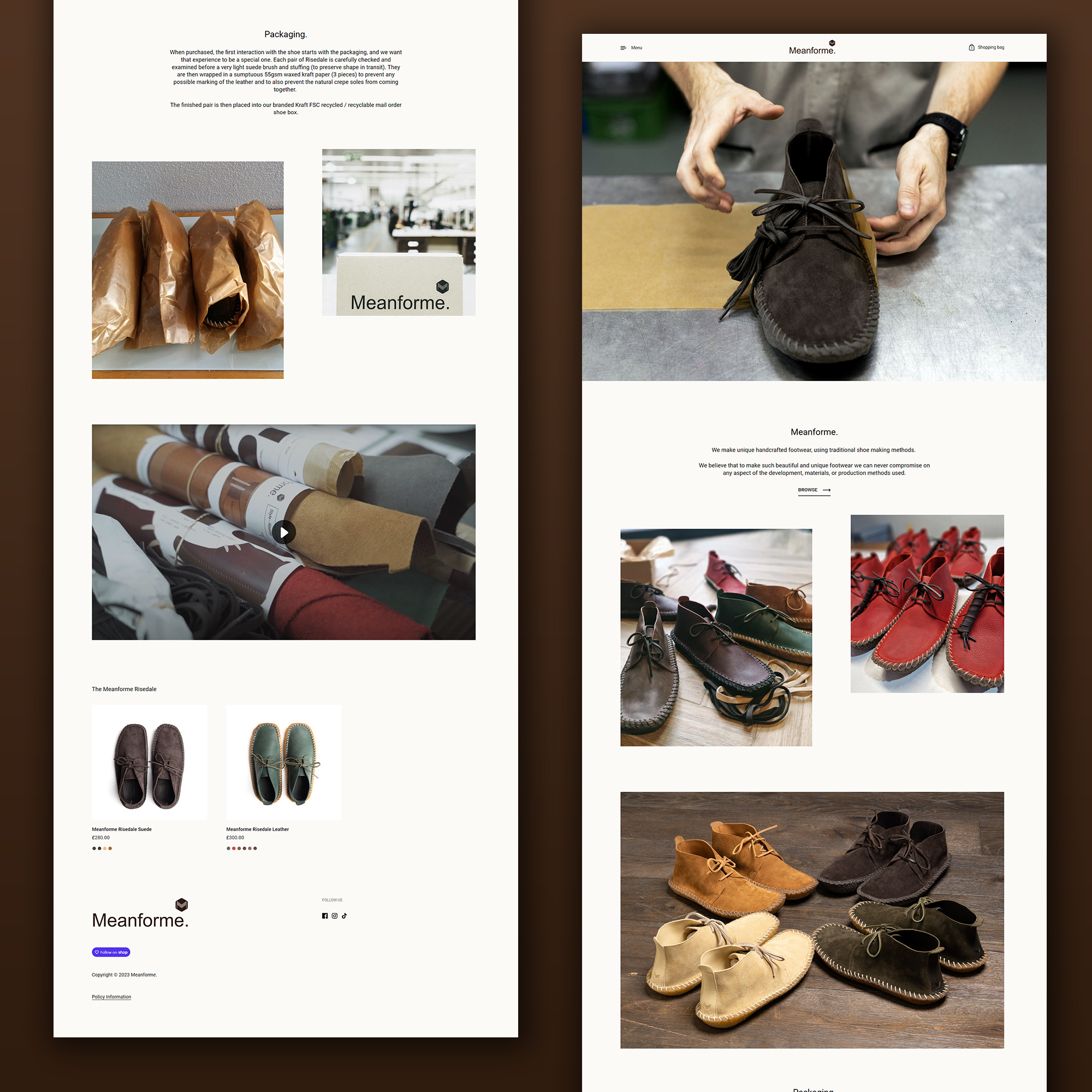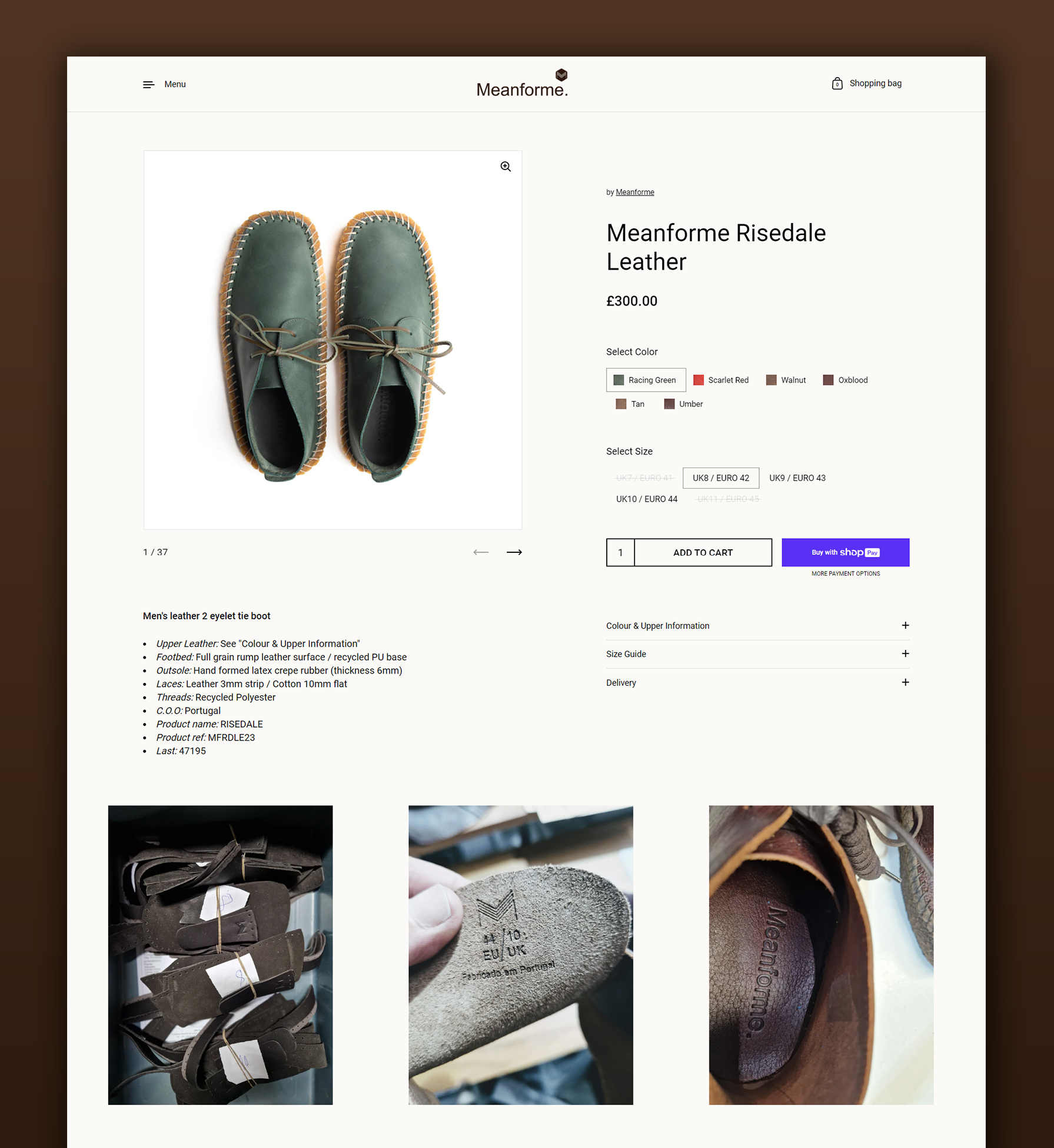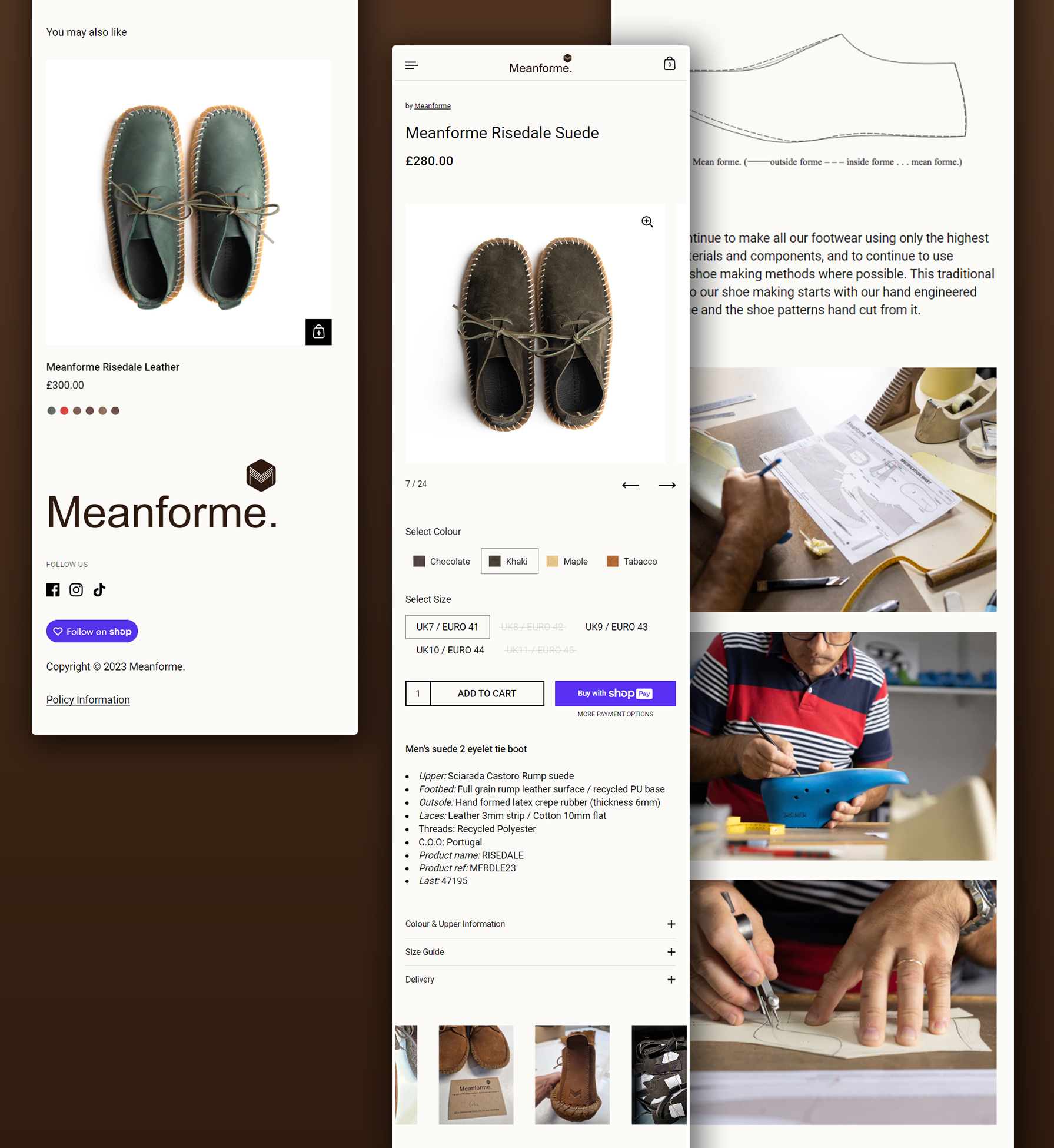 Steve Tuite from Meanforme got in touch with us to enquire about creating an ecommerce website for his new shoe brand.
Steve has over 30 years' experience working in the shoe industry for high street businesses, and this culminated in the creation of Meanforme, a new new footwear brand with timeless design sensibilities and a genuine story to tell.
The initial ecommerce website launched with the "Meanforme Risedale" shoe available in leather and suede- with multiple sole and upper options.  A key aim for the new Shopify site was to make sure that the brand, the personality, the history and most importantly the craftsmanship was showcased prominently.
The whole theme of the brand is footwear craftmanship – with every single pair being handmade in Portugal.
We created a photographic rich website with a clean and simple UX, putting the produce first and giving the customer a clear and familiar ecommerce experience.
In the Press
To find out how we can help you get great results, give us a ring on: 0161 713 1700