Overview
Salut Wines is Manchester's finest independent wine retailer offering a broad and dynamic range of over 400 wines to take away or drink in, all hand picked by the Salut team. An airy, industrial-chic bar with mezzanine and pendant lights, for wines by the glass and tapas.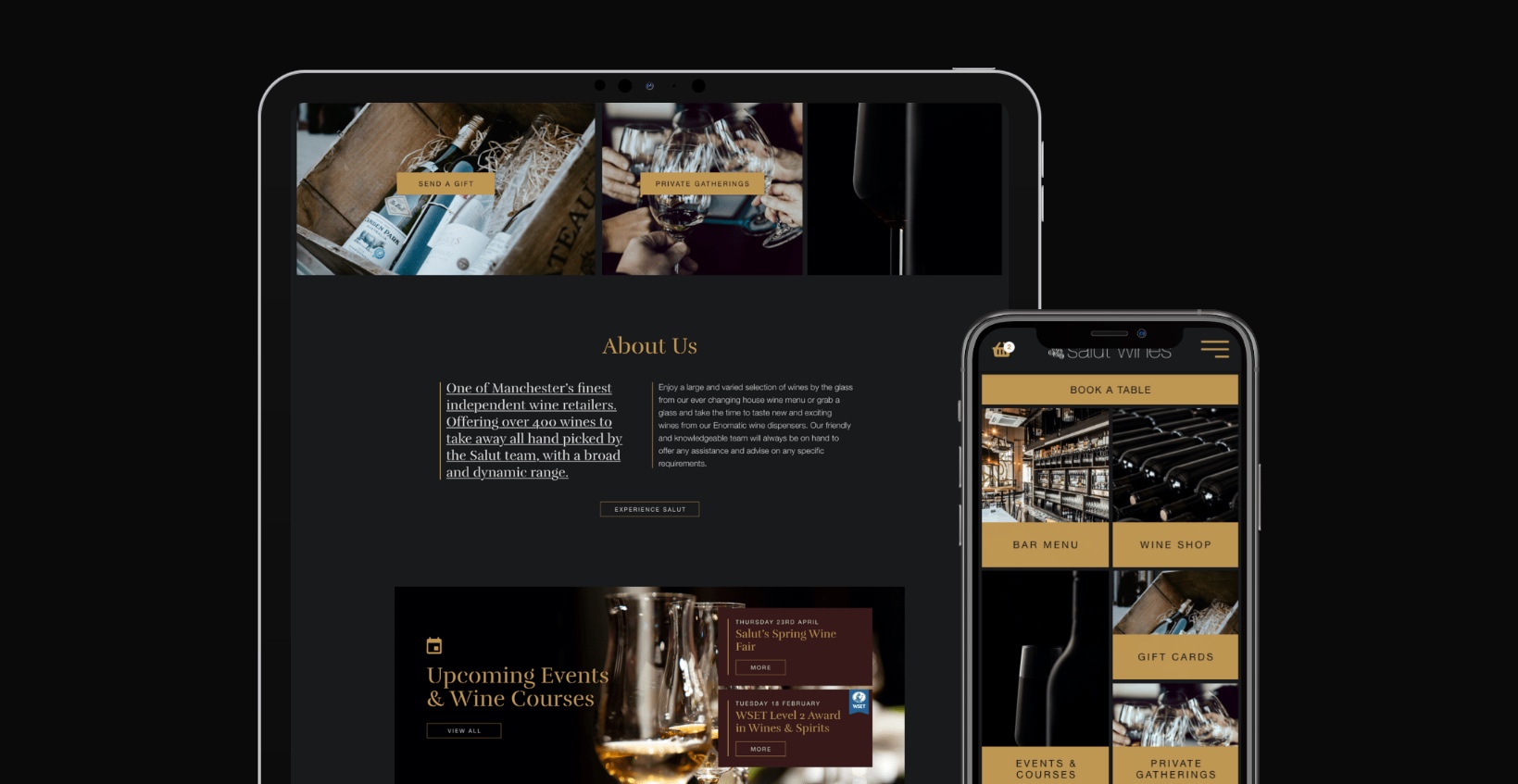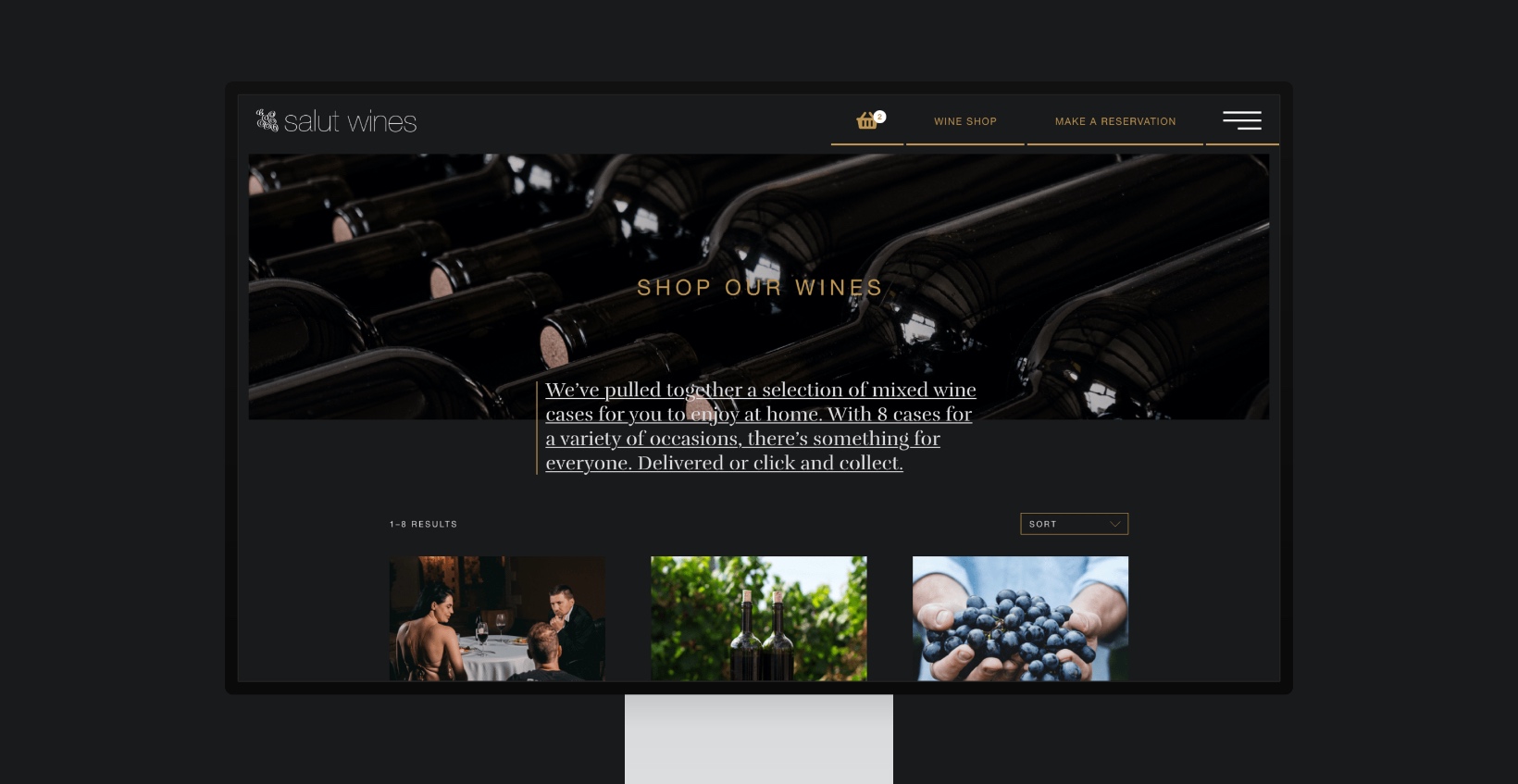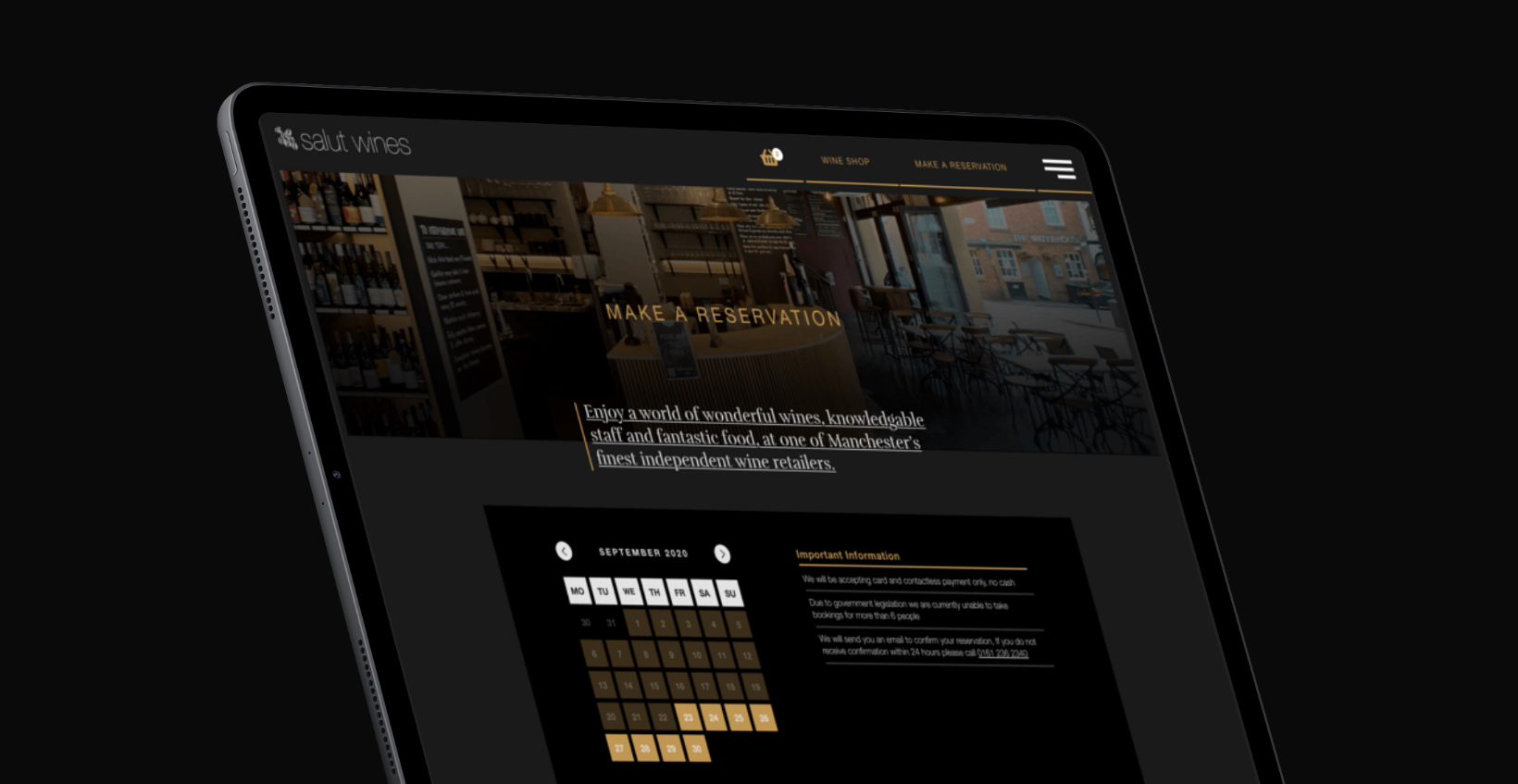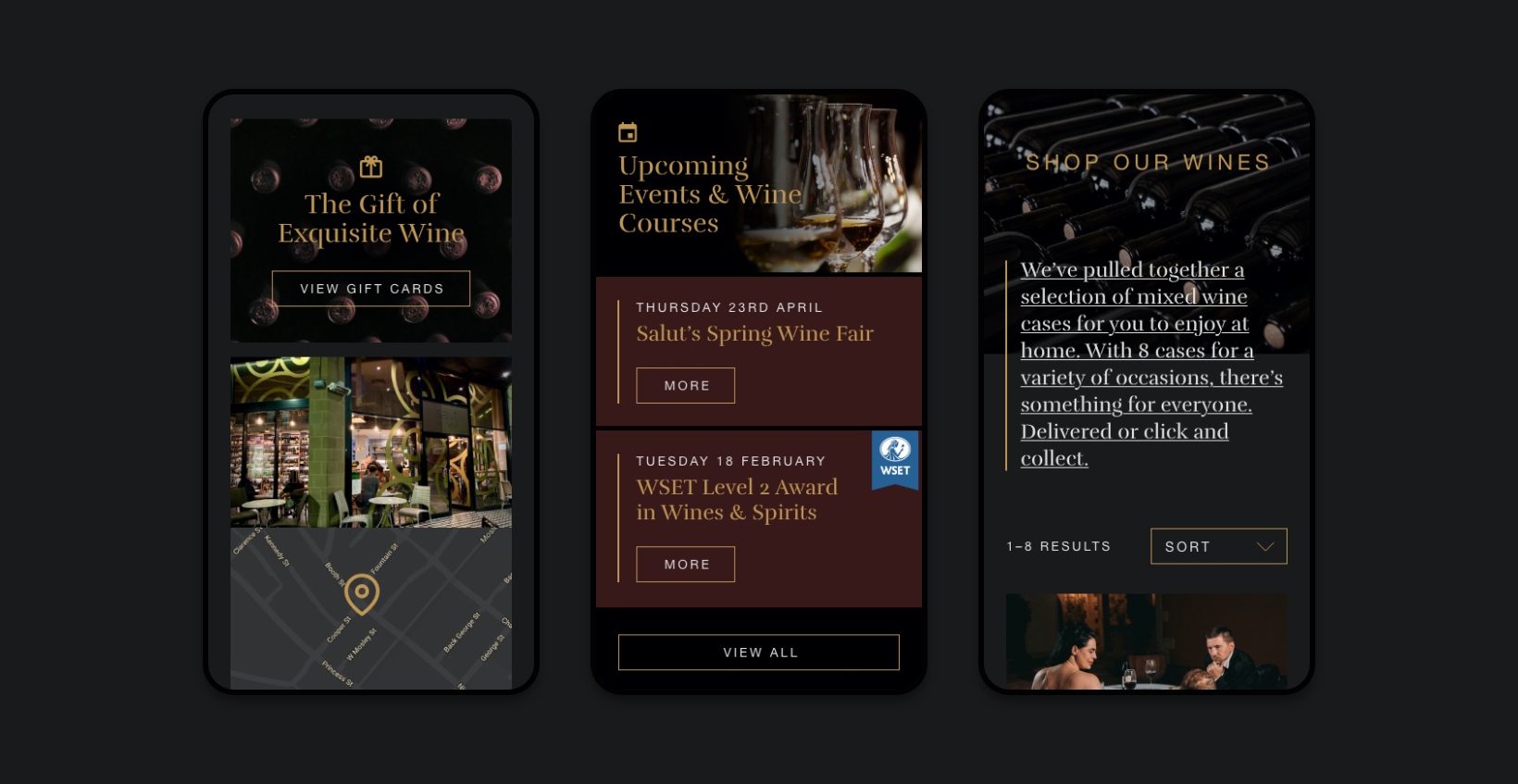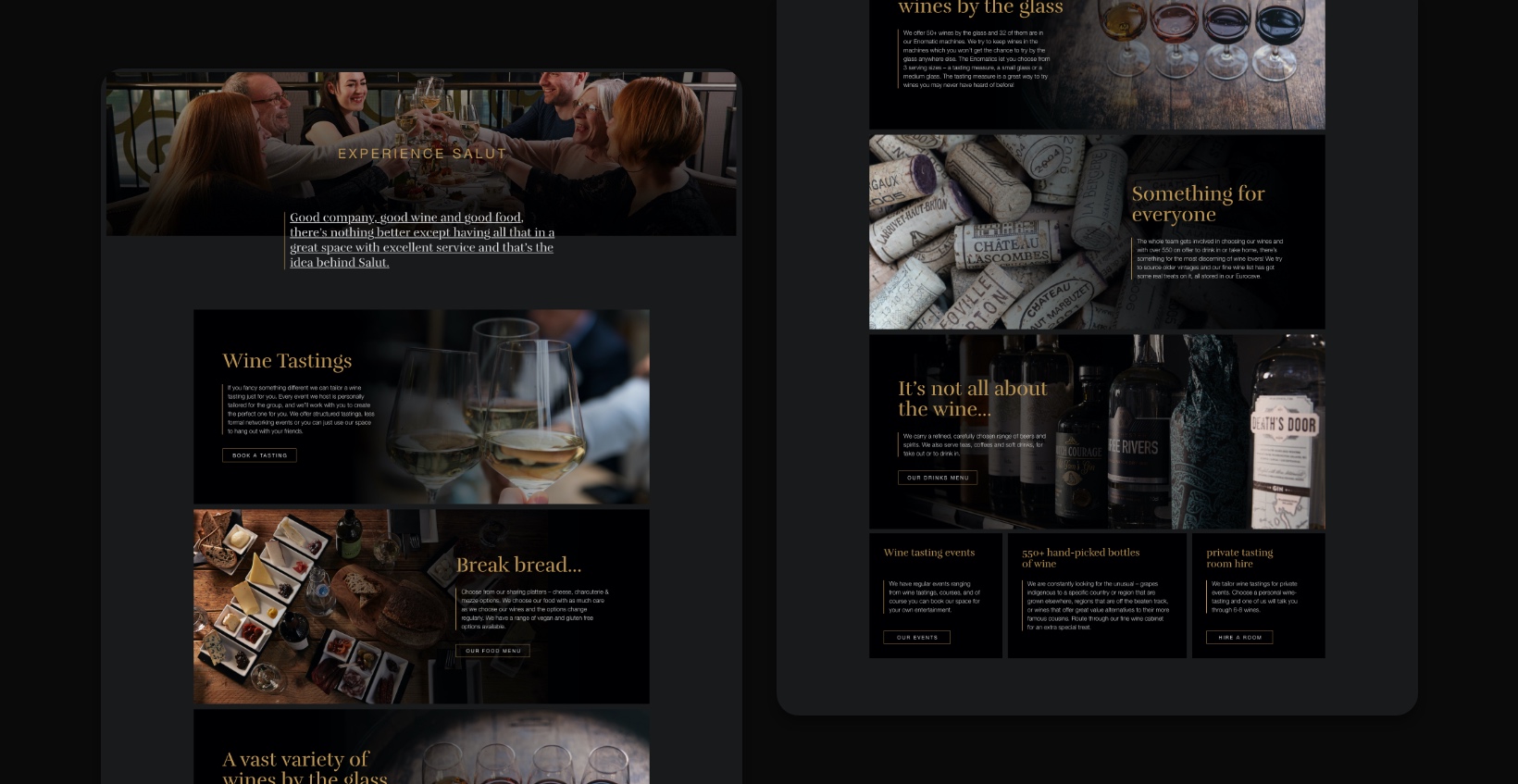 We've worked with Salut Wines since 2017, supporting and hosting their website. Their team came to Pixel Kicks because of our excellent reputation in the Manchester area, and because of our close proximity to the city centre. Wishing to upgrade their existing WordPress & Woocommerce website, we smartened up their outdated old site and made it completely mobile-friendly.
Since then we've given their site a makeover, keeping it fresh and current, and helping to increase their online sales during 2020 and beyond.
To find out how we can help you get great results, give us a ring on: 0161 713 1700