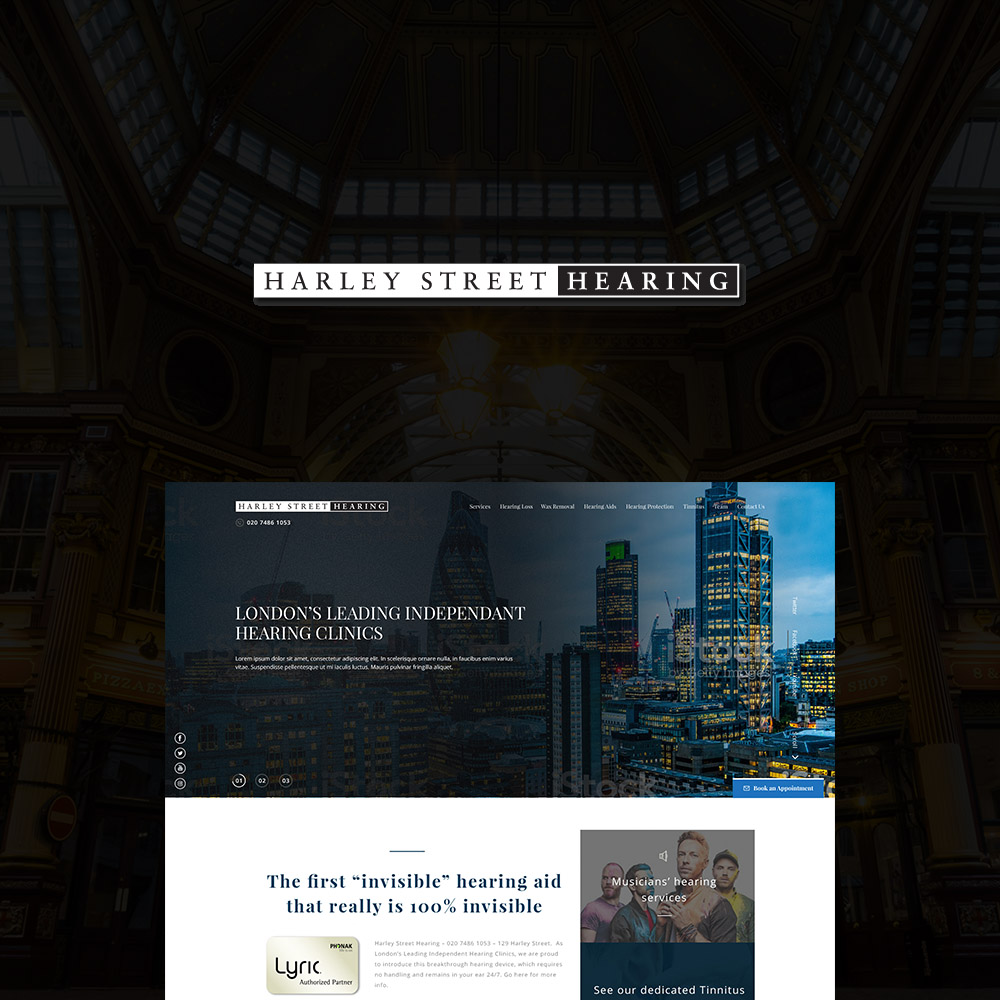 Harley Street History
Hearing loss is something that happens to most people in the latter stages of their lives, but it's a problem that's affecting more and more young people. Those who work as musicians, DJ's, or indeed any other industry where loud noise is a problem can also develop potential hearing problems.
Harley Street Hearing are a respected team of audiologists based in Harley Street London, and have been established since 1990.
The are held in high esteem by general practioners and ENT consultants across the UK, and many celebrities, professional musician's and DJ's see them as their first port of call for all aspects of hearing protection. Their specialist musician side to the company, Musician's Hearing Services, looks after clients such as Coldplay, Zane Lowe, Plan B, Pete Townshend, Alt-J and many more.
Paul Checkley, the Clinical Director is often featured in the media and has appeared on Channel 4's Embarrassing Bodies, BBC Radio 2 and a number of tabloids and magazines, giving expert analysis on the hearing aid industry as well as individual products. Their team have won Audiologist of the Year for the last two years running.
It goes without saying that their trophy cabinet is struggling to cope 😉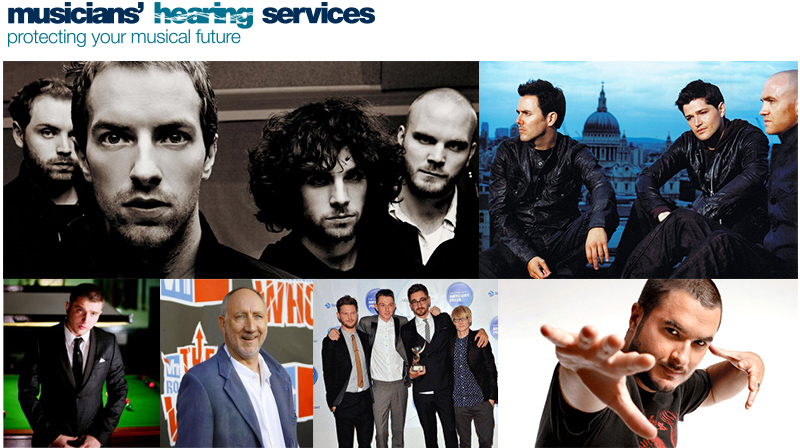 Our Role
We've been working closely with the Harley Street team since 2007, and enjoy a trusted relationship, being solely responsible for their websites, online marketing and email accounts.
Initially commissioned to produce a website for their main brand, we've since created three more sites for the company as they expanded to different locations throughout the UK. They currently have three specialist hearing clinics in London, one in Hatfield and their newest centre in Manchester. As well as this they also offer further hospital based audiology services in the capital.
The current site for Harley Street Hearing is the second design we have worked on, the first being based on a bespoke CMS. Their latest site runs off WordPress, and as of 2015 is now fully responsive. The design adheres strongly to their brand guidelines, and reflects their standing as the premier audiology clinic in London.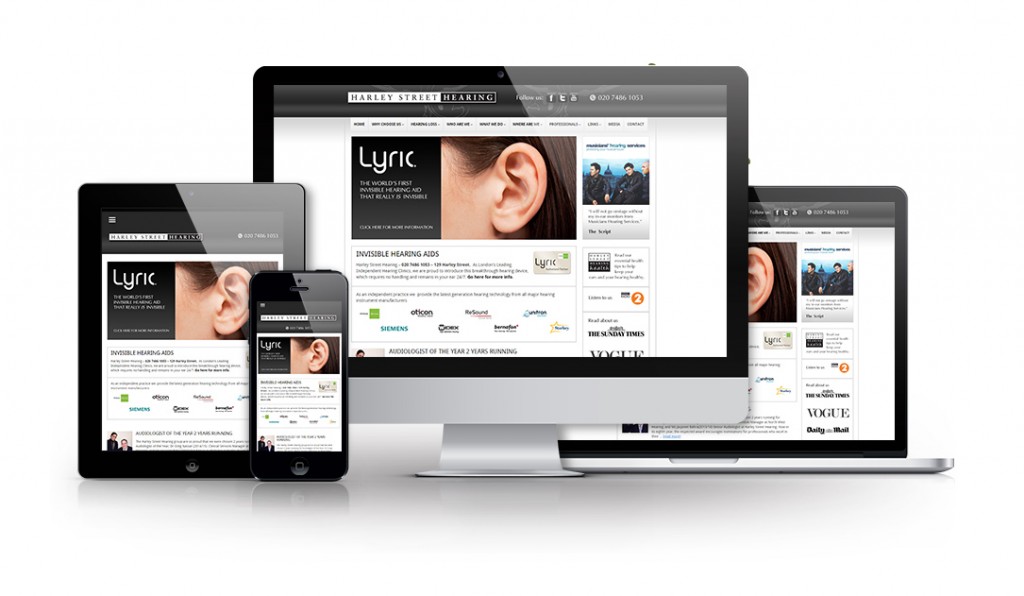 The site we built for Musician's Hearing Services features a complementary layout with a different colour scheme and branding, and both sites link between each other seamlessly. Again fully responsive, our brief was to create a website that appeals to a younger audience, emphasising the many celebrity endorsements.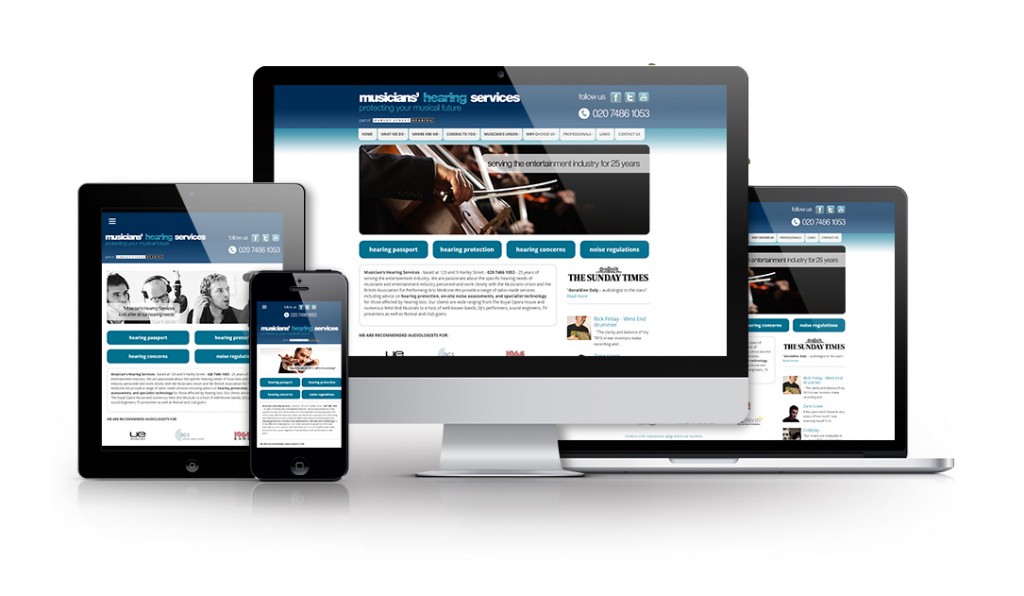 SEO & Online Marketing
In Spring 2015 we were commissioned to launch a new website for their Manchester branch, North West Hearing, along with an SEO campaign to improve the amount of enquiries they receive. Traditionally being a London focused company, the new Manchester branch marks an important step in their growth.
Starting any SEO work completely from scratch with a brand new domain name is tougher than working with an existing web address which may have long-standing domain strength, but this is never a problem for us.
Without revealing all of our secrets, some of the work involved includes reputation management, competitor backlink analysis, local listings, guest blogging, and a variety of other essential tasks. We like to plan out a client's entire campaign in the beginning and have everything in the open. Having your customer know exactly what is happening from one month to the next is something we value highly.
The campaign established North West Hearing as a key player in Manchester, acheiving top 3 rankings for :
hearing aids manchester
invisible hearing aids manchester
lyric hearing aid manchester
Find out more about our SEO services.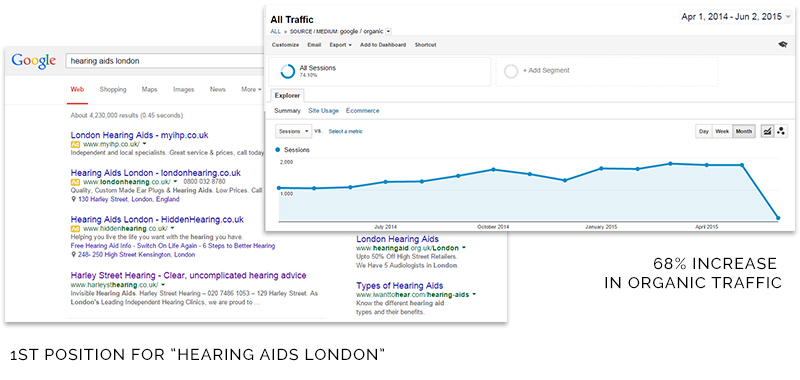 Email Accounts
Since working with the team we have witnessed their email accounts grow from around half a dozen to between 20-30 as currently stands. Initially being stored on a VPS server along with their respective sites, we are now in the process of transferring all the accounts over to a new platform, of which Microsoft Office 365 or Google Apps are the two current front-runners.
As we work with clients and witness their growth, we always recommend a strong email system. With smaller companies it can be acceptable to use cheaper solutions for a certain amount of time, but knowing your messages are being sent and received all of the time is of the upmost importance.
Another email system worth a look, and one that we use for quite a few clients is Zoho Mail. We've been really impressed by their services so far, so they're definitely worth a look and are cheaper than the aforementioned services from Microsoft and Google.
---

I am the world's worst customer when it comes to the development of web / marketing materials and continually change my mind about things and re-word text. Chris and the team are patient and professional at all times – nothing is too much trouble.
On top of that, they are extremely talented at what they do and Chris has a knack for being able to translate my uncoordinated requests into sleek, contemporary design. Since the initial development of the site, myself and my staff work with Chris and the team on updates, content changes etc. They continue to be imaginative, efficient, enthusiastic and full of ideas for on-going improvements.
Look no further than Pixel Kicks for all your web marketing needs!
Mr Paul Checkley MSc Audiology, MSHAA, RHAD. Harley Street Hearing