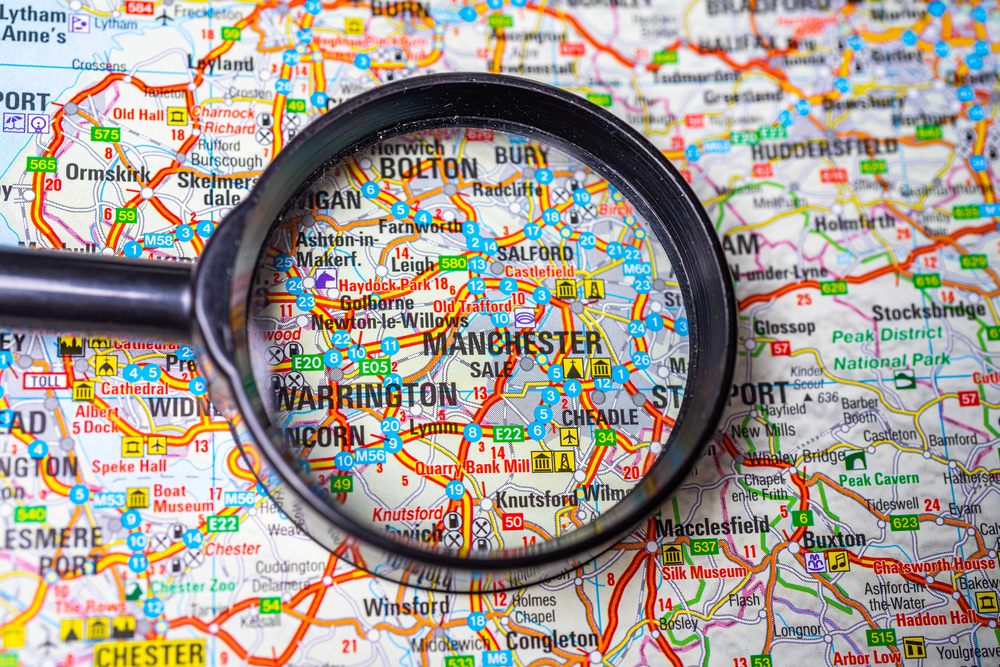 The aim of this blog post is to explain why we think companies should not be paying over the odds for London agencies, where a better and more cost effective service can be found elsewhere. Pixel Kicks are a full service digital agency with a decade-long track record of building and marketing great online experiences.
Working with companies nationwide from our offices in Manchester, we have put together a passionate team of digital experts in website design & development, digital marketing, ecommerce and social media.
Remote working & project management
With remote working now the norm, tools like Zoom screen sharing can completely remove the need for an agency to be located in the same city. A project can be managed and run from almost anywhere which again brings credit to the case. Some of our most successful website and marketing projects have had only one face-to-face meeting, or none at all. When dealing with website design projects, screen sharing and video calls have now become the norm regardless of client locality.
Pixel Kicks have experience in working with companies nationwide and further. We believe with current technology and methodologies that physical distance is no limitation or restricting factor to producing brilliant websites and running highly effective marketing campaigns. With most projects that we take on, regular Zoom calls are the norm, even for clients who are based just down the road.
In the press
"Over the years, I've met many London agencies – my overriding impression has been that all too often you're paying for expensive offices and a young team with limited experience who leave for pastures new quickly. As a result, I knew that London was certainly not a guarantee of the best work."

Sylvie Froger, Founder and Director of relocation agency Simply London
A London postcode does not necessarily mean guarantee of a quality or experienced creative team. In our experience it can often mean very high overheads and costs which are then passed onto clients. It's our opinion that Manchester and the North's digital scene is going from strength-to-strength and is an excellent place to seek your business's new digital or creative partner, no matter where your head office is based.
Pixel Kicks and other similar agencies are also seeing an increasing number of enquiries from forward thinking and modern digital/tech companies based further afield in Europe or the USA.
"I sometimes think that when people hear the words "we're based in London", what they actually hear is "we're the best – you need us." It's like the words are hypnotic. But what are you actually paying for if you decide to work with an organisation with an office based in any large city? Let's face it, they're not going to be cheap."

Andy Johns, MD of creative design agency Good Communications
In our experience, comparable service costs are somewhat lower when approaching agencies outside the capital. Agencies with lower overheads, lower staff turnover, and more experienced teams will often provide a better service at a lower cost.
Pixel Kicks London based clients
Our number one London based client Simply London (mentioned above) was the main catalyst to helping us realise the benefits of companies seeking agencies outside of their own city. You can read more about how we designed and developed a high-end bespoke brochure website at our Portfolio here.
The success of the project was covered in the Prolific North article below: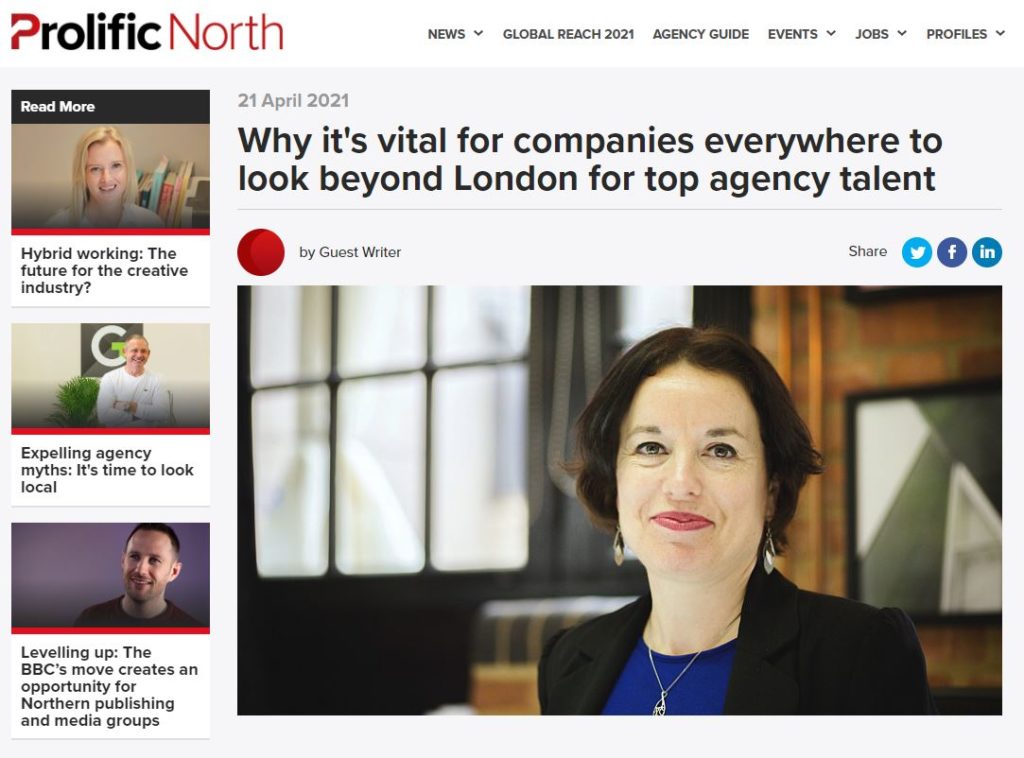 Other clients based in the capital include industry leading audiologists Harley St Hearing, and highly renowned law firms such as Grosvenor Law and CM Murray. You can visit our Case Study and Portfolio pages to see more.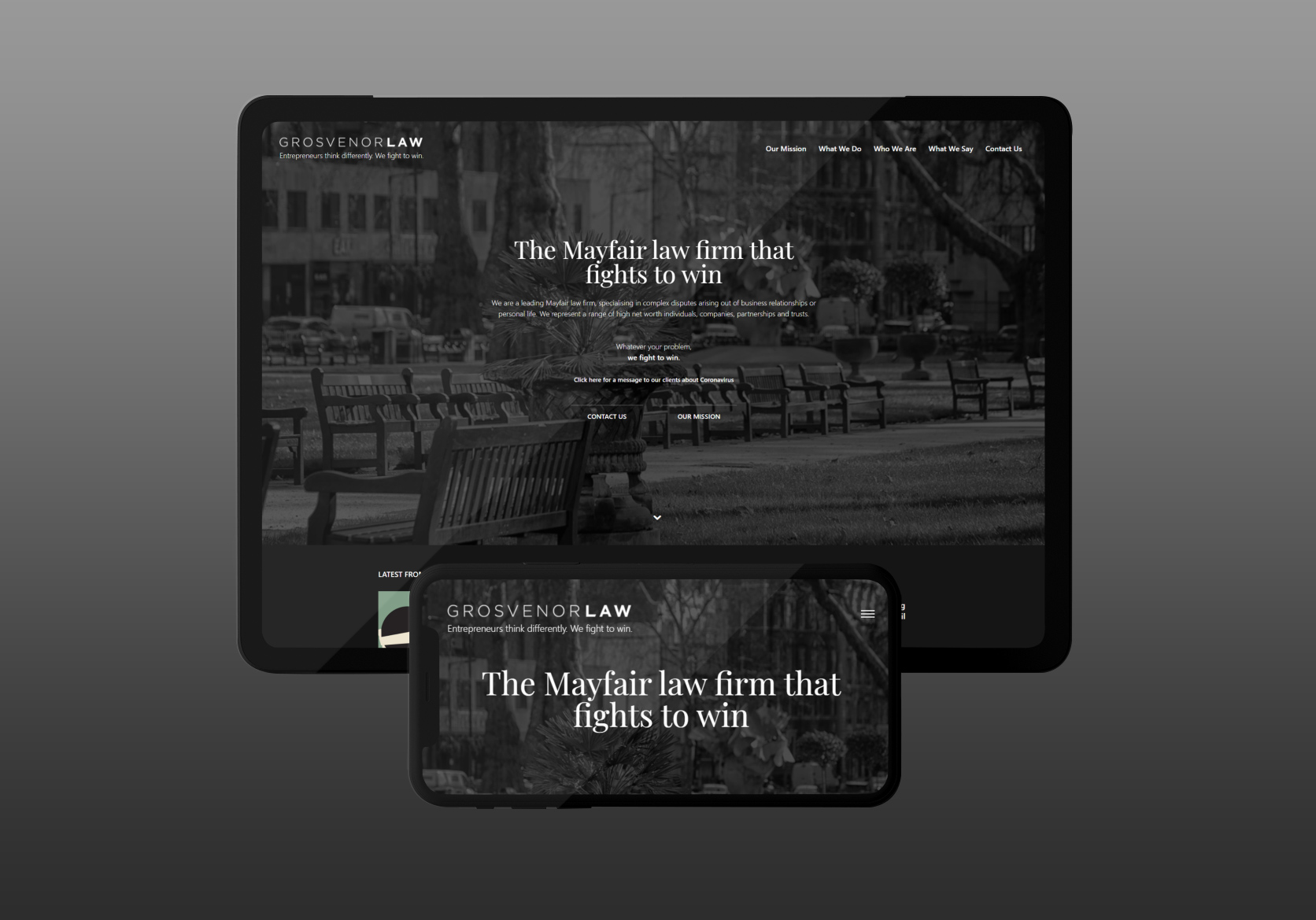 Potential cost savings
A quick Google around the topic of North vs South cost savings will reveal that almost everything is cheaper in the north of England; housing, cost of living, university and education, and more. For many young people, financial stability is unavailable to them in the capital, and many are moving to northern cities.
According to expatistan.com, the cost of living is 35% cheaper in Manchester compared with London, and rent prices over 40% cheaper. Obviously B2B agency services won't directly reflect this, however in our limited experience we believe many London agency prices to be inflated when compared with comparable services from Manchester & The North of England.
In this article from Salboy, the London/Manchester comparison is brought to light by focusing on employment opportunities, population, property prices, and more.
"Across the globe, there has been an increase in popularity of visiting and living in second cities. And as Manchester has cemented itself as the most liveable city in the UK with an ever-growing economy, this northern world-class city is expected to remain a top place to live, work and invest in."
Data company thedatacity.com also rank Manchester above London as the number 1 Digital & Tech city in the UK.
As a real world example, we had a client research top digital agencies from London, Manchester, and Leeds. After a competitive pitch it was clear that London based agencies were quoting in some cases 100% more than equivalent Manchester or Leeds based agencies.
Quality
Another important factor to consider when choosing an agency is understanding their processes and methodologies of how they actually work. This will help you understand if partnering with them at a distance is a good fit. There's a false assumption that the best creatives and digital marketing talent is found in London. In part this might be true, there are many talent creatives and tech start-ups based in London. In our experience the North has equivalent or superseding creative talent when compared with the capital.
When seeking an agency, it is always worth not only comparing costings, but looking at what clients and projects they have too. Whilst many agencies will work locally, we find that the better agencies, North or South, have experience partnering with national and international businesses. Of course there are some exceptions where London based agencies can cost less than Northern counterparts, and can potentially produce a better ROI.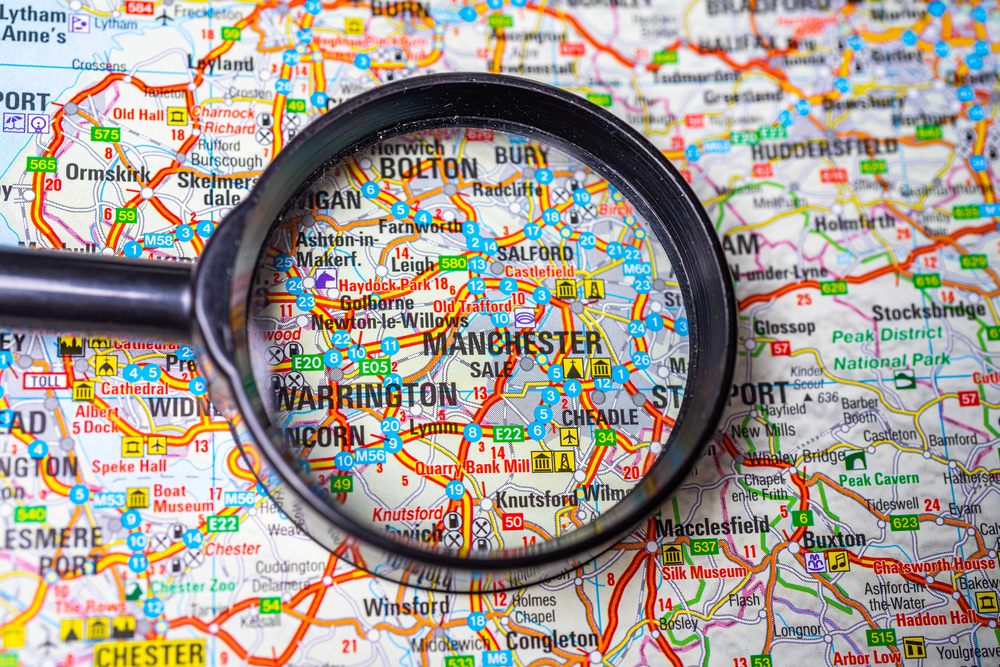 How we work
Pixel Kicks have a 10+ year track record of working with businesses of all sizes and sectors, from across the country and further afield such as Dubai or the EU. A quick browse through our Portfolio will demonstrate a wealth of digital design talent. Our 5 star Google reviews left by clients over the years also helps demonstrate our trustworthy service and results. Our tailored approach to your digital project depends entirely on your brief and overall business goals – there is no 'one size fits all' solution when it comes to a business's digital strategy.
Website Projects
Every website we develop starts with the design process. Before we code any pages or build the actual website, our Head of Design Dan will oversee a full design process. This is done using Adobe XD software, which allows us to create full website designs and user journeys. Adobe XD allows you (the client), to leave comments and feedback directly on the design. Using this method of feedback along with Zoom screen-shares, we can work through a full design process with absolutely no requirement to meet in-person.
When we've gone through 2 or 3 revisions of all designs, the project is ready to proceed into development. Our project managers Turhan and Fred will manage the process from conception to launch. Our in-house developers will lead the development of a staging version or 'under construction' version of the website. This can then be shared with a client via a URL, again no requirement for in-person meeting.
The website project will then go through to our testing, quality assurance, and SEO audit phases. Our techniques here are a closely guarded secret however the goal is to test the website on all devices, browsers, and screen sizes, and also fully optimise the website for Google indexing and rankings.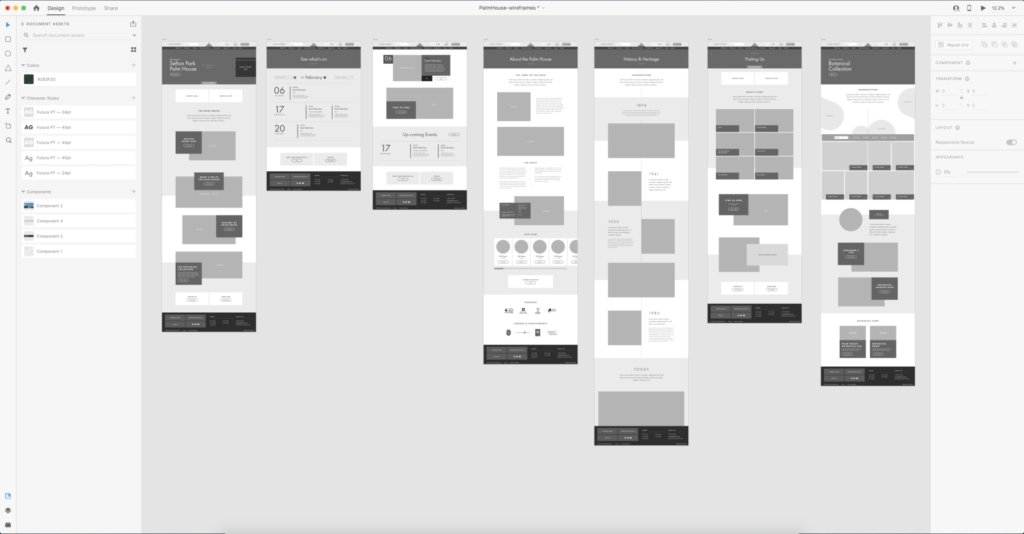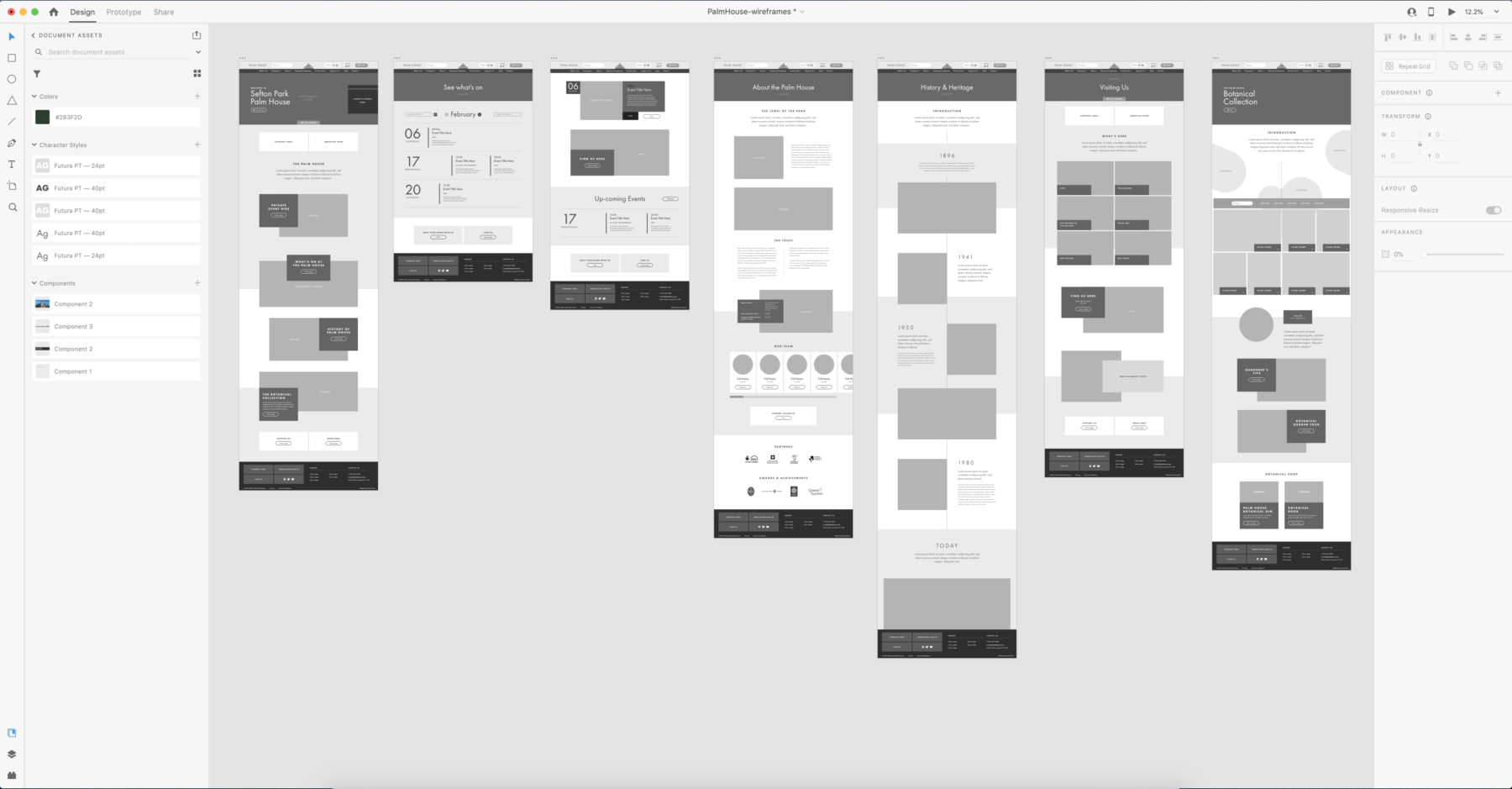 Digital Marketing campaigns
From PPC ads to blog posts and everything in between, our campaigns are always built upon the same foundation: a solid understanding of your business, your target audience and your online goals. Pixel Kicks have helped companies around the country achieve fantastic national or localised results with SEO and social media campaigns.
Digital marketing campaigns are an on-going monthly service, and it takes some time to build rankings and start to see credible results. Month one will often include fact finding and analysing any existing data, whilst planning out a bespoke marketing strategy for the next 6-12 months.
Essential Workwear is another stand-out example of a London based business for whom we achieved an amazing return on investment. Our case study details a 942% increase in sales after a digital marketing campaign of just 12 months.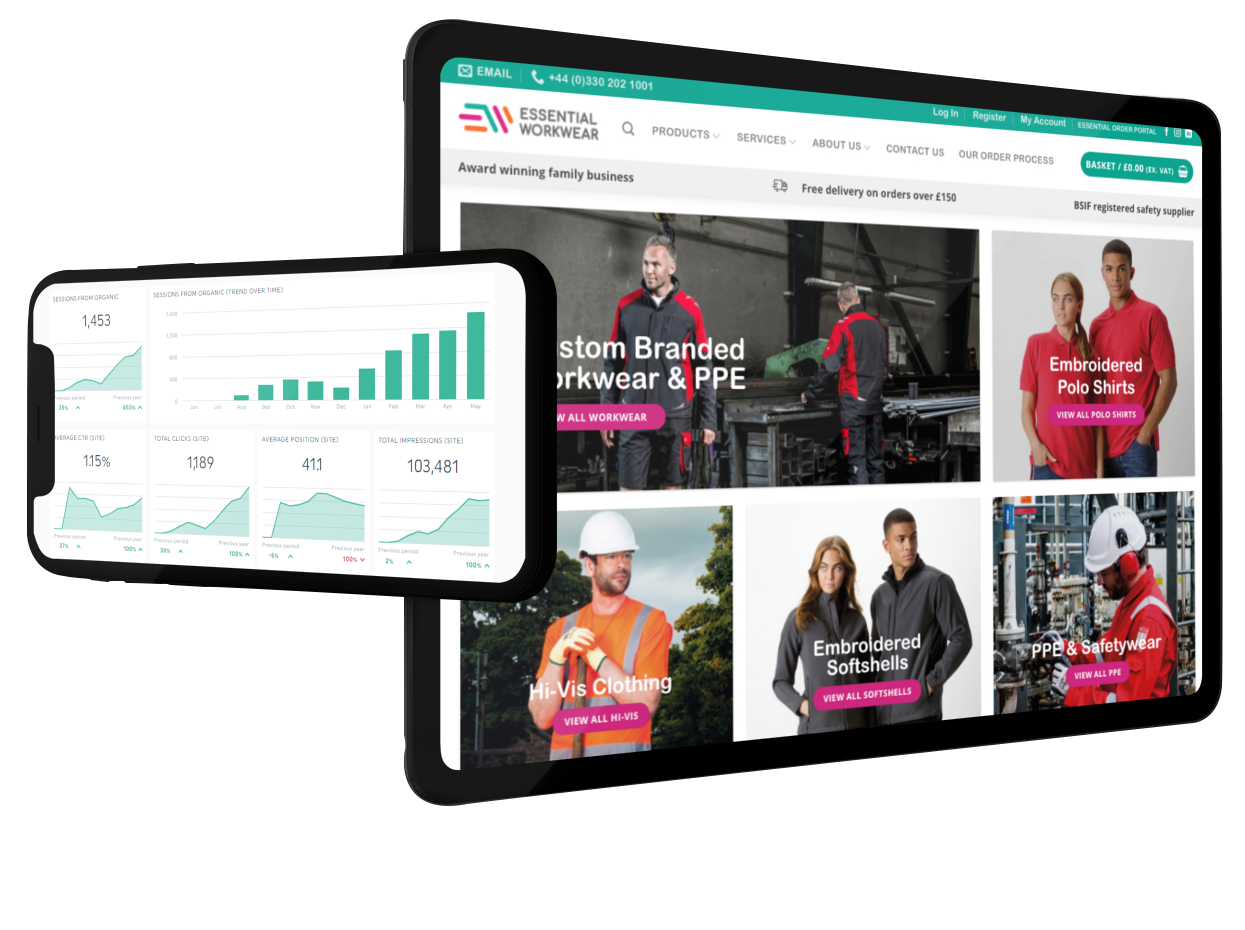 As a full service agency, we're here to help with all your online needs. Everything from designing a bespoke high-end B2B website, to generating potentially massive return on investment from comprehensive digital marketing campaigns. You can find out more at our Services page, or feel free to email us with your project brief.
We've linked to some further useful blog posts below that are ideal if you're reading up on digital agencies and understanding how they can help your business.