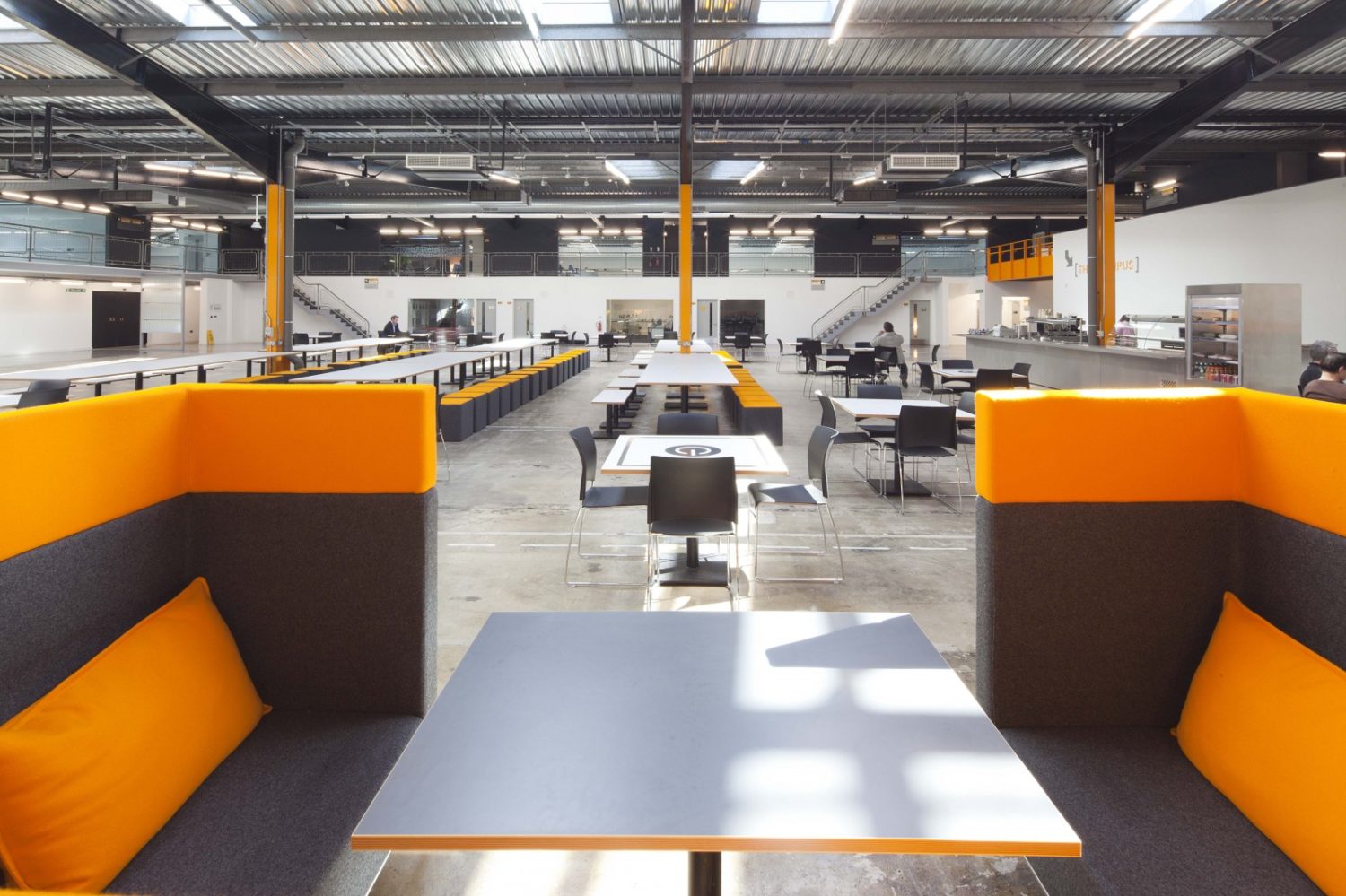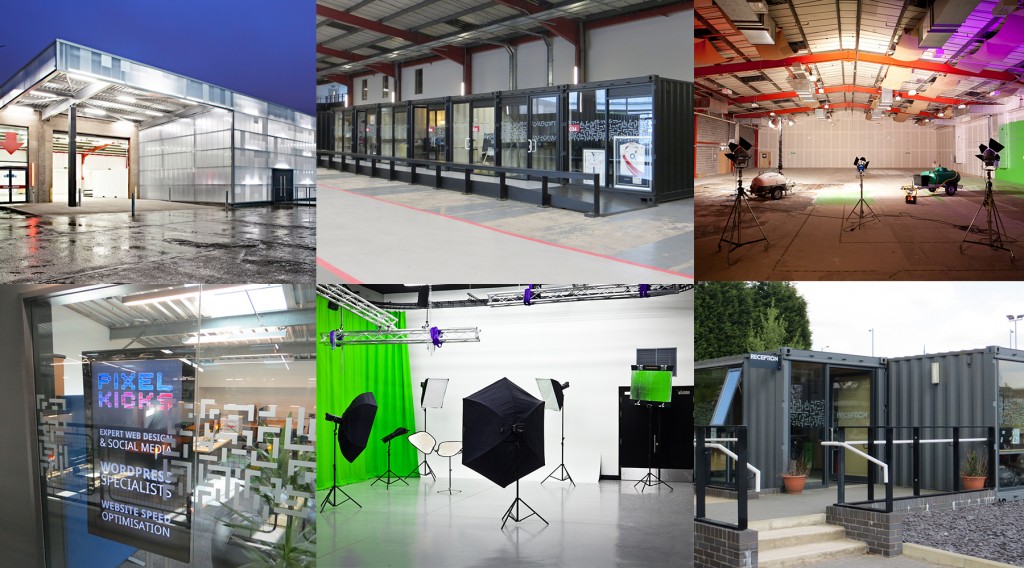 An office job isn't as boring as it sounds. It's not all pot plants and coffee. Although, I'd be lying if I said I didn't have a pot plant, which seems to be at the end of its difficult life. And also saying there's no coffee would be a big lie too. There's enough to keep an office-wide caffeine addiction kerbed.
But no – it's not always just suits, seriousness, charts and photocopying. Life in a modern office can be a lot of fun. We still face issues that you get in even the most boring of offices. Our printer regularly decides that it's going to challenge us with another paper jam, and now and then you can come back from a brew round with your jeans splattered in milk and your head hung in shame, because the carton is a bit leaky. That's actually happened by the way – we had milk squirting from both ends (of the carton, childish.).
However, the difference in working for Pixel Kicks comes in the location. We're based at The Sharp Project, a converted warehouse in Newton Heath.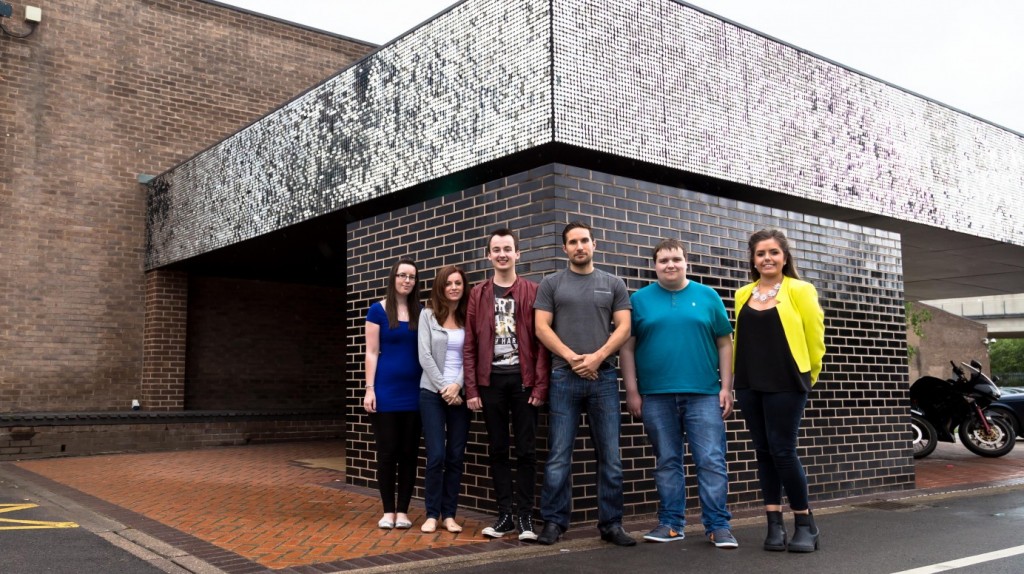 Glamorous, right? There's nothing we love more than abandoned industrial buildings in the middle of council estates.
Ok, maybe we're underselling it a little bit. The Sharp Project is actually an amazing place to work, and should be up there in the list of the coolest, most unique workplaces. One of the main examples that usually come to mind is Google HQ, where they've got slides and stuff. We don't have slides (unfortunately), but for a place that is the home of many small, independant digital companies, The Sharp Project gives you a real big dose of the wow factor.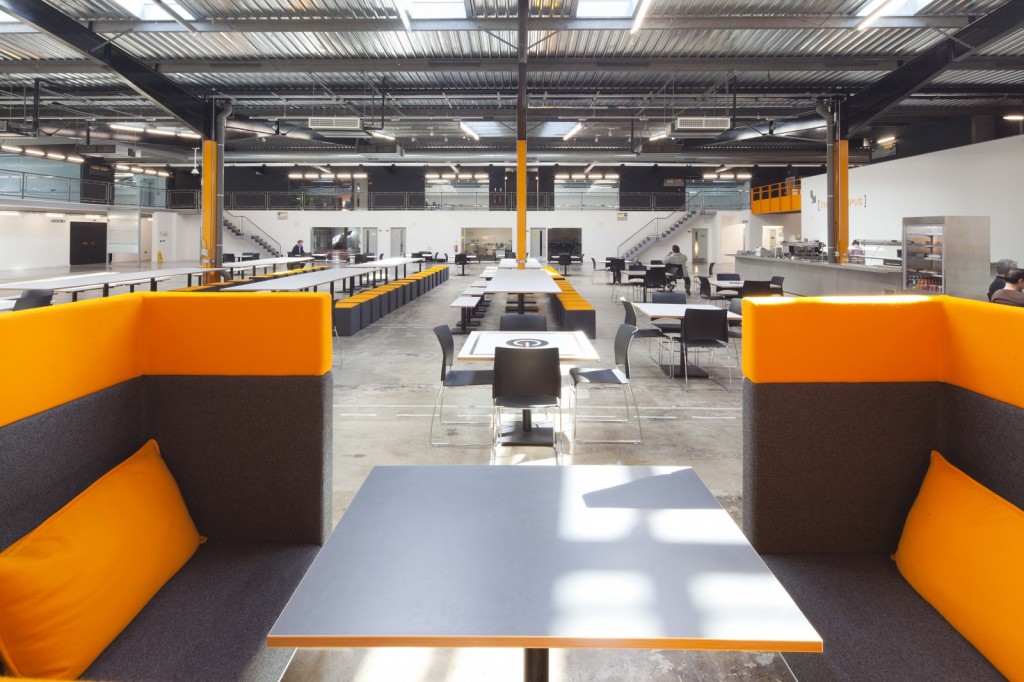 Sharp is home to businesses that range in areas from photography to SEO and web design (HELLO) to vegan shoes. But it's not just a case of us all being neighbours who sometimes bump into each other in the carpark or a corridor; The Sharp Project is the home of a small community, who work together at every opportunity and meet up on a Friday to have a drink at the in-house bar (Yes, we have a bar. TAKE THAT GOOGLE!).
As well as digital businesses, there are also studios here which have been used to film shows such as 'Fresh Meat' and 'Mount Pleasant', and also recording studios which have been used by stars such as star of The Voice UK himself, will.i.am.
But what makes The Sharp Project cool?
One thing we really love about this place, is the fact it doesn't forget its industrial roots. There's no covering up of the fact that this used to be a warehouse. The old, well-worn floor is still visible, as are the original warehouse stairs and railings (believe me, we've checked the old photos). Adding to the industrial feel are a couple of rows of old shipping containers, which have been converted into some of the COOLEST OFFICES EVER.
What replaces the old Sharp Electronics storage space though? Well, in the centre of a square of offices is a large open working space known as The Campus. It's the home of several freelancers, and also a good place to go and relax or discuss businessy stuff to get out of the office. There's a canteen, a pool table, table football, and a very competitive area dedicated to table tennis. And of course a bar, which we think deserves a second mention. Because, bar.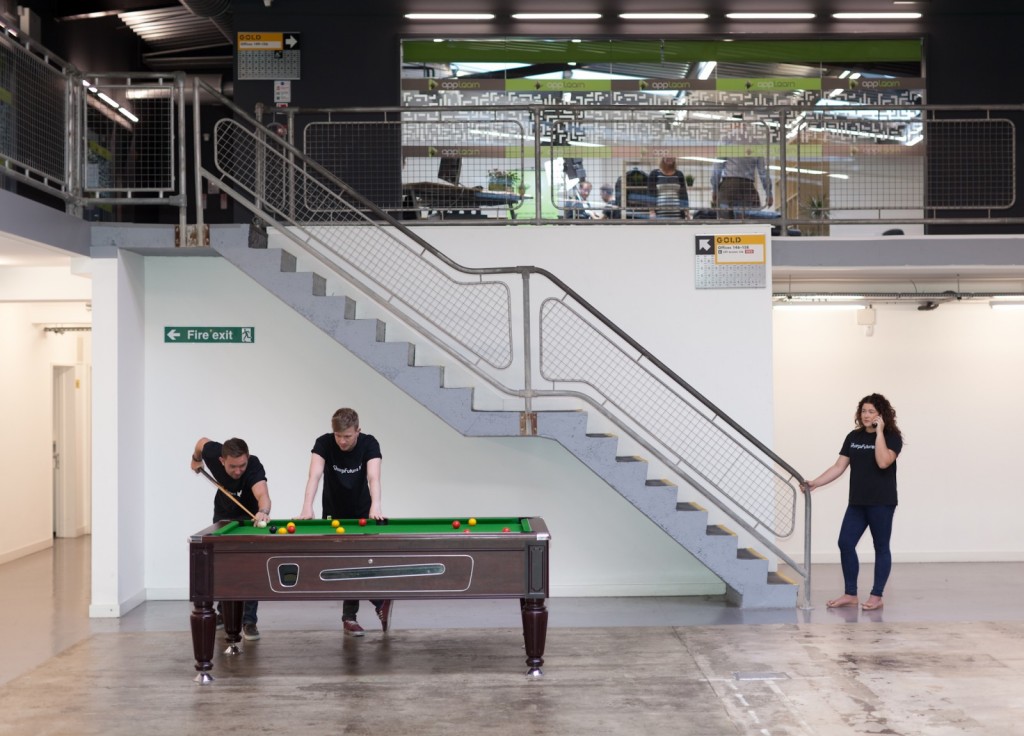 But what happens in between the eating, drinking, playing and erm, working? Well, The Sharp Project is often home to some big events. Back before I started here, the entire Campus was transformed for the super-posh launch of the new Jaguar F-Type. Even if fancy cars aren't your thing, there was champagne.
As well as launch events and big talks and stuff, there's also more informal things organised by the businesses here. Probably one of the best examples is when we, along with several other companies, decided to hop onto the 'Harlem Shake' YouTube trend of the time. Once, looking as 'normal' as we could, and again with One Direction masks on, to attract the huge audience our site OneDirection.net receives.
In short, sitting in an office at The Sharp Project isn't the same as sitting in an office anywhere else. In other places, the most exciting thing to happen might be a whip-round for someone's birthday, or maybe getting a new fan for your desk in the summer. If there was just one word to describe Sharp, it's: "different". I mean, the toilets once got closed because Jack Whitehall was filming in them, for crying out loud #MyClaimToFame.
Google HQ may have bloody slides, but slides aren't everything.
Although I wouldn't say no if we were offered one. Hint, hint.
[envira-gallery id="3220″]
Photo credit: The Sharp Project, Neilson Reeves, Novalis Photography and Pixel Kicks.