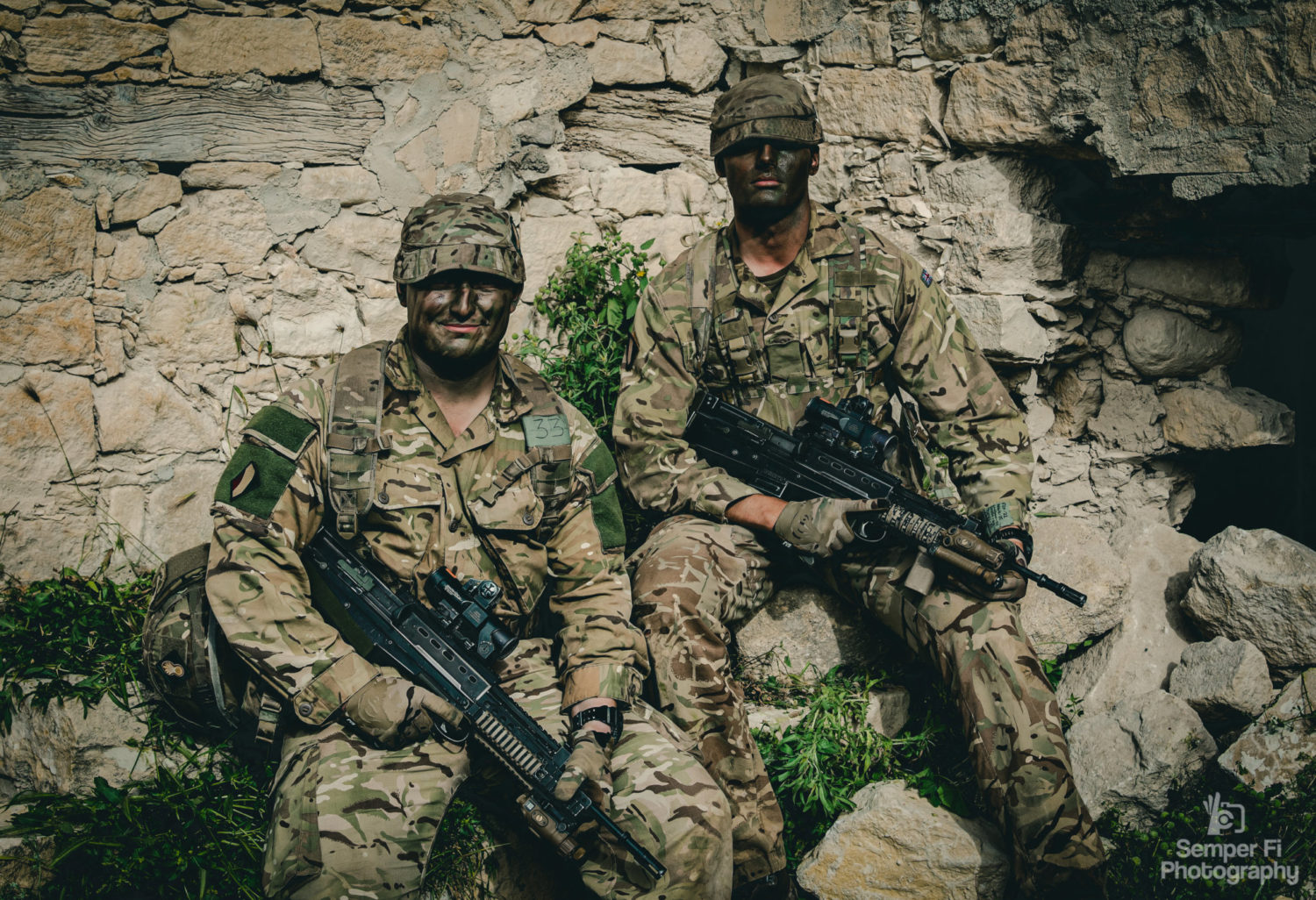 Serving in the British Army
My Army career truly began on the 10th December 2015, when I joined my regiment after spending 6 months at the School of Infantry in Catterick, North Yorkshire. After a quick spot of leave for Christmas, 2016 was upon us, meaning the small group of recently graduated soldiers I was a part of were to head to Chester to report for duty with 2nd Battalion, The Mercian Regiment. I arrived at the ideal time, as the battalion was enjoying something of a hiatus after deploying on exercises in Kenya several times in 2015. 
The slow pace gave the senior guys plenty of time to get to know us, and engage in some "character building" activities to mold us into effective members of the team. By June, we were on exercise in Poland. The 6 week exercise was invaluable in teaching us the importance of owning and learning from mistakes, while working hard to prove yourself to the senior ranks. After Poland, we enjoyed the calmest months of my Army career, not prepared for and happily oblivious to the operational pace of the next few years.
2017 saw my unit earmarked for the UN mission in South Sudan, and so training and preparation ramped up in intensity throughout the first half of the year. Deploying in July, we found ourselves providing protection for refugee camps that had been targeted by tribal militias, and quickly settled into a routine of work, gym, sleep, repeat. These 6 months in close proximity forged friendships that I will carry for the rest of my life, and underlined the importance of the "character building" from the previous year. Those of us who had arrived in 2016 had by now proved our worth, and had been accepted into the camaraderie of the platoon as equals.
After a Christmas and New Year spent on foreign soil we were delighted to get home in the early weeks of 2018. Having a month of post-tour leave meant that the year was in full swing by the time we returned to duties in earnest. Once again, our unit had been selected for operations, and shortly after a month-long exercise on Salisbury Plain in Wiltshire, we were being briefed up to fly off again. This time to Afghanistan.
Once again shipping off in July (something that became a running joke in the platoon, as one of my best friends found himself spending every birthday for 4 years either on exercise overseas or flying into an operational theatre), we landed in the beautiful mountain landscape of Kabul and the creature comforts offered by American hospitality overseas. These months passed without incident, meeting people from nations all over the world, and creating love/hate friendships with our American brothers/rivals.
Returning from Afghanistan, my battalion upped-sticks and moved to Cyprus for a 2 year posting, which was the final straw in my decision to leave the forces. With the majority of my peer group making the same decision, we deployed to Cyprus and did our best to make the most of the 7 months I would spend in the country, finally returning home in May of 2019.
Looking back, I value my time in the forces immensely, and have nothing but good things to say about many of my former colleagues. I view it as my version of University, and am glad to have left with my mental and physical health intact.
Leaving the Army, and falling into Digital Marketing
After leaving the Army, I was left feeling a little lost, not knowing exactly what I wanted to do. I knew that I wanted an Apprenticeship, and that I wanted to do something I would enjoy for years to come. This is where I found Digital Marketing. Throughout my years in the forces I had a keen interest in creating a brand through social media, and maintaining a creative output through blogging and photography. I stumbled across a role that would be well suited to these hobbies on the Government Apprenticeship website and duly applied. This unfortunately went nowhere, but in researching the industry I was hooked, I knew this was what I wanted to do. 
As anyone who has recently been in the job market knows, applying for positions is a numbers game. The more applications you make the better, as the attrition rate for candidates is eye-watering. One place that I applied to early on was a spot on a Juice Academy Bootcamp. They immediately caught my eye as being a unique training provider, and I was delighted to find out I had a place in their selection process. The downside was that it had been delayed by several weeks, putting it 2 months into the future from when I applied. During this time, I was having little luck with responses. I'd had interviews that ultimately went nowhere, and was surprised therefore to be offered a job the day before the Juice Academy bootcamp. I decided to go ahead with the bootcamp, a decision I am immensely thankful for.
Back to Bootcamp
Thinking back to my selection course for the Army, I think I experienced similar feelings of apprehension and curiosity as I did when walking into the reception of the Juice Academy. There were many more candidates than I was expecting, all looking nervous and nobody talking. Soon, those of us who had arrived early were shown into the main room, and waited for the remainder of the candidates. All in all, there were 43 of us, applying for 14 positions. To say the spectacle was daunting would be an understatement. Upon arrival we were all given numbers to wear on our fronts, deepening the similarities between the Juice Academy and my Army selection.
To level the playing field, the employers spoke first. They each had 3 minutes to explain their company, and were duly rushed if they overran. Following this, the candidates were all split into groups and asked to move into separate rooms. This was for our first task: Self-Portraits. The aim was to describe yourself as creatively as possible, using a variety of craft items. The second half of the test was to stand in front of the employers and introduce yourself in 30 seconds, using your portrait as an aid.
After the self-portraits, we moved on to making a short stop-motion video. The purpose of the task was to see how well we work in a team, and how we could adapt to using new tools quickly. Our video was a Rocky Balboa themed montage detailing a student's journey through the Juice Academy. It was a nice surprise to find out that we had won, and the video is still viewable on Twitter.
Rocky Balboa came through thanks to @TheJuiceAcademy #TJABOOTCAMP pic.twitter.com/b7FKNsrVjL

— becca (@beccajamess_) August 21, 2019
Throughout both of these tasks, the employers were dotted about, studying each candidate and no doubt deciding who they were interested in. This added an element of pressure during both tasks making it feel like an exam.
Speed Dating and the Draft
The most iconic part of the Juice Academy experience must be the "Speed Dating". Each candidate has a 3 minute interview, before moving along to the next interviewer. This is a loud, hectic experience with everyone making the most of their 3 minutes to sell themselves to the employers, while the employers are doing their best to ask all the questions they can and gain a good idea of the candidates.
I don't think I'll be forgetting the speed dating any time soon, as it was by far the most tiring part of the day, but the most nerve wracking was still to come. After the dating, there was a short break while the employers moved upstairs and began deciding who they wanted to hire. I can't speak for how stressed they were during this process, but everyone downstairs was biting their nails with anticipation. It wasn't long until numbers began to be called. When this happened, the candidate would gather their things and head upstairs to receive their offer. The most concerning part of this process was that they didn't come back down, they left the building through a different exit. This meant that the remaining candidates had no way of knowing which employers had hired, only adding to the apprehension.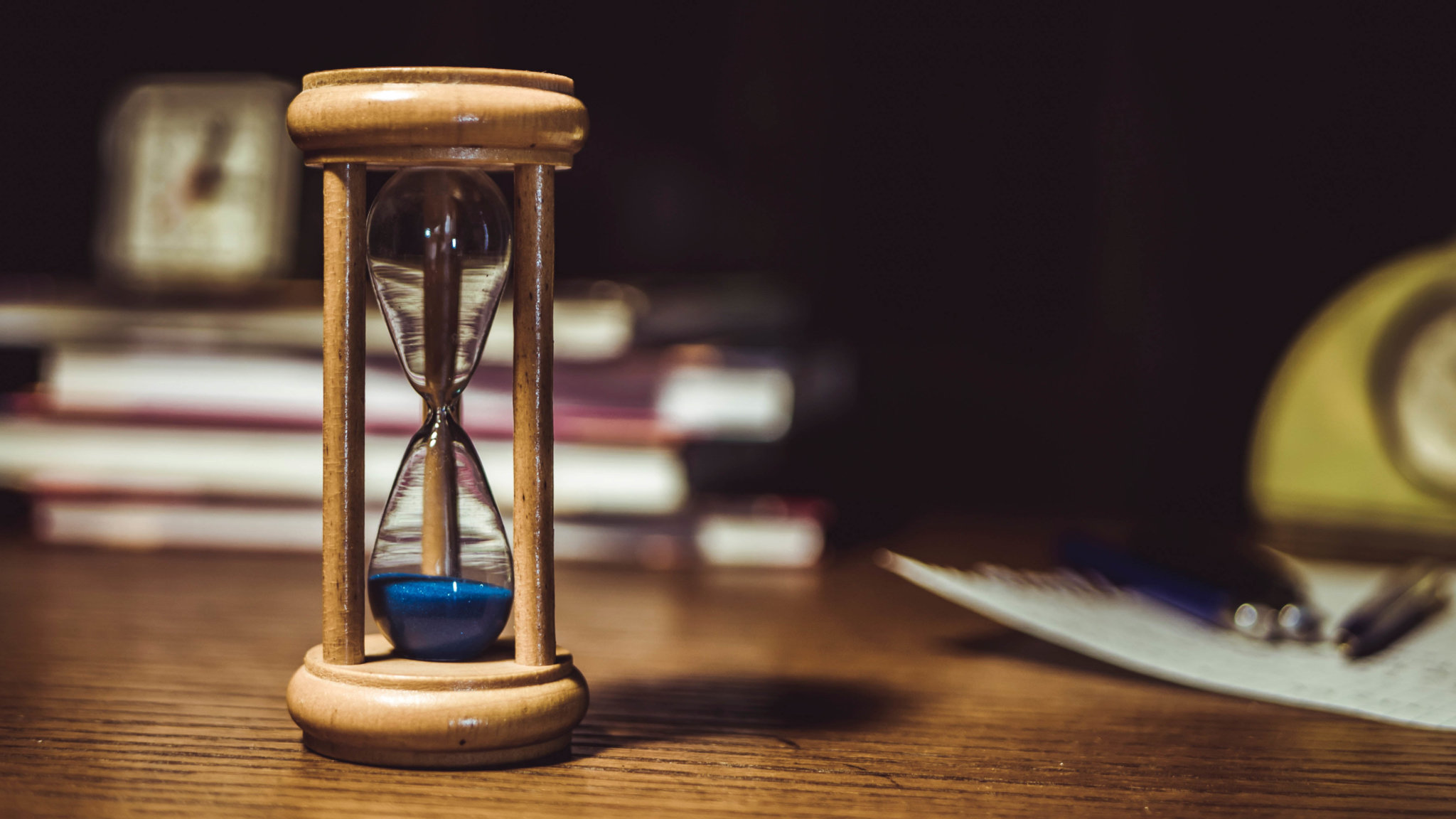 To my delight, the number 15 was called, and I made my way upstairs. I asked the staff member escorting me up who I was going to meet, but they said "you'll see" and left it at that. As we came out of the stairwell, I saw Chris sitting with a grin on his face in a meeting room, and I was shown in. From there Chris offered me a place and naturally I accepted. In our speed date we'd spoken about me wanting to work for a company that treated it's customers as well as its staff, and a boss that I got along with but pushed his staff. Pixel Kicks filled both of these requirements, and the indoor beer garden was a nice bonus!
So where am I now?
I've now been at Pixel Kicks for my first month, and it's been a hit the ground jogging experience. The best way to learn is through practice, and so from day 1 the company has had me writing blogs, creating posts and being introduced to analytics. I'm loving the job, the people are great and there's no shortage of work to be getting on with. I'm really looking forward to learning more and putting those skills to use. As a Junior Content Producer I can really flex my creativity, and in future am hoping to get some photography included in my work.
For those looking to get into the industry, I would also recommend interview coaching or a cv writing service to help prepare for the Juice Academy bootcamp.