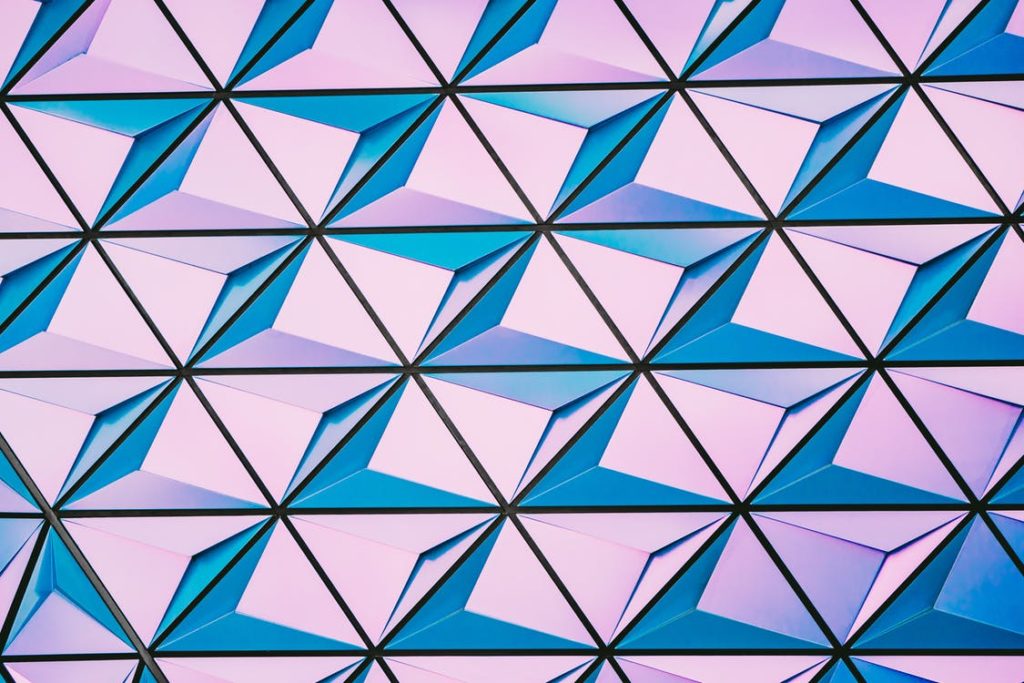 We're always looking for new social media tools to add to our bag of tricks. Over time we've come to settle on a select few that really make a difference to the way we do things here at Pixel Kicks; and with such a wide variety of systems out there, we're always keen to give new features a go on a trial basis.
With that experience behind us we feel comfortable putting together a ten-strong list of vital social media tools. The addition of just one or two of these tools would be helpful for any business that wants to push on with their social media marketing.
1. Hootsuite
There are an abundance of social media management systems across the internet. They are designed to help users manage multiple social media channels from one place. Hootsuite is one of many, and widely received one of the most efficient social media tools for this purpose.
Without logging in and out, users can jump from account to account with the click of a mouse. This enables you to view multiple 'streams' of tweets, posts and interactions all from the comfort of one screen. It offers users the ability to cross-post across multiple media channels, add in their mobile app and you're looking at as accessible a tool as you will find. Hootsuite offer analytical reports sent via email on a weekly basis. They summarise everything from link clicks to follower growth.
The free plan suits one person perfectly. It allows you to integrate three social media accounts and track them with basic analytical insight. Users can schedule up to thirty social media posts at any one time, in addition to two RSS feed integrations. Hootsuite provide an online help centre that answers practically any FAQ you may have.
2. Bitly
Link 'shorteners' take long URLs and convert them into neater, tidier options. We find that using shortened links helps with the look and feel of our social media content. This is especially important if we intend to drive traffic to an extended URL.
Creating a link using Bitly is incredibly simple. Users paste a full URL into a box, then sit back as Bitly processes it in a matter of seconds. These links can be branded and optimised to suit your objectives. As you will see, we're all about social media tools with an emphasis on speed and convenience.
Being able to track and compile click data is very useful in terms of campaign analysis. Bitly's Enterprise service has been built to serve businesses who operate their campaigns on an organisational scale, but the free version should do you just fine if you're starting out.
3. Stencil
The team at Stencil boast that their social media tools are the 'the fastest way to double your social engagement.' It's easy to see why. They offer users a platform to create quick images for social media sharing. The entire product has been designed with ease of use in mind, and Stencil comes packaged with literally millions of free background photos for users to browse.
This works particularly well if you need a nudge in the right direction, as there are hundreds of templates for you to fill with your desired text copy.
Stencil advertise their free version as one 'For The Hobbyist', which lends itself perfectly to anyone starting out in the world of social media marketing. Without paying a penny users can expect to create up to ten images per month, but Stencil do limit access to the wealth of stock imagery and icons. As you would expect, the paid versions open up wider ranges of features for users to explore.
4. DashThis
Marketers need to be able to report back to their clients with the exact information they're after. DashThis is a simple client reporting tool that allows users to gather data in one convenient report. The reports can then be exported via PDF or emailed direct through the platform.
With DashThis there is the ability to integrate your report with pretty much any data source out there on the web. Once integrated, the data will update in real time to reflect progress across the course of a campaign. This is absolutely crucial if you are working towards key performance indicators.
DashThis offer a fifteen day free trial which means there's an opportunity there to try it out and play around. The clean design and wide range of data integrations make it our choice for monthly reporting here at Pixel Kicks, and at the prices set, you'd be hard pressed to find more flexible social media tools for reporting.
5. Klout
(Klout deactivated on May 25th, 2018 – Check out Fit Small Business' social media graveyard for a list of tools that are no longer with us.)
Klout gave users an indication of how influential they are on social media. Social influence is defined as the 'ability to drive action.'
Once accounts were connected to the system, Klout was able to measure social influence and score it accordingly on a scale of 1-100. It considered a wide range of social activity as part of its algorithm. Those included follower numbers, page likes, social interactions and reviews. Klout also provided a feed of recommended topics for users to explore. Users could stay on trend through this feature.
Reviewing social media activity is a big plus point. It gives a business the ability to put a solid number behind its social media performance. For businesses that are on the lookout for a social media influencer to work with, Klout provided a method to identify and pinpoint the personalities that are keeping active. Buzzsumo can do that job too, though, so read on for more.
6. Buzzsumo
With Buzzsumo, users gain access to a powerful social media tools that highlights popular content types based on topic. This is an essential tool for content marketers that are on the look out for engaging, shareable content for social media. Without a tool like this we would be inclined to trawl through social media platforms, blogs and news sites manually. All Buzzsumo requires is a piece of search criteria, and away it goes.
Users gain access to valuable content insights with breakdowns of what people are talking and searching about online. It delves into where these conversations are physically taking place, which is vital information with regards to planning which social media platforms are optimum for a campaign.
Similarly to Klout, Buzzsumo users can access a range of influencer information to determine who their audience are most likely to listen to.
Buzzsumo is a paid service but regarded as the pinnacle of social listening. There are free alternatives available across the internet and we advise that you have a play around with these before signing up to a full version. Alternatively, Buzzsumo offer a fifteen day free trial.
7. TweetDeck
TweetDeck is one of the most popular social media management tools around. It is a a service dedicated solely to the management of Twitter accounts, and much like Hootsuite, it allows users to monitor various Twitter accounts from one hub as opposed to continually logging in and out. This is helpful If you manage multiple businesses' accounts as part of your job, or if you operate multiple personal channels.
Features of the TweetDeck tool include post scheduling and cross posting. There are also no limits to the amount of streams that a user has, so you can monitor the activity of the accounts you are following alongside your notifications, mentions and messages.
TweetDeck has been around for years and is one of the trusted, reliable social media tools for management. The organisational tools on offer make TweetDeck a great Twitter-focused alternative to paid platforms like Hootsuite, and the clean layout design means you'll get used to it in no time.
8. Feedly
As the name suggests, Feedly is a feed reader. Feed readers are tools designed to aggregate content in to one clear stream. This makes it possible for users to quickly scan headlines from a variety of different sources. This ability is seen as a huge marketplace advantage because all of the content you need is in one place. It removes the need to continually check websites for updates.
The way it works is quite simple.
First of all you need to create a Feedly account. After that, you needn't do more than subscribe to the RSS feed (Rich Site Summary) of the website you want to keep in touch with. Feedly will also give you categories that you can explore. Each category will include featured blogs that users can subscribe to instantly. This is an interesting tool for social media as it works to keep you informed and inspired through the blogs you subscribe to.
Feedly's free plan allows users to build up to three feeds using up to 100 different news sources. For a nominal monthly fee the platform's services are increased greatly. You will be able to build feeds without limits and set up Google keyword alerts.
9. Canva
Canva offers a similar service to Stencil, but while the latter focuses on the creation of images as quickly as possible, Canva encourages its users to create 'amazingly simple' graphics with a professional quality.
While Stencil offers an abundance of stock imagery and icons, Canva has thousands more templates to hand making it perfect for beginners. Canva allow their users to upload their own images which makes it a much more viable choice if you have a particular design already in mind. Their Learn content is a fantastic bank of knowledge offering guidance to those who need a push in the right direction.
No matter if you're new to design or trained in the field, Canva have created the perfect platform for us all to create stunning social media content, documents and presentations in a straight-forward and simple manner.
10. Fastory
You're familiar with Canva, now meet Fastory. Fastory works like Canva but with the aim of producing interactive social media content for mobile. It pushes users to make the most out of their mobile content with perfectly designed themes that are optimised for a variety of business goals. It's a great way to elevate your social media campaign to the next level by introducing solid Instagram Story and Snapchat content.
The Fastory editor guides users through three simple steps to create an engaging Instagram story or Snapchat post.
Choose a text animation
Upload a background image or video
Watermark the content with your logo
After publishing the content on Fastory, it will send the post straight to your specified email address. You can then download them on your mobile phone and upload it to your desired social media channel.
Extra – 11. Lumen5
We had to visit this article to tell you about Lumen5, an online video maker that is powered by artificial intelligence to help users generate content from text sources such as blogs.
By simply entering the link of your blog post into the generator, Lumen5 will automatically fetch the copy that works to populate a storyboard for you to edit. From here, creating a video for social media is super easy – factors such as scene length, text positioning and keyword highlighting are all handled directly by the platform's A.I. removing a lot of work and helping marketers to focus on other areas.
As well as being able to import your own media into a hosted library, users also have access to millions of photos and video clips to help them create the perfect short piece.
These are just ten (well, eleven now!) of the hundreds of worthwhile and helpful social media tools across the internet. If you want to discuss any of these in more detail, or have a general enquiry about social media marketing for your business, you're more than welcome to drop us an email.