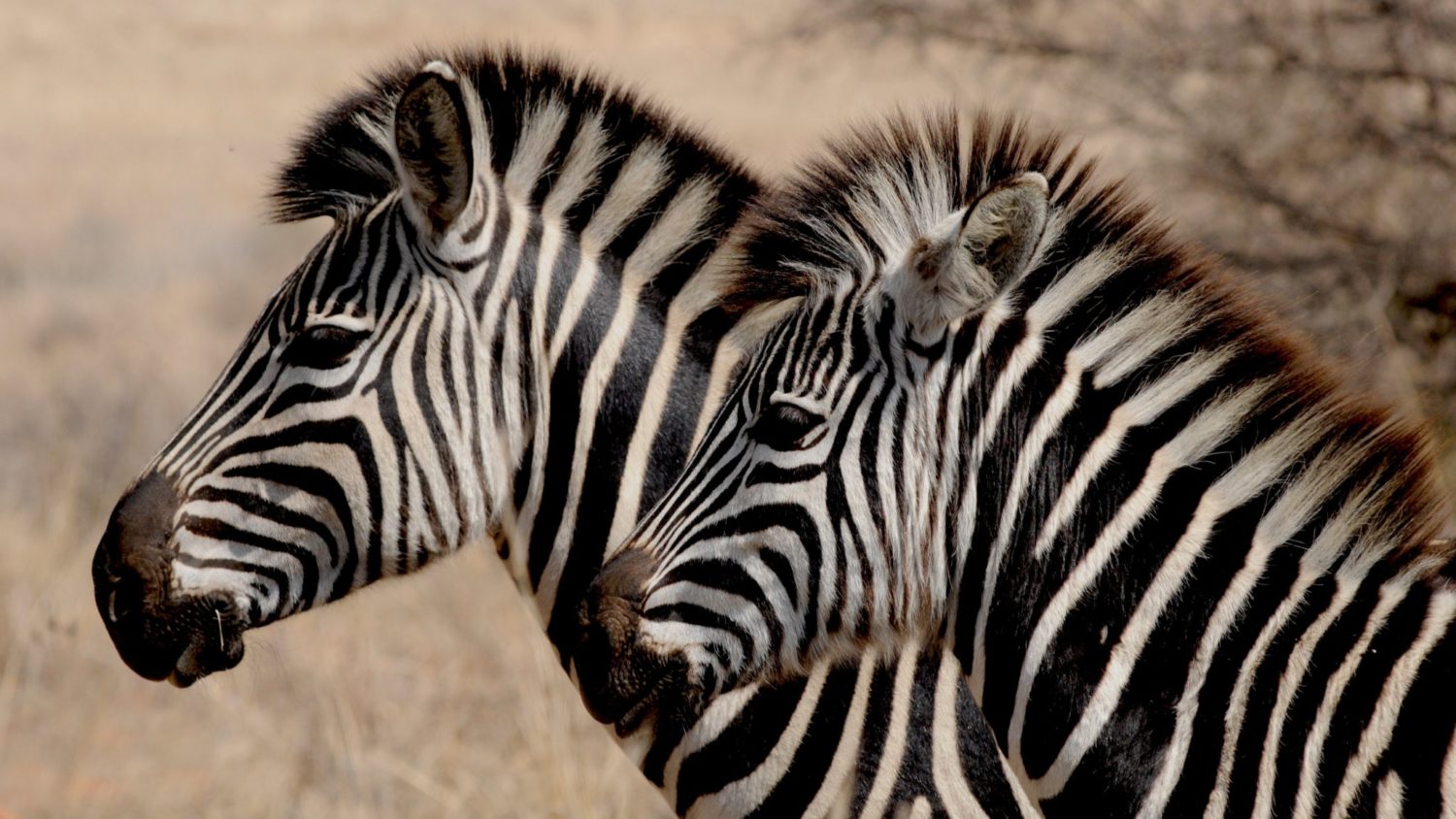 2017 was another year of impressive technological development, with the online world's continually changing landscape introducing new trends and culling old techniques in the field of web design.
Here at Pixel Kicks, our work this year has seen an increased use of video, mobile-first design, SSL security by default and bigger focus on the customer journey. When starting any new website project, one of the most important tasks is to figure out exactly what the website is trying to accomplish, and planning out the user journey. This process, plotted out initially using wireframing apps such as Adobe XD, helps the project go smoother and sets clear goals for both us and the client to follow.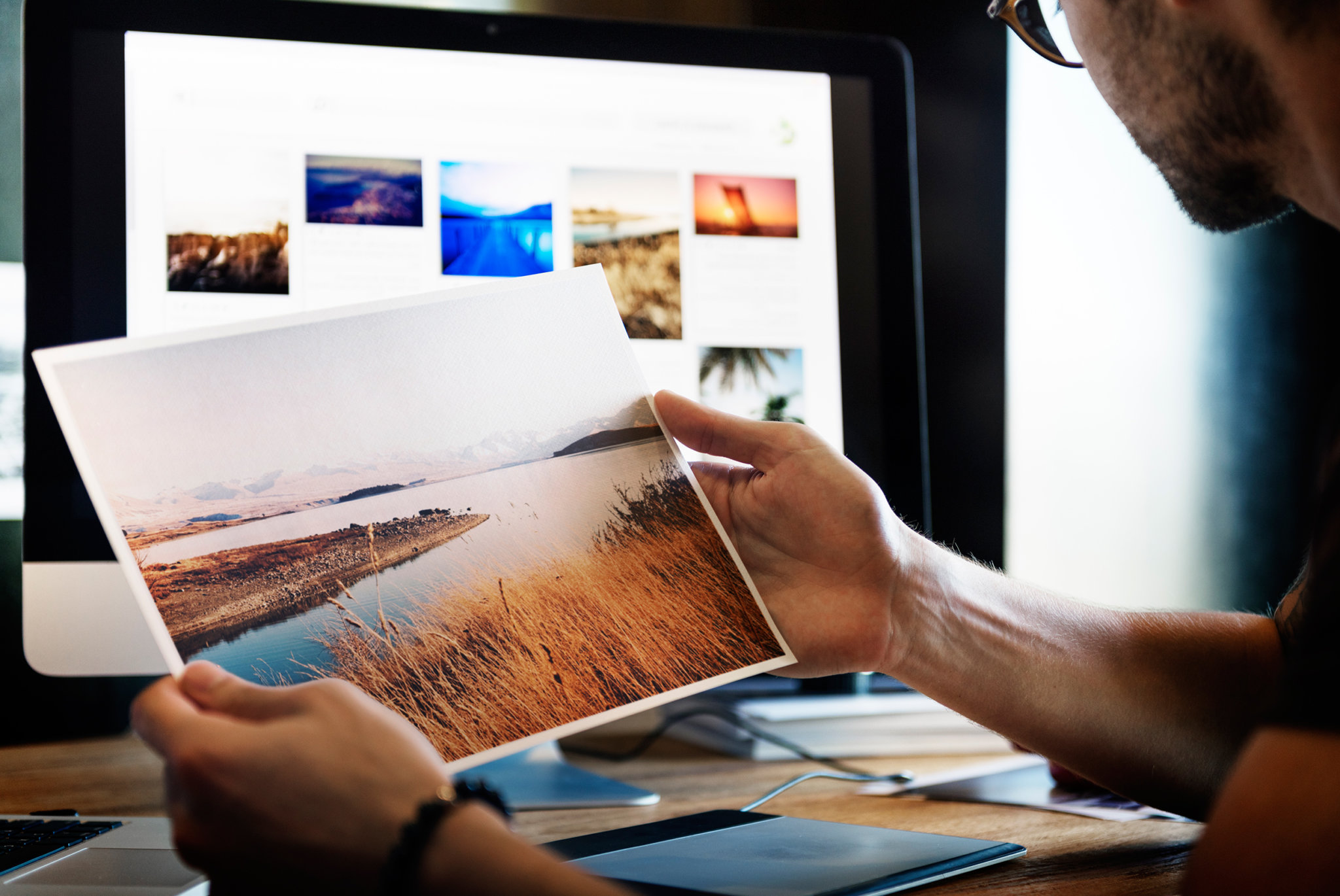 Last year, we got in touch with a number of web design experts and agencies from around the UK & Ireland, asking them for their opinions on how web design would change in 2017. Moving onto 2018, we've again contacted web designers and agencies from all over the country, asking them two questions:
1. Looking back at 2017, how do you feel that web design has evolved, and has it done so in the way you expected?
2. Looking ahead to 2018, what changes do you expect to see in the web design field?
Some current hot topics that are increasingly having a strong influence include the following:
Even more mobile-friendly layouts
Voice search & virtual reality – will we see more experimentation here?
Bolder fonts and brighter colours
Sticky elements – bottom, left & right to become more commonplace?
Inventive grid layouts
Further increased use of SVG's – is 2018 the year of the SVG?
Subtle icon animations – can we liven up clean icons?
Gradients – everyone loves a gradient, right?
Here's what they had to say…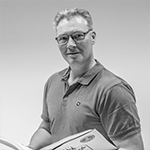 Mark Bate – Bate Brand Communications
1. Looking back at 2017, how do you feel that web design has evolved, and has it done so in the way you expected?
There has definitely been an emphasis on the importance of getting the user experience element of web design right. Statistically, around 70% of users are now browsing on mobile devices, so this focus on usability is definitely something we expected. Of course, Google penalises websites in search engine rankings if they are unresponsive, so designing websites that are adjustable to all screen sizes and resolutions is an absolute must – and will be for the foreseeable future!
2. Looking ahead to 2018, what changes do you expect to see?
Whether they are brands, developers, designers or even copywriters, more and more people are understanding the significance of, and adopting the use of video online. For Google, video is King! I think that the use of 360 video in particular is one to watch: it's becoming increasingly accessible and hopefully there will be lots of new ways to embed this exciting technology into web design in the future.
---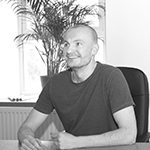 Kevin Woods – it'seeze Websites
1. Looking back on 2017, how do you feel that web design has evolved, and has it done so in the way you expected?
In 2017, we've seen web design start to simplify far more than we expected, with more of a minimal movement taking place than there has been in recent years.
Before this year, it was common for more and more visual elements to take centre stage – e.g. parallax scrolling and sections within the website. There is still a massive demand for animated elements and sleek movements to form part of the design, but these are becoming increasingly more subtle. For example, parallax has been edged out over the last year in favour of other scroll-based animations, such as split-content sections that fade or float in at different speeds.
One reason for the popularity of these scroll-based animations is that this year we've also seen it become much more widely accepted for websites to feature a large amount of scrolling. Previously, people wanted all of their most important content above the fold, but now thanks to the ease of scrolling on touchscreen devices there's more room to play with, which has lent itself perfectly to 2017's focus on minimal styles.
2. Looking ahead to 2018, what changes do you expect to see?
Following on from this year's focus on simplification, mobile layouts will become more simplified and intuitive in 2018. With the rate that technology is progressing, mobile UX is everything now, and as a result interactivity is constantly improving. We'll see this continue well into 2018 and beyond with mobile-friendly layouts becoming even more interactive and playful – but they won't be complex, they'll be clean, easy to read, and effortlessly navigable.
Predominantly white backgrounds are definitely still 'in', and this will continue well into the new year, but we'll definitely see the trend for vibrant colour schemes come into play more in 2018. Major brands are already starting to adopt this approach, with both Dropbox and eBay having recently launched dramatic rebrands, and this could be indicative of a wider trend for bold colour pairings and gradients next year, with these shades no longer just confined to accent colours.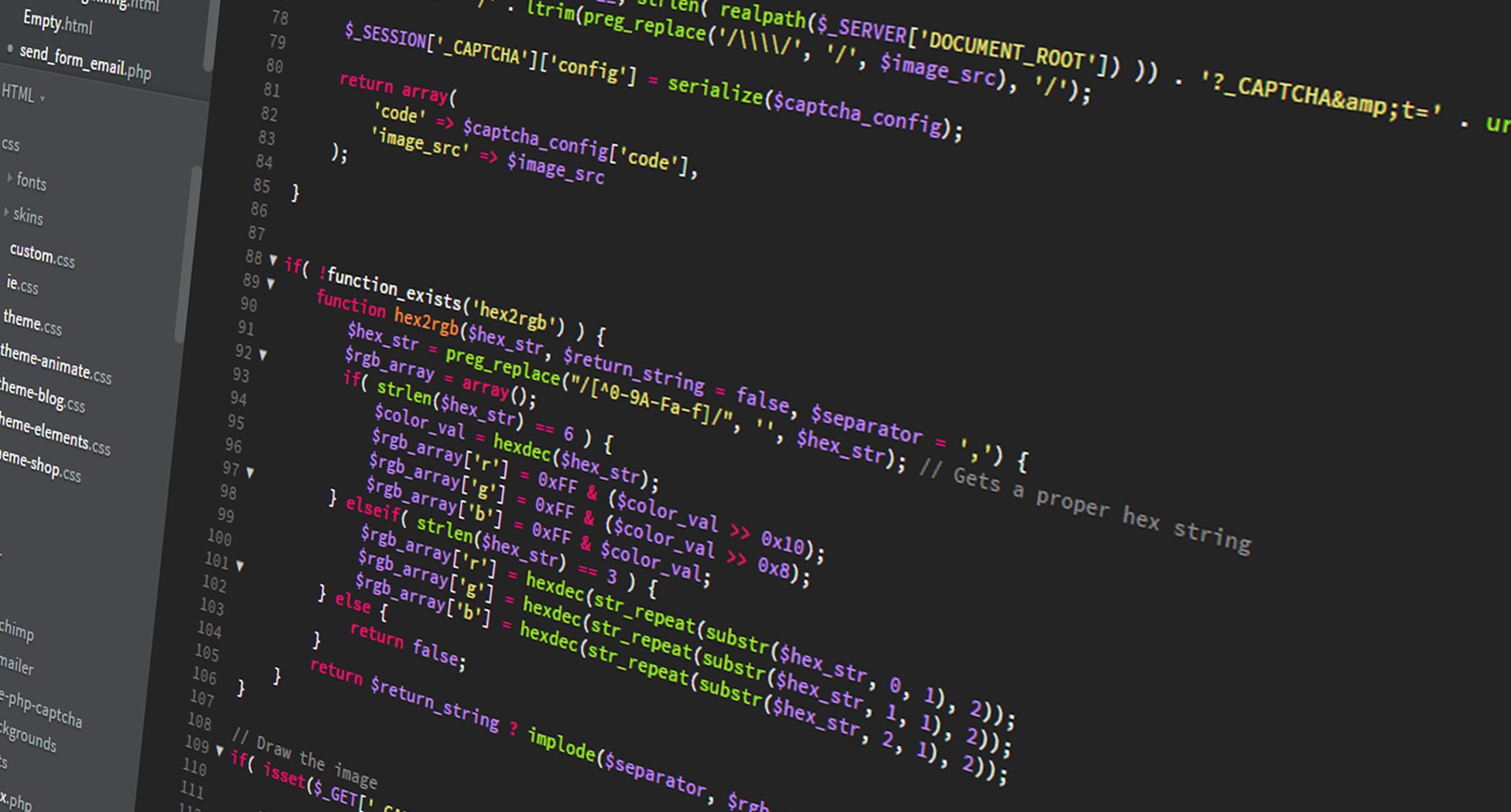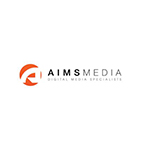 Craig MacDonald – AIMS Media
1. Looking back on 2017, how do you feel that web design has evolved, and has it done so in the way you expected?
In 2017 we have seen the increased use of large imagery, bold typography, video and focus on animations.  This is also accompanied with the use of bold vibrant colour schemes.  Design has also changed to a mobile first approach.  This is due to the changing habits of web users from desktop to mobile.
Designers are being braver with their use of colour, the use of over saturation on web colours has also become more apparent. This shows that as the designer evolves with their work.
Trends come and go and thankfully the bevel and drop shadow have had their day.  Flat UI is here to stay! Many clients comment on how they want to find things easier on their phones.  Therefore, a mobile first approach should be taken – always!  Careful consideration should be given to navigation and how to keep complex navigation systems simple for all users.
Why are we using sliders in 2017? They are redundant now though.  They are still wanted by marketing managers who think they know how customer interact.  People won't wait to see the second, third or fourth slide on the slider.
2. Looking ahead to 2018, what changes do you expect to see?
Going forward to 2018 we will see the continued use of colour evolve to be more daring.  The increase of video will continue as more people expect to see it.
The use of animated logos will also become more common.  Short simple animations will be more widespread using svg animation.  This can be from the company logo to small animated icons for people to interact with.
The use of scripting will also help with interactivity on websites allowing people to spend less time completing forms.  Making it easier for conversions where it matters.
I wouldn't say 2018 will be the year that changes design or the web experience like the way design was changed in 2012 with flat UI design going widespread.  Though it will evolve furthermore.  I would like to see a greater focus on new unusual layouts of websites giving fresh appeal new ideas.
---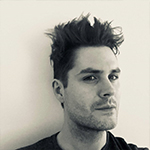 Richard Bateman – West Four Street
1. Looking back on 2017, how do you feel that web design has evolved, and has it done so in the way you expected?
2017 carried on from where 2016 left off where strong emphasis on mobile web design was very much at the forefront of many web designers minds. With the statistics showing a continued rise is mobile users accessing the web via their smartphones and tablets this was always going to be inevitable.
There was much hype around the use of infographics and this is certainly one predicted trend that really gained momentum. The use of strong, bold typography too was very evident throughout the year.
It's been interesting to witness more and more designs come into play on the web that would normally be associated with print design and with came more intricate and engaging concepts being used.
UX (user experience) design though has been the most noticeable 'trend' that just continues to expand and with augmented reality pushing to be noticed online I personally think that UX will continue to be on the lips of both designers and clients who too are becoming aware of it's importance.
2. Looking ahead to 2018, what changes do you expect to see?
As mentioned before, augmented reality is pushing to be noticed and will introduce new challenges to designers as well as open up many new avenues in regards to our creativity.
The introduction of irregular grids too will be heavily adopted too, moving away from the current trend of the 'boxed' layouts we see.
The hamburger menu will continue to gain popularity over your more traditional inline menus as more and more users become familiar with how it works, due in part to the increase of mobile users on the web. I potentially see the hamburger menu being the most commonly used menu by the time we hit 2019. The various different approaches to the UI (user interface) with the hamburger menu will no doubt spark more creative options as well as much debate too I'd imagine!
And finally, I see Scalable Vector Graphics (SVGs) being used more and more. Certainly as we witness a far more interactive web coming to the surface with the clever use of infographics, online multimedia experiences and popularity of 360-degree imagery being used. With continuing improvements in broadband & mobile speeds across the globe, web designers and developers have a hell of a lot more freedom to push the boundaries and express ourselves than we did say, five years ago, whilst still keeping in mind the importance of accessibility which in itself was a hugely popular trend in web design just over a decade ago and it's still a worthy trend today, without any doubt. One that should not be forgotten as we have more and more 'toys' to play with as the web evolves.
---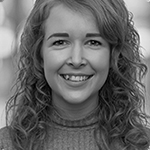 Emma Buckee – PS Website Design
1. Looking back on 2017, how do you feel that web design has evolved, and has it done so in the way you expected?
Embracing the humble nav bar
We seem to be outgrowing the 'traditional' horizontal nav bar, but in many cases this is in favour of bringing navigation to the forefront of the design, rather than hiding it away within a burger as I expected to see more of. I have seen a lot more examples of the navigation experience being used to inform the design, rather than the other way around. Simply being able to click between pages and load these as normal isn't enough. Navigation is becoming a focal point of websites which is being treated as an exciting design opportunity, rather than a threat.
Letting the load effects do the talking
The simplification of design elements to make way for impressive load and scroll effects is something I've seen a lot of this year. Considering how a site design will move and evolve in the hands of the user is more important than ever- static page design is becoming a thing of the past thanks to the success of the parallax scroll. This means that us designers need to start putting on our developer hats more often, so that we can tailor our work to take advantage of some of these exciting possibilities.
2. Looking ahead to 2018, what changes do you expect to see?
Bringing icons to life
With animated SVGs becoming more common, I'm expecting (and hoping) to see the humble icon brought to life more. I'm not talking about them hopping up and dancing around the page on hover, but subtle movements can really add depth to a simple icon or illustration, as well as enhancing the user journey. As a self-confessed icon fiend, the opportunity to explore how these can be incorporated into web in new and exciting ways is a win for me.
Taking a mobile-first approach
It goes without saying that great responsive design is crucial, and I expect this to gain prevalence over the course of 2018, with a mobile-first approach being adopted more frequently as the number of people viewing sites on mobile devices continues to increase. There really is no excuse for websites to not have at least a basic responsive design approach, and over the next year users will begin to grow more impatient if a site doesn't offer this, and ultimately go elsewhere if they can.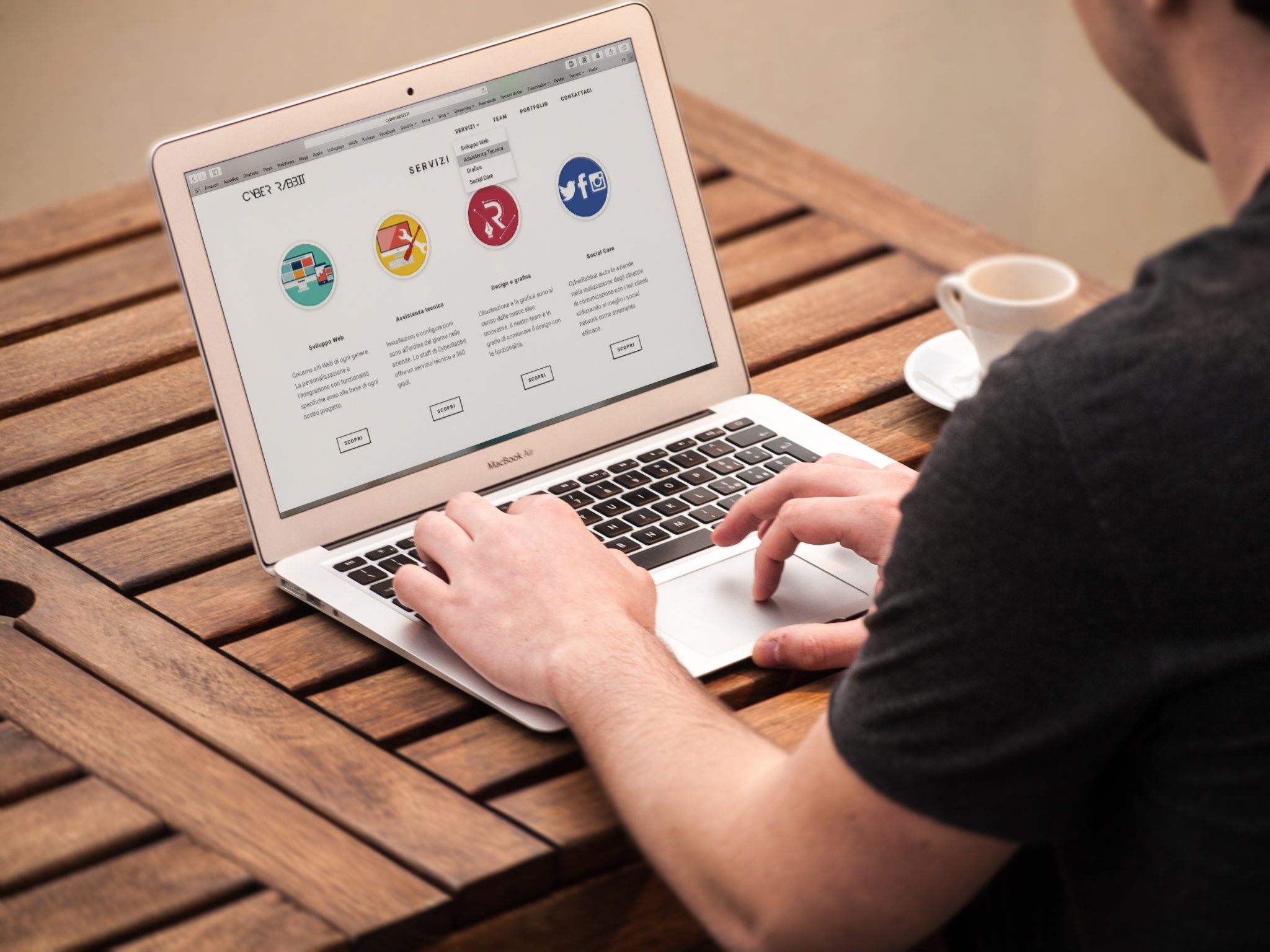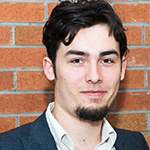 Joe Chamberlain – Heart IT
1. Looking back on 2017, how do you feel that web design has evolved, and has it done so in the way you expected?
Web Design has moved towards striking, contemporary design throughout 2017. We've seen a trend in moving away from your usual boring stock imagery, and more of a focus towards 'real' photos, used sparingly. A bold feature image followed by clean design has been a consistent trend that we've seen over the year. On top of this, the use of clean-cut typefaces are starting to be used in replacement of photos. People are starting to bring in colour and design through their css and fonts, and less so with photography.
2. Looking ahead to 2018, what changes do you expect to see?
Heading into 2018, we expect to see a reduction in the use of video and other 'filler' content on websites. Customer experience, UX and mobile should be at the forefront of every web designer's mind – videos simply don't work well in these areas the majority of the time. In our fast-paced lives, we want answers instantaneously without having to search needlessly on a website. In 2018, a website should be simple and straight to the point with all of the important bits available right away. We'll also begin to see more modular-based website design. Websites will be designed with neat boxes and structure in mind, with different sections separated by subtle dividers.
---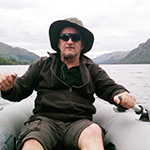 Chris Giles – CGain
1. Looking back on 2017, how do you feel that web design has evolved, and has it done so in the way you expected?
Faster websites, SSL enabled, are now becoming the norm even for small businesses. In 2017 I have seen much more of a push towards HTTPS/SSL certificated websites. This is now very much catching on amongst clients and end-users. Another area of growth has been the migration amongst hosting companies towards faster servers, both shared and dedicated.
Landing pages have become lighter, faster and more impactful – particular if the client is running an Adwords Campaign. Better landing pages have not only improved organic search ranking, they have also improved quality scores in Adwords. This reduces costs-per-click!
2017 has also been the year of reviews. More and more sites are including customer reviews from platforms such as Google and Trustpilot due to their effect on organic search engine rankings.
I have also noticed that web design experts who would previously take on almost any kind of work are now specialising in particular niches or areas of interest. It's great to be choosy, and to just concentrate on those projects you have a passion for.
2. Looking ahead to 2018, what changes do you expect to see?
SVG file formats will I think become more common. They are smaller in file size, load faster and look better on all almost all devices.
In the continued drive towards speed, many more sites will be featuring AMP compliant pages to enhance performance on mobile devices.
I also expect to see more and more quality original content including articles, images and videos on websites. With the amount of competition around for every business on the web increasing weekly, those with original and quality content will stand out.
---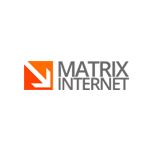 Web Design Team – Matrix Internet
1. Looking back on 2017, how do you feel that web design has evolved, and has it done so in the way you expected?
1) The first spot was: Welcome back gradient!
Yes, the gradient is back. An age of flat design is being finished, and the gradient is resurfacing. BUT… in a more elegant way than before, you can be sure. You can take as an example some big brands that are using this new trend: iTunes, Spotify and, Instagram.
2) Icons, more important than ever.
The use of icons has been essential in 2017. Icons can visually express ideas, actions, and objects.When done right, you can communicate the concept or idea of the action much more efficiently.
3) 2017 – said yes to videos
Videos have been used more and more and it seems that they are here to stay. Reasons? While images are static, videos are dynamic. Aside from video's ability to easily hold the user's attention, video also works as a means of telling a story and connecting with the user.
2. Looking ahead to 2018, what changes do you expect to see?
All the websites can say something. Just a Few websites can keep the conversation. We know that the habits of consumers have changed and with this change the new consumer has emerged. Digital, global, and multi-channel, the new consumer now seeks more value: he wants a relationship.
And that's when storytelling comes on the scene!  Although the strategy is not actually very new, it is becoming more relevant according to the trends in communication development. Marketing and Advertising use this feature to get closer to your audience by creating a closer relationship.
Telling a story creates a much stronger bond with people. For example: Instead of your website explaining a service it offers, it could tell the story of someone who had their routine facilitated through using that solution.In recognising a similar issue and solution to one they themselves are facing, the story of another individual is likely to elicit an empathetic, emotional response in your visitor. Your company's audience will develop an emotional bond with your company as a result.
One More Thing – Video Marketing
Video marketing took the online marketplace by storm at the end of 2016 and has seen a strong growth trend into 2017, with almost 50% of internet users look for videos related to a product or service before visiting a store whitest companies which use videos in their marketing enjoy 27% higher CTR and 34% higher web conversion rates than those which don't.
With the advent of Facebook page video headers mid 2017 this trend is set to grow even stronger.
The visual and auditory communication medium that video allows for more info to be put into shorter videos that can give the WOW effect to any and all brands.  Communicating their goals, services and products seamlessly through Websites and social media.
The beginning of 2017 also saw the introduction of video backgrounds on websites, that has pushed aside the traditional image slider or hero image. Going into 2018 video is going to keep going strong and dominate the digital landscape in online marketing going forward.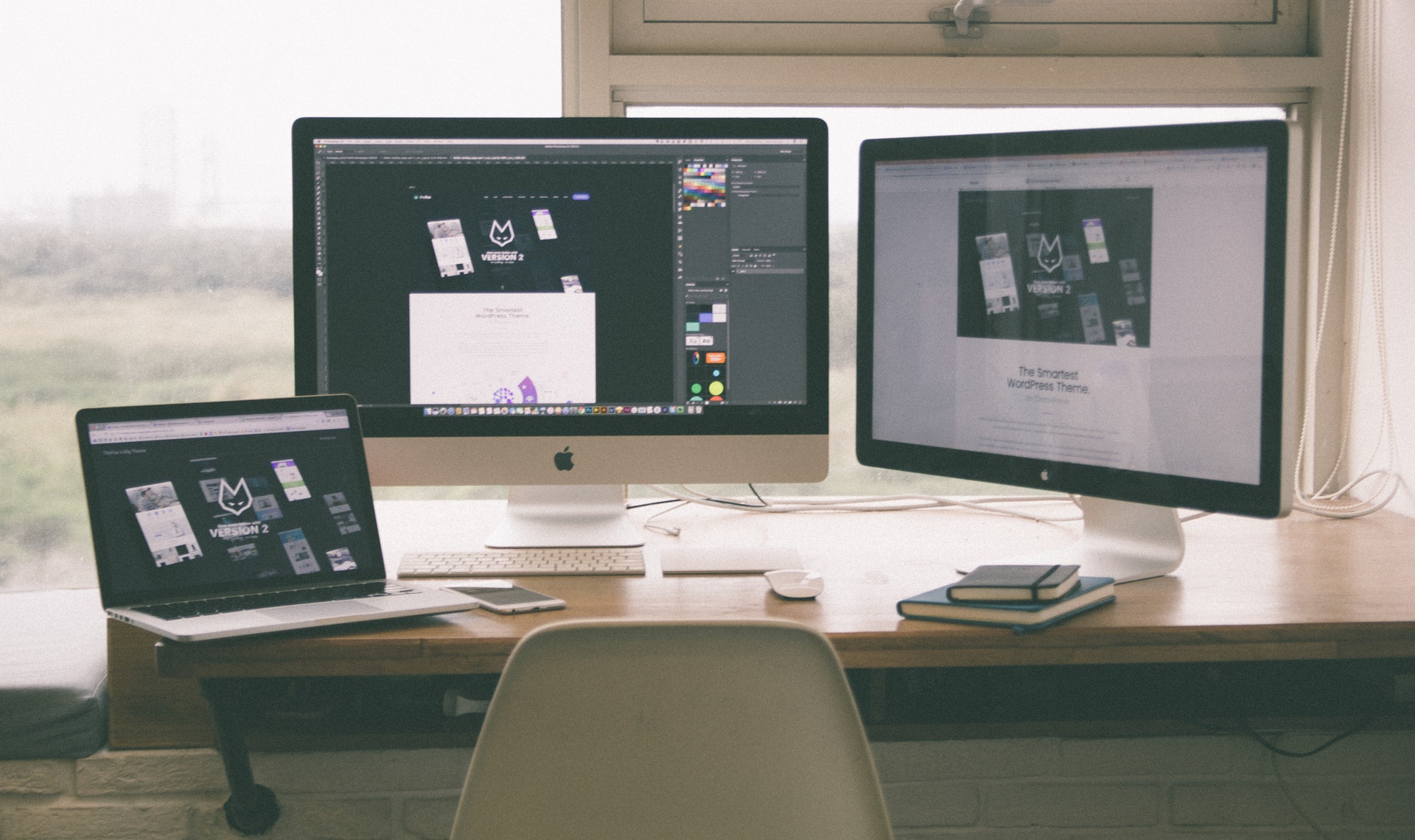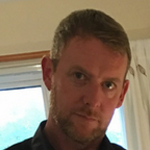 James Montgomerie – Storm Website Design
1. Looking back on 2017, how do you feel that web design has evolved, and has it done so in the way you expected?
A big surge across to the WordPress platform, mainly due to younger managers etc. being familiar with it and saves them money using many standard plugins. Clients also seem to enjoy the flexibility of being able to drag and drop.
Mobile layouts have come along a lot this year, and are gradually becoming more fluid and less "clunky", clients have also been happy to use SSL certs with Google announcing it is now part of the search algorithm.
2. Looking ahead to 2018, what changes do you expect to see?
More of the same however I think simpler layouts and more emphasis on Typography, mainly due to mobile use being so prominent, and users being engaged with simple graphics rather than lots of text.
I also think mobile animation, video and more interactivity will come to the fore along with voice search and possibly user interfaces more than a traditional "web design". Full screen video will likely become more popular and it will be interesting to see how the gradients and brighter colours will be integrated.
More collaboration will also be evident, from Graphic Designers/Marketers with web designers to come up with the end products. I think things will evolve, however I'm just hoping we attract clients willing to embrace change, rather than sticking to the older look and feel. Time will tell!
---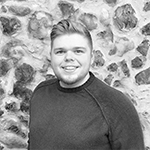 Ashley Cashfield – NINE2
2017 was a massive year for us here at NINE2.
It marked the birth of NINE2 as a fully fledged web agency here in Norwich before that I'd worked for countless other agencies and local businesses helping them curate website projects and naturally, this gave me experience in tonnes of industries.
Although a new name, me and my close-knit team aren't strangers to web design, we've got a combined 26 years of experience.
In that time we've seen web design develop in a huge way and it's often a hot topic in the office.
2017 was no exception.
Personally, we saw a plethora of clients coming forward asking for things like parallax, retina graphics and mobile-responsive designs.
I think it shows that clients are getting increasingly savvy when it comes to design for the web.
Looking forward to 2018 I can't see this changing at all.
With the influx of 'free and easy' website builders, clients are learning more and more about what it takes to build a website and what is possible.
I think we'll see an increased demand for mobile responsive websites and a focus on making that the main focus when it comes to designing a website with user intent.
My personal favourite trend I've seen emerging this year? Animated SVGs!
They look awesome, function well and create a new tool when it comes to making websites stand out from the crowd.
If I had to place my bets on one trend taking over in the next year, I'd love to see it be those!
---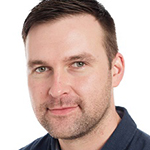 Tom Livingstone – Bright Design
1. Looking back on 2017, how do you feel that web design has evolved, and has it done so in the way you expected?
Web design is no longer just making something look aesthetically pleasing on the eye. Designers need to think about the whole user experience, and also needs to be mobile ready. If the site doesn't convert, it's practically useless.
2. Looking ahead to 2018, what changes do you expect to see?
I expect web design principles to be more heavily weighted towards user engagement and conversion optimisation. Sites need to be trusted. Any large scale web design agency that isn't thinking about the customer journey, and testing these journeys using alternative persona's, are going to be left behind.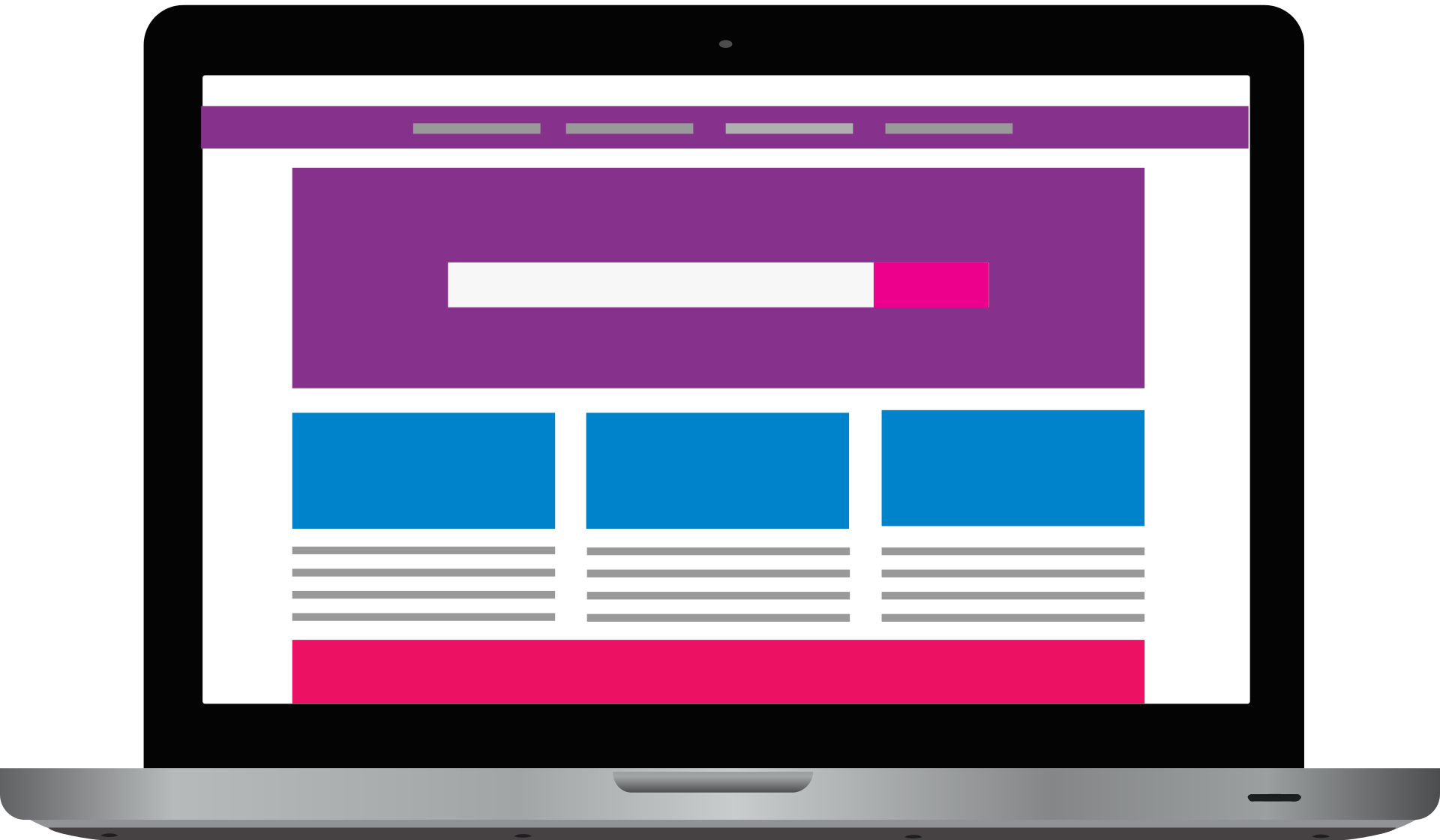 What did the team at Pixel Kicks think?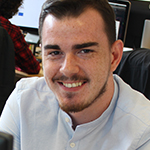 Aaron McGuire – Pixel Kicks
1. Looking back on 2017, how do you feel that web design has evolved, and has it done so in the way you expected?
2017 has brought about the birth of an endless list of new JavaScript libraries and task managers that claim to be the best, with an indistinguishable desire to simplify the website optimisation process and reduce website overheads. There has been a steady increase in websites using HTTP/2 with 22.8% of all websites now opting to use HTTP/2 as opposed to HTTP 1. This is probably due to multiplexing allowing multiple requests over a single connection; therefore, reducing connection requests and subsequently making websites load faster.
SVG animations have been rapidly taking over for years due to their expansiveness but 2017 has seen designers gain the ability to create and ship beautiful animations without an engineer painstakingly recreating it by hand. After Effects plugins like BodyMovin have been adapted into web libraries such as AirBnB's Lottie which now allow animations to be exported into Json and rendered natively.
2. Looking ahead to 2018, what changes do you expect to see?
With CSS Grid Layouts being even closer to full browser support, 2018 will undoubtedly be a year for experimental designs as people push the boundaries to achieve layouts that were once thought impossible or hacky.
There will likely be a huge push for mobile design as people try to accommodate Apples latest changes with the iPhone X. We will also see more micro-interactions and feedback animations as processing power and screen sizes become substantially larger.
Canvas based animations using libraries such as Three.js and Pixi.js will thrive as they tend to do every year. With these experimental technologies now becoming well documented we will likely see them being put into practice more.
---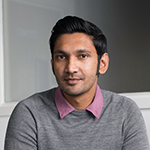 Rofikul Shahin – Pixel Kicks
Copywriting: New and innovative copywriting will be a major part of web design in 2018. As web becomes more of a utility than vanity, catchy words like "Disrupt", "Blue Sky" are going to keep losing their appeal and grandeur. Having a concise message that blends effortlessly with the design will be an integral part of design process. Take the YouTube 5-second-ad rule. Nobody's got time, your message needs to get across in no time.
Typography and Feedback Animation: As I mentioned last year, you can only go so far before there's compromise to be made to make the site useful, information digestible and design memorable. I think typography will still rule supreme this year. It's one of the very few things that holds its appeal regardless of screen size.
Subtle feedback animation will probably play a major role in 2018. With web app and ajax becoming commonplace, input feedback will differentiate between a good design and a great design.
Experimental: As new technologies such as WebGL and frameworks like Three.js becomes more and more the norm, we'll start to see a lot of experimental designs or at least design elements making their way into mainstream web design. We're already seeing a lot of particle backgrounds on a number of agency websites, it won't be long till they appeal to more mainstream clients.
A huge thanks to all of the web design experts who contributed to our article – we're looking forward to seeing which of the features will prove true.
Read our definitive round-up of SEO Trends in 2018.