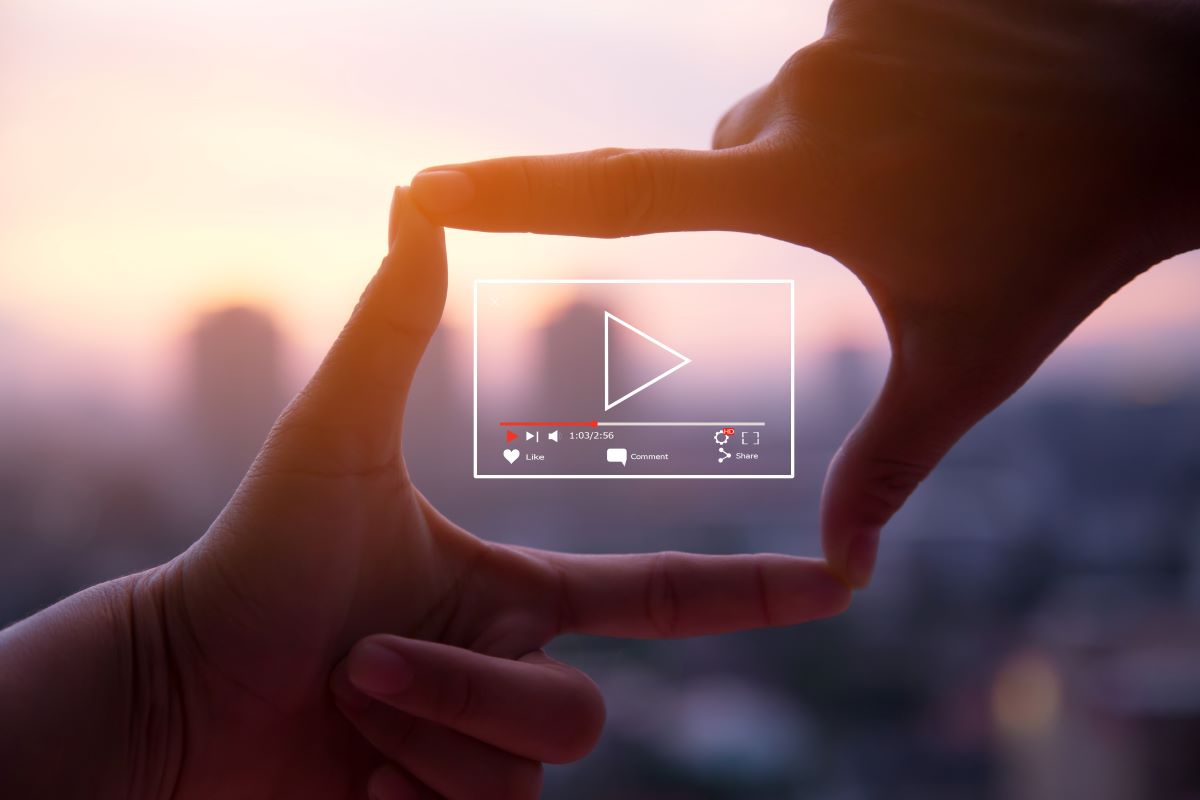 Each year, video marketing is becoming increasingly popular due to the interactivity it encourages between companies and consumers.
A new trend always seems to appear every few months, which causes companies to rethink their video marketing strategy, so they can connect with their audience better.
Today, I'm going to dive deep into the current video trends creating waves in the industry, and how this can impact your marketing strategy.
Search optimised videos
Every marketer understands the importance of SEO and how crucial it is to elevate their company to the top of Google's first page. It's a fundamental part of digital marketing and many businesses use this to promote their products or services. There are numerous SEO techniques you can use to boost the visibility of your website, such as alt tags, meta descriptions, title tags, backlinks plus much more.
But, how does this relate to video marketing?
Well, back in 2018 Google added 'featured videos' to their search engine results, which means when a user searches keywords relating to your content a section of your video will appear and be played. From here, they will either hover over or click through to watch the full video. Now, there is no guarantee that your video content will appear straight away as your competitors might have a higher ranking on Google.
To ensure your challengers remain below you on the first page, you need to optimise the video content, as often as you would regular content across your website. To start with, you can:
Include relevant keywords in the video title
Optimise the video description
Tag the video with relevant keywords relating to the topic
This is a good way for you to start getting into the habit of optimising your video content correctly.
There are many benefits you can gain from optimising your videos, such as building trust with your audience, increasing engagement, and helping your business remain competitive – just to name a few. This is why it's equally important you update your videos regularly, it can potentially drive more traffic to your site than your written content!
Whilst this may appear to be a common marketing topic, it's a recurring trend that pops up every year, and it's vital you hop on this train before your competitors beat you to it.
Interactive videos
Another popular trend that businesses continuously re-strategise is interactive videos.
An interactive video is a perfect marketing technique to help gain the trust of your audience and new users, as it puts a face on the product or services you're offering, and keeps them engaged throughout.
Nowadays, consumers expect brands to provide them with the best experience, due to huge advancements in technology. It's hard not to agree with this, as if you put yourself in a consumer's shoes, you would have the same expectations. 
A top-quality interactive video will keep your current audience engaged, and seeking to learn more. But reaching new audiences isn't plain sailing, unfortunately, as you will encounter users who swipe past your video.
This is why businesses have to reevaluate their video strategy, as typically the average user tends to change their likes and interests frequently. Or you may face a consumer who isn't necessarily interested in your service, but can be swayed into finding out more information.
This user is called 'a passive viewer' and turning them into an active one is no easy feat. The video needs to be full of content that stands out and makes them stop and watch with purpose.
A great way of doing this is with the recent advancements in AR and VR technology. Without question, these two will become the face of advertising in the near future, and it's already begun with the Metaverse.
But what makes this a compelling form of marketing?
Well, they can create immersive and interactive user experiences, and enable consumers to get personal with your products or services. It has the potential to offer better personalisation and speed up the purchasing process.
These are two key components to a user's journey whilst they're searching/shopping for new purchases. So, if you can nail this, you shouldn't have a problem with your audience interacting with the video.
The key information to take away from this, is that interactive video content is slowly becoming an ever-lasting trend, and it's only at the beginning of its journey. Whilst you can, begin adding this in your current content planning, and start thinking long term.
Social media video specifications
The next video marketing trend on our list is the increased need of formatting videos correctly across social media. Each social channel has different size formats, for example, Instagram videos are displayed in a square, but reels are in a portrait style.
It's important to be mindful here as if you don't follow the specifications your video content will not be viewable, or it'll be displayed incorrectly.
Shoppers are starting to consume video content across social media in multiple ways. The increased use of mobile phones is pushing marketers to create more video content that's formatted in a square or vertical format.
Agencies are noticing the impact this is having, as they'll be gaining more engagement, just from ensuring their content is formatted to the correct size! 
Social media isn't going anywhere anytime soon, and it's a key platform for marketers to advertise their services and products. So, using these platforms to your advantage and perfecting your video content is an ideal solution to help you generate gain more conversions and grow your audience further.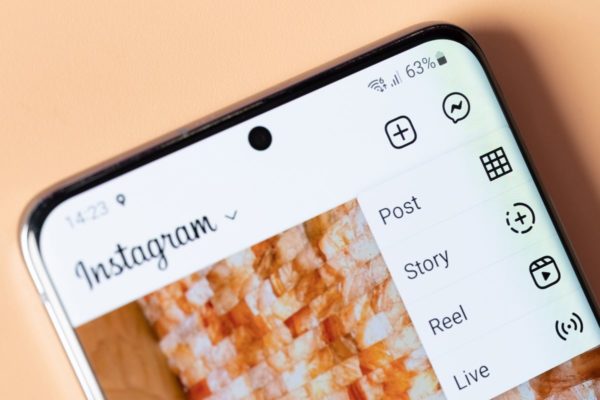 Simple video footage is the way forward
Almost every year, there is new technology developed to create higher-quality videos than its predecessor.
High speed and 4K cameras have become hugely popular over the last couple of years. However, due to their high price and no guarantee of making that money back, some agencies are finding it tough to keep up with expensive trends.
There is a silver lining to this though, as recent trends suggest that simple video footage is equally as influential as professionally shot videos.
The trend towards simple video production is likely to continue, with big brands starting to use this method more often. A big example of this is when Bentley created an ad using a mobile phone. It's impressive how they've managed to do it, and it's shown smaller businesses it can be done without expensive equipment.
Capturing video content on a mobile camera to promote products and services is becoming more popular each month, as it reduces production costs whilst still generating plenty of engagement from audiences.
This is a trend that any business with access to a mobile phone can hop on, and it will definitely continue to grow in the coming months and years. As long as you put more focus on the subject, you will captivate new and current consumers alike to sign up for your services or purchase your products. It's proving to be an exceptional piece of marketing, as it's unique and original – which creates more positive reactions.
So, what are you waiting for? Start recording new footage now and unleash your creative skills.
Is video marketing the future?
Yes, without question these video marketing trends will increase in popularity over the next few months. Their biggest ally is technology, as it's getting better and better. Mobile phone camera quality is constantly exceeding expectations, AR is starting to come to fruition, social media video formatting is the new norm of consuming content, and optimised videos are being shown more frequently.
There is plenty to look forward to, and an exciting opportunity to jump on one of these trends. But, you must act fast as your competitors are likely to be honing in on these trends as well. Don't wait around, go back to the drawing board and re-strategise your video marketing plan.