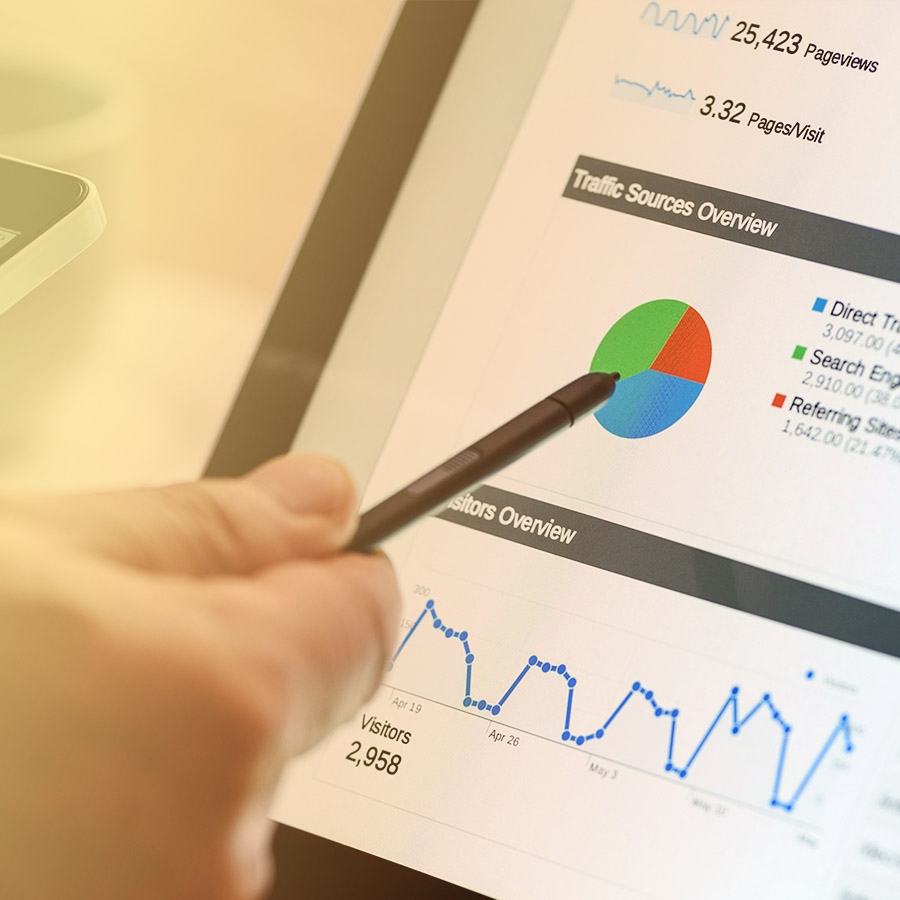 Most of our SEO tips below are fairly straight-forward. They're not new, they won't make all the headlines, and they're certainly not rocket-science. That indeed is the beauty of them all.
We think SEO is pretty simple, so don't waste your time trying out the latest killer SEO tactic in the hope it will catapult your website from ranking on the lower pages of Google to the top half of page one. One of the things we like to say is that Google isn't trying to make things complicated for you, instead it wants to base its search engine results on good old-fashioned common sense.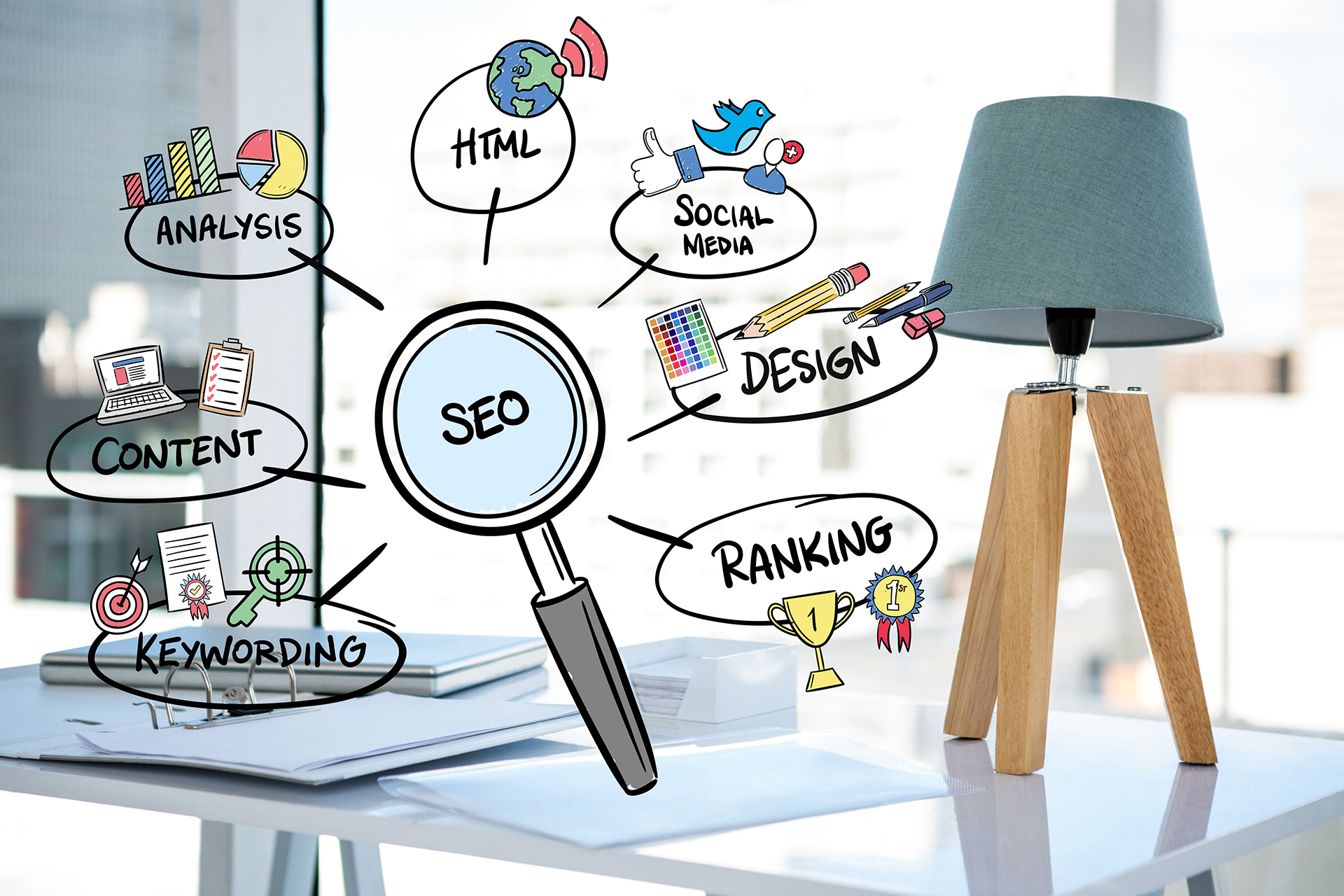 Ask yourself the question – "Why would somebody want to link to my website?", and then try to answer it. If you're struggling for answers then there's a lot of work to be done. It's not that hard though to transform your site from poor to great, it just takes time.
Read our 20 simple SEO tips for 2017 below and see if you can make big changes to not only your rankings, but your traffic, your social followers, and more important your enquiries & sales.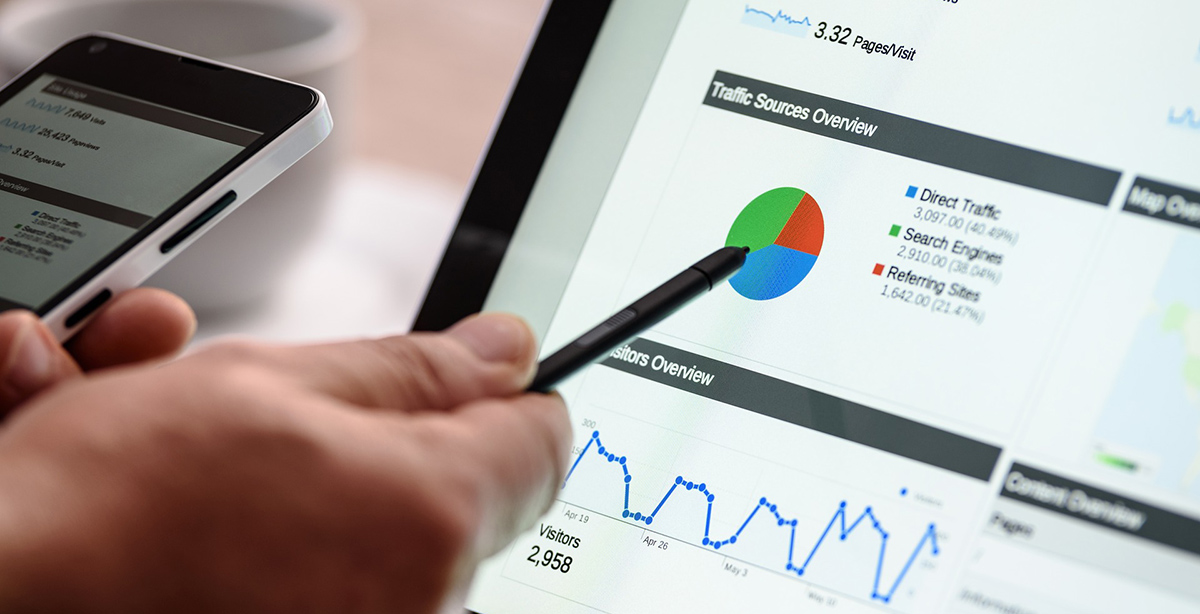 Track a wide selection of keyword rankings
How many keywords are you tracking? Just the one? Two? Add more.
We don't mind focusing on a couple of fairly short-tail keywords, after all there's nothing wrong with aiming high, but you should be tracking at least 20/30+ different keywords. Add variations, add similar words, run your keywords through Google's Keyword Planner or Ubersuggest and expand your list. You'll get a better idea of how strong your site is, and be able to better monitor your progress.
Make sure your contact information is up-to-date
Firstly, check the details you have on your own site. In the footer, on the contact page, and anywhere else you might have added your details. Your address, telephone number(s) and email addresses should all be correct.
Secondly, check your external listings such as Google My Business, Bing and Facebook. Do the details match?
Thirdly, check every single directory website that you are listed on. Make sure your details match. We bet you a coffee that you'll find some incorrect or outdated information on at least one of them, and take this is an opportunity to expand or update the information about your company on each directory.
Directories can be ok, you know?
Do you have enough content?
Go and have a look at your site right now, and get a couple of fresh eyes to do the same. Does it say enough about what you do? Does it provide enough information to your customers about what you're trying to sell, what your company does, who your team is, and why customers should use you?
When performing an audit on our clients' sites, we start by looking at the homepage first, followed by all of the internal pages. If we don't think they have enough text, we add some more, and if there aren't enough images, we'll sort that out too. Generally we'd recommend at least 500 words for a decent internal page, but it's not always the case.
Take a look at the keywords you're trying to rank for. Do you have matching, relevant pages or at least sections of text where they are mentioned? If not then it goes without saying that you'll struggle to rank.
LSI, or latent semantic indexing also holds true here, and for those who aren't familiar with this, if the main keyword that you are trying to rank for is "web design", then Google would expect to find words relating to that subject in the content of the pages, such as "mobile websites", "search engine optimisation" or "ecommerce development".
Have a fresh read of your content and decide if you have enough.
Do you have enough external content?
External content, as far as we see it, can be videos posted on your YouTube channel, articles posted on your LinkedIn account, photos posted on your Flickr account, and generally anything created & posted on a site external to your own. Yes, admittedly we're blending the horizons with social media here, but we're looking for something a bit more meaty and substantial than your average social media post.
Something that you've thought about, spent a lot of time creating, posted and promoted fits into this category. If it mentions your brand name, contact details or links back to your website in any way, then we can class it as external content. We're not always looking for do-follow links, and a no-follow link still has it's merits. Use external content as a way of gaining citations, traffic and possibly links.
Put your site in secure HTTPS mode
Depending on your hosting setup this should be easy. Just purchase a SSL certificate, install on your webserver, and make sure your site loads permanently in secure mode. (Look for the green https or lock icon to the left of your domain name). Services such as Let's Encrypt make this easier than it's ever been, and this is a proven ranking factor.
Check your competitor's backlinks
Everyone checks out their competition, right? Well take a look at the backlinks they've got too, and you'll usually find a few that you can get as well. Use Moz OpenSiteExplorer, Ahrefs or Google Search Console's "Links to Your Site" section to find this information out. Once you've got the backlink information from around five of your competing websites, get all the data in a spreadsheet, and arrange it into groups of different links. E.g. directories, press, blogs, social or spam.
Then set about going after the same links.
Check your own backlink profile
Do you know which websites are linking to yours already? Over the years we've heard from countless customers struggling to realise why they aren't ranking for their primary keywords, and when we ask them what their strongest links are they often don't know. A few assume they have lots of good links, but when running a quick check it seems they don't.
This is something that we encourage everyone to do regularly (realistically and practically, think once a quarter), and you can often find new link sources that you might not have thought of before.
Use the same tools as above to find your own links.
Create long, engaging content
Writing a blog post? Decided that 700 words is enough? In some cases it might be, but we generally try to produce killer content that is not just long, but interesting, engaging, visually appealing, and leaves the reader with a sense of "wow" at the end. Having someone come to your website and leave with this impression can be the difference between them sharing your webpage and linking to you, or simply moving on.
When writing your next blog post, have a look at the ones you've created previously, and set out with a target of doubling, or tripling the amount of content. As a rule of thumb, aim for 1500 words+, 3/4 images, 1 video and perhaps an embedded Tweet or Instagram post.
Does it link out to any other sites? Add a couple of links. Does it look nice as you scroll down the page? Tidy it up a bit. Are the photos impressive enough? Maybe swap one or two for better ones.
When analysing the top ranking web-pages for a selection of keywords, usually the ones at the top are the longest. It's not always a case of quantity over quality, but when you combine both those words you're left with an unbeatable ranking monster.
Name and tag your images correctly
What do the filenames of the images uploaded to your website look like? "2016-09-09 21.43.38.jpg", or "photoshop-website-design-in-progress.jpg". What's more descriptive? The latter is infinitely more readable both to your users and also Google. Before you upload a photo, rename the file to something that describes what it is. Don't just pack in a load of keywords, instead make it obvious what the photo is, and you'll find you'll naturally find your common keywords appearing.
If you have a website with 30 images all named what your digital camera decided, renaming them to something better can have a good improvement in rankings (and you might notice some extra traffic from Google Images as a bonus).
Don't forget your ALT & Title tags too. Any time you use an image, include either of these tags, and what you use should be "meaningful in the context of the web page". The ALT text should let the user know what an image's content and purpose are.
Getting into the habit of naming & tagging your images correctly is not only best-practice for accessibility, but you can sleep safe at night knowing your images are not only pretty to look at, but help your rankings.
Read more at Accessiblity.psu.edu & Hobo-web.
Monitor your reviews & ratings
For this point we are assuming your websites' subject is something that somebody could review – so this won't be applicable to everyone.
How many reviews does your site have? How many different review sites are you listed on? How positive are the reviews? Do you inform users that you have these reviews?
To illustrate this point, we'll use ourselves. A quick Google for "pixel kicks" reveals that we have 26 reviews listed with Google, with a perfect 5 star rating. Further down the page you'll notice that Google shows our Facebook reviews under "Reviews from the web", where we have 4.6 from 28 reviews (3 of which are fake spam customers we'll add).
So in the two most common outlets where you'll typically find company information, we're doing well. Potential customers might be impressed, and Google knows we're seen in a positive light by most.
As well as these two, we also have more reviews listed on Reviews.co.uk and Which Web Design Company.
Multiple, reputable sites, all with a large amount of extremely positive reviews. This gives us trust, and trust is a big factor in gaining new customers. Though Google hasn't admitted that positive reviews are a ranking factor, let's go back to the phrase mentioned in our opening paragraph – "common sense".
Pay attention to Google Analytics
Google Analytics is a haven of essential information, and can tell you everything you need to know about your website, your users, and where you traffic comes from.
On a weekly basis we'll most typically look at "Audience -> Overview", "Aquisition -> Channels" and "Behaviour -> Site Content". This tells us how many visitors we've had, where they are coming from, and what our most popular pages are.
If you've set it up correctly you can also check how many conversions you've had, and these could be simple form enquiries or sales. You can create Goals for pretty much anything you want to track, and when done in the right way this can give you some really helpful data.
If you want to delve into some more useful statistics, you might also want to take a look at:
Mobile user percentage (Audience – Mobile – Overview)
Most popular browsers (Audience – Technology)
Where your viewers live (Audience – Overview)
Real time user information (Real-Time – Overview) – though you'll need a fairly high-traffic site to see any meaningful information here
Common search queries (Acquisition – Search Console – Queries)
Which websites send you the most traffic (Acquisition – All Traffic – Referrals)
Have a browse around!
Don't be afraid to link out
We've seen some terrible SEO advice dished out over the years. One of them being "not to link out too much" – "you don't want to dilute your link juice" etc. What a load of old cobblers!
The world-wide-web was designed around the "hyperlink", and this how it still works today. By linking from one site to another, you are contributing to the growth of the internet, and if you link out to the right sites you can potentially improve your rankings.
By linking out to quality websites that help your visitors, you can improve your reputation with users and search engines. This could ultimately lead to more inbound links. Quickly flick through this blog post and notice how many times we've linked out. Did you find the links useful?
If your site links to poor sites, users might think your site is poor too. Google and other search engines don't want to reward these sites. A well referenced page makes your site more authoritative – look at Wikipedia as a prime example. It contains references to validate it's information and prove authority.
Here's some more reading for you at ShoutMeLoud and SearchEngineJournal.
Now go and spread your link love.
Make sure your site loads fast
Have you ever visited a webpage only for it to take 10/20/30 seconds to load? We hazard a guess that you'll have often given up and gone somewhere else. That's a pretty common reaction.
Would you risk this happening with your own site? It doesn't have to.
Start with your own web-hosting. It is cheap? Slow? Then change it to something faster. It shouldn't cost the earth, but your users will be able to browse your pages much more smoothly.
Next, take a look at the following points. How many of them are applicable?
Are your pages cached? Do they load as quickly as they can?
Are your images compressed and load in an acceptable time?
Do you have too many ads on your site, presenting the user with a poor browsing experience?
How does your site compare to your competitors?
What does Google say about it?
Reward your users with a nice experience, and they might come back again. Give them a bad one, and they might not.
Create & embed video
The use of video has exploded in the last few years, and yet still it's an underused tool. Whether you've tried creating your own videos yet, you can still use them to improve the content available on your website.
Take a look through all of the pages on your site. How many videos have you embedded? You might be shocked to know that most websites on the internet don't have any. It's extremely simple to include a video on a webpage, usually by pasting some simple "embed" code, or quite often by simply pasting the URL of the video in a page.
Like so:
See what we did there?
The sporadic use of video in a webpage can improve the amount of time that a user spends on that page, and this can improve your bounce rate. That's a good thing. Users might also come back to your webpage to watch that video they remember from the other month.
Tip: Embedded someone elses video? Go and let them know by posting a message in the video comments section.
Be active with your blog
We admit it. We're not as active and consistent with our blog as we'd like. But we're better than most.
We see our blog as a way of providing unique, helpful content that is relevant to our core services, might help our users & clients, and also has the benefit of promoting our company by bringing in new visitors that might not have heard of us before.
Nearly all our customers want us to add a blog to their site, and we duly oblige. But we always make sure we reinforce the importance of actually writing regular content, and keeping on top of it. To create a healthy blog that gives you the benefits we've mentioned above, you need to make it part of your marketing activity.  Aim for one blog post a month if you can – that's not much to ask is it? The busier sites will want a higher frequency than this, but setting the "1 post a month" minimum gives you a baseline to work from.
What should I write on my blog?
Talk about your company, your products, your services, your customers, any events you're attending, etc etc. Don't use it to moan & shout, instead, think how it can add value to your company. What are you competitors writing about? If you were a customer, what would you be happy reading?
The best way to see how blogs work is by looking at other websites and reading their posts.
As with our tip "Create long and engaging content" above, spend a bit of time thinking about the value of what you're writing. E.g are you really going to get much benefit from posting a short sentence about how Judy got her hair done over the weekend?
Build internal links within the body of your pages
One of the most commonly-forgotten SEO methods is linking from one internal page to another. And we find this strange, because internal links can sometimes be just as beneficial as external links. We're going to quote the aforementioned Moz page on this:
Internal links are useful for three reasons: 1) They allow users to navigate a website 2) They help establish information hierarchy for the given website 3) They help spread link juice (ranking power) around websites.
The theory behind internal linking is thus, and we'll quote Kissmetrics this time:
Internal linking strengthens the overall search-optimized value of a website. Inner linking does so by providing clear paths for spiders, prolonged sessions for users, and a tight-knit network of pages and posts.
What are you waiting for, go and start building some links!
Be Patient
We've done it. Everyone's done it. (We still do it in fact.) What are we talking about? Checking your rankings every day! Or multiple times per day!
It's hard not to get addictively drawn into the game of checking your Google rankings every single day, in the excited hope that you'll see a big jump. It is possible to see this happen, and yes it's very exciting, but more often than not you'll waste lots of your precious time watching your search enging position fluctuate insignificantly when you could be doing lots of better things with your day.
When making changes to a website, or gaining new backlinks, do not expect Google or Bing to reward you with a change in rankings the very next day. It can take weeks, and often it's difficult to attribute a particular change to an increase/decrease in rankings.
If you've disavowed a list of spam domains from your backlink profile, it could take months to have an effect.
If you force yourself into the habit of making positive contributions to your site in the form of building strong backlinks and creating new content, you shouldn't have to worry about the small day to day rank changes. Focus on the marketing and the traffic will come.
Submit your sitemap to Google & Bing
Telling Google & Bing where all of your web pages are is damn important. Don't just rely on them finding your website magically and crawling your entire site, instead give them both a nudge! "Hey Google, come and take a look at my site please! I've got lots of really great pages I want you to read!".
Registering your sitemap not only notifies both search engines in the first place, but it keeps them up-to-date of any changes you make. Do it.
Be active with your social media profiles
One question that webmasters and SEO enthusiasts often discuss is how much social media sites and posts effect Google rankings.
Social signals are the likes, shares, views or retweets that people do on Facebook, Twitter, LinkedIn etc. These signals indicate that your website or brand is being talked about by consumers, and there is a strong correlation that these improve your rankings when combined with other factors.
From an SEO perspective, the right social media promotion can help provide the exposure to your website content which lets others take notice – potentially linking through to your web page.
View Backlinko's Top 200 Ranking Factors post – and scroll down to the bit about "Social Signals" for more in-depth information.
Is your site as mobile-friendly as it could be?
It goes without saying that your website should be mobile friendly. If it isn't, bookmark this page, make that your first job, and then come back here once you've sorted that
If your site is already responsive, is it as mobile-friendly as it could be? If it isn't, bookmark this page, go and improve it, and then come back here once you've done that.
If your site is as super-responsive as they come, then give yourself a pat on the back and digest, process and start implementing our helpful 20 simple SEO tips for 2017.
Thanks for reading.
---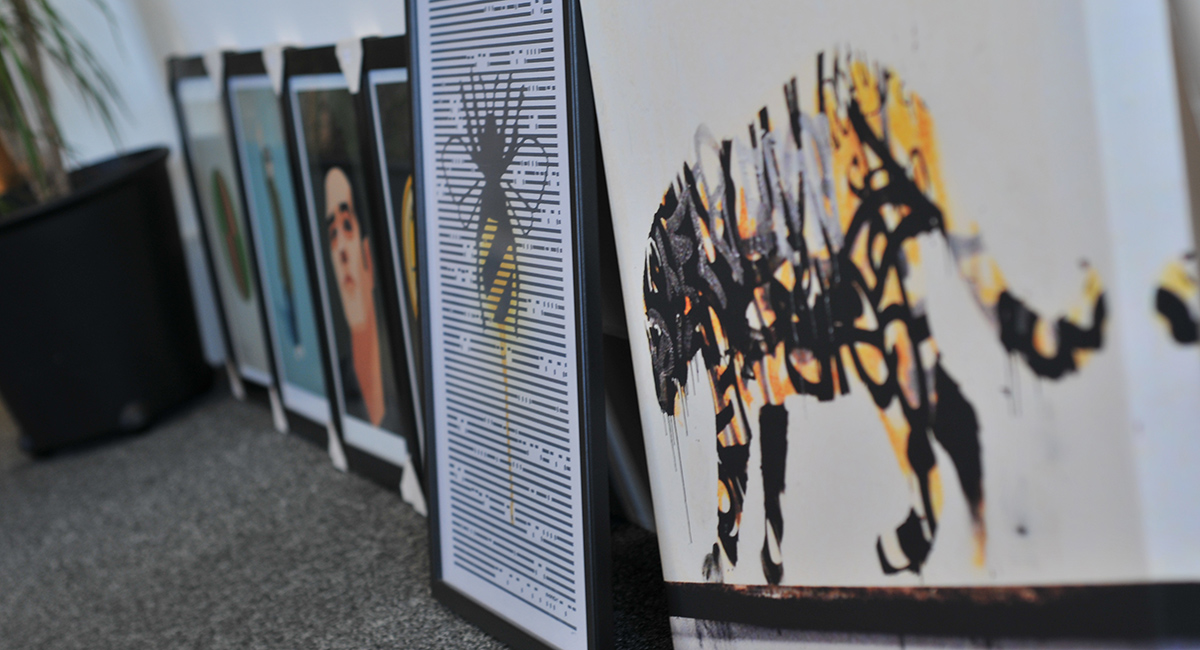 We're a digital agency based in Ancoats, Manchester. Read more about our SEO services, and perform a Free SEO Audit on your site.