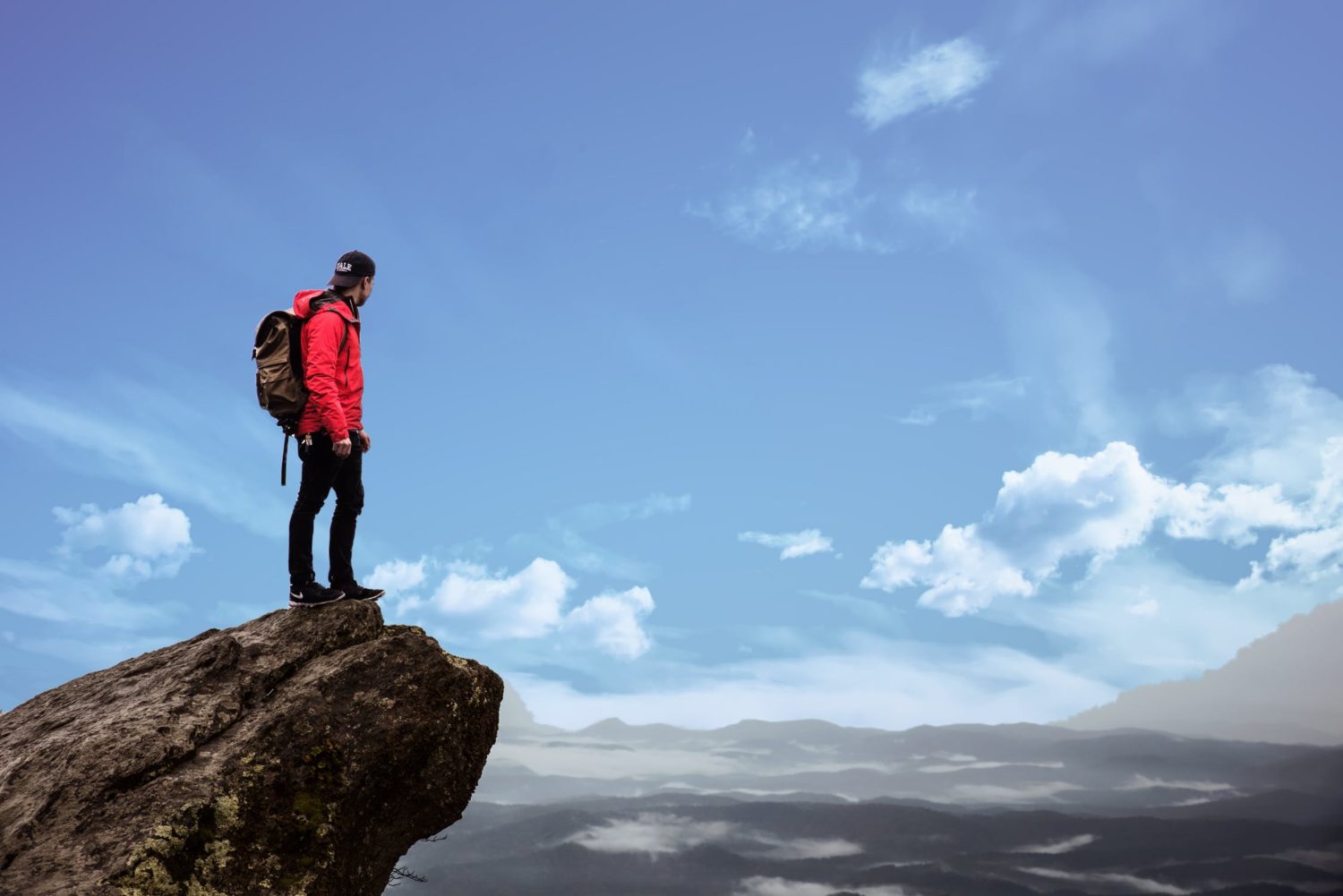 Through our regular digital marketing work, we come into contact with many useful tools in our day to day tasks.
It's crucial that we have reliable sources of data so we can conveniently track progress on our projects, and have access to a range of tools that make our lives easier when it comes to the more tedious parts of an SEO campaign.
As such, we've decided to put together a list of some of the tools we use, all of which might be of use to you when it comes to optimising your website for better search visibility.
Here are 9 of the most useful tools we use every day:
SEMrush is currently a must-have for anyone serious about their SEO efforts, with them offering a Swiss army knife of useful features.
Primarily, SEMrush is a great position tracker, keeping you up to date on where your site is showing on search engines for tracked keywords, allowing you to set up numerous filters and bespoke reports to get the exact information you're looking for. But as well as tracking your rankings, it can help you greatly with improving them across several key areas.
SEMrush's tools can run full site audits, raising important issues with SEO and content, and check your backlinks to determine whether any domains with a poor reputation link to your site, offering a feature to help you disavow any you may need to.
SEMrush is also a good way of keeping an eye on your competitors' websites, with some of their competitive research tools including traffic analytics and domain audits.
Anyone dedicated to tracking and improving their SEO should be utilising Google Search Console. After all, it's a free tool with a whole host of helpful features, and with the data coming directly from Google you can be sure that it's legit.
The Google Search Console tools really help to delve deep into your traffic insights, which include finding common keywords people use to find you, identifying your most popular webpages, a full break-down of all backlinks, indexed pages and details on your audience such as where they're coming from (geographically) and which devices they are using to access your site. In regards to the latter, if you discover that a large percentage of your users are on mobile devices, there's also a built-in tool that tests mobile usability and flags any issues.
Having any website issues in general, not just on mobile, can be a cause for a concern – which is why Google Search Console will also conduct a full crawl of your site, identifying any problems such as broken links and security issues.
Want to know what keywords you currently rank for? You can also find out that information in Google Search Console.
In short, this tool covers just about everything you need to know about your website – and you don't have to pay a penny for it.
BrightLocal is a tool that focuses purely on local SEO efforts. As well as being yet another option for tracking your search rankings, it offers you the opportunity to run an audit on how your business appears in local search. The result is a report that details things such as how many pages you have indexed on Google, the number of external backlinks that point to your site, and your reviews and ratings, putting your data against an average figure from your competitors so you can see how you compare.
One of the most useful tools on BrightLocal is the Citation Tracker, which finds all full citations (online references to the name, address and phone number) for your business, highlighting any inconsistencies, and giving you a list of online directories that you can use to gain more.
Ahrefs is undoubtedly the best link analysis tool on the market. It prides itself on being one of the largest website crawlers out there, second only to Google itself. With all of its handy features and in-depth analysis on both your own website and also those of your competitors, it comes highly recommended by SEO experts.
There are tons of features on Ahrefs that can be used to boost your marketing efforts, including a full site audit that will identify any critical SEO issues which could be harming your rankings, a ranking tracker to keep an eye on your keywords and a helpful tool which will point out any broken links & backlinks.
However, where Ahrefs stands out from the crowd on this one is how easy it makes it to keep an eye on your competitors. You may sometimes wonder why your competitors' websites rank so much higher than your own, and Ahrefs helps you discover why so that you can boost your marketing efforts accordingly, and give them a run for their money.
There are many different ways that you can spy on your competitors here, such as checking out their highest traffic pages – and you might find that this is an area of your site that's slightly lacking. You can implement this by creating similar content, but better.
Another great feature is being able to see where your competitors' backlinks are coming from. By generating a list of their referring domains, you can get a good idea of their link building strategies and should be able to replicate some of these for yourself.
Also, where broken backlinks are never good news for your site – you can take advantage of finding these on your competitors' websites. Check out where the broken links should be directing to, recreate and improve those pages on your own website, and reach out to the linking websites politely suggesting that they replace the dead link pointing to your own website. It's as simple as that.
Overall, there are infinite opportunities provided by Ahrefs in the way of keyword research, competitor analysis and backlink strategies that can have a great impact on your SEO efforts if done properly.
This tool is an oldie but a goodie in the world of SEO. When looking to do a site audit, nothing comes quite as highly recommended as Screaming Frog.
The Screaming Frog SEO Spider 'crawls' your entire website, creating a list of all of your internal pages and their SEO elements. The in-depth analysis tracks everything you need to know about the structure of your website, including: Internal and outbound links per-page, HTTP status codes, duplicate pages with duplicate content, follow and nofollow status of all links and much more.
The software itself provides many different options to filter out the data that you do or don't want to see, in order to narrow down the results and speed up the process if you're looking for something in particular. Once all of the data has been analysed, it presents the results in a spreadsheet which can easily be exported for your personal use.
Overall, it's a great way to analyse the technical structure of your website, and identify any issues or improvements that can be made, of which you'll then have a handy spreadsheet of these to action accordingly.
Moz Link Explorer is a great way of getting quick, useful information about your website, with the tool giving you 10 free queries a month.
All you have to do is paste in your website address to get key information including your domain authority and the number of keywords you rank within the top 50 results for.
It's also a handy tool for running an audit of your inbound links, with the report detailing the number of links you have, what percentage are followed, and offering a downloadable CSV with a full list of where they come from. With the tool allowing you to enter any URL at any time, you can also track similar bits of data for your competitors, so you can research and compare accordingly.
Almost everyone uses Google Analytics, but perhaps not everyone knows how to use it to its full potential.
Ultimately, the whole aim of SEO is to increase a website's organic traffic and Google Analytics is the clearest way to track this. This is the most obvious indication of an SEO campaign's success as an increase in organic traffic can usually be equated to a rise in the search rankings.
You can find a breakdown of where your traffic is coming from by heading to Acquisition > All Traffic and then taking a look at the Channels section. You can take things one step further by opening up the Source/Medium section, which offers insights into the individual search engines that earned you your traffic.
Keeping tabs on the rises and falls of organic traffic can help you to tailor your SEO campaign accordingly, with regards to which tasks had the biggest positive and negative impacts on the amount of users reaching the site through this channel.
Google Analytics also allows users to delve into page-specific SEO monitoring by browsing data on a page-to-page level. If you head to Behaviour > Site Content > All Pages. Here you can check out the highest performing pages on your website, and from there you can ask yourself the question: Why do these pages perform better than others?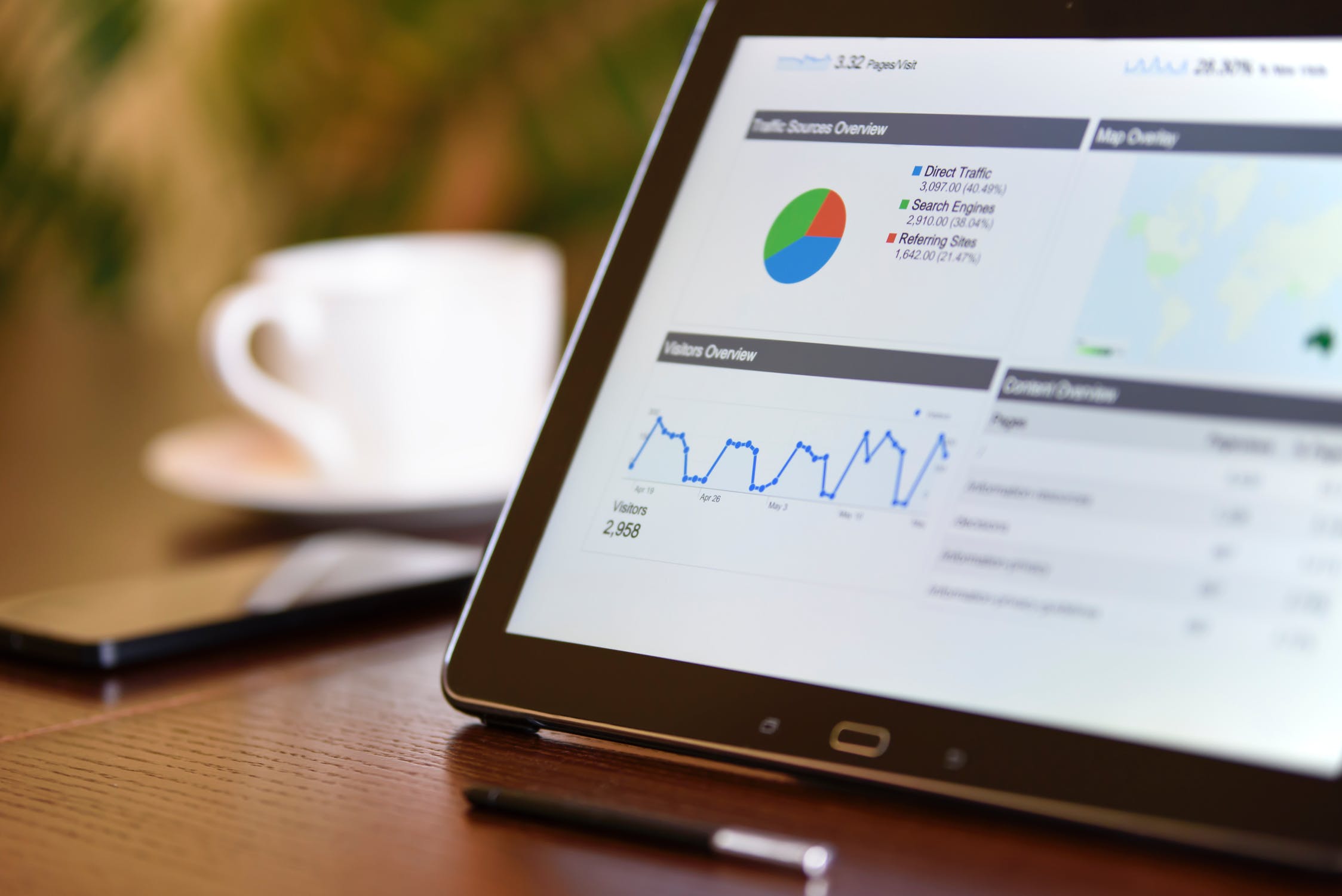 The Google Speed Update was announced back in January 2018, and with this we learnt that mobile page speed will be used as a ranking factor in the mobile search results.
The announcement of this new algorithm was followed be a race to optimise websites for mobile loading, but few knew there was a tool that would give you a list of tips to do just that.
While Google Pagespeed Insights check your site's code, GTmetrix will actually load your site into their system to test the genuine loading speed. From there, you are also dealt a selection of optimisation to-do's that is organised based on priority.
Now that this is an important mobile ranking factor, we run regular GTMetrix audits as part of our SEO campaigns to ensure our websites are up to speed.
Content marketing has a huge role to play in any widespread SEO campaign, but how can you be sure that you're creating content that your target audience are searching for?
With Answer the Public you can generate search clouds based on any relevant search term, and they will depict the most frequently asked questions that are entered into the search engine.
From an SEO perspective this is incredibly valuable, as we can go on and create content that answers these questions. We regularly use Answer the Public to determine which questions would best fit into an FAQ blog piece, for example. It helps us to get to know how our audience are searching, do keyword research, and ultimately develop thorough content that holds genuine value for the people we are trying to obtain through the SERPS.

Hopefully some of these tools can be of use to you in taking your SEO efforts to the next level. In our opinion, they're some of the best around, and if you're willing to dedicate the time to really utilising all of their tools and features, you'll be on your way to higher rankings in no time.
If you're just starting out or want more help with your SEO, get in touch with us and we'll be happy to help.