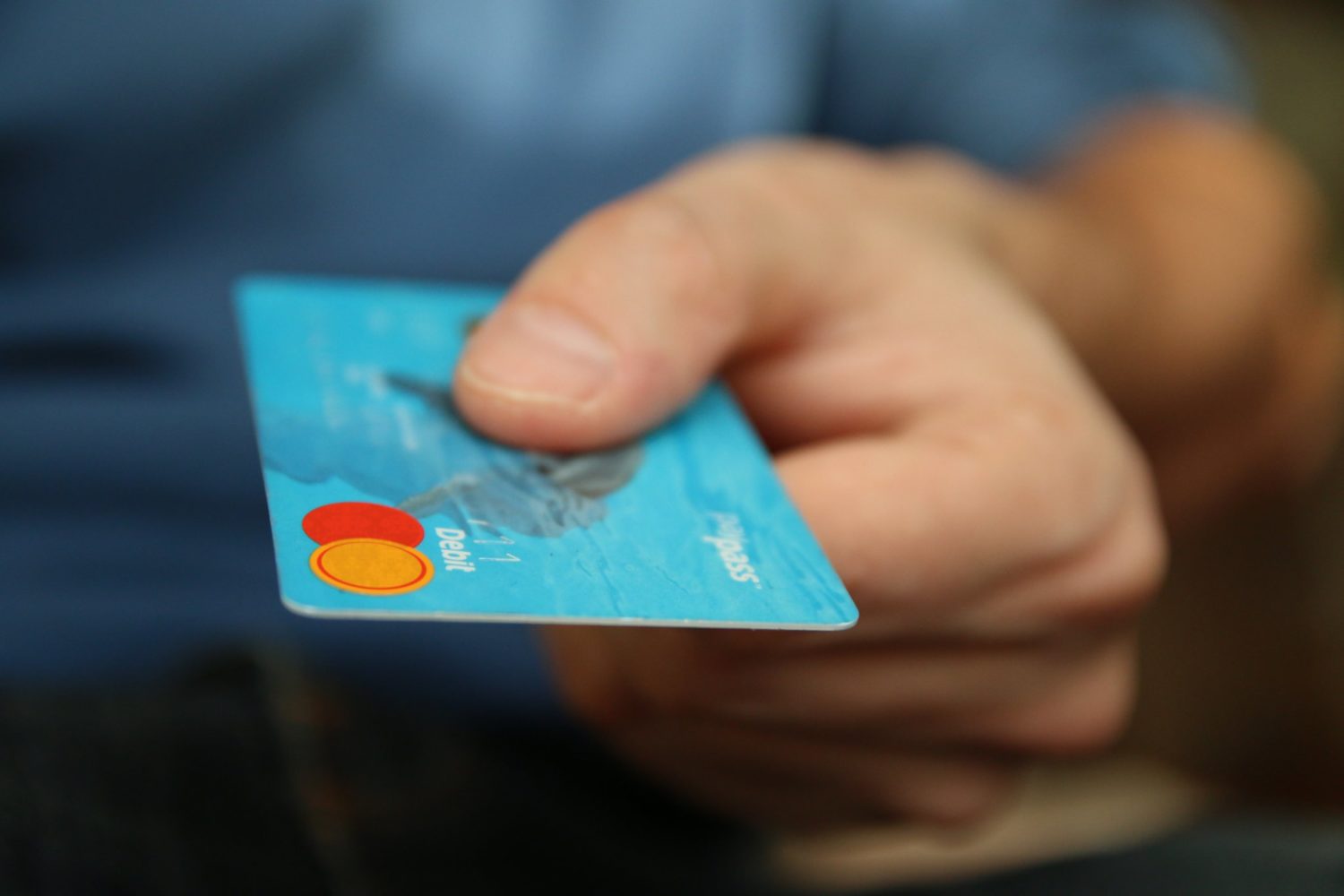 PPC has become one of the world's most lucrative forms of advertising, and with businesses shifting their operations to focus on targeting an online audience, PPC is now more relevant than ever.
PPC is a term that refers to a wide selection of advertising types and locations, but Google AdWords is one of the most prominent providers. It's estimated that approximately 95% of Google's revenue comes from advertising, spread across platforms such as Google Search, the Display Network, and Google Shopping.
What is Google Shopping?
Google Shopping is an advertising solution perfect for ecommerce websites that want to ensure specific products reach a wider audience. Launched in 2002, and previously known as both Google Product Search and Froogle, Google Shopping is now widely used by both multinational retailers and small businesses.
Google Shopping allows users to search for a product, and then compare prices between all of the retailers who are choosing to advertise it. Advertisers can upload a feed to Google Merchant Centre, which supplies Google Shopping with a full list of products, and their key attributes. The product's attributes will be displayed on a Google Shopping product page, and once the user chooses to buy it, or selects the retailer the want to purchase from, they'll click through to the advertisers website, charging them their selected cost-per-click bid.
Getting a Google Shopping feed up and running correctly can be quite a technical process, and ensuring your performance is reaching its optimum can be quite time consuming. Getting it completely right can be a hit and miss job at times, and as such, we've put together some useful tips to help you get the best out of your Google Shopping campaigns. These tips will help you move towards having a well optimised feed, and ultimately, may result in an increased conversion rate – one of the most important KPIs for any Shopping advertiser. Read on for nine tips to push you in the right direction…
9 tips to get the best out of Google Shopping
1. Add promotions to encourage sales
The first part of this tip isn't Google Shopping specific. If you have an eCommerce store, you should definitely consider adding a promotion. This could be in the form of a sale price, a discount code, or a free delivery when purchasing specific products. Pushing a promotion like this via your marketing channels such as social media or mailing lists can generate sales, but it's something worth adding to Google Shopping too.
When you're advertising a product that is sold by many other merchants, it will be displayed as part of a price comparison with all of the other advertising accounts. To make it stand out amongst the competition, it's beneficial to add a promotion, as this will display a little gift tag icon next your listing, drawing users to you.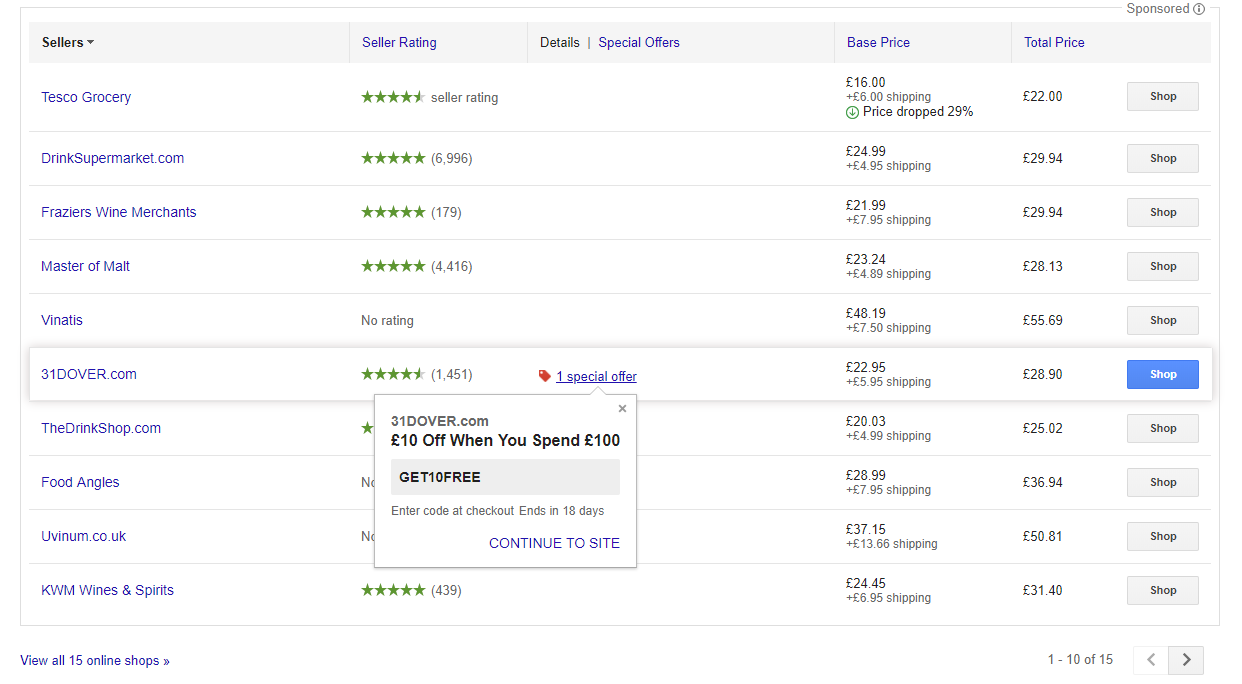 Adding a promotion like this can be done via two methods – using the promotions tool on your Merchant Center account, or creating a promotions feed. Full step by step details on how to do this can be found on Google's support site.
2. Ensure shipping cost rules are correctly set
As you can see in the above price comparison screenshot, Google adds your shipping cost into the table to help users make a choice based on value. Google doesn't just pull this shipping information from your website though – you must provide it via Google Merchant Center.
Google Merchant Center provides a tool that makes it easy to amend your shipping costs, based on weight, location, value and more. Whether you have a flat rate fee for your entire site, or have prices that fluctuate based on aspects of the order, it's easy to add all the details needed to Merchant Center.
It's important to note that this is a compulsory part of the Google Shopping process. Google places a focus on ensuring advert quality is high – meaning nothing should be inaccurate or misleading. Your shipping costs must be 100% spot on and up to date on Merchant Center, otherwise your products and feed can, and often will be suspended, meaning a loss of income from the advertising channel. Our tip is to check your shipping costs thoroughly. Make sure that every eventuality is covered by your cost settings – no matter how minor an error, Google can still spot it. A guide to setting up your delivery information can be found here.
3. Ensure your product titles are well optimised
Unless your advertising is aimed towards an industry that finds products by searching specifically for part numbers, it's key to optimise your product titles.
While some products may just be found by searching for a GTIN, others can be picked up by casual browsers looking for something broader. For example, if you're selling a black dress, make sure your product title doesn't just say "Ralph Lauren Cowlneck". Instead, title it "Ralph Lauren Cowlneck black dress" – this means it will be picked up by people using the search query "black dress" on Google Shopping.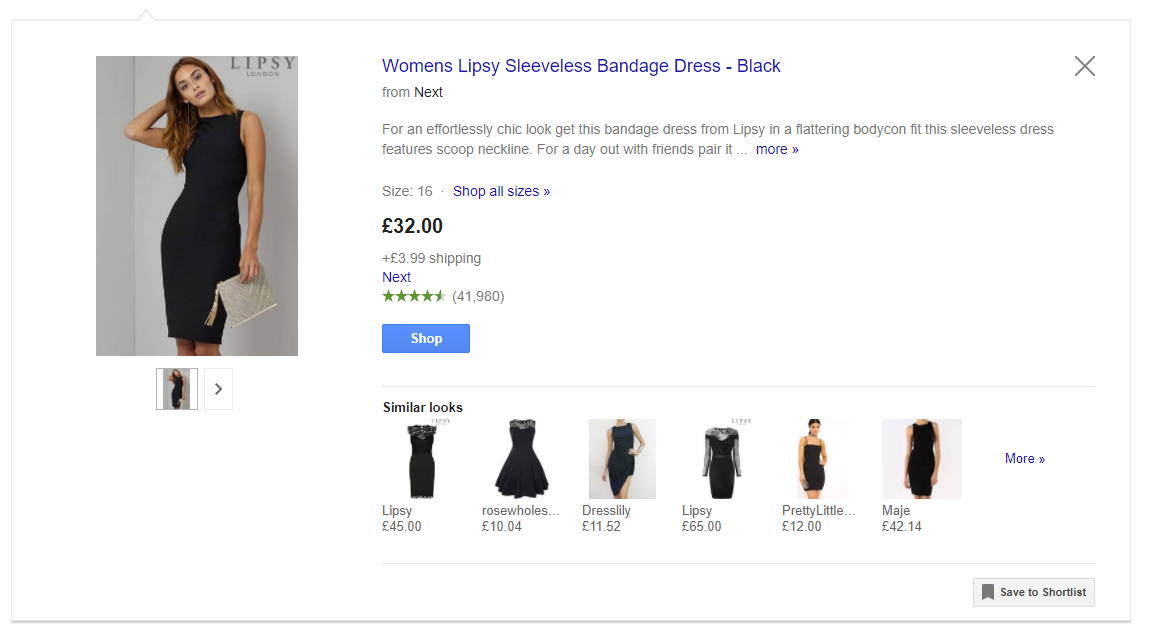 It's also important to remember that sometimes your full product title might be cut off, if people are viewing Shopping on smaller screens. As such, you should get the most important information, and biggest selling points, towards the start of your product title. Optimising your titles on Google Shopping is a similar task to SEO optimising pages on your website – make sure you use important details and relevant keywords to ensure your product has maximum visibility.
4. Monitor your disapproved products
In an ideal situation, every product you submit to Google will be shown to potential buyers. However, this isn't always the case.
Google Merchant center will show you a list of products that have been disapproved, and this could be due to numerous reasons. It could be down to the quality of image provided, policy violations, missing identifiers and more.
Again, in an ideal situation, you'd ensure every product was fixed so you'd have 100% coverage on Google Shopping, but this isn't always possible. The number of disapproved items can sometimes be in the thousands, so it's worth checking your feed diagnostics to see what is easily fixable, and what items are affected.
Some merchants will focus entirely on fixing their big ticket items – after all, why spend valuable time trying to fix the errors on a low cost product? You should definitely regularly check your feed diagnostics – some of your biggest priority items could be missing out on valuable search traffic, and as such, you could be losing a lot of potential revenue.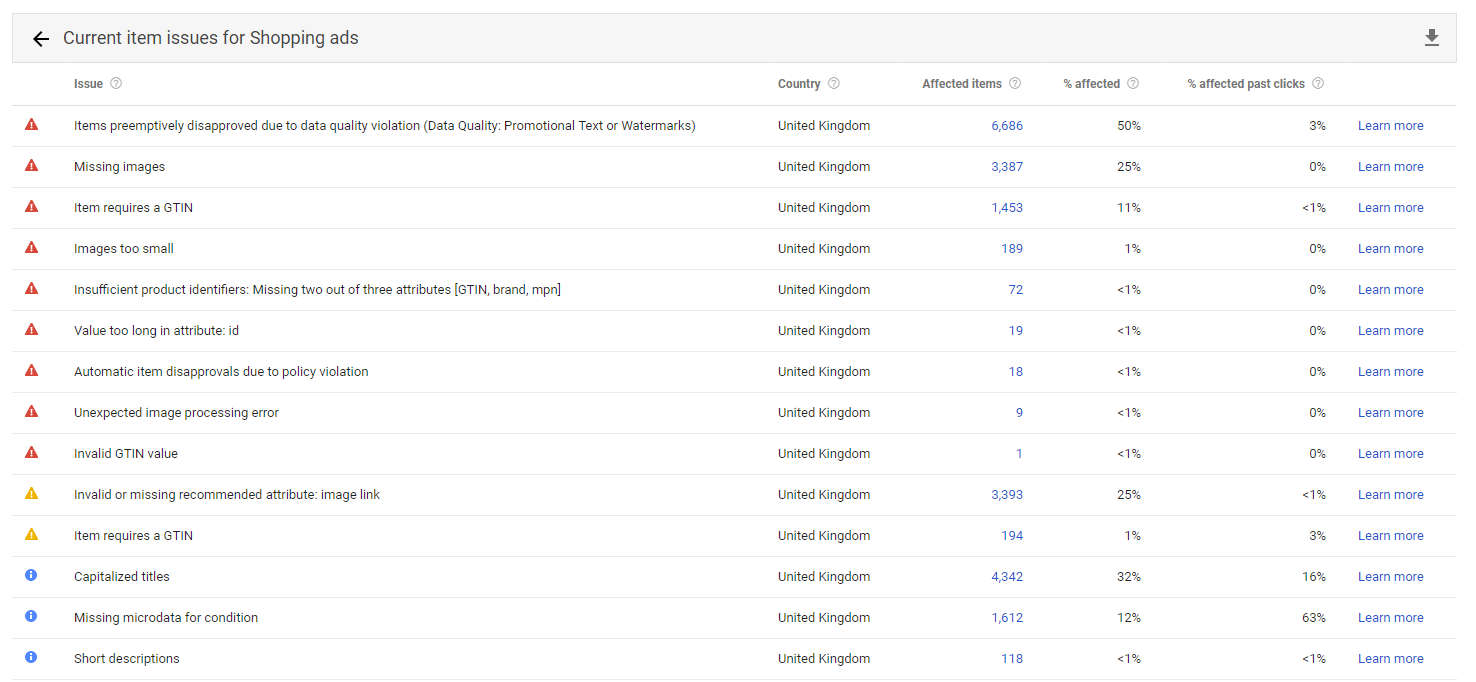 5. Compare product prices with competitors
In order to stay on top of your product listing game, you should compare your product prices with that of your competitor's every now and then. Pricing is key when it comes to Google Shopping, and not only is a customer more inclined to go for a product that is priced cheaper – but Google is more inclined to show the cheaper product more often, too.
Google's algorithm favours cheaper priced products, and the difference could be as little as a few pence. However, when you have a product that's slightly cheaper than an exact same product from a competitors with the same CPC, there's a greater chance that you'll get a lot more impressions and clicks.
6. Use GTINs to get better visibility
GTIN stands for Global Trade Item Number, and is a type of barcode that can be used as a product identifier. Typically, this number will be supplied by a manufacturer, and when you're selling products onwards, you should ensure it is included on your Google Shopping feed.
Using a GTIN has multiple benefits. It helps Google to place your product correctly alongside those being sold by competitors, and is sometimes used as a specific search query by Shopping users who are looking for said item in particular.
Google also uses the GTIN to give you increased visibility, meaning as well as appearing under the Shopping tab, your product can sometimes also be seen on Google Search.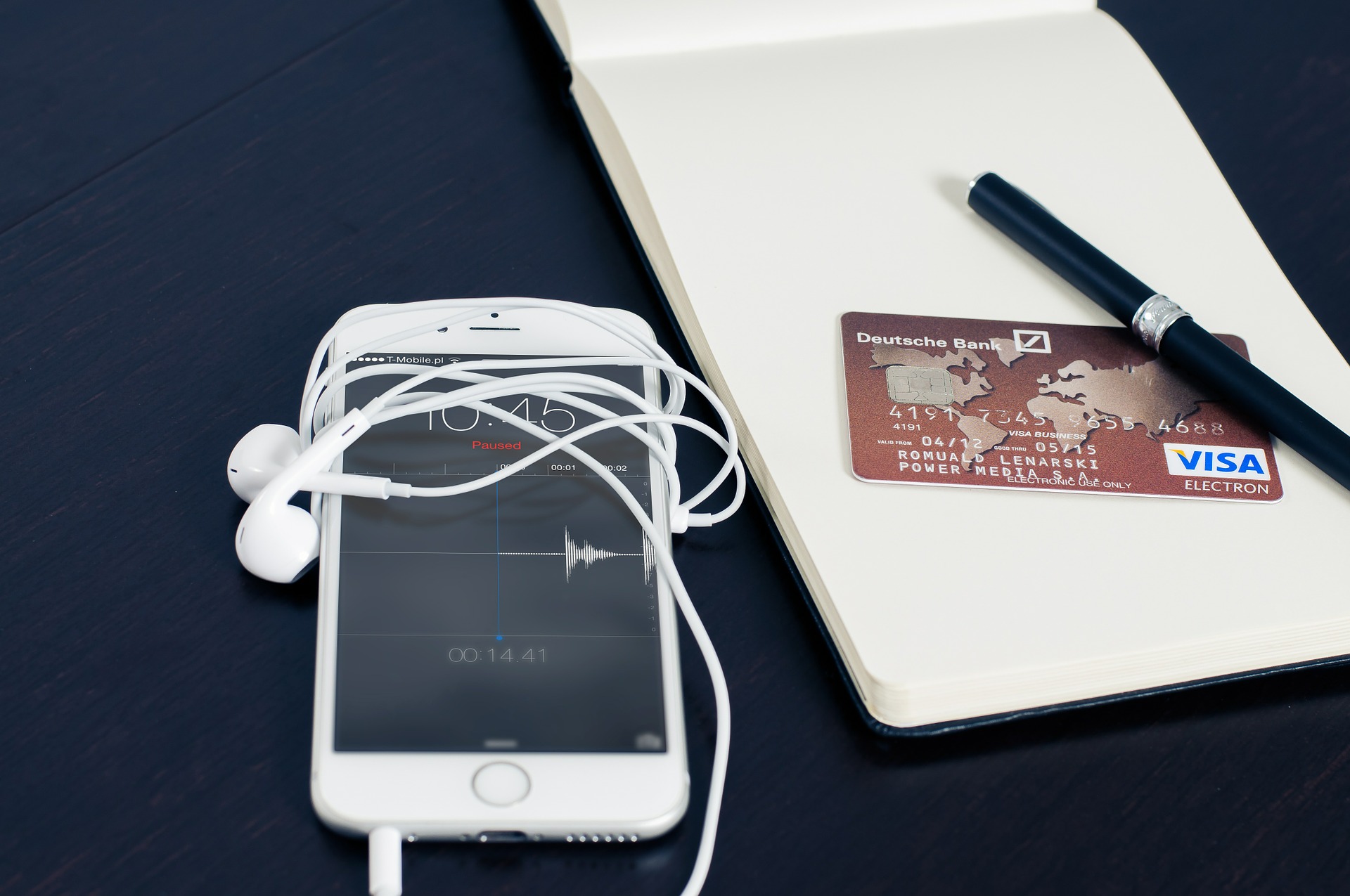 7. Maximise performance hour by hour
In order to utilise your Google Shopping budget most effectively, it's important to understand when your campaign usually yields the most conversions. In most cases, campaign performance will vary considerably throughout the day, and there will be certain times that you'll have a higher amount of sales than others.
Google AdWords allows you to generate an 'hour by day' performance report, which will detail the times that conversions have been made. With this information, you can then use a bidding script to increase bids during high performance times (to maximise the number of conversions), and decrease them during lower performance times. This will not only increase the likelihood of conversions, but will also prevent your budget being exhausted at quieter times of the day.
8. Add Remarketing lists to increase conversions
Users who have previously visited your website are more likely to return and be converted into a paying customer. With the use of Google's Remarketing lists, you can target previous visitors to encourage them to return and make a purchase.
With this feature you have the ability to a) increase your bids for visitors on your remarketing lists, b) the choice to show different ads to them to encourage them to return and complete their purchase, and c) the ability to bid on different keywords just for those on your remarketing list – more broad matches, etc.
By being able to segment shoppers into specific Remarketing lists, based on their likelihood to make a purchase – i.e. if they've purchased before, abandoned a basket or just visited the website before – you can adjust bidding rates to suit.
It's a great way to utilise historical data stored by Google AdWords, and a way to drive more valuable, targeted traffic to your website in the hopes of increasing sales. Find out how to create remarketing lists for Google Shopping.
9. Utilise negative keywords
The best way to ensure that you're getting relevant clicks on your adverts with the highest chance of a conversion, is to filter out the irrelevant traffic that isn't looking for what you're offering. This isn't specific to Shopping campaigns, but negative keywords can be used to avoid spending any budget on time-wasters.
For example, adding "free" as a negative keyword is a good practice to avoid those who have no intention of making a purchase, or adding "new" as a negative, when you're an eCommerce store only selling used goods.
Optimising your Google Shopping campaigns doesn't have to be such a daunting task, and with the help of our above nine tips, you should start to see some improvements in performance and success. Check out our free-to-use ROI calculator to help work out the profitability of your campaigns' success.
If you're looking to launch a PPC campaign for the first time, or aren't happy with the results of your current one, get in touch with us now to find out more about our PPC services and how we can help you.