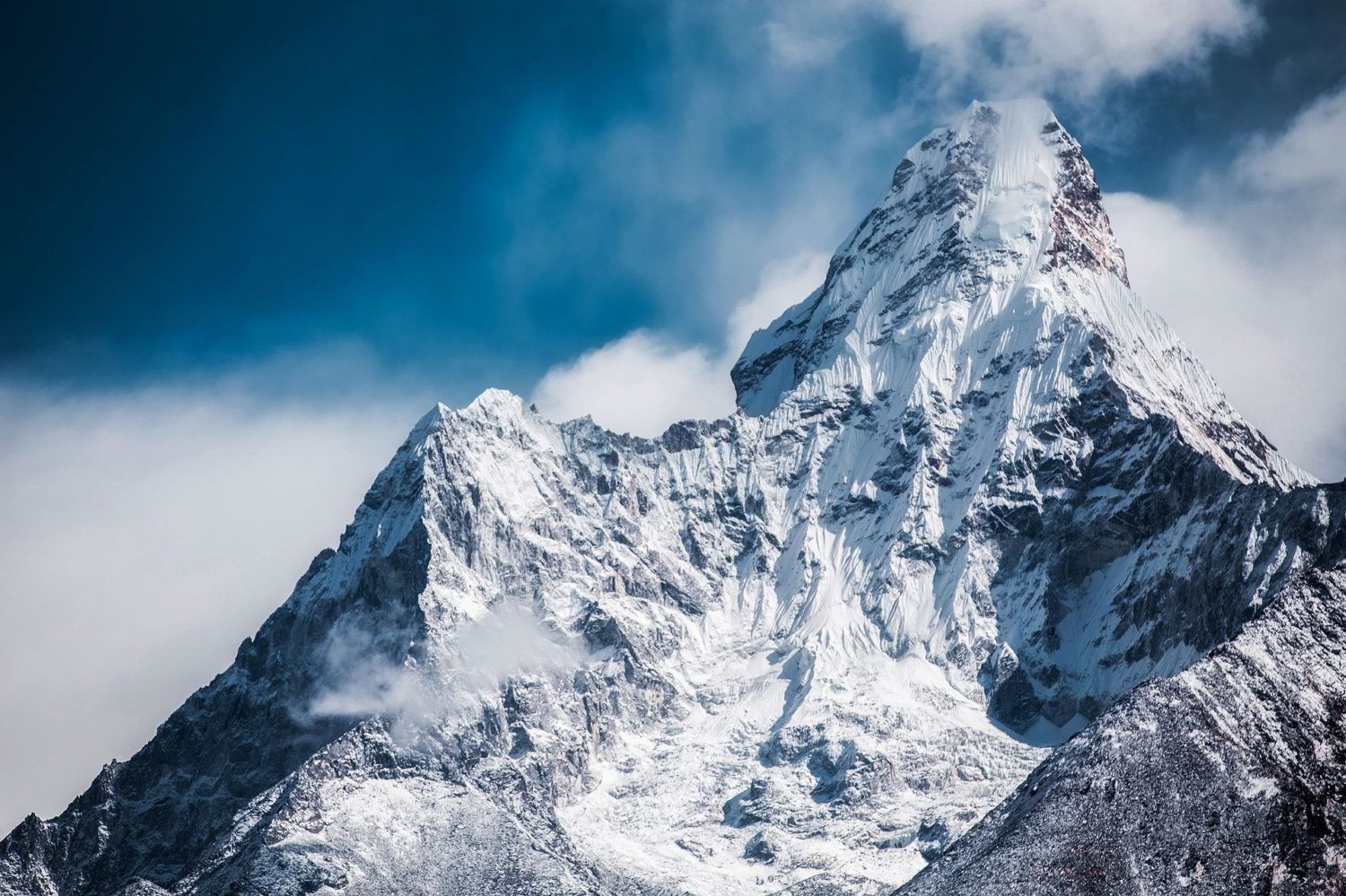 It's now more important than ever to make sure you're keeping up with the continually changing SEO landscape if you want to stay ahead of your competitors.
Frequent changes in search algorithms and the development of new search engine optimisation techniques means it can be easy to fall behind if you don't stay clued up on the latest going ons in the SEO world.
The start of a new year usually marks the beginning of new, major SEO trends that you should look to implement in your strategy if you want to stay effective and present on Google.
Back in 2017, we got in touch with a number of SEO experts and dedicated agencies to see how they thought search optimisation trends would change and develop going into 2018. Read more: SEO Trends in 2018
SEO has evolved substantially since then, with the introduction of things such as voice search and mobile-first indexing, so we thought it was a good time to revisit this and gather thoughts from experts in the industry throughout the UK and Ireland on what they expect to see happening in 2020. We asked them:
"What trends in search engine optimisation do you expect to see develop in 2020 and beyond?"
Popular topics and things to look out for include:
Rich and Featured Snippets
Local SEO
Google's changing algorithms
Content marketing
Optimising for Voice Search
Here's what they had to say…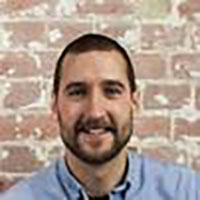 Lee Wilson – Vertical Leap
The growth in wearable technology, mobile and home assistants/speakers adoption by the general public means that SEO is becoming a much larger and more varied part of everyday marketing for businesses of all sizes.
In 2020 and beyond SEO will continue to broaden its range of actions, focus areas and outputs to include increased direct impact on:
Conversational search
Online and offline integrated marketing
Usability and audience engagement
Content accessibility, reach and creation
Data-driven decision making and strategy outside of traditional SEO remits
Technical website performance
The data-fuelled mentality that businesses are embracing more every year has brought SEO back to the fore, and I see this increased awareness of the value and contribution of SEO for business to become a new norm for companies regardless of size, budget and previous SEO success.
If we move from the user to search engines and Google specifically, in-SERP optimisation will continue to expand in the realms of visibility and brand value, with CTR and clicks potentially tailing off when companies are close to their core brand exposure on closely matched topic areas. Practically this can be seen with in-SERP provision of complete query answers within the results, growing rich features (types and volume), plus related items such as booking functionality without landing on external websites.
This will require businesses to change their approaches towards SEO to encompass in-SERP optimisation as much as traditional search and discovery optimisation.
---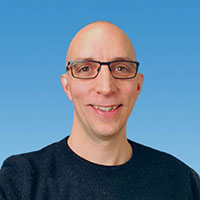 Steve Deane – Nu Studio
I think there will be a massive push towards better quality link building. I'm seeing a massive increase (again) in paid link building. It's a real shame because this new breed of link builders obviously missed the Penguin slam of 2012. Paid links are bad news. News links are the best, and will never be penalised. Create great content, news links to that content, and there's not much you can't rank for.
---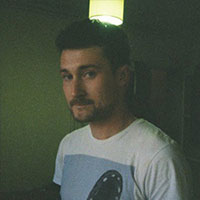 Paul Lambden – SEO Reading
Featured snippets are said to appear in position 0 on the search engine results page. That is, above the other 10 listings. Personally I'm not sure how to feel about them as they have the potential to stop people from visiting your site entirely. If the question your company answers is answered before a click, how can that be good for your company? As always, the right answer for your company will depend on what your company does and how you and your customer interact online.
I would consider local SEO to be one of my key areas of expertise. Both myself and the vast majority of my clients only offer our services to the immediate local area, meaning the quirks of local SEO are more important to us than most. It's now more important than ever for these 'local companies' to get 'local social proof' directed at their websites in order to increase their rankings in the local area, whether that's a town, county or region.
As nobody knows how Google's algorithm will change before it happens, I usually don't think about it until I read that it has just happened. That said, it doesn't change my approach to SEO. Trends in user behaviour are easier to react to, with more warning and time to implement, than a sudden Google algorithm change.
A few years ago I didn't think voice search would catch on, but now a good proportion of my friends have an Alexa and/or use Google voice search on their mobiles. Over the last year or two I have been subtly editing content on my website to include more long-tail keywords and quotes to match up with potential customer voice queries. When using a keyboard people will often type the shortest possible query, whereas voice queries will be longer and grammatically different.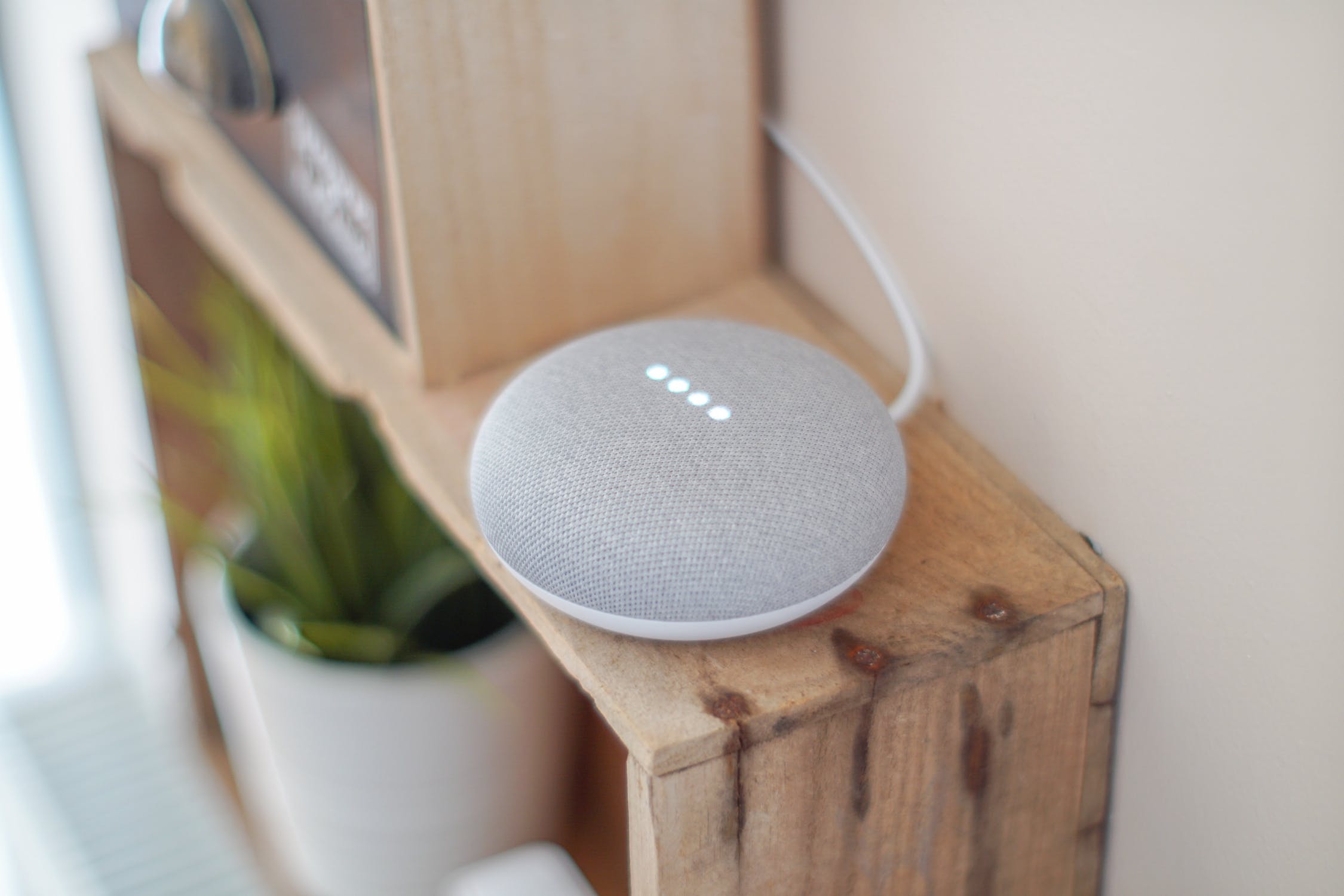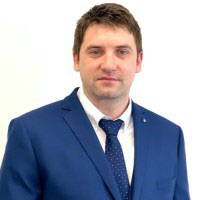 Alex Toma – Breakline
There's no doubt that SEO is constantly changing, some methods and standards that worked years ago are obsolete today. In 2020, SEO will continue to change and adapt to new standards set by the search engines.
Since content is at the centre of all, and there's a lot of high-quality content on the web, I think the focus will shift more towards the delivery.
I think structured data, mobile-friendliness, page speed and website security will gain more attention in 2020 and the years to come.
In terms of Local SEO, having a well optimised Google My Business listing will become far more important for local businesses.
---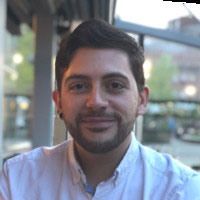 Giorgio Cassella, Head of Marketing – Evoluted
I'm anticipating a higher percentage of searchers will move away from Google to challenger search engines as they become more privacy driven and aware of the data search engines and other entities are storing about them. International media focusing on data privacy and large-scale breaches are only going to help fuel the fire behind this. Combined with growing political pressures, I believe we'll see organizations like Google offering new options for reducing the amount of data searchers disclose in order to retain users.
I highly doubt enough people will move away from Google to make an impact immediately but, with many industries seeing 10%+ of their traffic coming from 'alternative' search, if the trend continues, it will become something for them to worry about.
Secondly, whilst more of a hope than a prediction, I would like to see an end to the spread of the no-click SERP "fear-mongering" that's infecting SEO. I don't dispute that it's an issue to be aware of, especially for publishers, however, the majority of businesses relying on SEO as a revenue-driving traffic source are isolated from its effects. Unless Google starts selling products through an in-SERP checkout system, I'd be more worried about Instagram as an incumbent threat to steal revenue-generating users.
---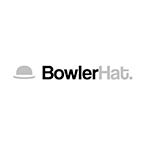 Marcus Miller – Bowler Hat
Search has changed a lot over the last couple of years. To understand what smart forward-thinking SEO strategies look like in 2020 and beyond, we have to consider the ever-changing landscape:
No click searches are growing
Organic CTR is trending downward
Ads see up to 65% of clicks for commercial terms
All that said, organic CTR is still 10x that of paid on mobile and 20x of paid on desktop – so the organic traffic opportunity is still up to 20x that of paid.
So, the big trend, certainly in the SEO strategies we are putting together for our clients at Bowler Hat, is to really understand and leverage a range of SERP features: local, organic, commercial, informational, featured snippets, people-also-ask, local image results, image results etc. What we tend to do is really survey the landscape for each client and identify all possible opportunities. We then work on an approach that aims to drive exposure and clicks from all of the myriad facets of the modern SERPs.
The big takeaway is that we focus on generating as much exposure and traffic as possible through informational search queries and then integrate this with lead gen whilst leaning into Google Ads for commercial search queries.
These are the broad brush strokes but then it just varies so much for each client.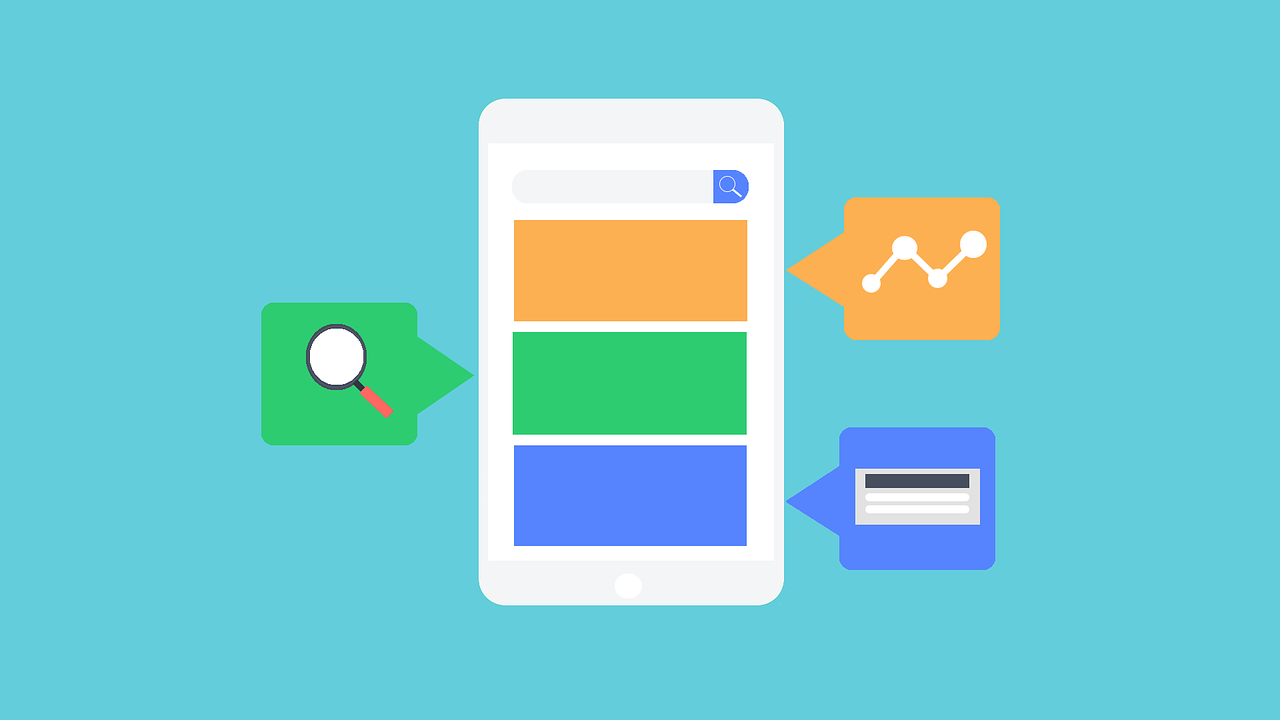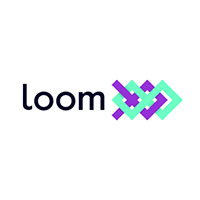 Hannah Gardiner – Loom Digital
In 2020, technical SEO will be more crucial than ever, especially site speed. As 5G gets rolled out nationwide, Google will need sites to be faster than ever. 5G will also bring local search to the forefront, meaning mobile sites also need to be quicker to help return local results on the go.
For content marketing, there will be a bigger trend towards "content experience" strategies, with content deliberately crafted to perform well on different devices, channels, and platforms. Customising content in this way will be crucial in helping generate a stronger ROI from content marketing campaigns.
---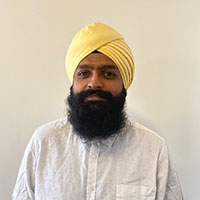 Sukhjinder Singh – Anicca Digital
There were three core updates announced this year, Google BERT, and support for review stars was removed for some schema types. These are some of the updates I took note of, yet wasn't surprised about. This is because I learnt my lesson back in 2011 when the first Google Panda update hit: optimise for the user not Google. It's not a ground-breaking revelation, but within these parameters you can do great, interesting work, and reap rewards that will serve you in the long-run. In the vein of this and based on my hands-on experience, I believe these areas will see more activity:
Rich snippet optimisation; as it's harder to get above the fold organically, and because you get a two-for-one result with this work (voice search results too) people are focussing more on this kind of optimisation. Especially with the new FAQ, HowTo and Q&A schema now available.
Local SEO; off the back of the Medic update in 2018, people have taken E.A.T. more seriously, with special consideration on conveying authority (full contact details, FAQs, staff profiles, links to social profiles, accreditations, authoritative industry bodies, third-party reviews etc).
BERT and NLP-considered optimisation; I believe more people are aware of the real life impact that Natural Language Processing (NLP) has in our lives (voice search, spell-check, sentiment analysis etc) and will be focussing more on semantic search optimisation. I believe this will take the form of more LSI keyword optimisation and semantic content optimisation with tools like InLinks.
Other things that I think will be popular are areas you have more control over, such as: SERP and CTR optimisation, CRO (as on-page engagement has shown to have some effect on SEO), Page Load Speed and of course, Mobile Usability.
---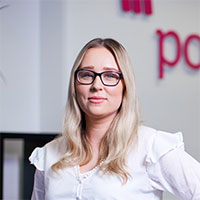 Sarah Atkinson – Podium
Mobile UX will be more important than ever in 2020, especially for local search. With 4 in 5 consumers conducting local searches on their phones and tablets, simply having a mobile version of a site won't be enough to outrank competitors. Pages should be thoroughly optimised for mobile, including fast loading times and information should be readily accessible to users.
This goes beyond optimising images and it's essential that you reduce the number of redirects on site, minify code such as JavaScript and ensure you leverage browser caching. If you're a local business, you should also ensure your company details such as name, address and telephone number is standardised and meta data should contain your location.
---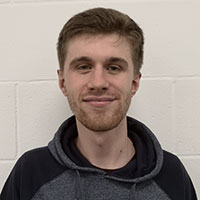 Ciaran – Square Media
At Square Media we are expecting that both Voice Search and Voice Assistants will develop even further in the next few years and really take off in 2020.
With both Google and Amazon both placing their bets on their respective Voice Assistants, we can only envision them becoming even more powerful than they currently are.
In 2019, 20% of all Google searches were voice searches, which we are expecting to at least double for 2020. We envisage that Google will place heavier emphasis on Voice Search in their algorithm updates. We predict the SERPS will introduce more features to help optimise content for Voice Search/Voice Assistants. For example, just look at this new feature which allows you to book cinema tickets using Google Assistant. Will this roll out to different industries & services too?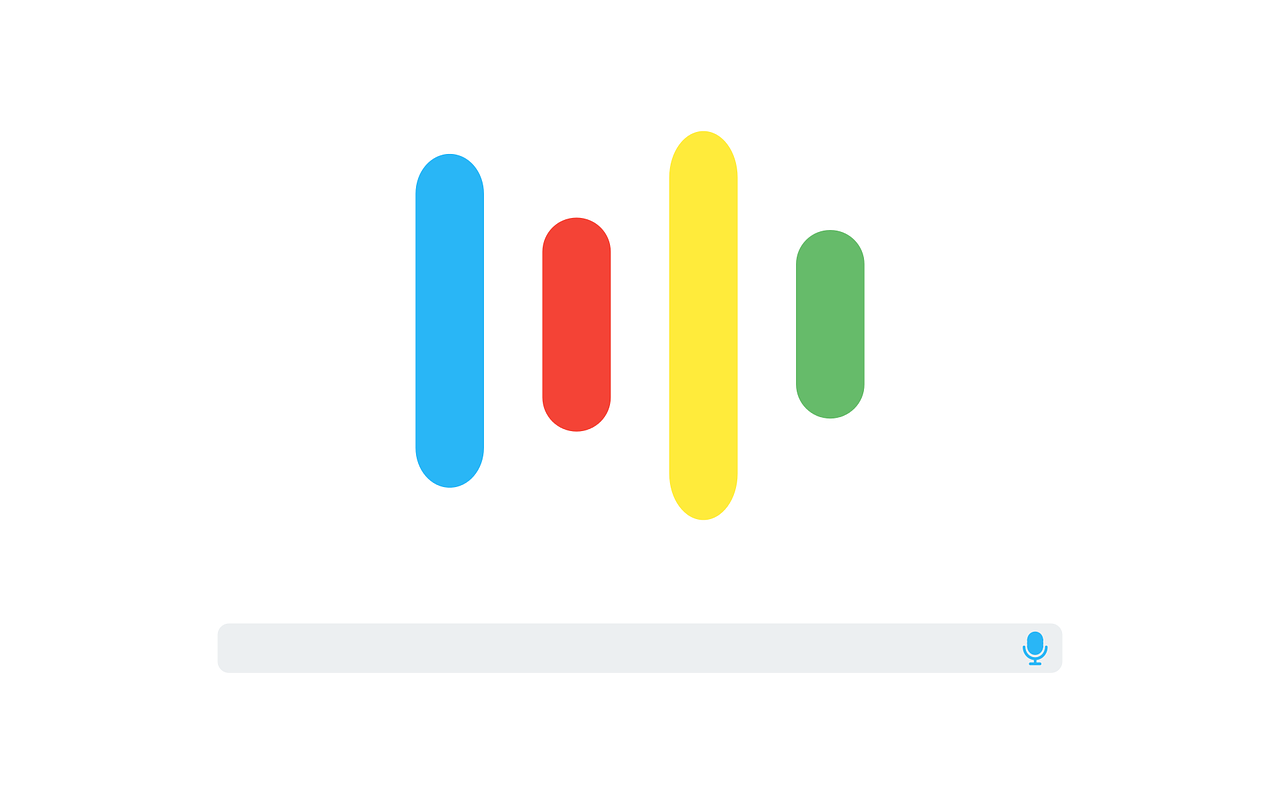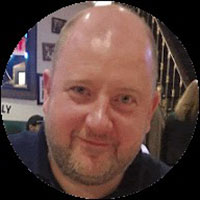 Matt Kirkman – Grapefruit
Predicting the trends in SEO for the coming year is always interesting. Google is not exactly known for keeping the SEO community up to date with its plans for how organic search will develop over the next 12 months. Changes over 2019 give us some insight into the direction of the major search engine and what might happen to the SEO landscape next year.
There's likely to be a continuing decline in the importance of the 'true' organic rankings. Whereas just a few years ago ranking number 1 in the organic search results was the aim of every project, things are very different now. Rich Snippets, Knowledge Panels, Google Maps listings, Videos, Images, and Shopping carousels – these all present interesting challenges and opportunities for SEOs, so having a wider focus and creating campaigns that include these elements is likely to be key.
Optimised Google My Business Profiles and rankings in the 'map pack' are likely to become more important, for all businesses. Traditionally the focus of location-specific searches, the developments in how frequently map listing are shown in search results for products and services and the opportunity they offer businesses for increasing their exposure to potential customers means they will continue to be important for businesses of all types, not just those that are focused locally.
In terms of the Rich Snippets, appearing in this 'position 0' can be the Holy Grail for any ranking project, so paying attention to the factors that influence these and incorporating them into optimisation work will likely continue to be important. Linked to this is the development of optimisation for voice search, or probably more accurately, question-focused search. The developing sophistication of Google's algorithm means that longer, more ambiguous searches are now capable of returning increasingly accurate results, which presents an opportunity for webpages to rank for a wider range of related results.
This increasingly sophisticated algorithm, with the addition of BERT and machine learning, is becoming more complex, which may mean that 'gaming' Google and using loopholes to rank will continue to decline, and good, honest Search Engine Optimisation with proven tactics that are part a much more holistic view of how to increase the right kind of traffic from the search engines, and work with the algorithm instead of trying to fool it, will be what helps businesses succeed online.
---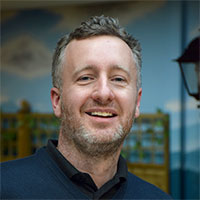 Colin Harrison – Nivo Digital
It's no longer just what you know, it's what you know, who you know and what you do with it that will get the best results in SEO. Building meaningful connections, therefore, will become more important than ever before in the SEO world in 2020.
Direct traffic and brand mentions are a big ranking factor and with this offline activities will become more important for SEO. Companies will look to create engaging content to be recognised for not only their expertise in their field, but also the good they do in their communities.
Businesses will also look to collaborate on bigger content pieces with others who share the same audience in an effort to gain exposure and exploit combined marketing channels.
---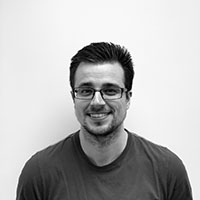 Tom Crewe – Adido
From an outsider's perspective, it may seem that Search Engine Optimisation is ever-changing; but the reality is that the core principles of good SEO remain the same; strong and relevant content that is optimised appropriately, a well-structured site hierarchy, high authority backlinks and an effective technical SEO strategy. What does change, however, is our approach to these principles.
In 2020, we will see the continued rise of 'zero clicks' in the SERPs as users are given the answers they need through Rich Snippets, Knowledge Graphs and all of Google's other rich content areas. We see this with most of our clients when analysing Search Console data; organic impressions can be up 100% YOY, but click through rates (CTRs) are often down, resulting in a less impressive YOY increase in clicks.
How do we combat this in 2020? Well, first of all we need to educate clients and senior members of staff about the rise of 'zero clicks' and what this will mean for their organic traffic statistics. Secondly, perhaps we need to report success differently. We need to look at the increase in organic impressions and average ranking position YOY; does it correlate with an increase in phone calls / email enquiries / in store visits? We can then take this analysis further and try to identify which keywords have a higher CTR and target those in our strategy, rather than the high volume / low CTR keywords.
In terms of the way 'zero clicks' impacts SEO strategy, it changes what we will need to achieve with our content. Whilst 'no clicks' are a direct result of featured snippets, ranking for featured snippets is more important than ever now. In order to encourage a click from a featured snippet, we need to be providing more information than can comfortably fit in the SERP space for featured snippets, so the user has to click through to get the rest of the information they are looking for. This strategy naturally fits in with the overarching strategy of providing the most detailed, comprehensive landing pages for our desired keywords, as page one of the SERP becomes increasingly competitive and only the most worthy of websites will reach page 1.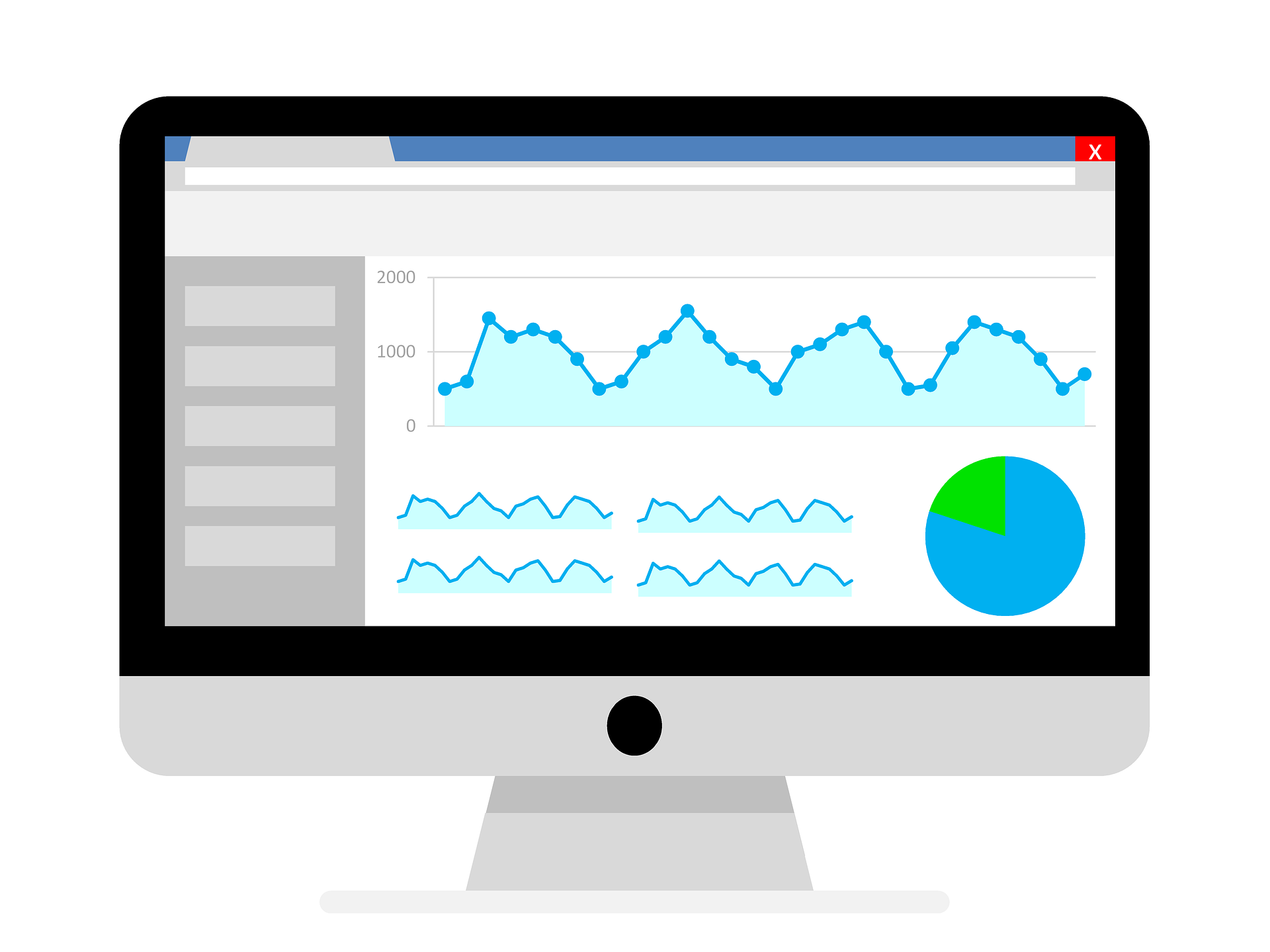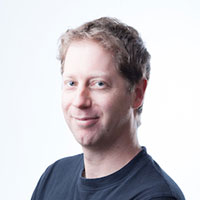 Richard Patey – StartUp Norfolk
The biggest trend in SEO I see continuing into 2020 and beyond is using data driven tools TF-IDF like surferseo.com to create perfect on-page, even before you publish. These tools find out which words and phrases the top ranking pages are using and then creates an average, including word count, for your piece of content to blend into that range. And you can even give your writers just one main keyword and access to the software and they can compose the post within the editor which suggests which LSI phrases to add and in which quantity. It's game-changing and a really unfair advantage that has not yet gone mainstream.
---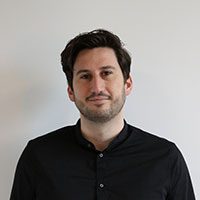 Chris Foster – Acquiro Digital
With Google's changing attitudes towards the nofollow tag we're expecting to see changes towards how Google views nofollow links and brand mentions. We've seen from the changes to the disavow process Google have been able to train their algorithms to the point were disavow files are no longer required, in most cases. Over the next year we expect to see three changes in how they deal with links.
Firstly websites will be given credit for links marked as nofollow from sites who use these in an overzealous way. This would include large news outlets who nofollow all external links as part of their guidelines. The result being many sites could see a few high value links drop into their profile.
On the flip side of this Google are getting better at recognising paid for and advertorial links which haven't been disclosed according to their guidelines. So if you rely heavily on links from product reviews you may see the value in these drop.
Finally, we expect to see Google start to give link credit to websites when their brand name appears without an anchor link. This follows a general move from Google to favour brand names and as the AI improves this should be easier for them to match up.