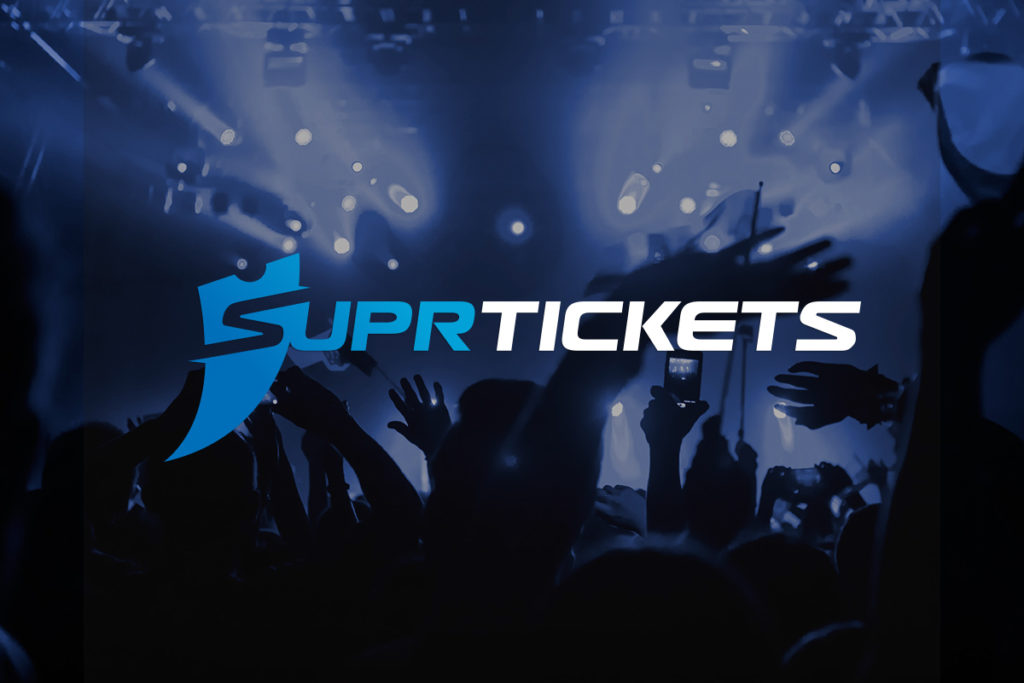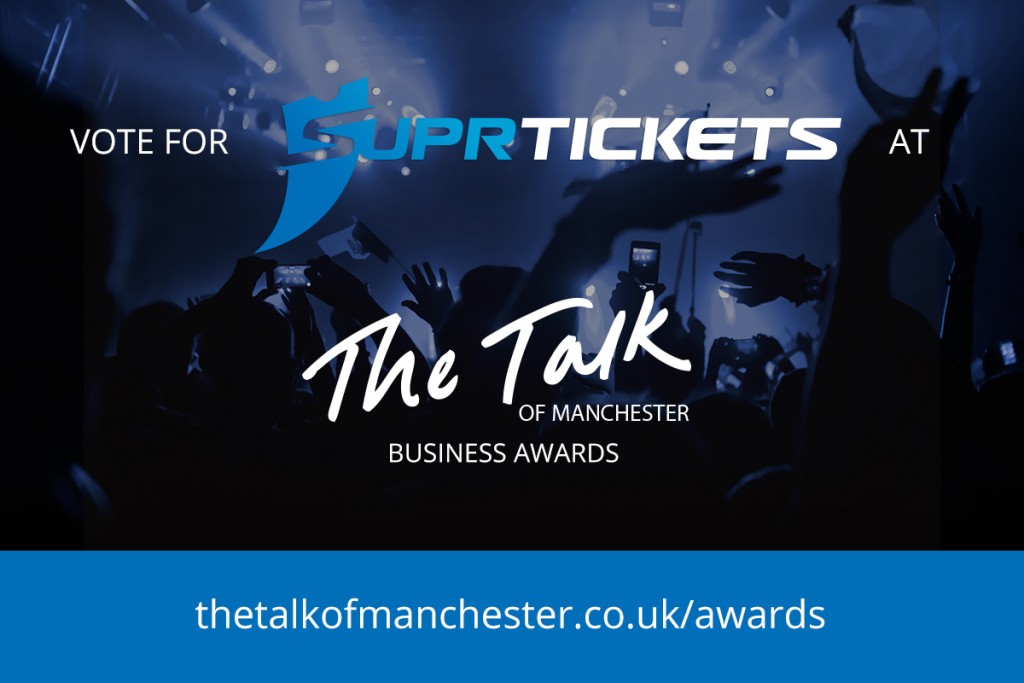 We're delighted to announce that one of our own projects, SuprTickets.com, has been nominated for two "The Talk of Manchester" awards.
Known at #theTOMs, voting is now open and closes next Friday 6th November at 5pm, and we're up for two categories – "Best Newcomer" and "Best Technology / Innovation". As you can imagine we're delighted to have been nominated and would love it if you could cast a vote 🙂
To vote, please go here, and select us in either (or both) of the above categories. If you recognise any of the other great companies in different categories then please choose your favourite there too. Manchester is chock full of talented freelancers, start-ups, small businesses and more, so we're honoured to be thought of in the same breath.
You can read more about the awards at www.thetalkofmanchester.co.uk/awards, and the event itself is taking place on Thursday 3rd December at the Mercure Manchester Piccadilly Hotel. Win or lose it promises to be a great night, so good luck to all nominees!
What is SuprTickets?
SuprTickets is a concert ticket comparison website that we've developed ourselves over the last 12 months, and we're hoping to make a big splash in the ticket market. If you've ever tried to buy tickets for your favourite band but felt frustrated and aggrieved when they've sold out in minutes, we're here to help. We compare prices from 15 of the biggest ticket suppliers in the UK and USA, and let you know where you can find available tickets. Our super-fast site gives you a list of prices and available ticket sites, so you can easily click through to each site to choose seats and purchase tickets.
Ticketmaster, SeeTickets, EventIM, Viagogo, SeatWave and Stubhub, we've got all the major suppliers, and we recently sponsored the UK's biggest free tribute festival – Festwich. Take a look at the video below that we had produced:
If you've not tried us out yet, go and take a look – you could save yourself some money, or find those exclusive tickets that you thought you wouldnt' be able to get. We've got some massive things planned for 2016 too – it's going to be an exciting year.
So yeh… we'd love it if you could cast your vote for us 🙂
Thanks!
Pixel Kicks & SuprTickets.com