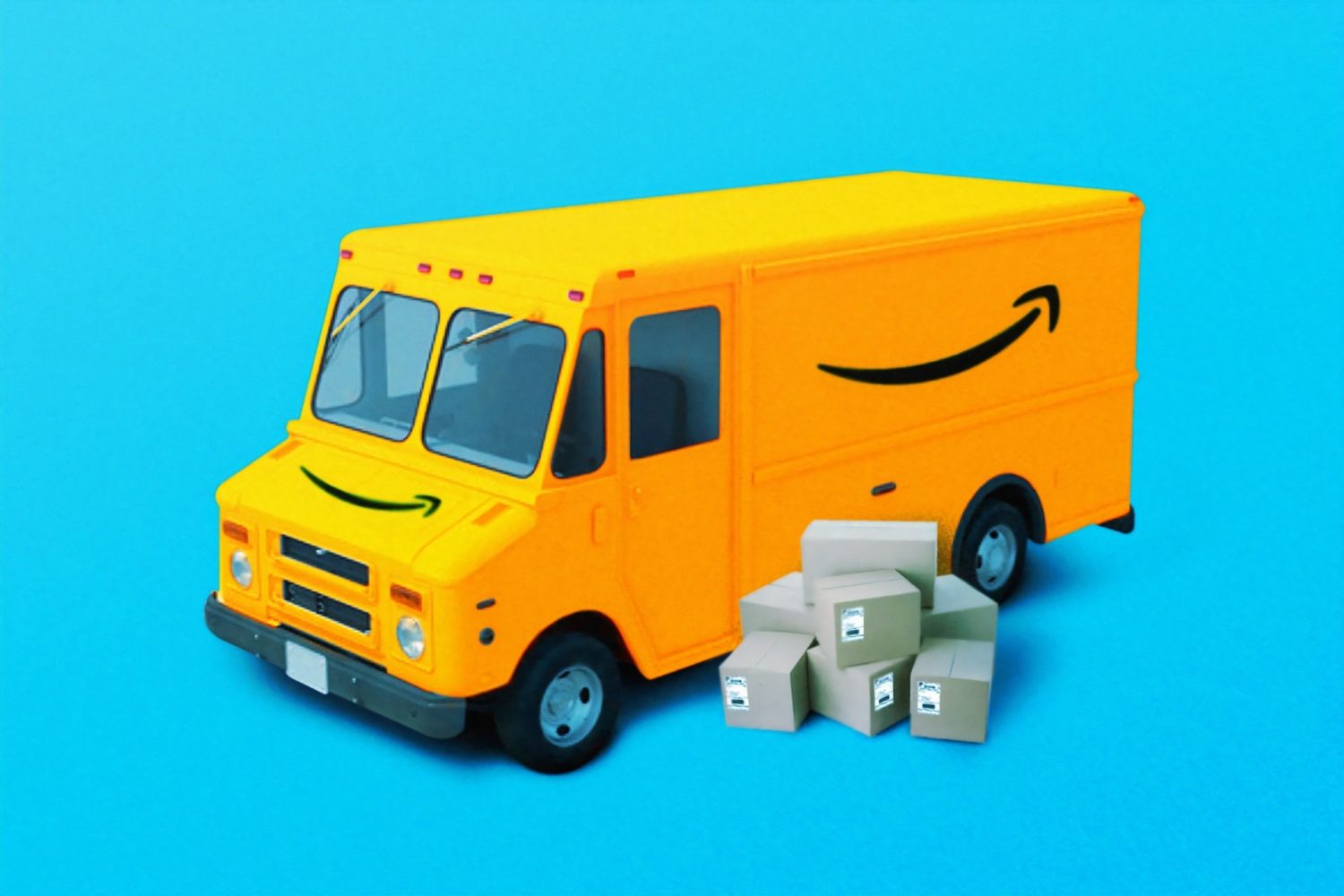 Over the past decade, Amazon has fast become the number one online shopping platform around the world, with stats showing that the corporation had a huge 45% share of the US eCommerce market in 2019, estimated to rise to 50% by 2021.
While Amazon sells a wide range of products directly from their own warehouse stock, the site is also open to everyone to become an independent seller through their platform, providing a reliable way of generating online revenue for smaller businesses.
Are you already selling products through Amazon, or thinking of signing your store up? We've put together a list of tips for getting the most out of using Amazon, and to help you boost your sales.
Setting up correctly on Amazon Seller Central
Before we dive into all of the tips and tricks necessary to start driving more sales through the Amazon platform, we firstly need to make sure that we are set up correctly. So, how do you actually set up a Seller account in the UK, and what type of business entity do you need?
There are two plans to choose from when it comes to getting started on Amazon: Basic and Professional.
Amazon Basic Plan
Amazon's Basic Plan is viable for those who are looking to sell a few items a month. There's no monthly subscription fee and you will simply pay £0.75 per item sold, plus additional fees, back to Amazon in exchange for using their platform. The benefit here is that you are only paying when you sell something, so it's useful if you have a very small inventory – perhaps you just want to get rid of some household items.
The downside is that it is a plan designed for those who are selling fewer than 35 items per month, so if you're looking to sell in volume over time, which is the whole point of this article, then it's a Professional account that you need.
Amazon Professional Plan
Amazon's Professional Plan is the option for those who want value for volume sales. To sign up to the plan it costs £25+VAT per month, but the £0.75 fee per sale that you'd have with the Basic plan is waived.
For the Professional Plan you do need to have some form of business entity, ie, you need to be set up as a limited company (Privately Owned Company) or be operating as a sole trader (Sole Proprietor.)
The paperwork required to set up these accounts will naturally differ. If you're a limited company then you will need to supply various documents in relation to the set up of the company, such as a certificate of incorporation, whereas if you are a sole trader you will need to supply a HMRC letter with your unique Tax Reference number.
For both Plans, Amazon will need proof of the business entity in address format. Use your letters from HMRC as evidence for this next step, as while you can set up your account, you will still need to supply this additional information to verify your Seller account. There is a limited timeframe, usually around ten weeks, within which you can supply this to Amazon before your account is at risk of closure.
Review the market and put together a pricing strategy
So you're set up and you're verified correctly, great stuff. Before you jump head first into moving your inventory over onto Amazon, it can be incredibly useful for you to perform a bit of research into the current market surrounding your products. Let's face it, you have to compete on price first. If your products are wrongly priced, no matter what you pick up from the rest of this article then your listings will never truly perform on Amazon.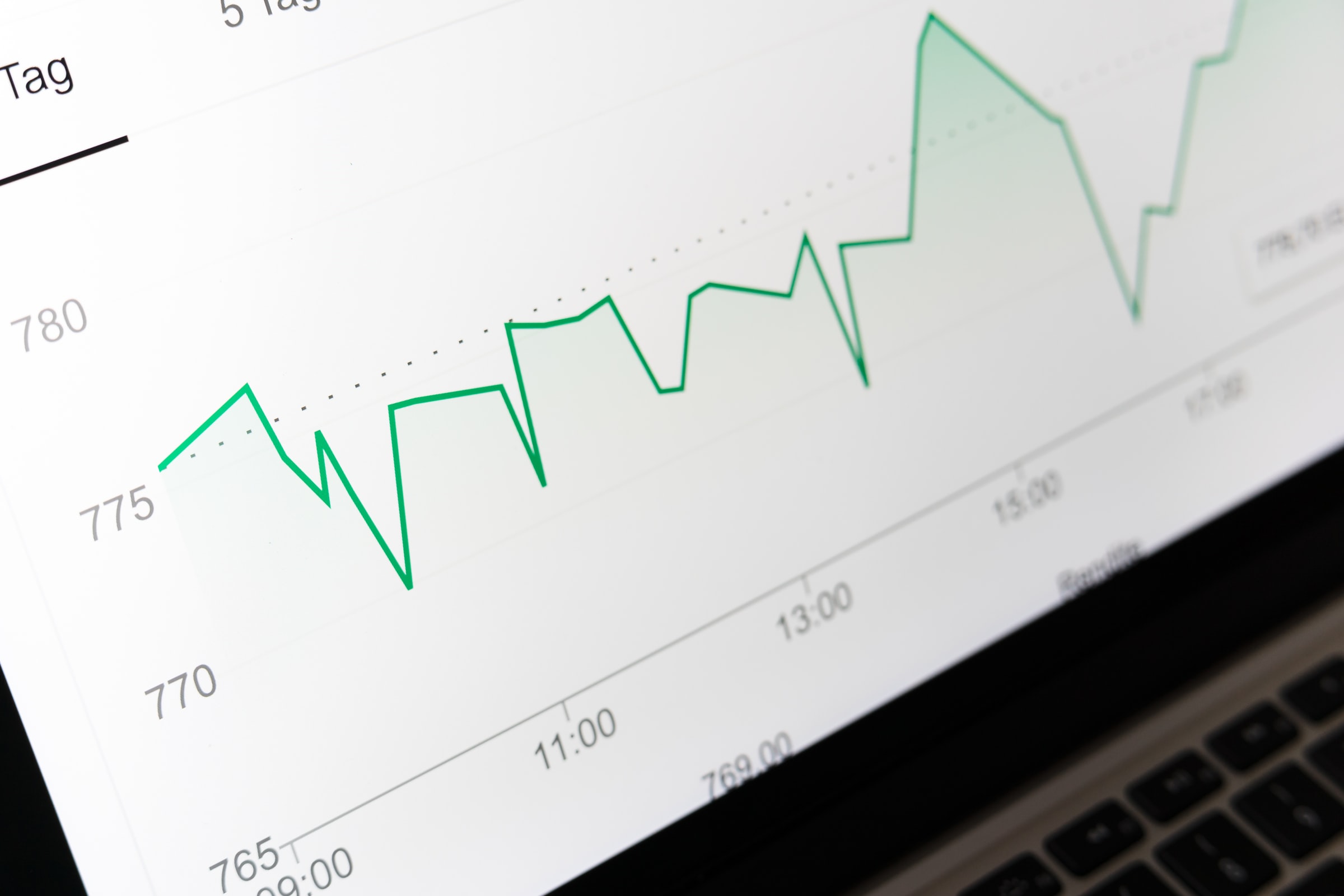 More than 70% of sales on Amazon happen on the first page of the organic search listings, so to compete, you need to set your prices for page one. That means reviewing the searches related to your products and keeping track of what prices are being offered on competing listings. Then ask yourself, are your prices reasonable in comparison to what you're seeing?
It's all about generating sustainable, profitable organic sales from that first page of the Amazon search results. So confirm where you lie within that landscape and consider what you can offer to be competitive price-wise.
Set up sponsored listings
As with most forms of online selling, you can always increase your sales by investing in some online advertising.
While you can direct traffic and potential customers to your own website via PPC advertising through platforms such as Google Search or Shopping, you can also increase your Amazon product visibility through Amazon's advertising solution.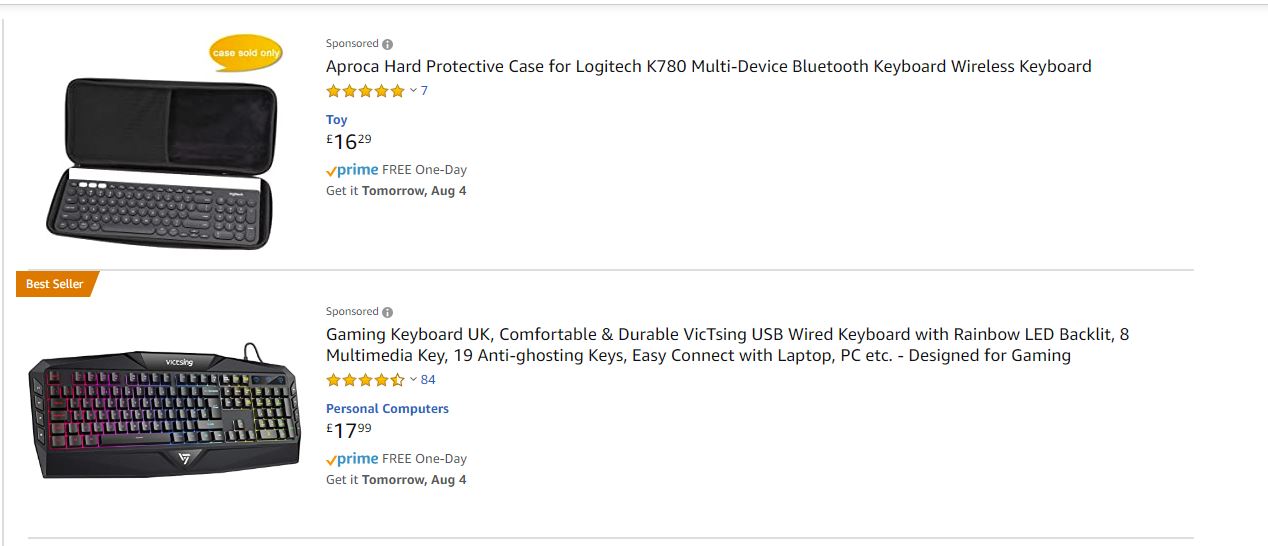 Amazon's sponsored products platform works in a similar way to Google Search PPC ads, with users able to select what keywords they want to bid on, and choose their own bidding strategy. Once set-up, advertisers will only be charged when a user sees the sponsored product listing and clicks through onto the product's page.
Typically, your Amazon adverts will appear at the top of product searches on the websites, but could also appear in the sidebar of the results page, or on other product pages.
Use good relevant keywords
Making sure you use good relevant keywords on amazon is absolutely essential when you're trying to sell a product. You need to look past typical words and think more about what the audience would search for and what they'd expand on. This is a good starting point as it will help you generate keywords specific to your amazon audience.
When you're selling products on Amazon it's important to only use keywords that are relevant to your product listing. A number of company's add irrelevant keywords to their products just so that they can reach more people and earn conversions from the traffic.
Avoid doing this otherwise Amazon can penalize you for not using keywords relevant to your product and this will lower your ranking as you won't be earning many conversions.
Optimise descriptions
If you're serious about selling online then you will undoubtedly have come across the term SEO, or "search engine optimisation". A big part of making your ecommerce site attractive to search engines is having keyword rich product descriptions that are also appealing to your customers. These principles also apply to Amazon, which after all is the world's largest ecommerce platform.
With over 50% of all online product searches taking place on Amazon getting your listings to the top of the search results has never been more important, and luckily the platform provides multiple ways to do this. Each product listing has space for a short list of bullet points to quickly describe and sell the item, with a longer plain text description box to help persuade customers who are still deciding whether or not this is the product for them.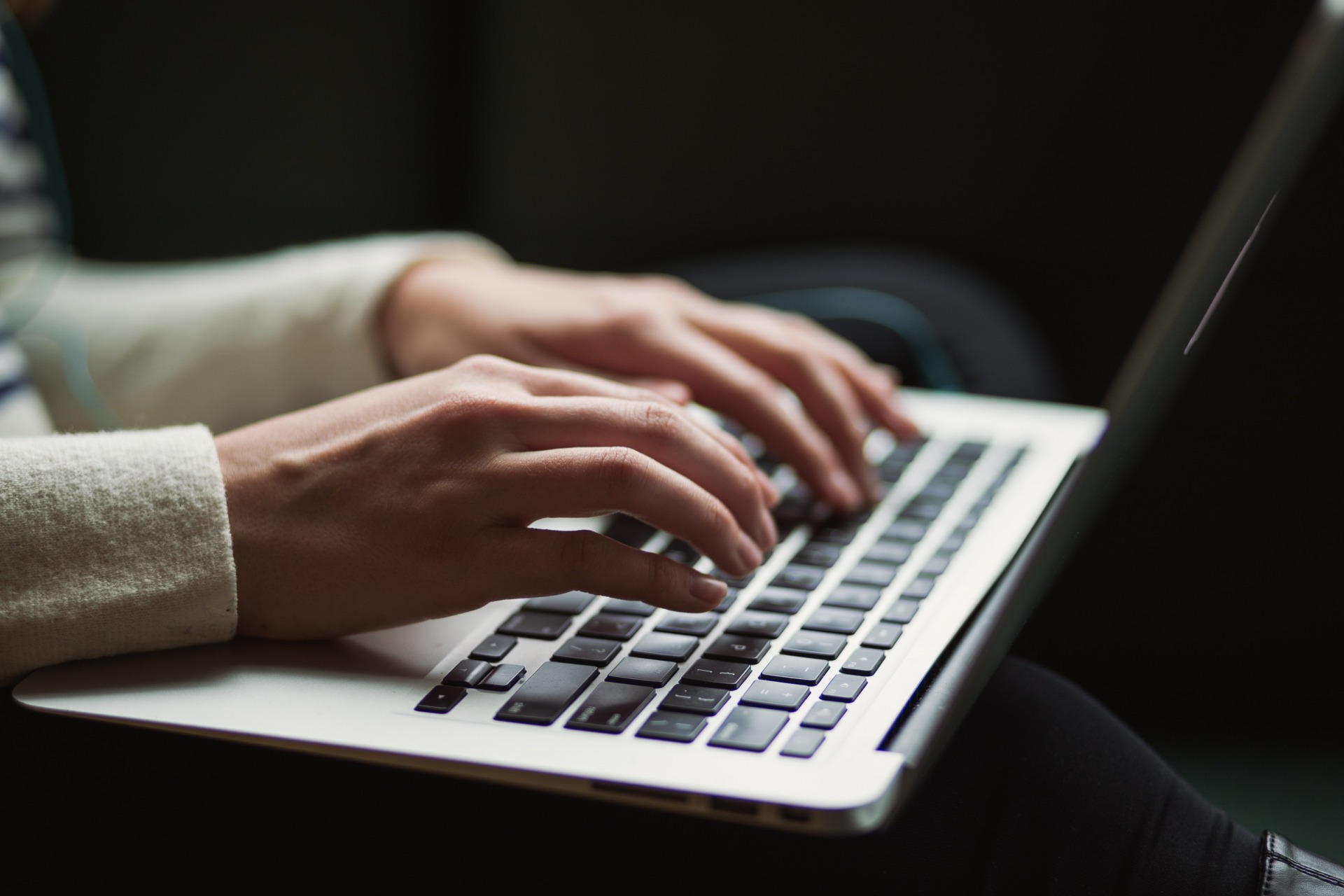 Bullet Points
This section of the product listing is aimed at helping your customers to make the snap decision to buy the product. To them it is a quick and easy way to confirm that this is the correct product and will lead them onto the checkout process. Each listing is limited to 5 bullet points, each with a character limit. This limited nature means that your bullet points might not be the best location to host keywords, and you should prioritise selling your product to the human viewer.
However, as these bullet points are short individual lines of text you might find it easier to insert some trickier keywords into them without having to try and make the sentence fit into the body of text as a whole.
Some good information to include in your bullet points might include:
Some basic technical data about the product, maybe the different sizes or colours available.
A suggestion for how the product might be best used.
Where the product is made.
A suggestion of who might benefit best from the product.
All these combined should have the effect of taking someone already in the market for your kind of product, and pushing them over the edge into the conversion and checkout funnel.
Product Descriptions
Unlike the bullet points at the head of the listing, your product description field allows you to have more of a conversation with both your customers and Amazon's search engine algorithm. Written in plain text, and allowing a much higher word count, the product description is the perfect place to both provide more information to an interested customer and to host the essential keywords needed to make your listing rank higher.
Whereas the bullet points are about speed and convenience, the product description should be much more personal and offer a more interactive experience. You can use it to build on earlier bullet points, going into more detail about how the product should be used, and who might benefit the most from it. This reassuring information might just be the tipping point for someone who is on the fence about converting.
For the artificial viewer of your listing, a strong keyword density will make all the difference. As with SEO on your own website you will be penalised for blatantly inserting words into the text that make little or no sense with the context of the description. The key is to find a balance of using your keywords in a way that describes the product in a genuinely helpful way. To make this easier, start by prioritising your keywords and getting the ones with the highest search volumes into the text. Start with a small number, and make sure that they make sense in their own right. Once you have achieved this, read through your description and work your way down the list of keywords using it as you would a thesaurus, swapping out words or phrases where appropriate, and changing them to your desired keywords.
This method will help you create a cohesive and genuinely helpful product description, that also hosts your all important keywords in a natural and organic way.
Optimise your product images
In the eCommerce world, photos sell products. In the same way that we have just talked through making your product descriptions the best they can be, you also want your images to show off your products in the best possible light.
One of the most common mistakes that Amazon sellers make is using poor quality images in their listings. The time, effort, and in some cases, money, spent on high quality product photography is always worth it and could be the difference between a customer clicking through to your listing or not.
Professional photography builds immediate trust with customers. High resolution shots reflect well on both your product and business, and assure the customer that you are a professional seller that can deliver the goods.
Before going ahead and commissioning an all singing all dancing product photography shoot, there are a few things that you should know about Amazon's product image requirements.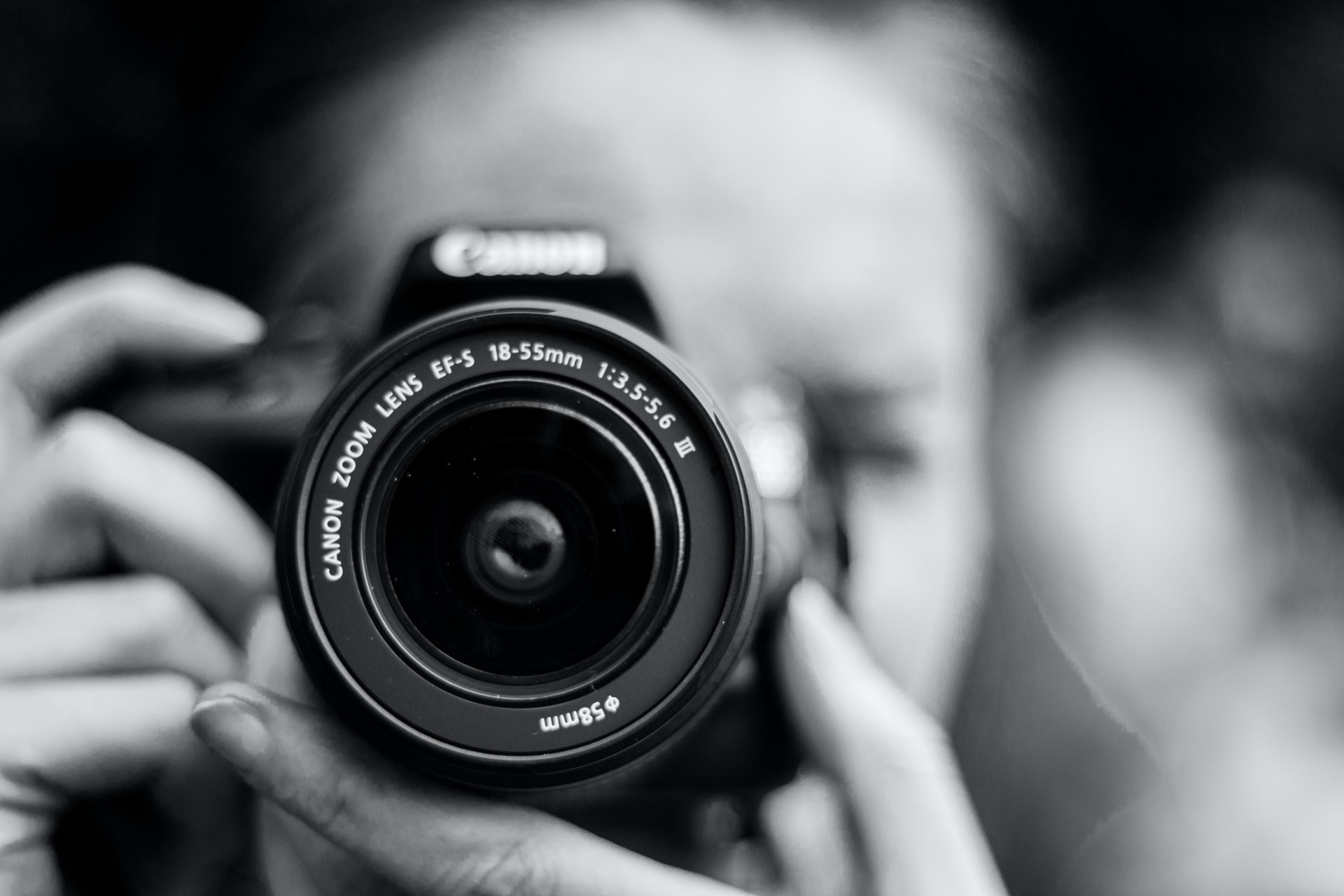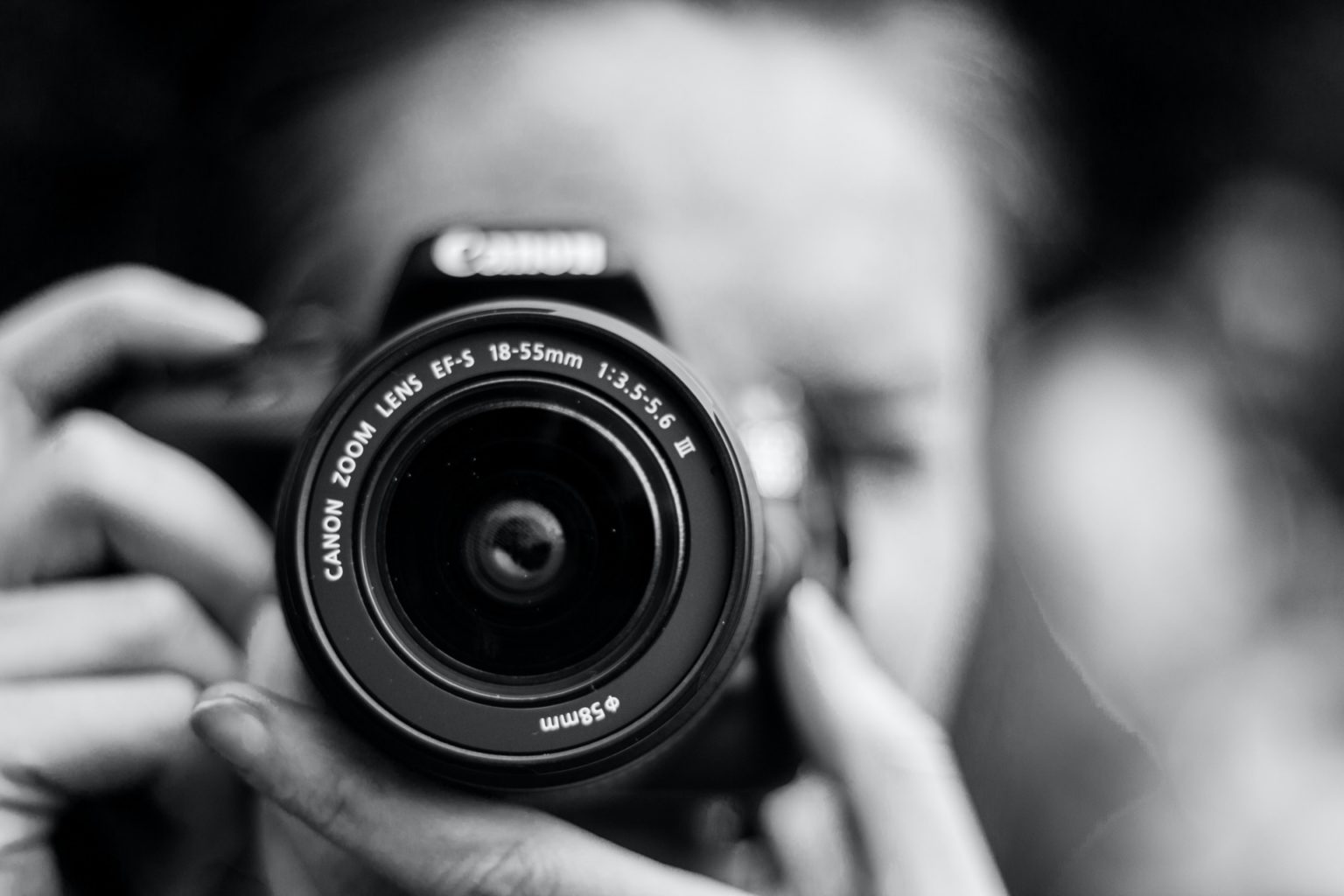 Main image requirements
This is the image that will show on Amazon's listing pages as users are browsing, and will also be the main image on the product detail page. This image should:
Have a completely white background (RGB 255,255,255)
Show the full product in frame
Only show the product you are selling (i.e. not include any models or accessories that are not included)
Not contain any additional badges, text or graphics
Additional images
These images will be included on your product detail page, and give you a little more creative freedom to show your products from different angles and in different lightings. For additional images:
You may include text and demonstrative graphics
Additional objects and other products may be included in the images to help demonstrate factors such as the scale of a product, or the product in action
Close-ups, cropped images and different angles are encouraged
It's also worth noting that Amazon offers a zoom feature which allows the user to scroll over and enlarge the image to see it in full detail. In order to use this feature (and we would highly recommend doing so), images should be a minimum of 1,000 pixels x 1,000 pixels.
By following Amazon's product image requirements from the get-go, you will undoubtedly save yourself a lot of time and hassle that can come with images and listings being disapproved due to poor quality.
Utilise the questions & answers section
Perhaps one of the most powerful selling features that Amazon provides is the question & answers section on each product listing. This is often underutilised by sellers, but it can offer a whole host of benefits to both the seller and the customer.
In a similar way to how consumers value reading other people's reviews on products before making a purchase, they also appreciate and can be persuaded by finding out further information about a product that has maybe not been touched on elsewhere in the listing. For example, whether or not the product is suitable for their specific needs and so on.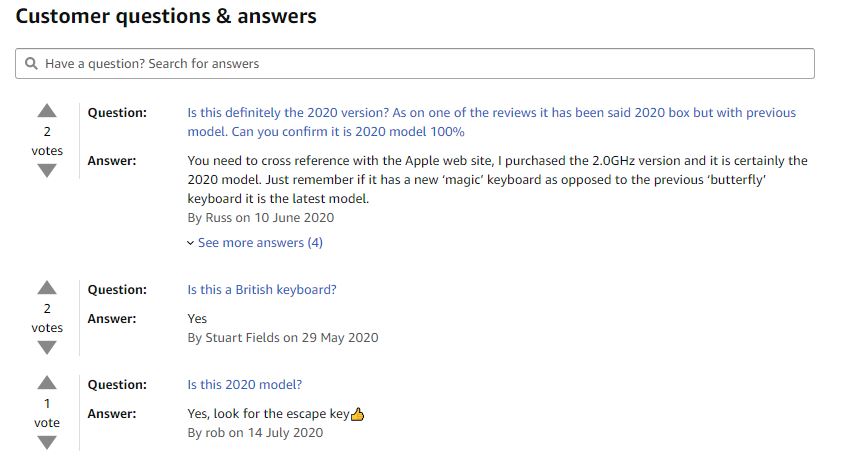 Make the most of this section, and don't just sit around waiting for a customer to ask a question – get someone you know to submit a common question and hit back with a response. When you do start getting genuine questions, be timely in your response and ensure that you're answering each question thoroughly and honestly.
A key thing to remember here is that answers can also be submitted by customers, whether they have purchased the product or not. So, it's important to always keep on top of this section and ensure that any answers displayed are offering accurate information.
Use a PIM tool
While not solely linked to selling on Amazon, a Product Information Management (PIM) tool can be an invaluable asset when selling your products online. These programs are in essence a central database for all of your online outlets, from your own website to 3rd party retailers like Amazon and ebay.
These tools work by importing all of the stored product data on your own website, and automatically populating it to listings on other sites saving you time that would otherwise have been spent wearing down your copy and paste keys. These tools are especially valuable for companies that are planning to sell in very high volume as they can migrate hundreds of listings at once, and are a great way to balance stock and purchases across all of your platforms.
The limitations of these programs come when tailoring your listings to a particular site, in this case Amazon. As we have already discussed Amazon has its own particular fields for inputting keywords and bullet points, which don't normally translate to other sites. For this reason while a PIM will undoubtedly save you time importing products, you will still have to factor in the optimisation process for each product in Amazon.
Aim to increase positive reviews
There are many ways to increase positive reviews on Amazon some are simple other's require more work, however first and foremost, it's a good start to trust Amazon's automated follow up system. Once a customer has purchased a product an email is automatically sent to the shopper to leave a review on the product and report any issues if they have any.
Furthermore, Amazon's vine program is a great way of getting thought out reviews from customers, it may be a premium service but it's designed to increase product reviews. Amazon vine is great as you will have plenty of reviews and they will all be in depth, however, depending on the quality of the product they won't all be good reviews.
Use the Inventory to check for Quality Alerts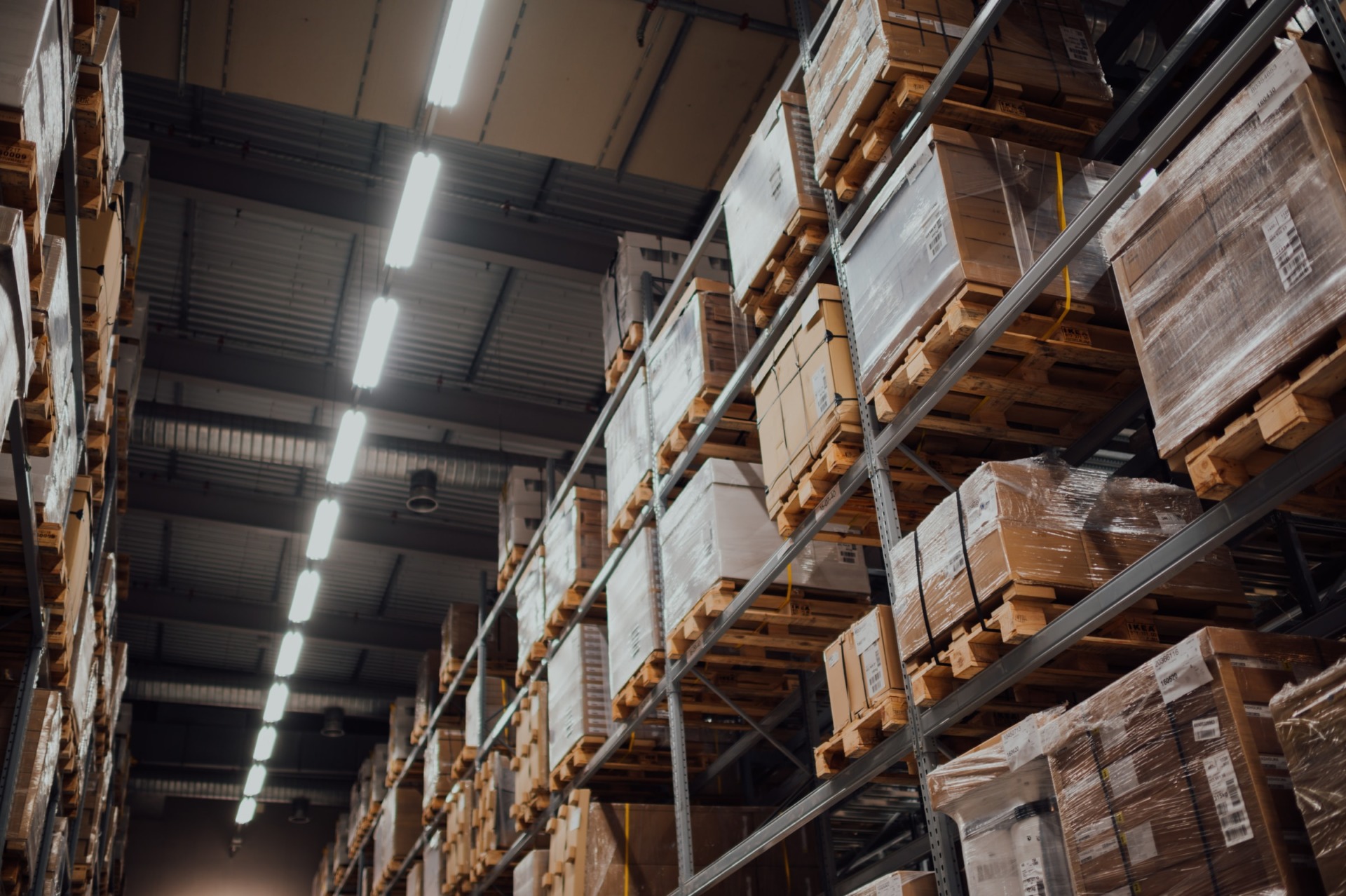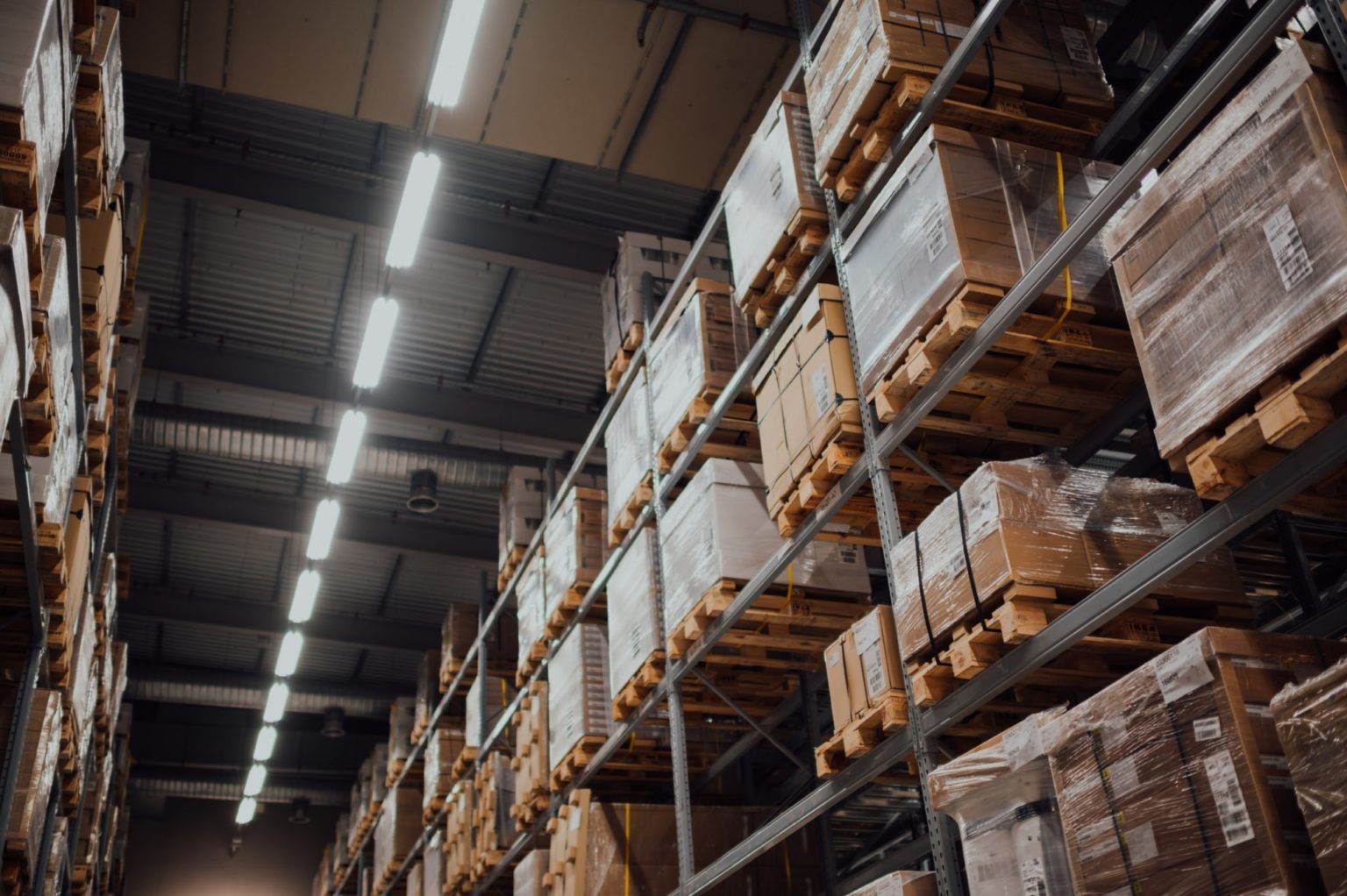 Amazon will place Quality Alerts on your listings to let you know that they may be incomplete in some way, and as we naturally want our listings to be of the highest quality possible, you'll want to find out more about what Amazon has to say.
When Amazon notices that information is missing, or inadequate with your item, you will be notified to improve this. It could be anything from a missing product information field, to an invalid product image, or even if Amazon thinks the category assigned to the product could be improved.
It's important that you differentiate Quality Alerts from Suppressed. With Suppressed listings, your products are completely invisible to Amazon users and they have been deemed 'unlistable' in the product results. Quality Alerts, on the other hand, are just Amazon's way of suggesting that you update your information so that their users may find your products easier.
Use the 'Subscribe and Save' option
A popular option that customers like to make use of on Amazon is the "Subscribe & Save" programme. Rather than making a one-off order, customers can choose to subscribe to the product, choosing a frequency (such as monthly) to receive the item regularly, with the higher the regularity and the larger the quantity resulting in a lower price.
This option does of course only work with certain products – for example, a customer buying some allergy tablets from Amazon might want them to be delivered regularly, but nobody is going to want to subscribe to purchasing a new television every month.
If you think you have a product that would fit the programme, it's well worth signing up. The lower price available is more likely to entice new customers into subscribing, and once they have, you've got a new regular shopper providing you with a frequent revenue.
---
Need assistance with any aspect of your online marketing? Pixel Kicks are digital marketing specialists, covering SEO, PPC and social media. Get in touch now if you think we could help you and your company. Call 0161 713 1700, or leave us a message.