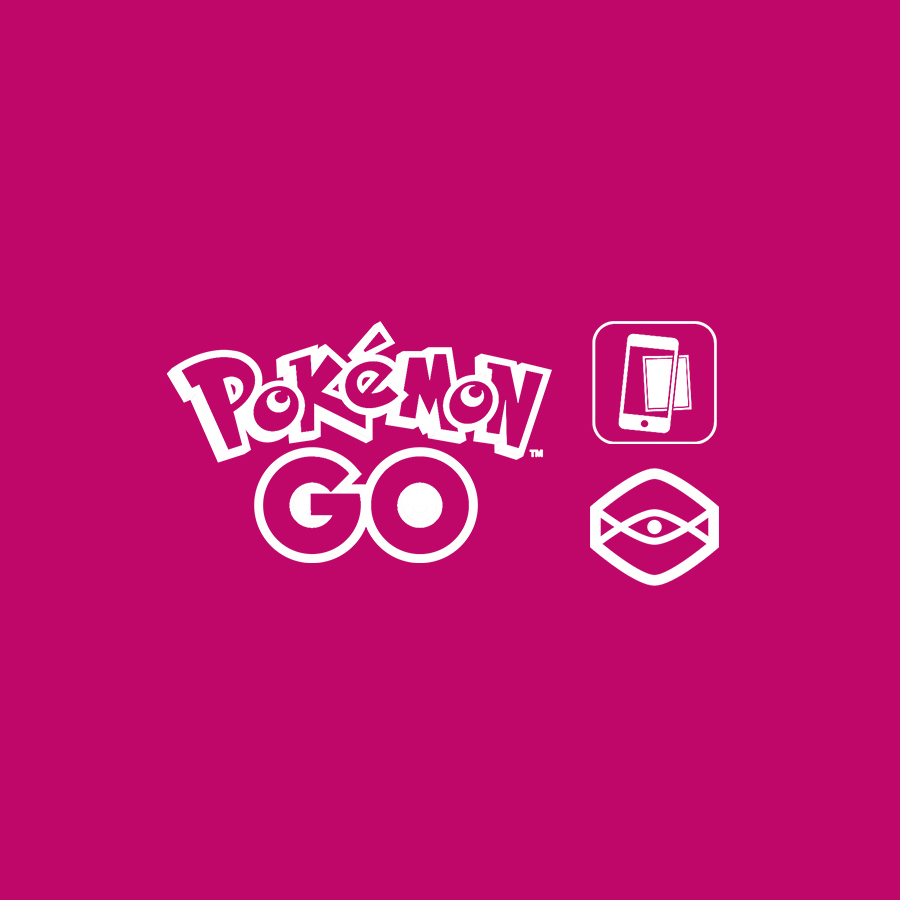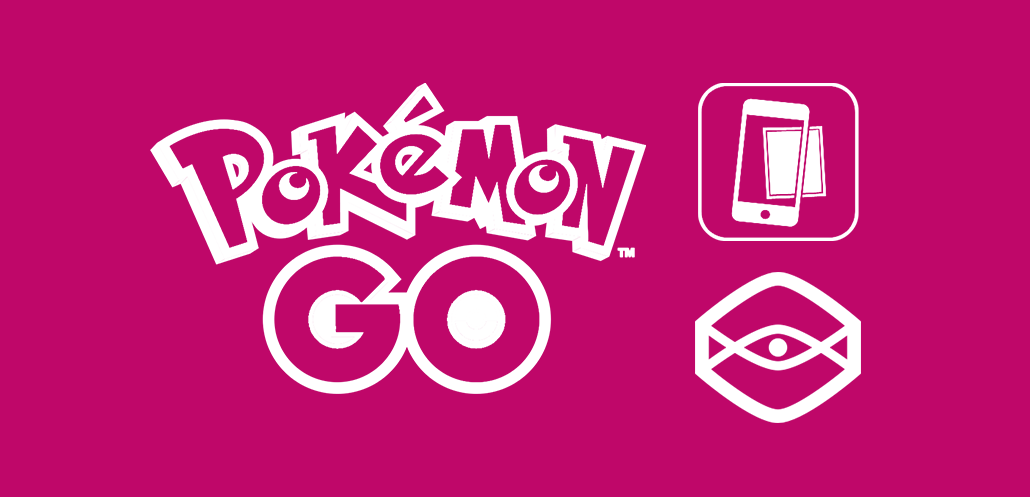 ---
Update 14/07/2016 1PM: Niantic has now made the game available on both the iOS and Google Play app stores.
---
Unless you've had your heads buried in the sand for the last week or so, you might have noticed a strange new phenomenon that slowly seems to be capturing the attention of children, teenagers and adults too.
Perhaps slowly wasn't the right choice of word there. A "light speed" comparison might be a better fit.
I'm talking about a "little known" smartphone game called Pokémon Go, which only launched in Australia and New Zealand a week ago, and most recently in the USA.
It's not even officially out in the UK, but that hasn't stopped hundreds of thousands, if not millions of children from downloading it already.
Google's sense of humour
It all started off as an April Fools Joke back in 2014, when Google released a fun video mashing up Google Maps with Pokémon. This quickly went viral and shot up past 18 million views in no time. The team behind it were called Niantic, albeit in a much more immature form than they are now, and they decided to plough their talents heavily into mobile gaming, blending augmented and mixed-media reality together.
Two years on, Niantic launched their new game, Pokémon Go, to initially mixed reviews, but fanatical user adoption.
Pokémon Go is a game which uses your phone's GPS and clock to detect where you are in the app, and at what time. You'll see Pokémon "appear" around you on your phone screen and you are encouraged to catch them. As you walk around outside in the real world, different types of Pokémon will appear from time to time. The basic premise behind the game is to travel around the world catching as many as possible.
Simple, eh?
Dominating the app stores
In it's first week of release, the game became the most downloaded app in Apple's App Store, and within two days was installed on over 5% of Android phones in the US alone. That takes some going.
The app is on track to have more daily users than Twitter, with it's initial user base sitting pretty at 7.5 million so far. According to SimilarWeb, it's consuming more daily minutes of our time than Snapchat and Facebook – 43 minutes on average.
The planned UK release had to be delayed due to server problems, and there is still no official date. As usual, there are ways for users to download and install the game from different sources – bypassing the official app stores. However users around Europe are reporting that they've managed to download it on certain app stores – particularly in Germany. European gamers may not have long to wait.
A timely boon for Nintendo
Perhaps the biggest winners of all this are Nintendo. The legendary Japanese console makers own a third of the Pokémon Company and are also an investor in Niantic who are required to pay for licensing agreements. Nintendo have had a hard time in the last few years, with their own console sales faring badly against the might of the Xbox One and PS4.
With their next console planned for a March 2017 launch, the success of Pokémon Go couldn't have come at a better time, and will no doubt rev up interest in just what Nintendo are going to launch next year.
The company that has been responsible for some of the biggest video game ideas in the last thirty years might just be ready to surprise us once again.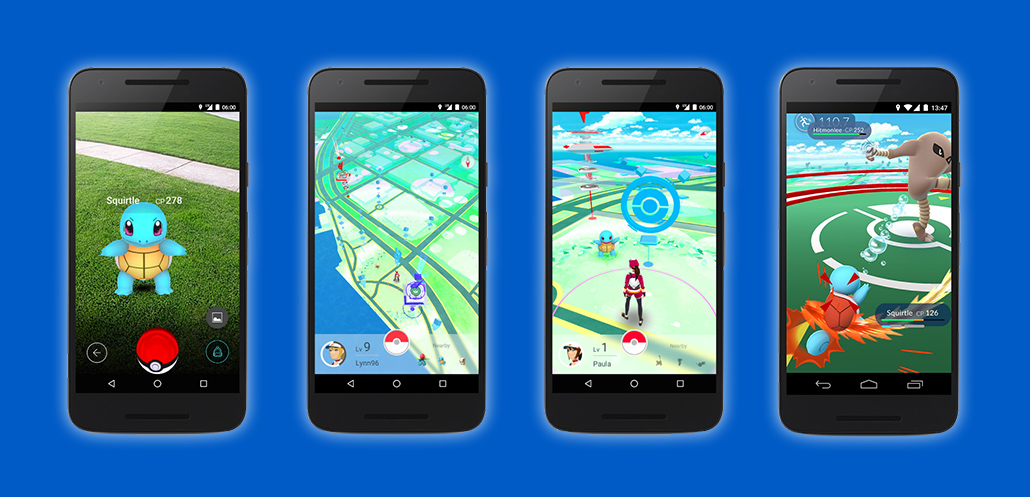 The boost that augmented reality was waiting for
Augmented reality has promised so much for so long, but what it needed was one killer app to prove it up, acting as a launchpad for further mainstream breakthroughs.
The technology that powers the game is something we've not seen done to this level before, with the game combining large-scale mapping with mixed reality gaming.
John Hanke, the CEO of Niantic, spoke about the app having a huge appetite for server resources, adding that the usage on their system was "a lot, even by Google standards."
The launch and growth might not have been possible a few years ago, but with today's more powerful smartphones together with faster and more robust networks, we're able to play this massively multi-player online game without any hitches.
The success of this might well be the catalyst needed for dedicated VR systems such as Oculus Rift, HTC Vive, and Samsung's Gear VR to take-off, with the publics appetite in VR and AR firmly wetted. Microsoft wowed everyone back in January 2015 when they showed us their admittedly jaw-dropping HoloLens previews, but since then we've not seen much to shout about, with real world tests seemingly incomparable in quality to Microsoft's early demos. A full scale launch isn't on the horizon just yet.
The HoloLens technology is definitely damn impressive nevertheless.
The love for Pokémon Go
What we're seeing now in the real world is the game being played by both kids and adults alike. With no firm barriers to playing (got a smartphone? able to move around?), this is genuinely the biggest craze for years, set to dominate the latter half of 2016 leading right up until Christmas. (We'll talk about merchandise sales further on).
Some of our team at Pixel Kicks tested the app out this week, venturing outside to quickly grab all nearby Pokémon. Walking around The Sharp Project, Jamie and Emma spotted a couple of people towards past them, with their heads firmly focused on their phones. All the tell tale signs were there, and slowing down whilst they walked past, they could hear the pair talking about the game. The virus was quickly spreading!
For new players, it's the connection to the real world that is the biggest hook. Men's Fitness made the following quote about gameplay which I thought was particularly apt:
"There's that sense of realization when you and someone else both have your phones at about chest height, glancing up periodically. That moment when you make eye contact and both realize you're playing the same game, and you can't help but laugh at how ridiculous and fun it is at the same time."
A fitness app in disguise
Another quote going round the internet is that Pokemon Go has "gotten more American kids off the sofa in 4 days than Michelle Obama's 7 years of haranguing" (in reference to her "Let's Move" program).
With obesity levels in the UK increasing year after year, this is an app that could actually make people healthier. It might well be the worlds newest fitness phenomenon.
Nintendo launched their smash-hit Wii Fit back in 2007, which if you don't remember was a balance board that the user stands on whilst playing coordination and physical activity based games such as yoga, strength training, aerobics and skiing.
So they have a track record in combining fitness with gaming. Pokémon players are encouraged to walk further in order to hatch their eggs. Distances of 2km, 5km, 10km are common, and Niantic have already stopped potential cheats by including an in-app speedometer that stops counting distance if the phone is moving faster than about 5-10mph.
Collectively, the game encourages movement, promotes social bonding, and inspires adventure.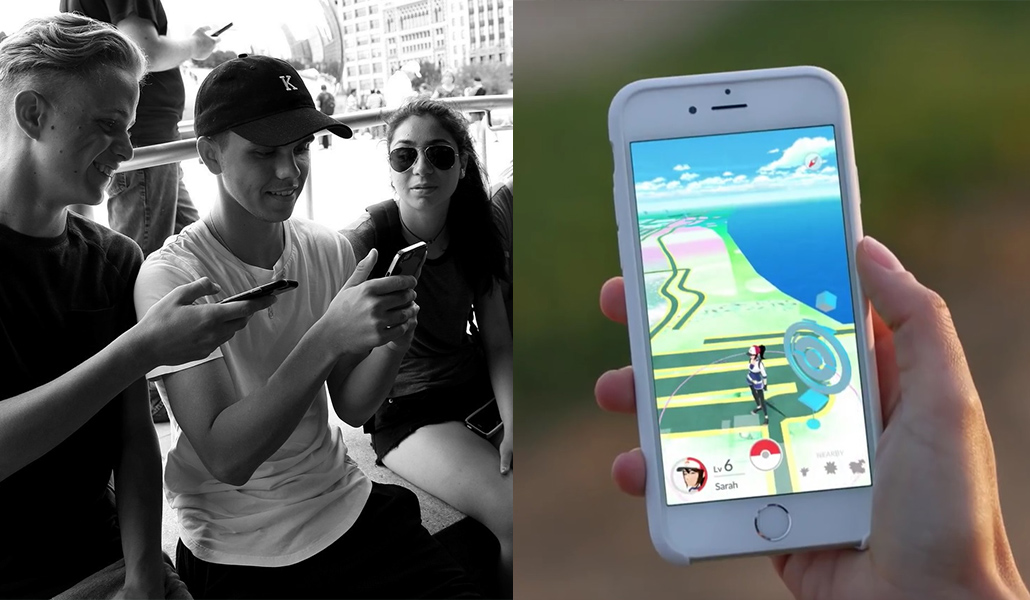 The real life dangers
At the time of writing this post, the NSPCC has demanded that Niantic delay the UK release of the game until new safety features have been included. The following stories illustrate their reasons why:
Upon installation and every time you load the app, it warns you about paying attention to your surroundings. With the game only being in the world for such a small period of time already, we'll no doubt be reading many more stories of unfortunate incidents. This seems unavoidable, especially for a game this popular.
Here to stay
If you're suddenly wondering why you're seeing groups of people congregating around areas where you wouldn't normally expect them to – it could all be down to this game. There's a good chance they're hanging out at a PokeStop – a place that allows you to collect eggs and Poke Balls to capture even more Pokémon. Places like this are typically scattered at select locations near you, such as monuments, art installations and historical markers.
Driving home from work last night I noticed a gathering in my home town, and after checking the app it was indeed a PokeStop.
The interest in this game and the pace with which it has taken off is nothing short of amazing. If anything can kickstart the augmented reality revolution then this is surely it. Being a tech fan and former gamer, I'm extremely excited about the potential that now awaits us with this technology.
Parents, it might be a good idea to start stocking up on all things Pokémon right now, in anticipation for the expected shortages and mad rushes that await us this Christmas. You don't want to be the parent of the child who missed out on his Pokémon merchandise.
Maybe the most surprising thing of all is that this article has been written before the game has officially been released in the UK – you can imagine just how big its going to get.
If you've not played it yet, then go download it on your phones, get collecting some Pokémon, and then report back here with your comments 😉