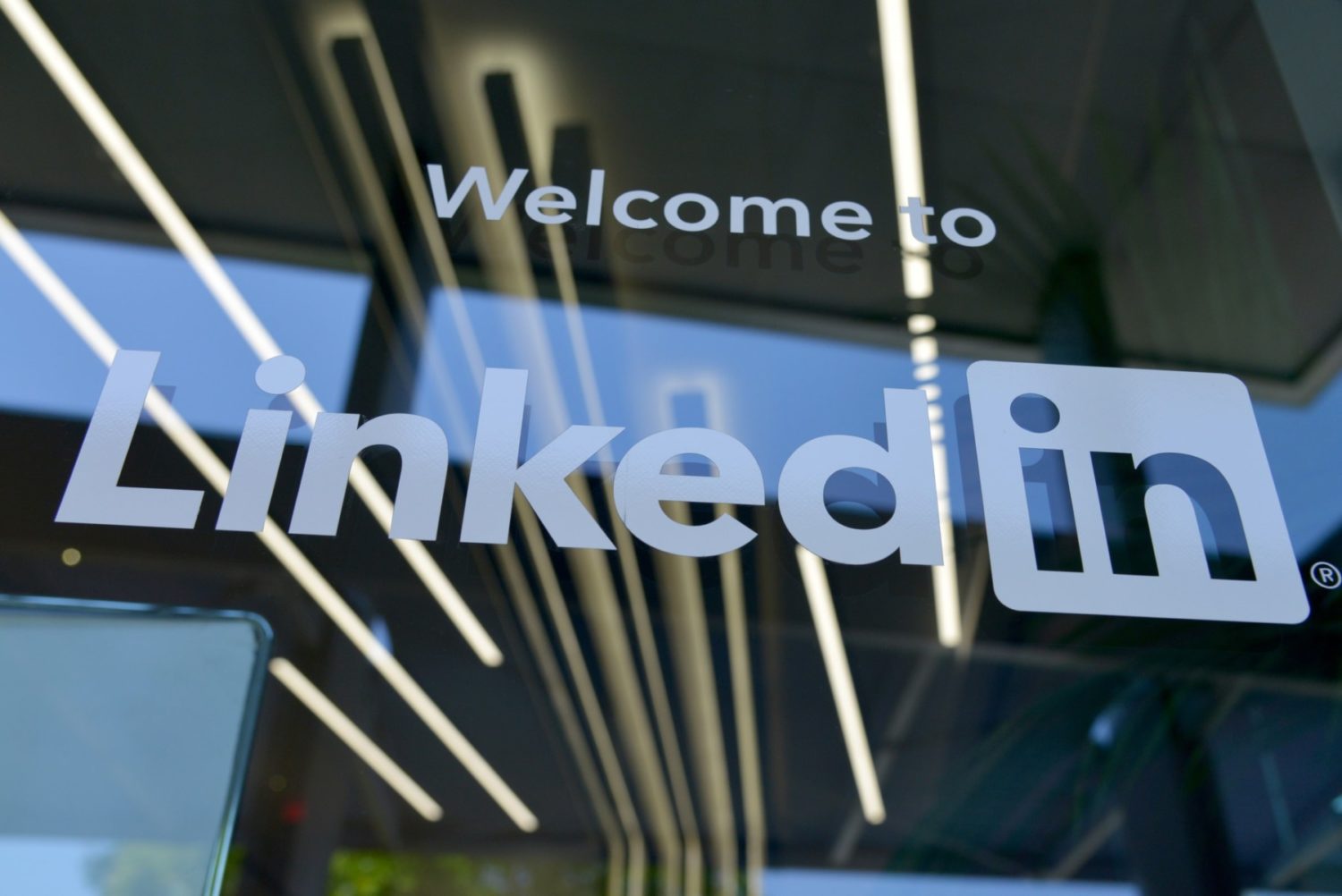 With over 700 million users worldwide, LinkedIn is undoubtedly one of the largest and well-used social media channels on the web. The online platform allows professionals to connect through profiles that display key information such as milestones, achievements and employment history. LinkedIn is somewhat of a haven for B2B communication and networking, therefore.
As well as being able to create a personal profile, users are also able to set up a page for their business and start communicating company updates. In time, the ability to place paid content in front of targeted audiences was rolled out to page contributors. This opened up huge reach potential whilst maintaining control over the design and format of the content. Users are able to communicate key company messages, amplify their proposition and drive tangible leads through the channel.
Read more: The five Google Ads campaign types explained
That said, it is an intricate and often expensive advertising platform and you can take it from us when we say that it takes time and testing to hit the sweet spot on LinkedIn. The margin for error is wide and costly, particularly for first time users – so we have put together a guide through the various LinkedIn Ad Types, and given you some insight on how to track them.
LinkedIn Ad Types
Let's jump straight into the different ad formats that you can run through LinkedIn.
Text Ads
The humble text ad is a staple of Linkedin advertising, and is one of the most recognisable tools to any digital marketer. Consisting of a headline, brief text and an image the familiar layout meshes well next to the organic posts in a user's feed.
The key advantage to using a text ad is its simplicity, requiring only a reduced version of the copy and assets that would normally be used in a standard feed post. Behind the scenes however, the ad's audience can be fine tuned by the creator to make sure that it is served to the right people.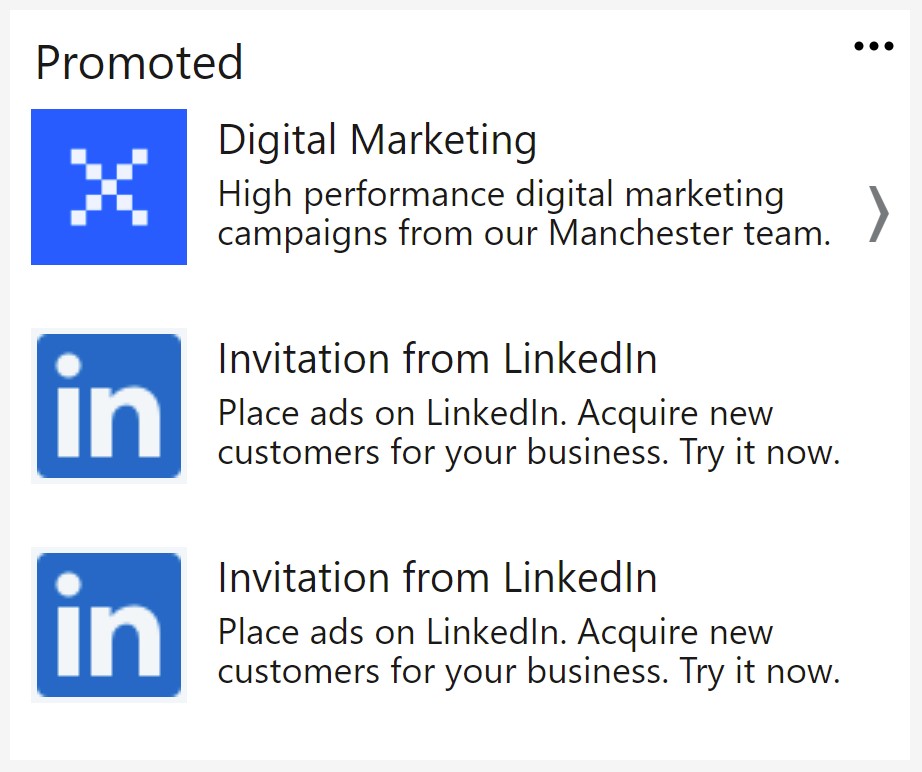 When completed, the compact sized text ads will appear as a small tab adjacent to the user's feed, remaining visible but unobtrusive. Text ads can also appear in a banner across the top of the user's screen, foregoing the image to achieve a slim profile.
Linkedin text ads are highly flexible, and can be used to target all stages of the marketing funnel, including brand awareness, website visits, engagement and ultimately website conversions.
Message Ads
Getting your advertising messages directly in front of your target audience is every marketers dream – and LinkedIn's Message Ads offer the perfect solution to this.
Message Ads are delivered directly to the inbox of the people you want to target. Away from the clutter of the LinkedIn news feed and delivered as a single notification to the user, when used correctly, LinkedIn Message Ads can drive unrivalled engagement and action. According to LinkedIn, more than 1 in 2 prospects open up the Message Ads they receive.
Unlike standard CPC strategies, Message Ads are charged on a delivery basis, which means you pay for every message that's sent. As this means that you'll still pay whether or not the user opens or engages with the ad, it can be a costly method of advertising so it's important to be tactile with your messaging.
The secret to an effective Message Ads campaign is to make each message personalised and unique to the individual. You want to make them feel like they're being personally reached out to, so don't forget to add dynamic fields to include their personal information.
To increase your chances of conversions, avoid spam like messages and make your content engaging, offering them a unique opportunity that sparks interest. If it fits your campaign, take advantage of Linkedin's Lead Gen Forms, so you can gather consumer data within the message, without the user having to leave the platform.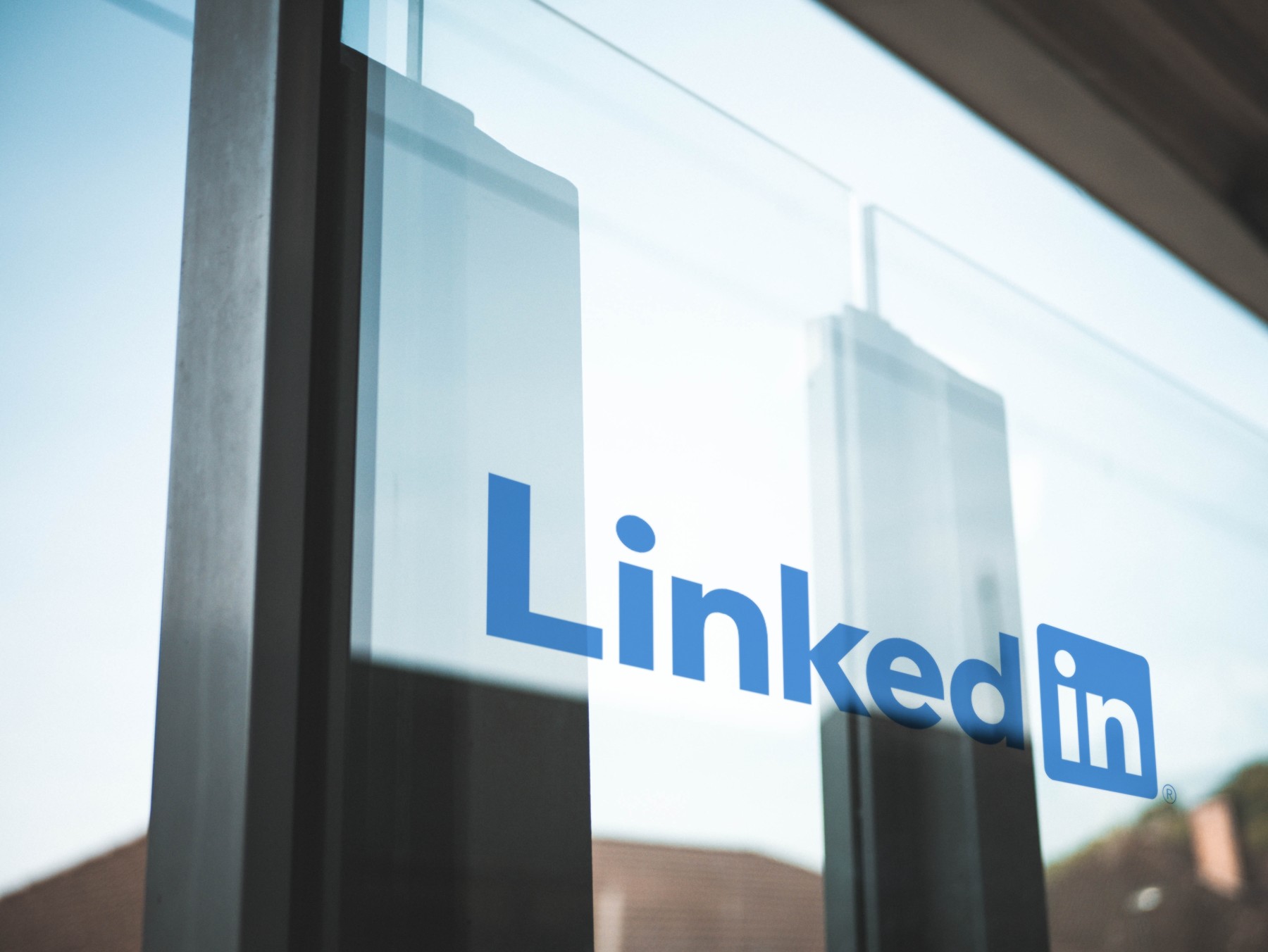 Conversation Ads
LinkedIn Conversation Ads are an extension of their already existing Message Ads. The principal remains the same – land your advertising messages directly in the inbox of your target audience. However, conversation ads go one step further with a unique "choose your own path" experience.
This feature provides advertisers with the opportunity to create multiple customized CTAs in any one advert. Up to 5 CTAs can be added to each message, allowing the user to engage in a multitude of different ways.
To get the most out of your conversation ads, you want to be including at least two CTAs within each message. These can range from linking out to a post-click landing page, sign-up form or offering the user the opportunity to strike up a conversation by clicking "tell me more".
By presenting the user with a number of different options, you're opening up multiple paths in which they can choose to engage. This leaves the choice entirely up to them – so they can access the content that they want to see in an interactive format, in a way that makes them feel like they're having an authentic conversation.
As with all LinkedIn Ads, conversation ads are entirely customisable. For best practices, create an engaging, personalised and friendly message that's short and sweet, yet lets them know why you're reaching out.
Sponsored and Direct Sponsored Content
Sponsored content on Linkedin is a culmination of ad formats which include video, carousel, image and single job ads. This content will automatically be displayed on the homepage feed for your target audience to see, however, if your bid and budget values are low then you may not reach your desired audience.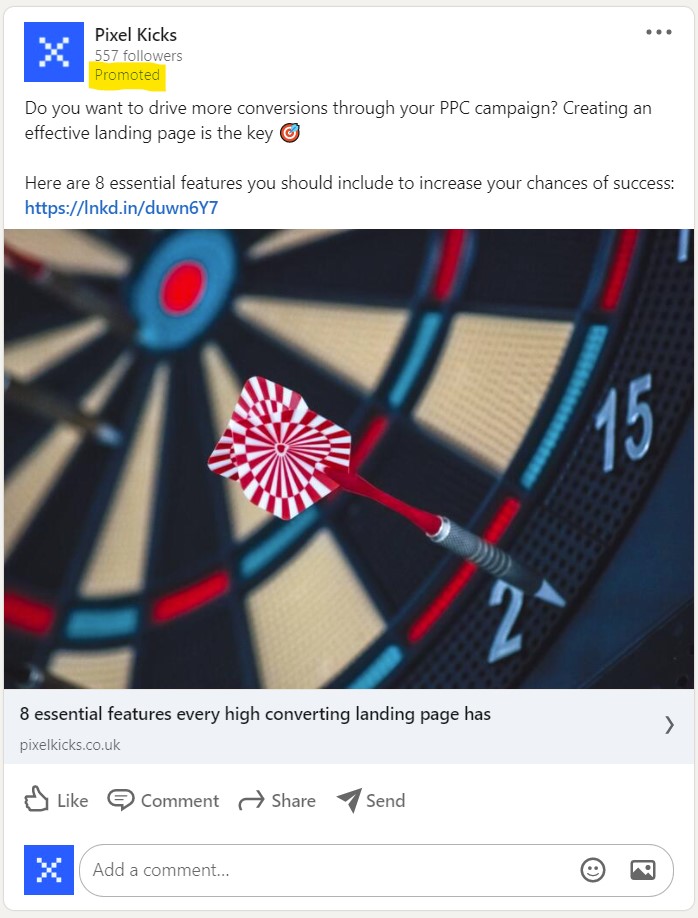 Targeted Linkedin page updates are often referred to as being similar to sponsored content, but it's by very slim margins as sponsored content is a paid advertisement that allows companies to deliver page updates beyond their current LinkedIn followers. Whereas Targeted Linkedin page updates are free and in the feed of existing followers only.
Now you know what sponsored content is, you must be wondering as to what direct content is, but not to worry – we have it covered for you! Direct sponsored content is the same but it doesn't appear on your Linkedin page, as you can test and personalise your ad before you publish it. Therefore, you can experiment with different video and image ads so that you're producing the best content possible.
Dynamic Ads
One of the latest additions to the marketer's arsenal is the Linkedin dynamic ad. This most recent iteration of personalised advertising serves the user with an unobtrusive ad that compels them to act by including their own name and image, creating a more direct link between the advertised page and the viewer.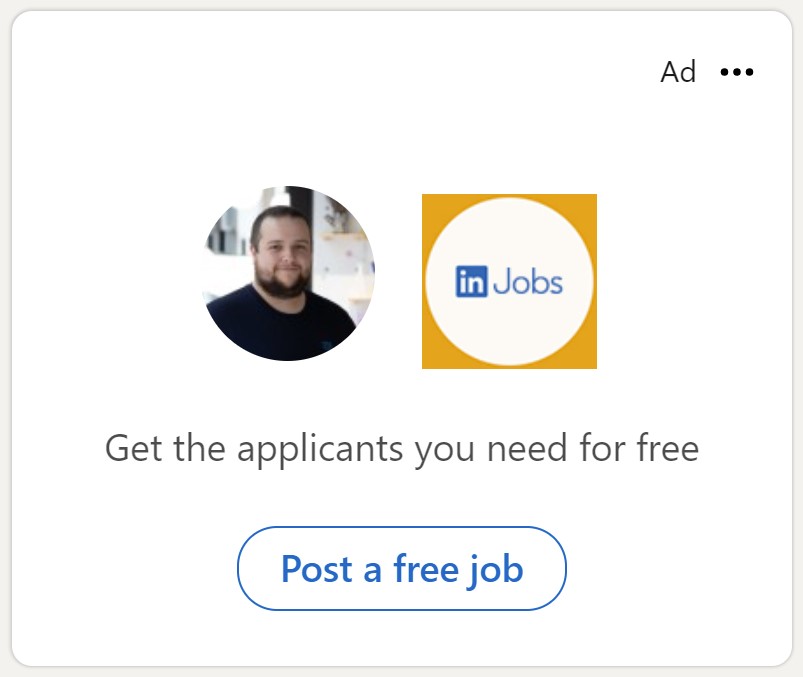 Displayed on the right of their feed the dynamic ads pair the user's own image with the icon or logo of the suggested page and displays a call to action befitting your campaign goals. Dynamic ads can be used to grow followings, generate leads or spotlight products and services.
The informal nature of a dynamic ad moves away from the traditional sales message, and feels more like a useful suggestion made by the platform, meaning that the user feels less like they are being sold to.
---
Ad Targeting
The beauty of Linkedin is that as a primarily B2B platform businesses and users are incentivised to keep their information up to date. This means that for marketers there is a wealth of relevant user generated information with which to properly target your ads.
As with other social media platforms like Facebook, the more information a user provides, the more accurate the ads they are served become as their position, interests and even decision making ability can be used to determine whether an ad is relevant to them.
Understanding how to use this information can be a little daunting, so to help you boost the power of your ads we have broken down the ad targeting process into easy to digest chunks.
Remarketing
Remarketing is one of the most precise methods of targeting when it comes to online advertising, allowing marketers to show ads to users who have somehow interacted with the advertising business before.
There are multiple types of remarketing methods available through LinkedIn Ads, each of which has various uses and benefits.
List Upload
A list upload allows you to manually target your advertising audience, using your own data rather than an algorithm. Specifically, you can create a list of companies or individual contacts, and upload this to LinkedIn for use in your advertising campaign.
A company list is a file that contains the names of companies and organisations whose employees you'd like to advertise to. LinkedIn recommends the lists have a minimum of 1,000 entries to ensure you end up with a large enough audience to effectively run your campaign. Your list will be matched up with LinkedIn pages, with your ads then showing to the users who have a company from the list displayed as their employment location on their profiles. Within this, you can still segment your targeting based on demographics and specific job roles/levels.
A contact list is much more specific, and is made up of the email addresses of users who you'd like to target. LinkedIn can match these emails up with active profiles, showing these users your ads.
Retargeting
There are five types of retargeting available on LinkedIn ads, all of which are based on users who've interacted with your business previously.
Company page retargeting allows you to target users who have either viewed your LinkedIn page, or more specifically, interacted with your page's call-to-action button in the header.
Event retargeting also utilises LinkedIn data, and allows you to build an audience of users who have marked they will attend an event you've created on the platform.
If you've previously used a lead gen form in your LinkedIn advertising, you can use the data you received through this in your targeting. Lead gen form retargeting means you can add users who've either opened or filled in your lead gen forms to your audience.
Video retargeting uses the data from any video ads you've previously created. You can build an audience filled with users who've watched a set percentage of your video ad – this can be 25%, 50%, 75% or 97%.
Finally, website retargeting works in the same way as many other platforms remarketing methods – you can create an audience of users who have viewed a specific page or pages on your website.
Lookalike
Lookalike audiences allow you to expand on your initial targeting. If you've created an audience already using your data, this allows you to widen your reach.
LinkedIn uses an algorithm to analyse your audiences, finding further users who match your audience based on multiple factors. The results mean your advertising goes to a larger, usually equally relevant audience – this can be up to 15 times larger than your starting audience size.
Attributes
Company
Whereas Facebook ads focus on the defining factors of someone's personal life, Linkedin ads are more focussed on their professional attributes. The starting point for segmenting anyone by their profession is to assess their company information.
Linkedin ad targeting can segment an audience based on their company name, connections, industry, size and even growth rate among other factors. Like its more "social" counterparts the Linkedin platform can target a user based on these highly specific pieces of information in order to serve them the most relevant ad.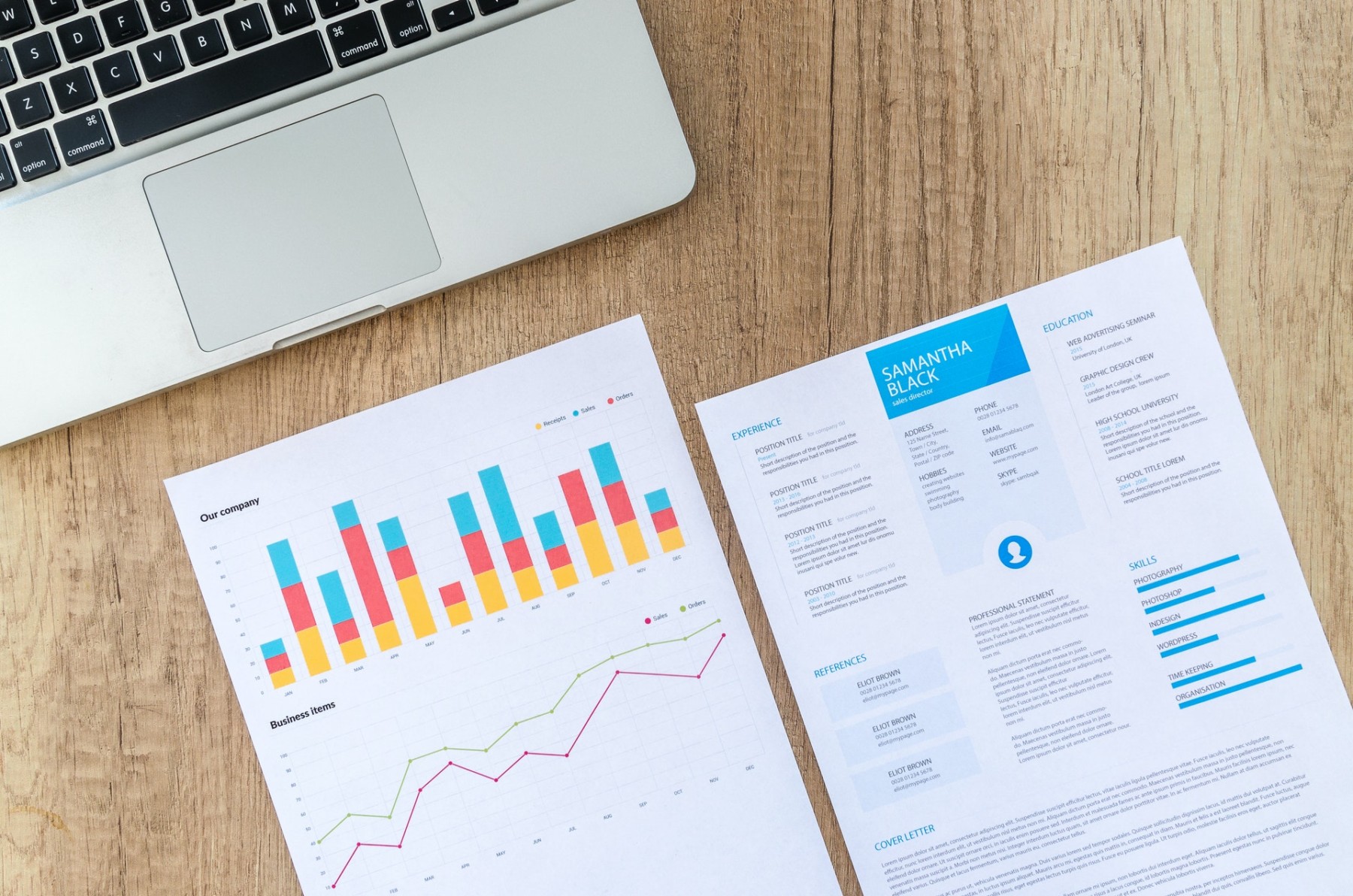 Demographics
While more importance is placed on the company aspect of a person's information, there is still a need to segment your audience based on gender and age and as such Linkedin provides this as an option.
Education
LinkedIn is a great place to network and find your next job, so profiles are often padded out with education information detailing where users have studied. There are three criteria to choose from when targeting based on education:
Degrees
Fields of Study
Member Schools
They can prove useful if you are looking to build an ad audience that has experience in fields, backed up by education. Perfect for role advertisements.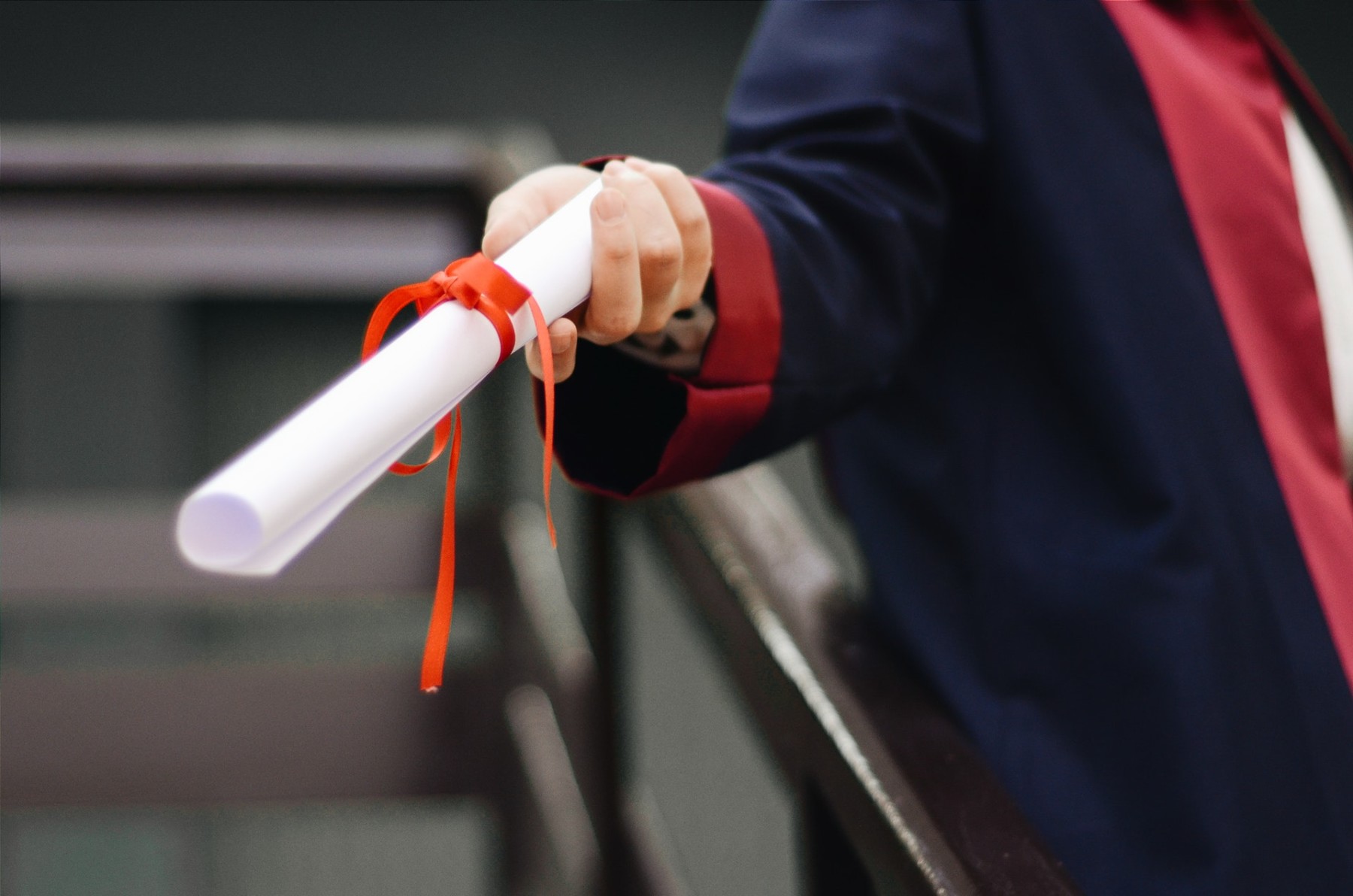 Job Experience
Marketing to a Company can be valuable but when that company has thousands of employees listed on the platform, you may be wasting budget putting your ad in front of irrelevant users.
Job Experience criteria helps you to filter down on the right people at the right companies. You can set parameters on:
Job function
Job seniority
Job title
Member skills
Years of experience
All of this helps you to make sure you're only spending budget on ad interactions with the right profiles.
Interests
Finally, you are able to target LinkedIn users based on their interests. The platform offers you two parameters here:
So, you can tailor your content to ring true with those who have a specific interest, or are a member of a particular LinkedIn community. Perhaps you're looking to build an audience for a business leadership service – you could target members of groups that are set up to provide that purpose.
---
Ad Tracking
Once you've got your campaign up and running, it's important to meticulously analyse your progress to ensure your budget is being effectively used. With no setup required, you'll be given access to information including the number of clicks and impressions, and average cost per clicks for your campaigns.
However, to truly gauge how well a campaign is performing, you need to find out your return. For a campaign promoting an ecommerce website, this will involve finding out how much revenue is generated from sales that have been made as a direct result of your advertising. Other types of campaign will be tracking results such as leads and newsletter sign-ups.
LinkedIn Insight Tag
The LinkedIn Insight Tag is LinkedIn's answer to the Facebook Pixel – a tag that can be installed on your website to track the activity of users who click through to it. This can be used to generate remarketing audiences, but also as a key part of your conversion tracking.
The tag can be used to track key actions, such as the submission of a contact form, the view of a key page, or the completion of a site order.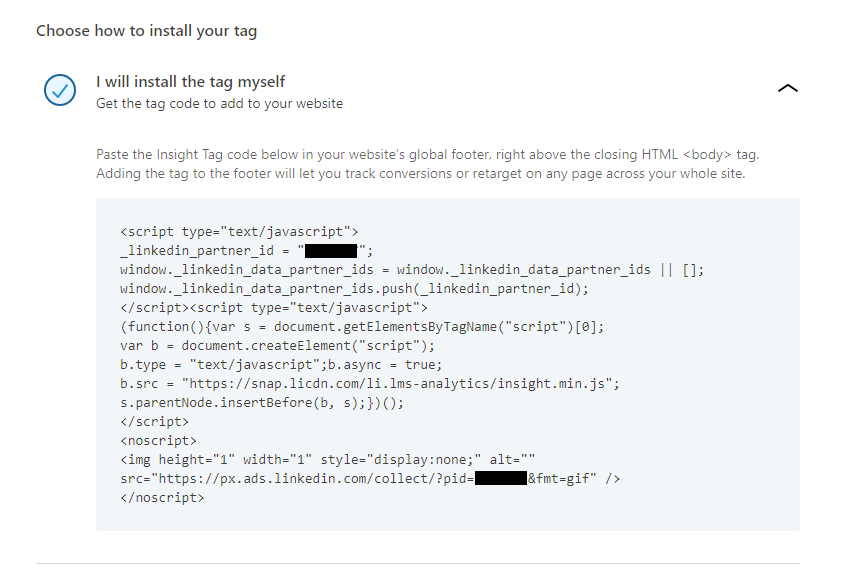 Lead Gen Forms
You can also achieve conversions from users without making them click through to your website. Lead gen forms can be utilised as the end goal of your LinkedIn ads, and offer a simple way of allowing clients to make an enquiry.
Users can click your advert's CTA button to open the lead form and fill in their details, with the information then being sent and stored within your chosen CRM tool. It's an effective way of getting high quality leads through your LinkedIn advertising.
---
Need help increasing your online visibility and engagement through LinkedIn Ads? From creatives to tracking, the Pixel Kicks team has experience in all areas producing the best quality, high-return campaigns.
Get in touch with our team today to find out how we can help you.