SEARCH ENGINE OPTIMISATION
You can have the best looking and the most impressive website in the world, but if it doesn't get any visitors, it's next to useless. We've refined our SEO skills through years of research, practice and first-hand experience on our own websites.
We know what works, how to do it, and exactly how to get you to the top of Google. We're a refreshing change in the SEO industry, because we actually practise what we preach with our digital marketing.
There's no magic tricks, no secret powers, just lots of common sense, lots of hard work and lots of relationship-building. We can and we do make the difference, so if you're looking to launch your website into the stratosphere, please get in touch. We're based in Manchester City Centre on Great Ancoats Street.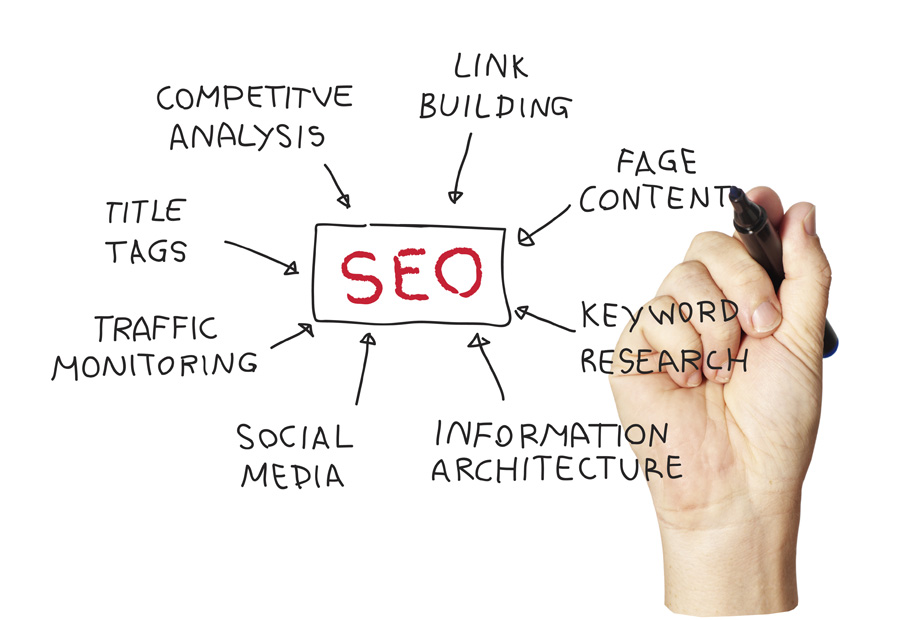 Introduction to Search Engine Optimisation
Putting things simply, SEO is the process of improving your search engine rankings (typically on Google) to get your website as high as possible. We always aim for Page 1 rankings to make your website as visible as possible, and the result of this is increased traffic to your website in the form of potential new customers.
If you're expecting to simply get a basic link-building service from us, then think again. We're not that sort of company, and we won't ever be. What we do promise is a full, well rounded online marketing service that delivers everything we promise in the beginning. Before we agree any campaign, we perform a series of checks and statistical analysis on your website and your competitors to make sure we know how much work needs to be done.
Google ranks a website mainly based on the following criteria:
Amount, relevance and quality of content on the website (text, images)
Amount, relevance and quality of backlinks (links from other websites to your own)
Structure & coding of the website in terms of the overall sitemap, pages and tags (meta, title, headings, alt, internal links etc)
Citations of your company details recorded on other websites across the internet (typically your company name, address & telephone number)
Social signals* – amount of followers & interaction, frequency of posting and natural spread of your site on social media sites such as Facebook, Twitter, Google+, LinkedIn and others
*social signals are not 100% proven to directly influence rankings, but have a number of related positive influences
There are hundreds of smaller factors all of which help to determine your end ranking, but the bulk of the work we do is to satisfy the above criteria and achieve a natural link profile & appearance via digital marketing – ultimately pushing your rankings as far as they can go.
FREE SEO AUDIT TOOL
Enter your web page address below, along with your main targeted keyword: