Shopify Website Development
Shopify development from a Manchester agency
As an approved Shopify Partner, our team has many years of experience designing online shops using Shopify. If you want a simple, convenient and future-proofed ecommerce store, then Shopify is an excellent choice.
Benefits of Shopify
Quick & easy to set up & use
Secure & reliable
Abandoned cart recovery
Slick and simple checkout
Managed payment gateway
Fast loading speeds
Great for SEO
We've worked with many different ecommerce sites using Shopify and continue to build new sites from scratch, improve existing ones as well as running high-performing digital marketing campaigns.
Get In Touch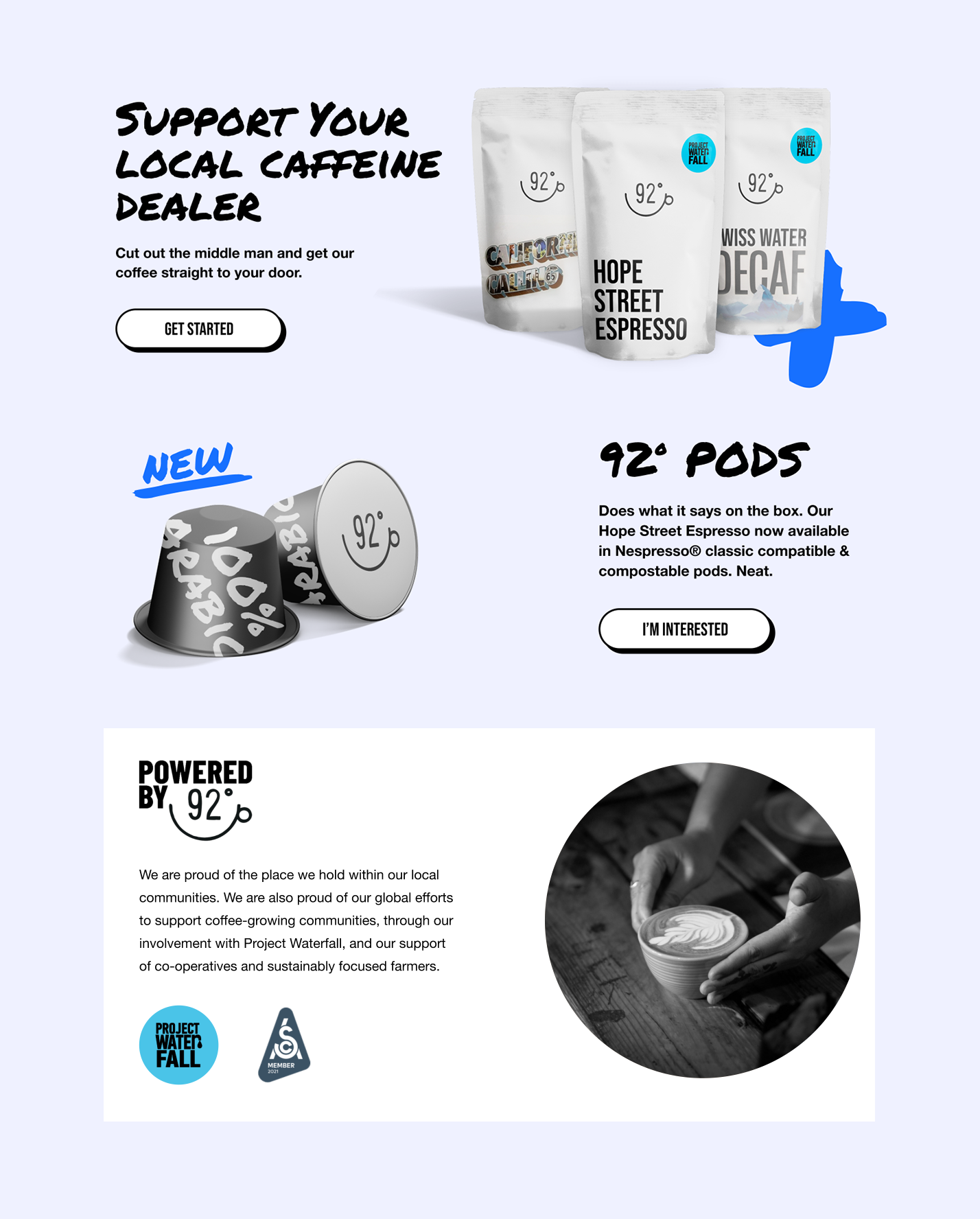 Experienced Shopify developers
Why choose Shopify?
You get a single platform with all the ecommerce and point of sale features you need to start, run, and grow your business. With a low monthly subscription you don't have to worry about hosting or updates. Instead, Shopify includes secure, unlimited ecommerce hosting on most plans.
Looking for a hosted alternative to Woocommerce, Magento or BigCommerce
Shopify has an extensive app store where you can find an app for everything you want to do on your website. With categories from marketing, shipping, inventory management and customer support, you can extend your website easily.
Get in Touch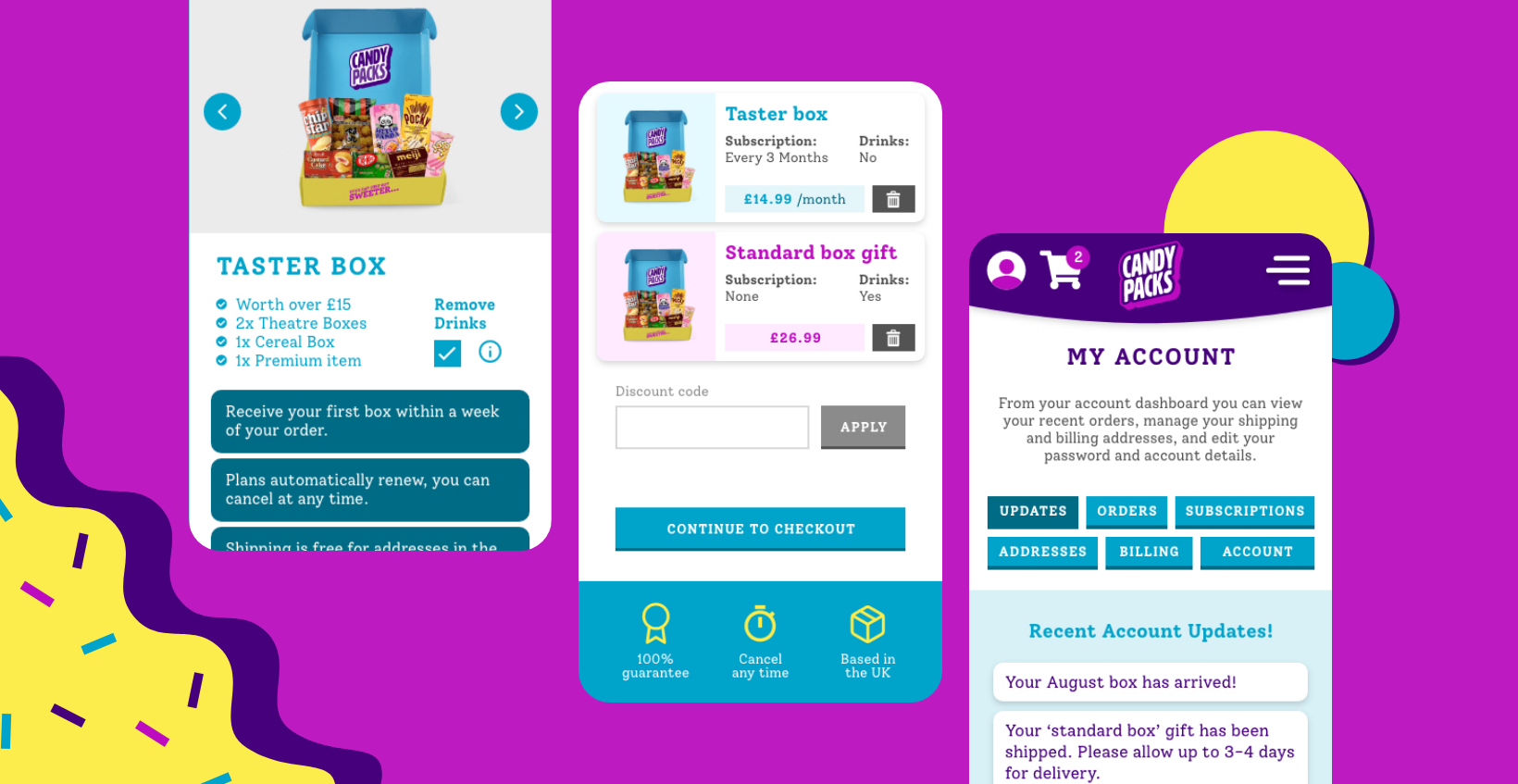 Our Shopify clients
Fast-growing coffee brand 92 Degrees appointed us to completely redesign their existing Shopify website, with a launch planned for mid 2021. Our brief was to create a much simpler user journey and enhance the whole customer experience.
Using a revised sitemap, we're improving their subscription process using ReCharge Subscriptions.
Clicksit – creators of the Shopify returns automation app "Clicksit Return Center" also chose to work with us on a new website, with the aim of generating new service subscribers and enquiries.
We've previously worked on digital marketing campaigns for 88Vape, The Spirits Embassy, and are currently working on some great campaigns for Raven Forge and 92 Degrees Coffee.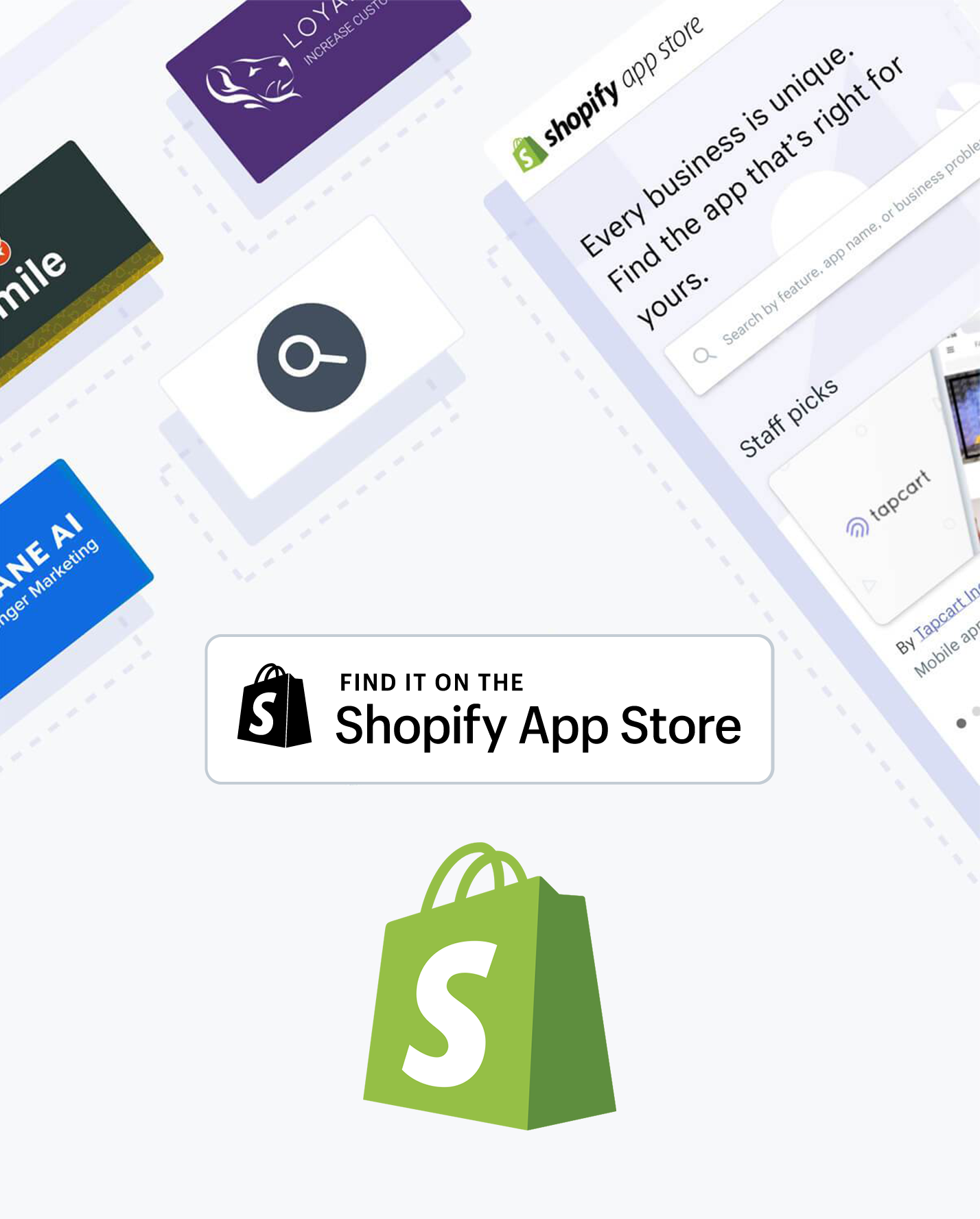 How much does Shopify cost?
There are different pricing plans according to what volume of sales you have on your Shopify website.
The three main plans are Basic, Shopify and Shopify Advanced, and then there is Shopify Plus which is an enterprise-grade for large businesses. Monthly subscription costs currently start from £24 per month.
Design & Development
All the websites we produce are designed bespoke to your requirements, so we don't use ready-made themes. In order to get a Shopify website from us, we'll need to design it, build it, configure it and test it. It's a process that can take a few months, but our experienced team can guide you through everything.
Support & Maintenance
Though there are no hosting costs to pay (as this is included in your monthly Shopify subscription), it's wise to budget for an additional monthly support amount for us to look after and maintain your site. Most of our clients have a minimum of 4 hours per month, and this time can be used for updates, assistance and general improvements.
Does Shopify support apps/plugins/add-ons?
Absolutely. Shopify has a huge app store with thousands of different apps to enhance your website.
From product revews, dropshipping and social media integrations, if you want your website to do something, there's usually an app for it.
Some of the apps might be plug & play, but others will need our help with integration and styling, so please contact us to find out how much assistance will be required.
How does Shopify compare to WooCommerce?
WooCommerce is the most popular ecommerce CMS available, and it's a great option for those wanting a highly flexible ecommerce website.
Our team build sites using both, and as such there's no 100% definitive answer to "which one is better". It all depends on your requirements, and our team can help to make a recommendation after speaking with you.
Shopify is simpler, quicker and easier to get an online shop up and running, and you don't have to worry about hosting or updates. There is a monthly subscription required however, on top of any fees you might pay your agency for support.
Shopify is a fully hosted platform which means you don't need to install, manage, or update any software or plugins. You also don't need to worry about security, backups, performance and other technical issues. Typically more maintenance is required on WooCommerce websites.
What is Liquid?
Liquid is Shopify's own templating language, written in Ruby and available as an open-source project.  It sits at the heart of all Shopify websites, themes and custom features.
It's got so popular that it is now used by other major platforms such as Salesforce and Zendesk.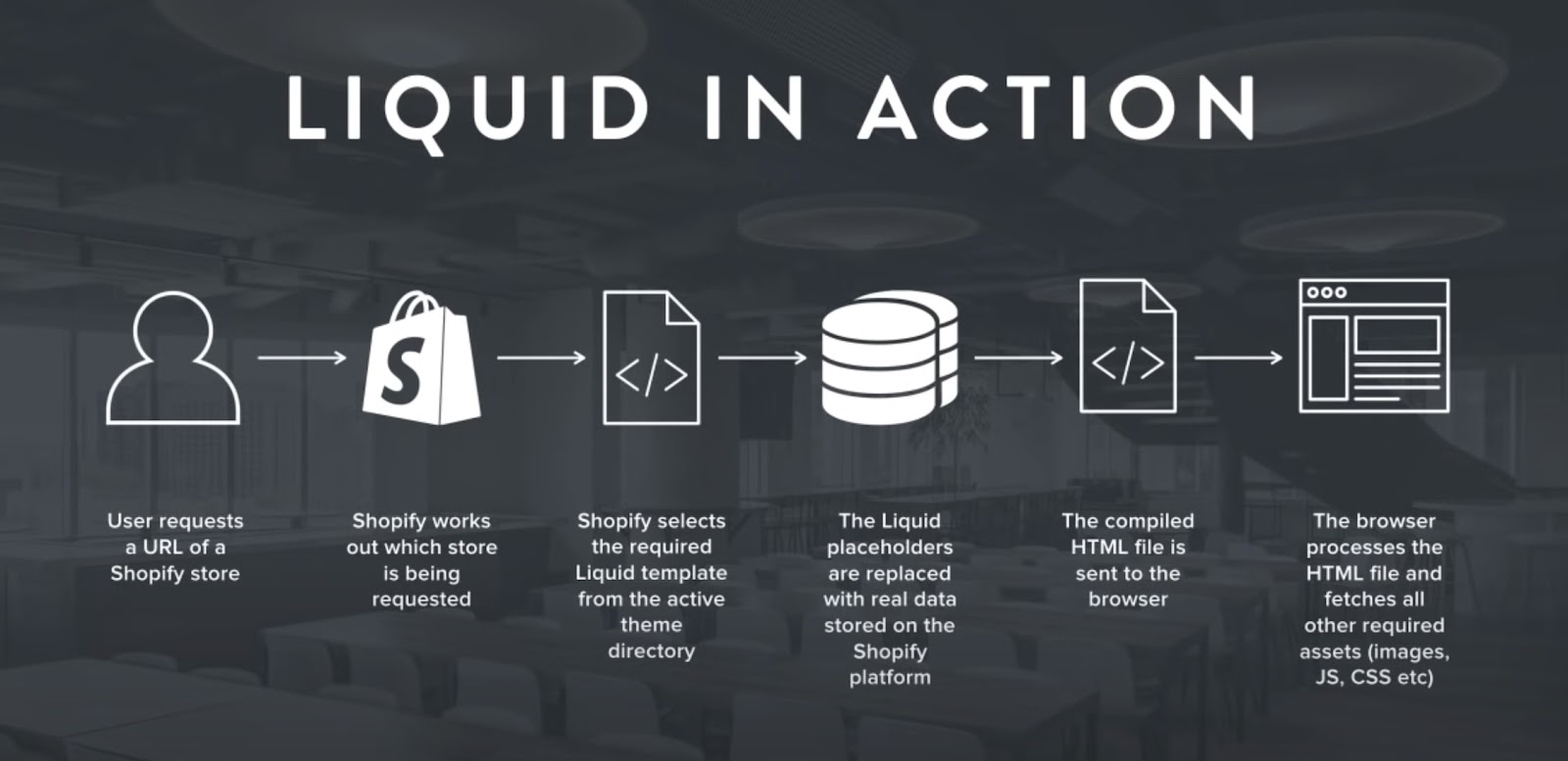 Shopify Liquid creates a bridge between a HTML file and a database / data store. This allows us to access variables from within a template (or Liquid file), with simple and readable syntax.
All Liquid files have the extension .liquid, and each file is a mix of standard HTML and Liquid code. It has an easy to read syntax, and is simple to distinguish from HTML when working with a Liquid file.
Below is a simple example of Liquid code:
{% if product.compare_at_price > product.price %}
This product is on sale!
{% endif %}
To find out more about Liquid, try the following resources:
To find out how we can help you get great results, give us a ring on: 0161 713 1700
Here's a case study for more detail