Overview
Orka Pay gives workers increased control and flexibility over their pay, letting them withdraw a percentage of their wages as soon as they've worked a shift. The world of work is becoming more flexible – so why shouldn't pay also be flexible?​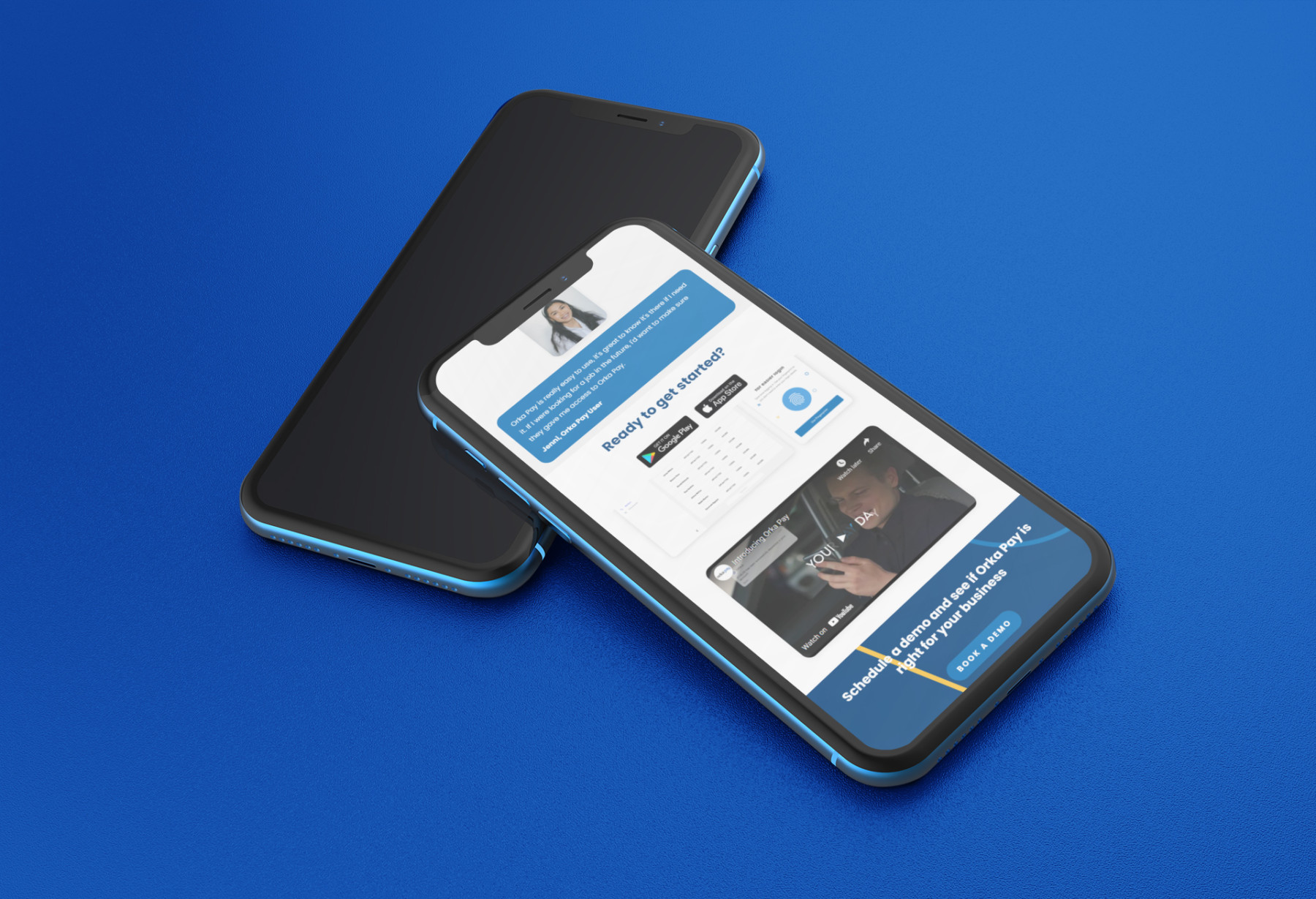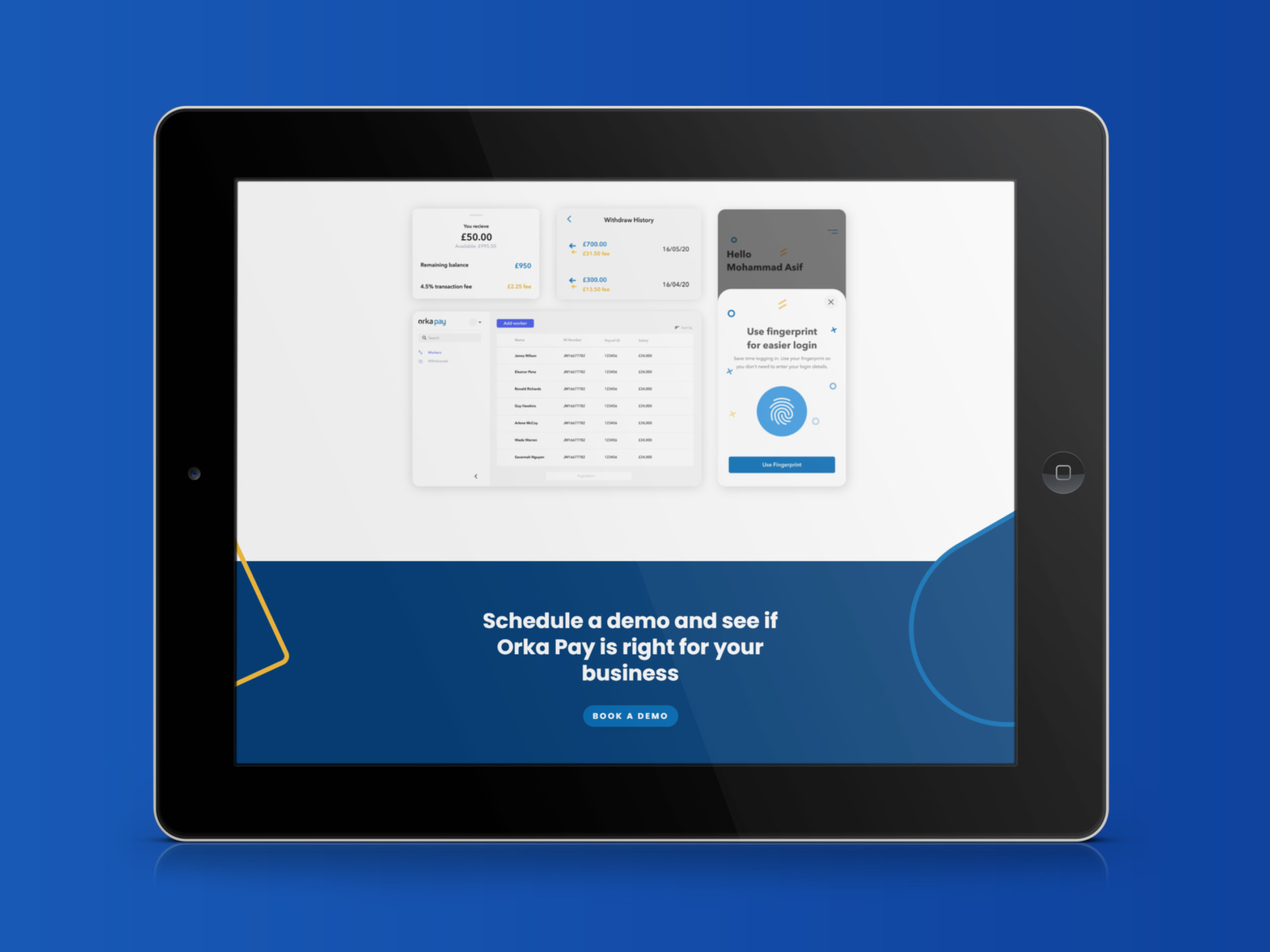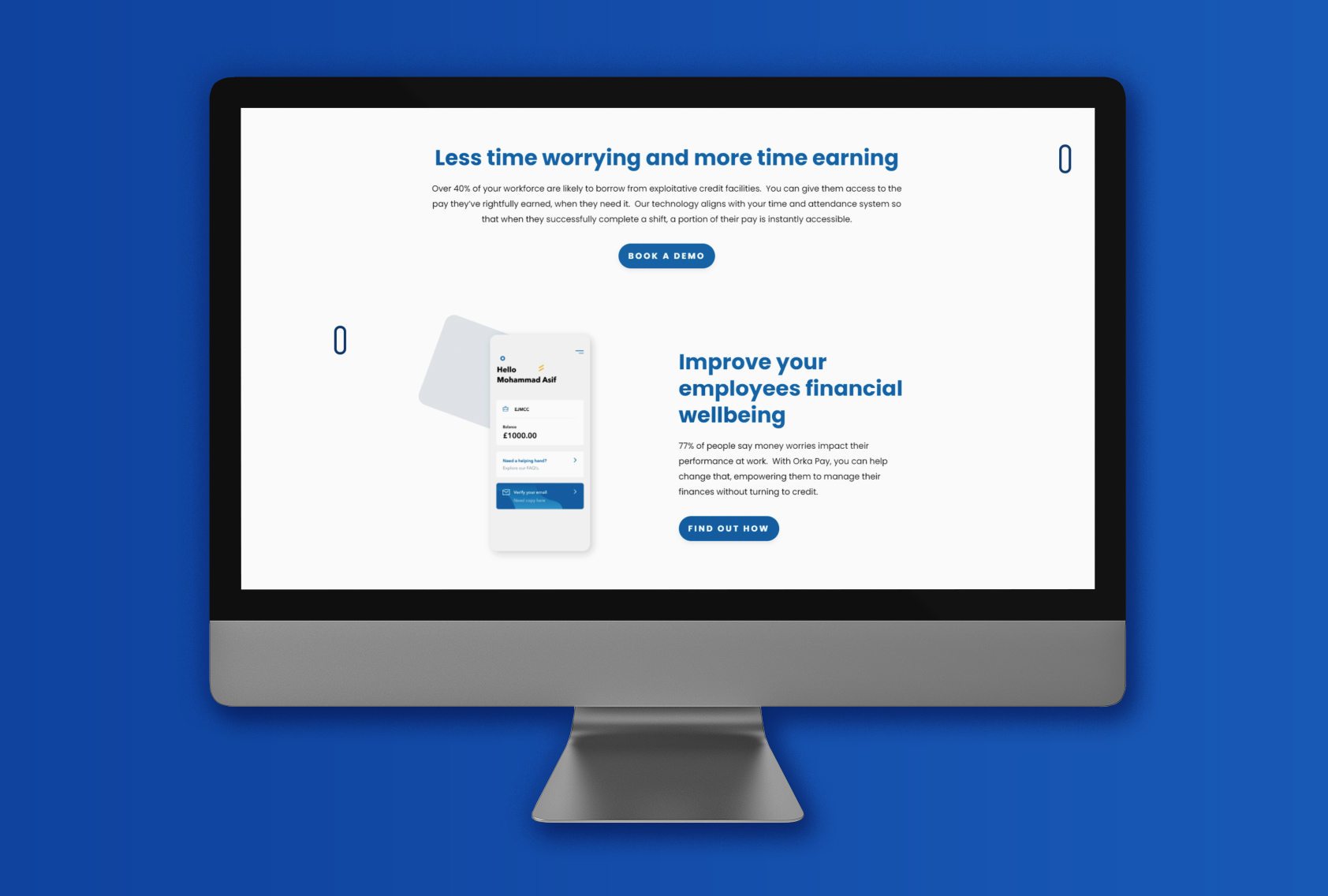 Orka Pay is a platform that integrates with an employer's time and attendance system to provide workers with live access to up to 50% of their pay, as soon as they've worked a shift. The Orka Pay platform and mobile app is targeted at both employers (business who want to provide their team with the benefits of Orka Pay), and employees to access their pay via the mobile app.
A new website was required to help promote the platform and the overall Orka Group brand.
Some of the features and design considerations included in their brief and our proposal were as follows:
Create a modern, mobile responsive and cutting edge website design.
Showcase  the Orka Pay platform via imagery and video
Provide a custom landing page & content builder
Provide a user friendly, flexible CMS for full website administration.
Design clear, concise navigation and menus.
Include premium hover & loading effects.
Include SEO optimised key pages to help boost organic traffic.
After agreeing to work together on the project we went through the following stage:
Onboarding
Wireframing & visual designs
Development
Content addition
Testing
SEO audit
Launch
To find out how we can help you get great results, give us a ring on: 0161 713 1700