Overview
Baby Casts & Prints based in Manchester allow you to create beautiful hand & feet castings of your baby & family, either by using high quality DIY casting kits, or by booking an appointment at their studio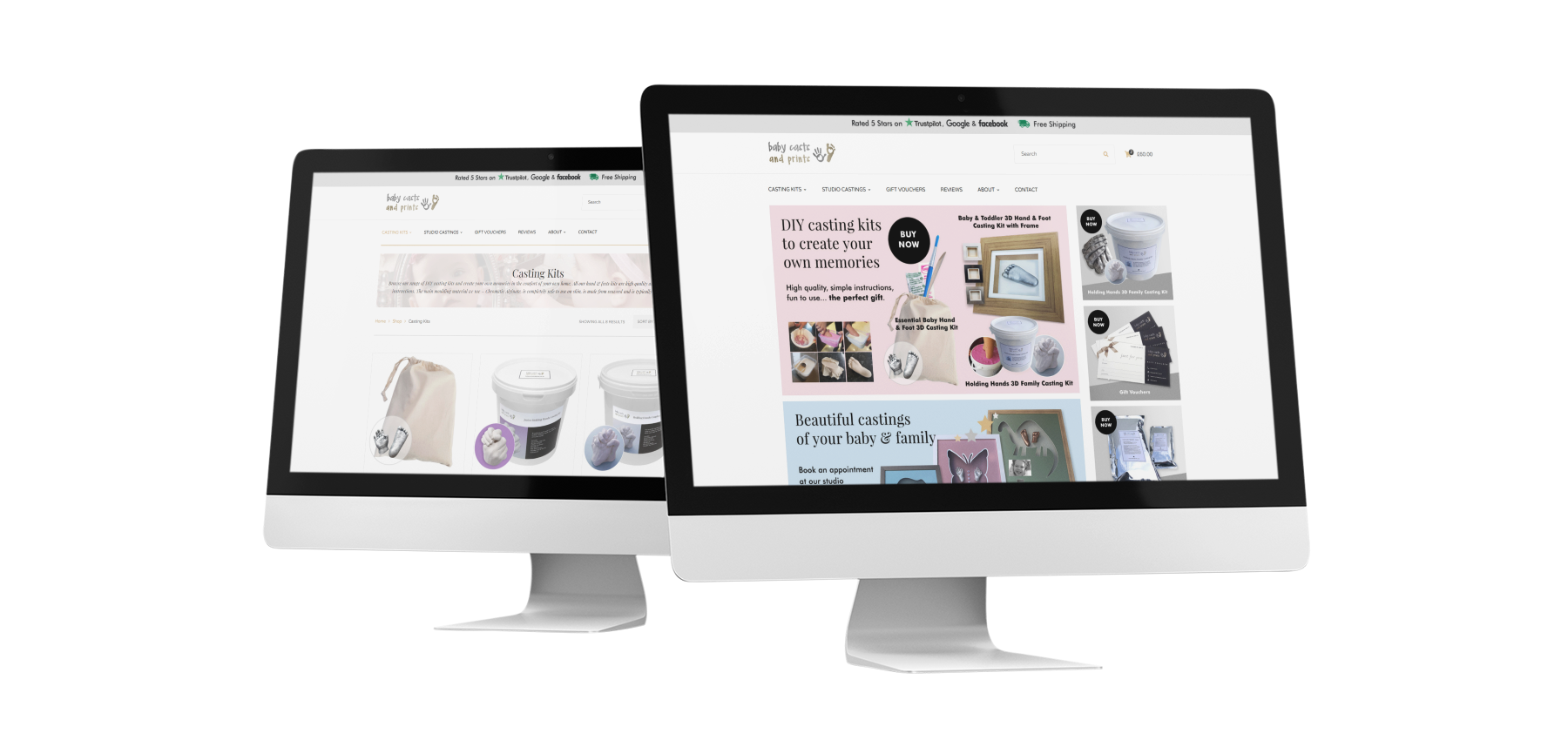 Through knowing Pixel Kicks already, they approached us to create a captivating, mobile-friendly website with an online shop to allow customers to purchase the gifts directly. With an online marketing campaign relying heavily on social media and pay-per-click, we delivered a site that started getting orders from day one.
Since working with us, they have successfully expanded into selling online via Amazon, such as their best-selling Holding Hands Family Casting Kit.
"My experience of working with Pixel Kicks in the last few years has been excellent. They created my website from scratch, and also recommended a local photographer to me. I can honestly say if it wasn't for their help, my business wouldn't be half of what it is now.

My customers come from mainly Facebook & Google, where I appear high in the rankings for my keywords, and the number of followers on my Facebook page is increasing each month. We work together closely and have regular catch-up meetings to track progress on my marketing campaigns."
Helen Buckley, Founder, Baby Casts & Prints
To find out how we can help you get great results, give us a ring on: 0161 713 1700