Understand your online strengths and weaknesses with a detailed and clear audit report
Using in-depth tools and the latest evaluation techniques, we can report on everything that you are doing to market yourself digitally.
From your website and how it ranks on Google, right the way through to your current PR strategy, we are here to help you review, reflect and relaunch yourself online.
Giving businesses the information they need to understand their online performance
Our audit reports help you to identify the areas that are and aren't driving results.
They use clear, concise and simple terms. Each audit is put together in A4 PDF format, perfect for both online consumption and print.
Our team are then on hand to talk you through our findings and suggestions, helping you to set new priorities and goals for future online activity.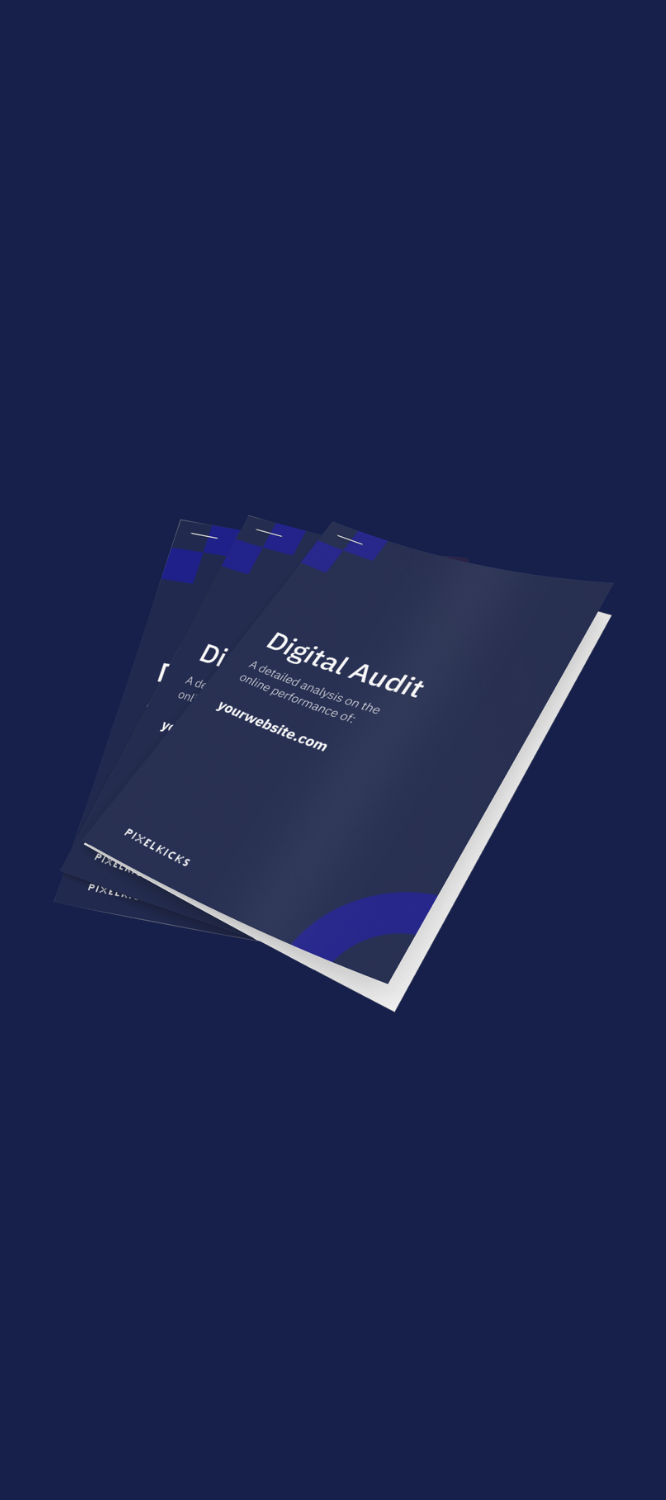 We report on
Websites
The review will offer tangible suggestions and improvements on both the design and development of your website.
A member of our team will use your website from the perspective of your target customer, and produce a written review of their user experience across all devices.
We will also crawl your website in the exact same way that Google would do, to highlight the bugs and errors that may be hurting your search engine rankings.
Rankings
After working with you to put together a keyword list that reflects on the types of searches your target audience would type in, we then run a full Google rankings report – giving you valuable insight into where your website is ranking on Google within a particular region, be that local to you, or across the United Kingdom.
Our keyword reports can be benchmarked against the rankings of competitors, giving you a complete understanding of how your site is performing against others.
Traffic
We use Google Analytics to dig deep into your web traffic.
You may have an idea of how many users are interacting with your website, but where have they arrived from, and in what country are they browsing? Which pages do they interact with the most, and how long are they spending on your website? All of these questions, and more, can be answered in our report.
This information is displayed in clear and concise graphs, giving you a great overview of your traffic over the date range you specify.
SEO
As well as crawling your website for technical bugs and fixes, we will also run a full analysis on the other three key areas of the SEO: your content, how optimised it is, and your backlink profile.
We are able to give you a review of the content on your website and how effective this is against the keyword list you want to rank highly for.
Additionally, we can let you know exactly how many backlinks your website has – and whether these links are high quality, or toxic.
Google Ads
We are able to review your Google Ads activity by taking a look at your recent campaigns. We are looking to determine whether you are maximising your daily and monthly budget, and whether your ad copy is the strongest it can be.
Once we're done our findings are communicated into a written review. We may be able to recommend additional ad groups, keywords and budget improvements to help improve your Google Ads performance.
Social Media
We take a look at your social media accounts and the strategy you currently have in place for each of them. We consider who you're trying to reach through social, and whether that target is being reached.
Much like our Google Ads audit, the findings on social media are communicated in written bullet-point form.
Branding
Our design team can review the effectiveness and application of your branding. First off, the strength of your brand identity will be considered. We will then take a look at how consistently the branding is being used across your website, social media accounts, email marketing and so on.
Here, it's all about giving you some information on how your branding and company identity appears online in 2020.
Email Marketing
If you are consistently running email campaigns then you may wish for our digital marketing team to have some input here.
As well as reviewing your email template aesthetically, we can also comment on how effective your strategy is here.
What types of content are you putting in your audiences' inboxes, and how likely is it to lead to future business?
Competitors
All reports can be benchmarked against competitor performance, giving you an idea of where you're at in comparison to another. This can be particularly useful for any future SEO campaign.
Keep your campaigns focused
Reviewing your performance is a fundamental first step towards future growth.
Having a fresh pair of eyes to take a look over everything will pay dividends, and digital audits can be particularly useful if you're looking to stop your campaign from stagnating.
It gives you a chance to make sure you aren't missing out on the latest trends. You need to know that what you've got is working for you, and the process can help in tweaking priorities or setting new goals for your online campaigns.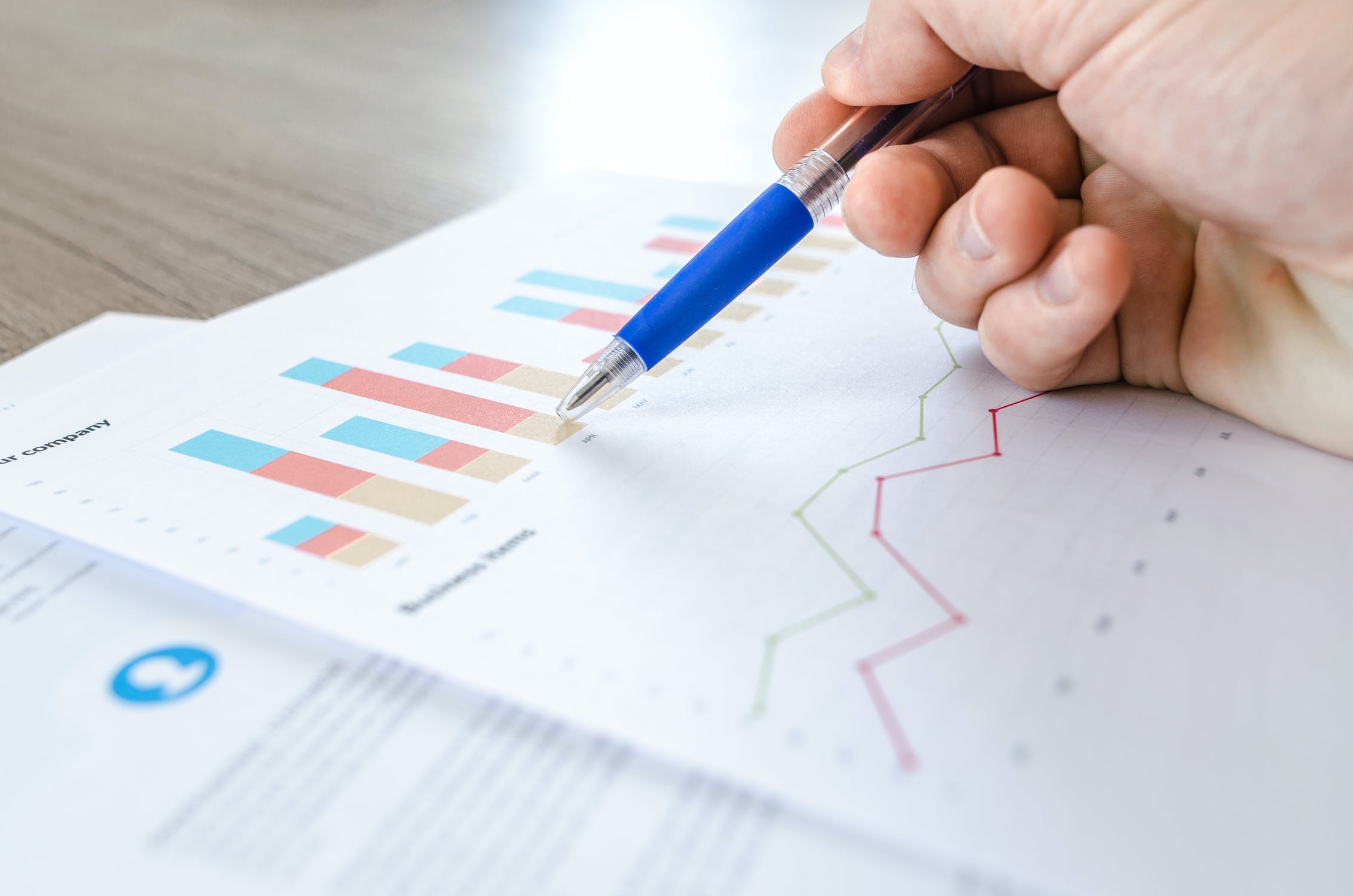 I've known the Pixel Kicks agency for a number of years and we've always had a really good relationship with each other. Lately, they specifically helped me with a long-standing SEO & analytics problem on a website of ours, and in a matter of weeks had solved the issue. Always helpful and always friendly, they come highly recommended.

Jools Taylor, Festwich
Here's a case study for more detail