Puravent
#Ecommerce
#Industrial & Engineering
Overview
Puravent provide products and systems for air purification, dehumidification, ventilation, heating and cooling. With an increasing reliance on and order volume processed through the website, they came to Pixel Kicks looking to migrate to the latest Magento platform and develop a modern front end design.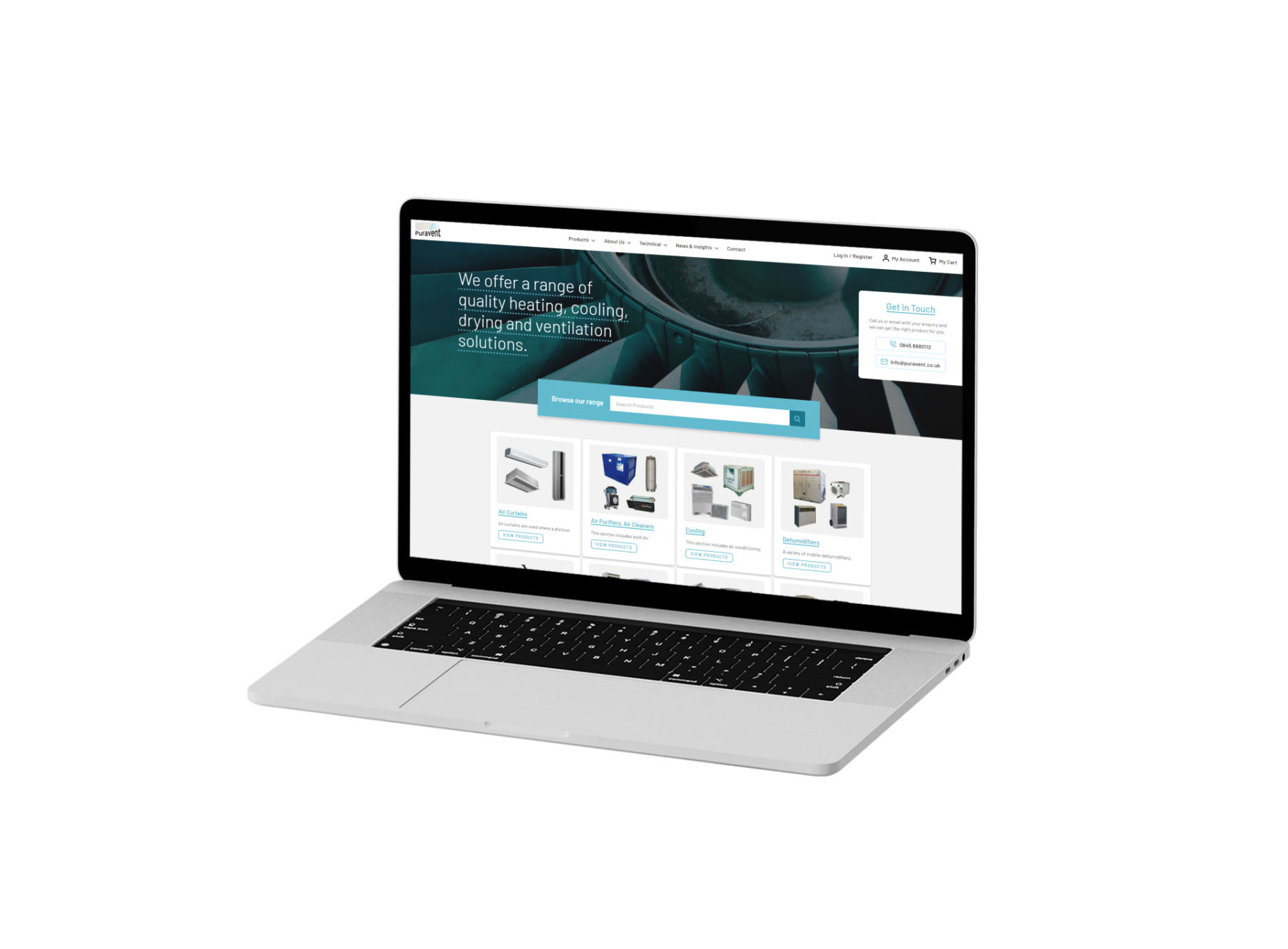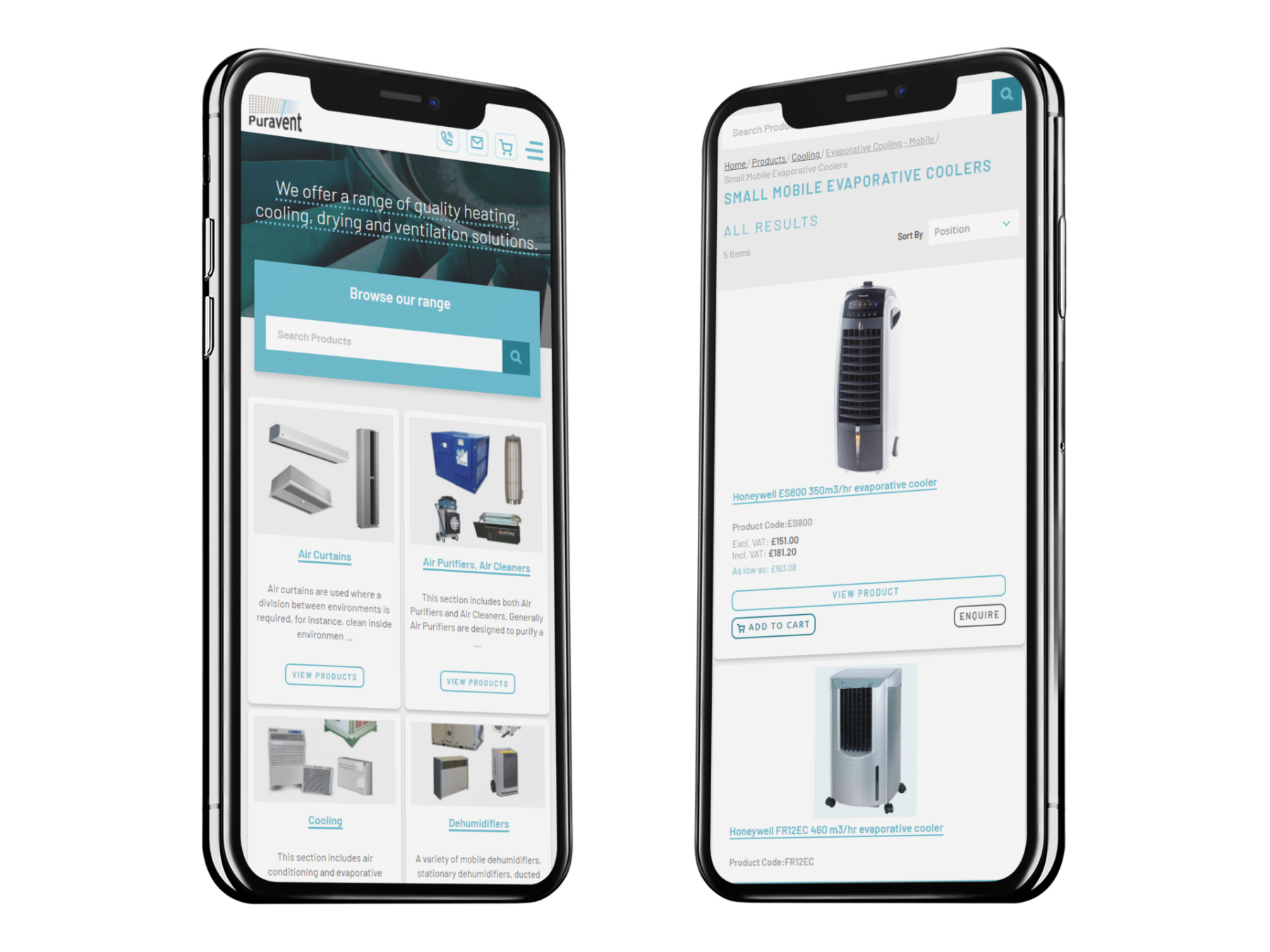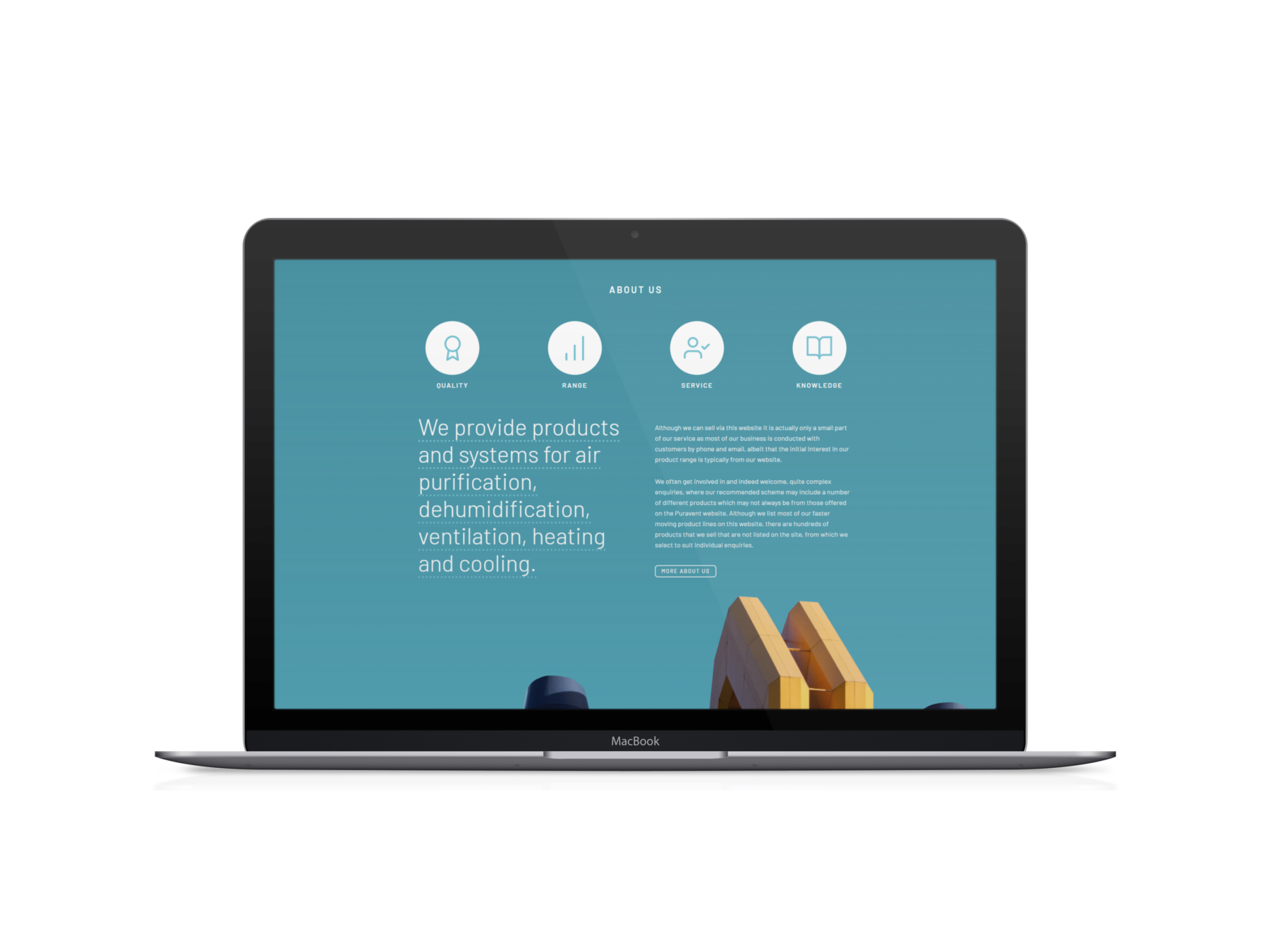 The key objectives of our proposal included:
Establish Puravent as market leading online B2B/B2C supplier.
Magento 2.0 platform to allow Puravent easy and instantaneous management of the website & orders.
Increase online sales and enquiries.
Improve Google rankings for specific product terms and categories.
Be fully mobile responsive, with fast page loading speeds.
Their site is powered by Magento 2.4 and contains over 30,000 products. As part of the project we migrated all customer data from the old website, as well as populating all of the SKU's on the site via CSV & XML imports. Dropshipping functionality and PDF generation are also included in the site.
The site is hosted at Digital Ocean on a powerful droplet, utilising Cloudflare caching.
To find out how we can help you get great results, give us a ring on: 0161 713 1700