11th November 2014
Stunningly effective SEO campaigns – now with 10% off during November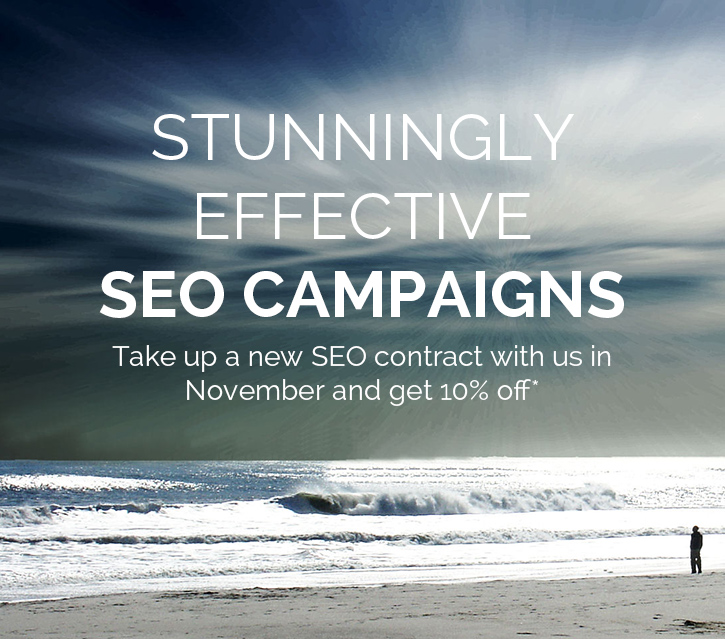 We're celebrating our 3rd birthday at the end of the month and to mark the occasion we're offering 10% off all new SEO campaigns purchased during November.
If you've been holding off any SEO work for the last year, now might just be the perfect time to do it. Our results are proven and we offer a no-nonsense, common-sense approach that simply works.
Our talented team will take your internet marketing to the next level, and deliver more traffic and more customers to your website. Your rankings will go through the roof!
* This offer is only valid during November for all new 12 month contracts, and we're limiting it to the first 10 customers only, so call us now on 0161 713 1700 or drop us an email at [email protected] to reserve your brand new SEO campaign.
Find out more about our search engine optimisation services.
Want to get more of our brilliant posts by email?
To find out how we can help you get great results, give us a ring on: 0161 713 1700