3rd April 2017
Job vacancy: Junior Front-end Web Developer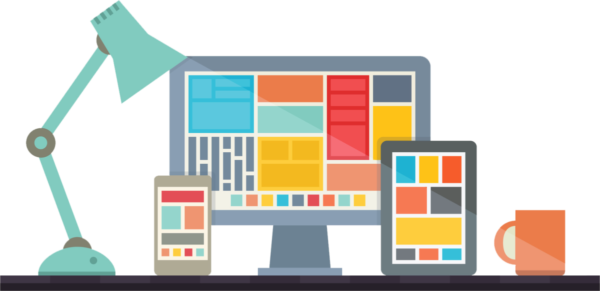 We're on the hunt for a talented junior front-end web developer to come and work for us.
Due to a growing portfolio and subsequent company expansion, we need a junior web developer to join the team. Working from our Ancoats based office, you'll be joining an existing group of tight-knit designers and developers.
We're looking for a person with talent, a passion to learn and continually improve, and someone who wants to fit into our agency way of life. You'll need to have an excellent appreciation of modern responsive websites and though the job description says web developer, you'll stand out from the crowd if you possess a good eye for design.
Join us, and you'll have every opportunity to establish yourself at a small but very experienced agency – moulding your role as we grow. You'll need to fit in to a team but also be able to work independently, thinking on your own. Think this is you? Read on.
Junior Front-End Web Developer, Ancoats, Manchester
The successful applicant must have the following skills, and be able to show examples of their work.
Essential:
HTML5, CSS3, SASS, jQuery & related JS libraries
PHP
Clean coding
Good knowledge of modern frameworks such as Bootstrap and Foundation
Good knowledge of Wordpress & Woocommerce, with a high level grasp of WP functions and overall structure
Experience with solving cross‐browser compatibility issues and responsive testing on multiple devices
Beneficial:
MySQL
GIT
Photoshop / Graphic skills
Illustrator
Experience with Adwords
Understanding of SEO
Understanding of domains and hosting
Experience with Google Analytics / Google Adwords
You'll also need to:
Communicate regularly with other team members
Have strong organisational effectiveness and time management
Good written and verbal communication skills
Have an outstanding attention to detail
This role needs someone with a real passion to continually enhance their knowledge, and the applicant must be hard-working and punctual, with the ability to fit into a small team. Competitive salary paid.
Perks of working at Pixel Kicks
Plush city centre office on the corner of Ancoats & the Northern Quarter
XBox with lunchtime team tournaments and latest game releases
Relaxed working environment
Dual monitor, high spec PC setup
Balcony terrace for when you need to get a breather for 5/10 minutes
Private kitchen with all mod-cons and smoothie maker
Staff discount at Kettlebell Kitchen
Opportunity for growth and promotion within our growing company
Annual salary reviews in line with own & company performance
This is a great opening for the right person to start a career at a well respected and growing web design company, based on the corner of Ancoats and the Northern Quarter in Manchester city centre. Please complete the form below to apply.
STRICTLY NO RECRUITMENT AGENCIES
[gravityform id="2″ name="Careers" ajax="true"]
Want to get more of our brilliant posts by email?
To find out how we can help you get great results, give us a ring on: 0161 713 1700